A fantasyland favorite attraction is back up but operating at a reduced capacity. Read on for details.
Last week, Donna covered the fact that one Magic Kingdom attraction was having difficulty getting up and running after its refurbishment!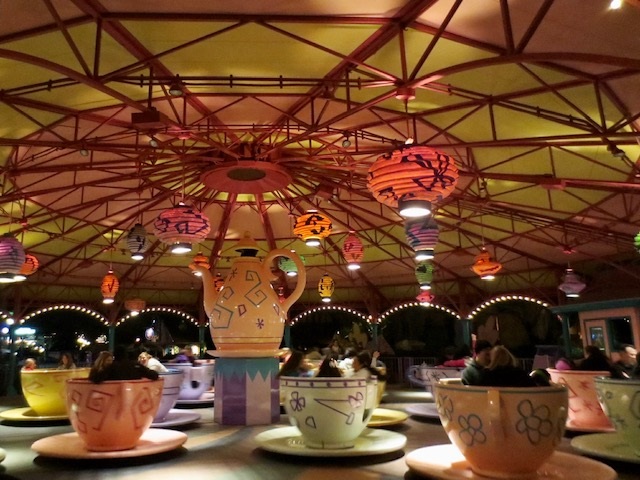 The teacups of the Mad Tea Party have come back online, but a couple of the teacups are still having trouble.
Empty Teacups
2 of the 15 iconic teacups that spin guests into laughs and nausea are not currently operating. This means that the Mad Tea Party currently operates at about 86% capacity. Yay, math!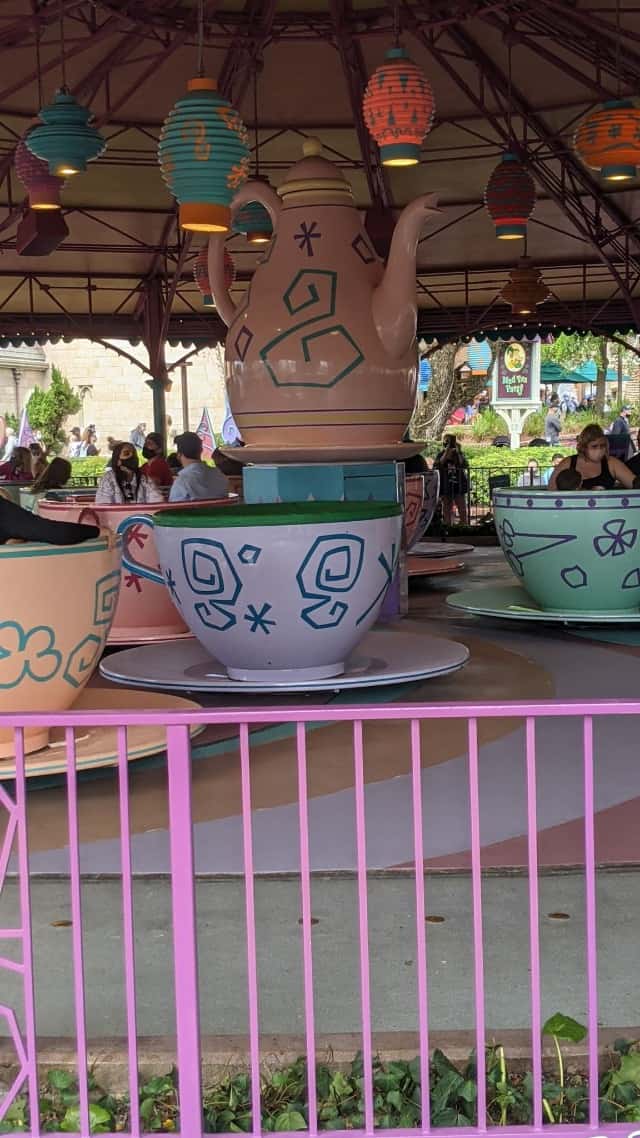 The Mad Tea Party usually has short waits, right now the queues can look quite long, but like the other rides at Disney World, the line moves quickly!
This will slow the line down a tad, so be prepared to wait a little longer until all the teacups are back up!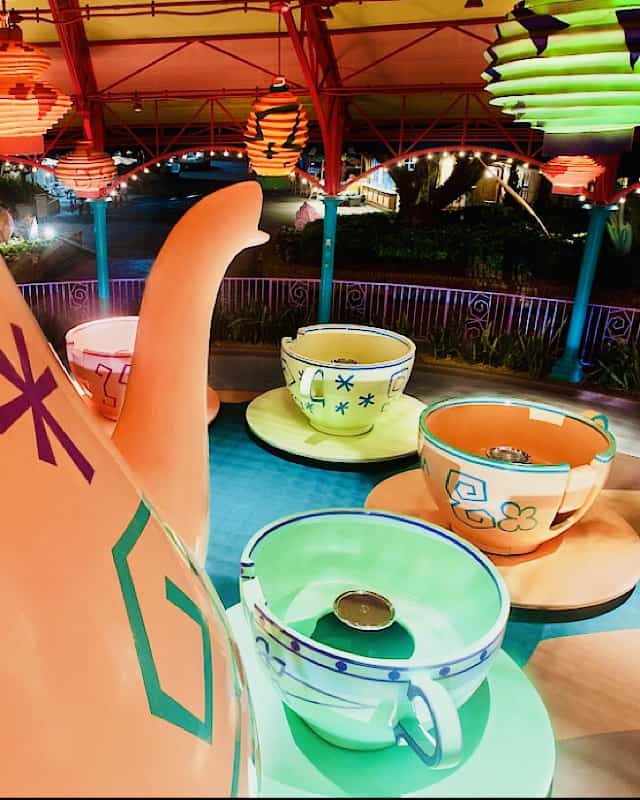 Teacup Colors
You may think that color of the teacup doesn't matter, and you may be right! However, I (Rebecca) once heard on a Keys to the Kingdom tour (not currently available) that the green teacups spin the fastest.
Ever since that tour, my son absolutely insists on getting a green teacup! And ever since then, I regret sharing that little tidbit.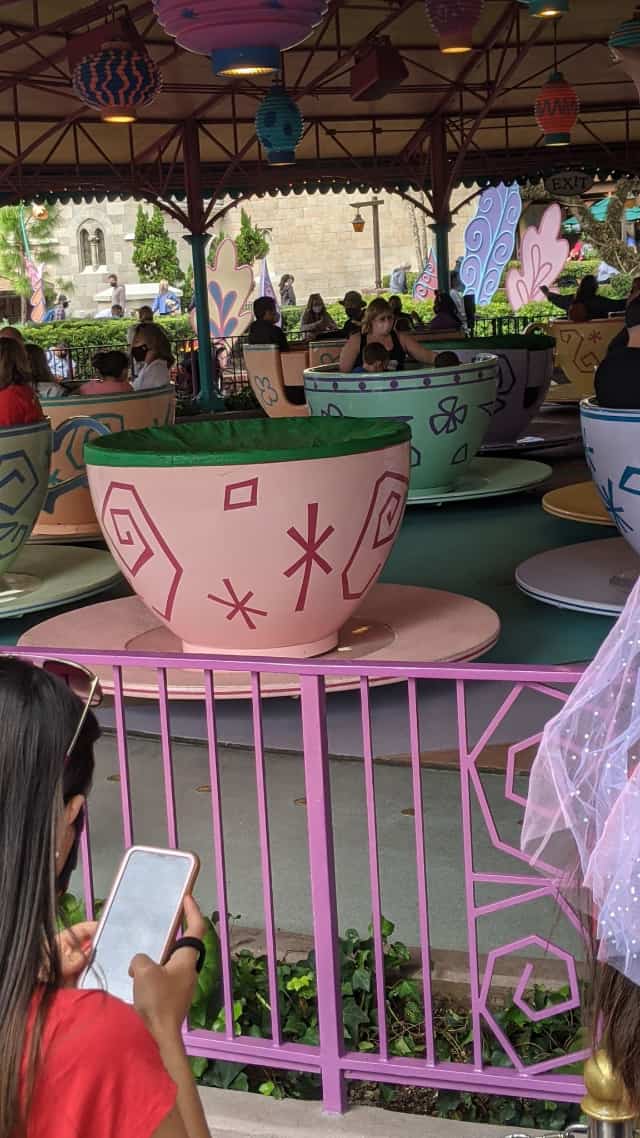 He'd be glad to know that neither of the teacups that are down are green! One pink and one purple teacup remain unavailable.
What about you? Does it make you sick or make you smile?
For me, it's a little of both. But, being the "fun" mom that I am, I always ride it. Once we rode it 6 times in a row. I do not recommend.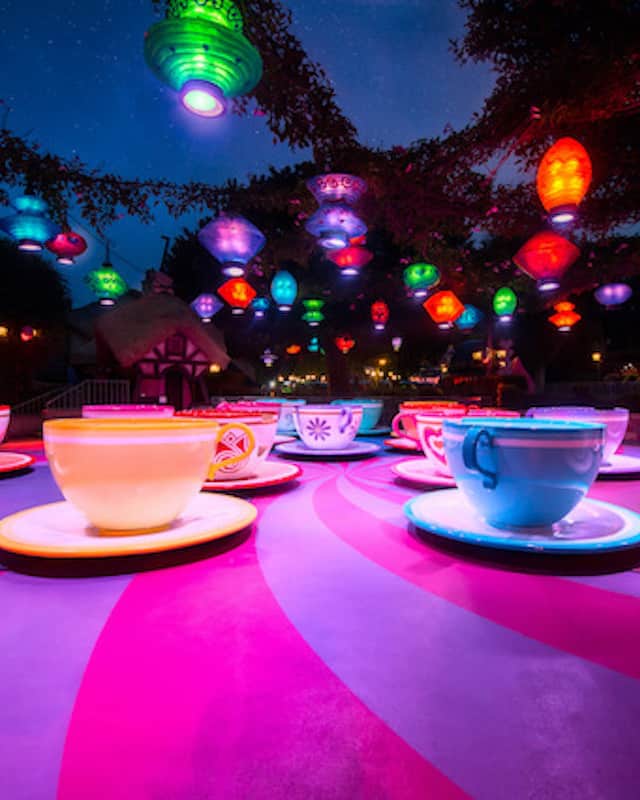 Share your favorite memories of the Mad Tea Party in the comments on Facebook!
-Rebecca W Davis