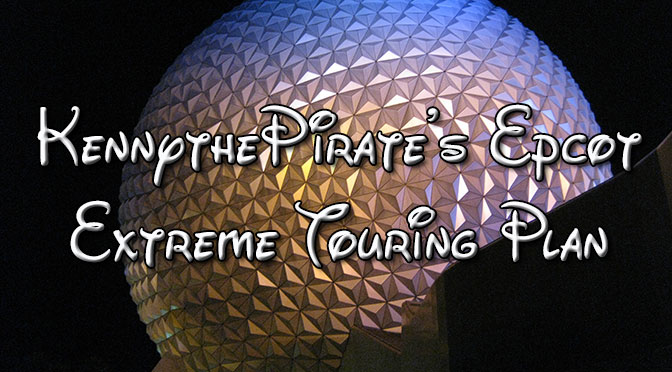 KennythePirate's Fastpass+ (Fastpass Plus) Enabled Extreme Epcot Touring Plan with Characters and Rides
Updated 6/24/14
The goal of this Epcot Touring Strategy is to help someone who is planning to spend only ONE day at Epcot and they want to meet all the best characters and ride all the best rides.  It is designed for those who wish to use Regular Operating Hours which begin at 9:00 AM.
If you hope to accomplish this plan in its entirety, you MUST arrive at Epcot by 8:15 am.  Go to an available Mickey Touch Point at the gate and get in the shortest or non-existent line.  If you snooze, you'll wait in lines, often.  I tested this plan on a busy day and didn't wait for ANY ride and only short waits for characters to appear.  If you are just a few minutes late, you could wait 30-120 minutes for Soarin' alone.
Epcot is the largest park in terms of walking area.  The World Showcase is one mile around, so you'll do a lot of walking.  This plan only involves one small double back from France back to United Kingdom, so it's really easy on the feet.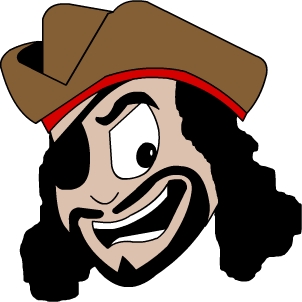 If you follow this Epcot Touring Plan, you'll be able to do every ride and meet all the characters and still have some time in the evening for a nice meal.  I recommend a quick service lunch, but you could do a Table Service lunch and move the meets and rides in the afternoon down an hour or so.  Just be sure to check the character schedules to make sure you can fit them in.  Arrive EARLY for every Princess meet.  The meets are often filled before the Princess even arrives.
Shouldn't I run to Test Track first?
No, we'll use an afternoon Fastpass+ (FP+) to do this attraction and combo it with a Mission: Space FP+.
Why do I head quickly to Soarin' first?  
Soarin' is extremely popular and builds a long line quickly.  I've observed 45-90 minute waits within 15 minutes of park opening.  We'll make our way when the park opens to avoid the wait.  Additionally, you'll be on the correct side of the park to do the remainder of morning attractions.
What are Fastpass+ tiers?
Epcot and Hollywood Studios divide up their FP+ options into two separate Tiers.  At Epcot you may choose ONE Tier 1 FP+ and TWO Tier 2 FP+ per person per day.
Tier ONE (ranked by priority):
Soarin'
Test Track
Illuminations
Living with the Land
Tier TWO (ranked by priority):
Mission: Space
Epcot Character Spot
Spaceship Earth
Maelstrom
The Seas with Nemo and Friends
Journey into Imagination with Figment
Turtle Talk with Crush
Captain EO
Kiosks Locations:
Future World  East breezeway
Future World West breezeway
Mission: SPACE
Soarin'
Future World Tip Board behind Spaceship Earth
International Gateway in between United Kingdom and France Pavilions
Guest Relations – left side just past Spaceship Earth
Reserve Fasptass+ for the Following:
Test Track  3:00-4:00 PM range
Mission Space  4:00-5:00 PM range
Spaceship Earth  5:00-6:00 PM range

Be sure to check the current character schedules under Characters above or use my www.characterlocator.com app.