Disney's marvelous conservation efforts continue with their silverback gorillas. Gino's 40th birthday is quickly approaching, and Disney is celebrating big!
Beloved Gorillas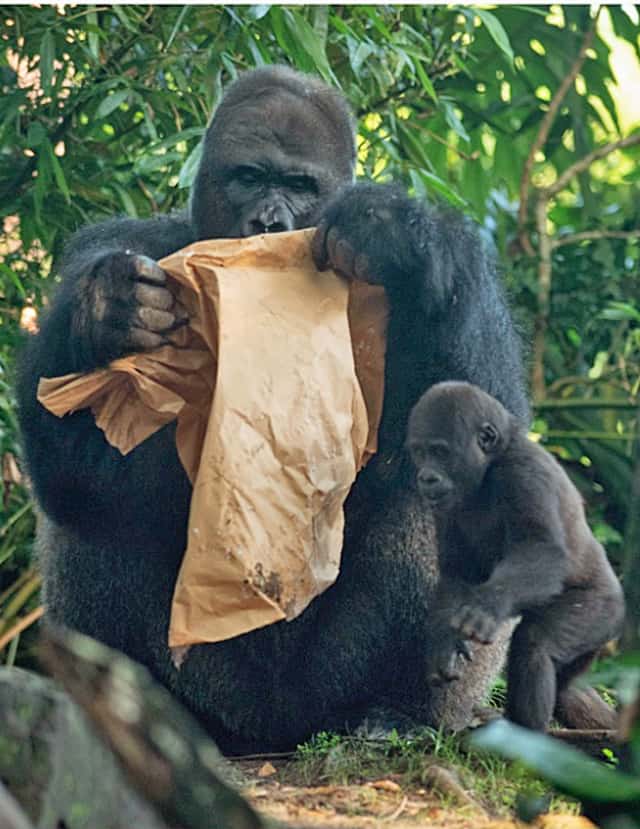 Over the past 24 years, thousands of animals have called Disney's Animal Kingdom home. However, no animal has had more of an impact on guests, cast members and the scientific community than Gino.
Gino is a 40-year-old western lowland gorilla. One of my (Susan) very favorite things to do at Animal Kingdom is travel the Gorilla Falls Exploration Trail. There's something magical about locking eyes with a 400-pound silverback. I love watching the daily activities of the troup (group of gorillas), especially watching the baby gorillas. Check out how Disney includes these precious gorillas to reveal a baby's name HERE.
As an opening-day animal at Disney's Animal Kingdom, Gino is the oldest gorilla at Walt Disney World Resort. He's a favorite of many, including me! Not only that, but he helps the advancement of animal care for his species, gorilla conservation and animals around the world.  
Disney Conservation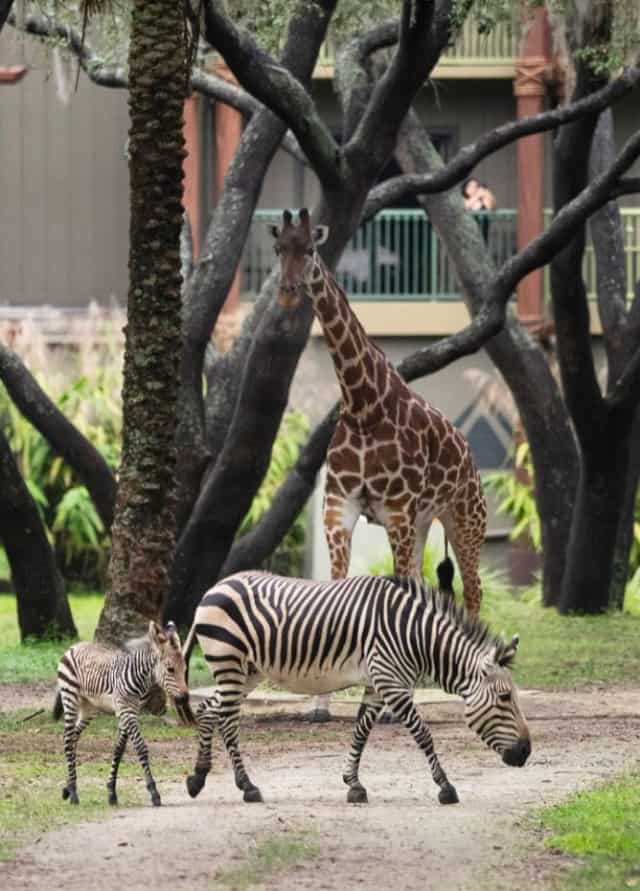 Disney Conservation is committed to saving wildlife and building a global community inspired to protect the magic of nature together. Since 1995, the Disney Conservation Fund has given more than $120 million to support nonprofit organizations.
They work to save wildlife, including the Gorilla Rehabilitation and Conservation Education (GRACE) Center in the Democratic Republic of the Congo. Here, Disney animal caregivers share their expertise with those working in programs to help gorillas in the wild.
To get a closer look at Disney's animals, check out some of the Enchanted Extras offered by Disney HERE.
Capturing Hearts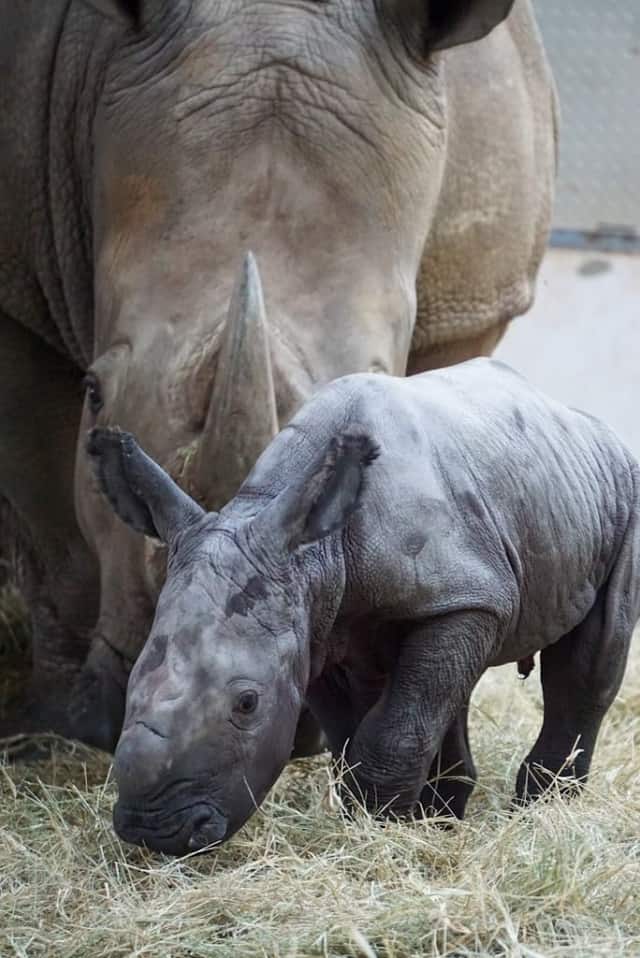 Despite his dominant gorilla status, Gino often is a playful goof who likes engaging with the people and animals around him. Not only is he magnificent to look at, he also pays attention to guests. Guests love when he makes eye contact, interacts with children through the viewing panel.
I (Susan) just can't wait to see him again on my next visit! Disney has so many baby animals! Check out the baby rhino and mama in the picture above.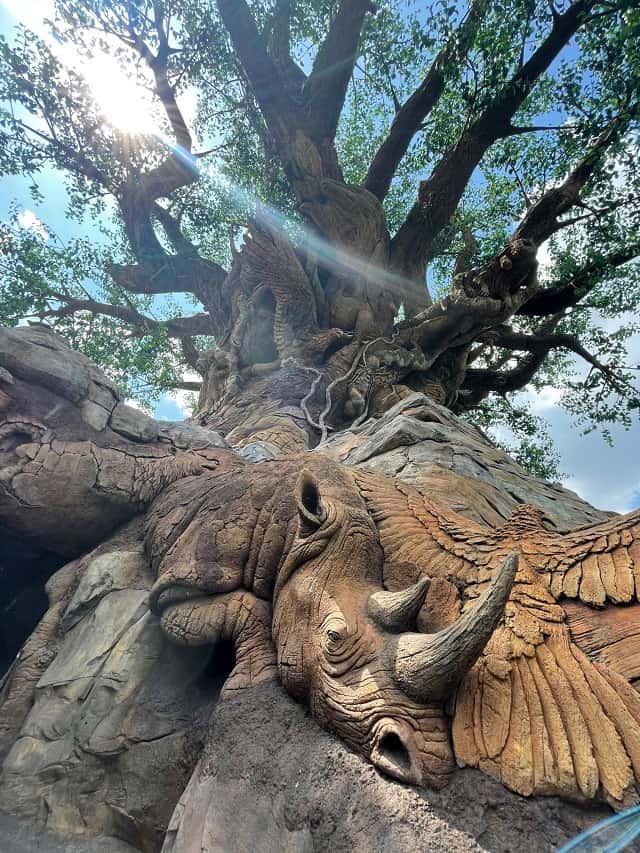 Gino loves to be the center of attention and has an eye for cameras. In fact, millions of families were introduced to Gino from the comfort of their living rooms on "The Magic of Disney's Animal Kingdom" series, featured on Disney+. I hope you'll be on the lookout for Gino and his troup on your next visit.
After riding Disney's safari attraction is the perfect time to walk down the gorilla trail.
Staying Healthy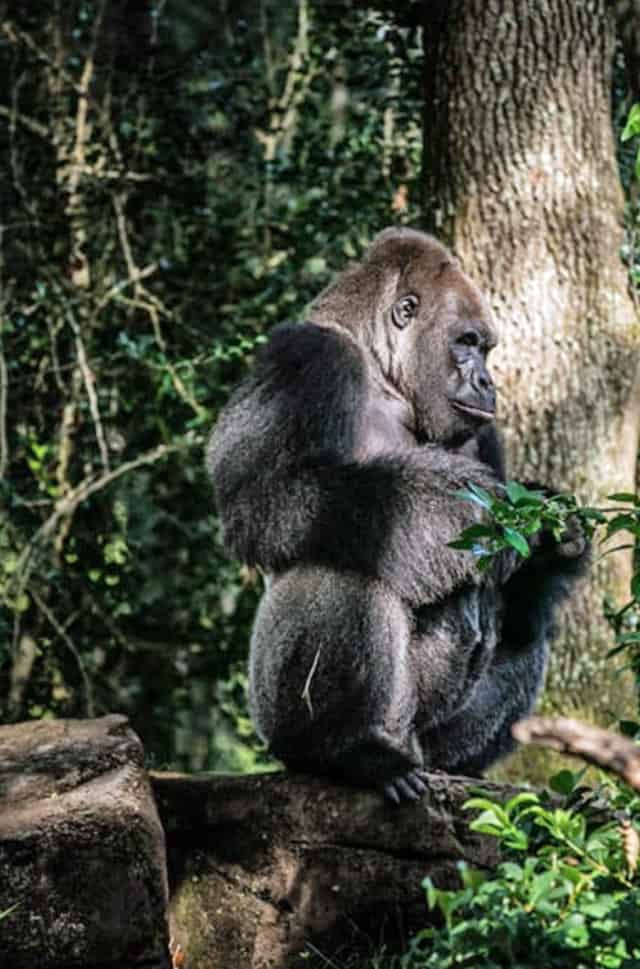 Gino's developed a trusting relationship with Disney's animal care experts. His laid-back attitude and participation in his own care have enabled his keepers to train and develop important techniques which benefit gorillas in managed care around the world.
Gino is one of the first gorillas in the world to allow caretakers to perform cardiac ultrasounds without anesthesia. Cardiac disease is one of the leading causes of death in gorillas. In addition, anesthesia can place an extra burden on gorilla hearts.
Gino's contribution paves the way for a more accurate reading of his own heart health. These methods have been adopted by dozens of zoological facilities. Because of this, other animal caregivers been able to mimic the training received by Gino with other gorillas for procedures without anesthesia. 
Ambassador for His Species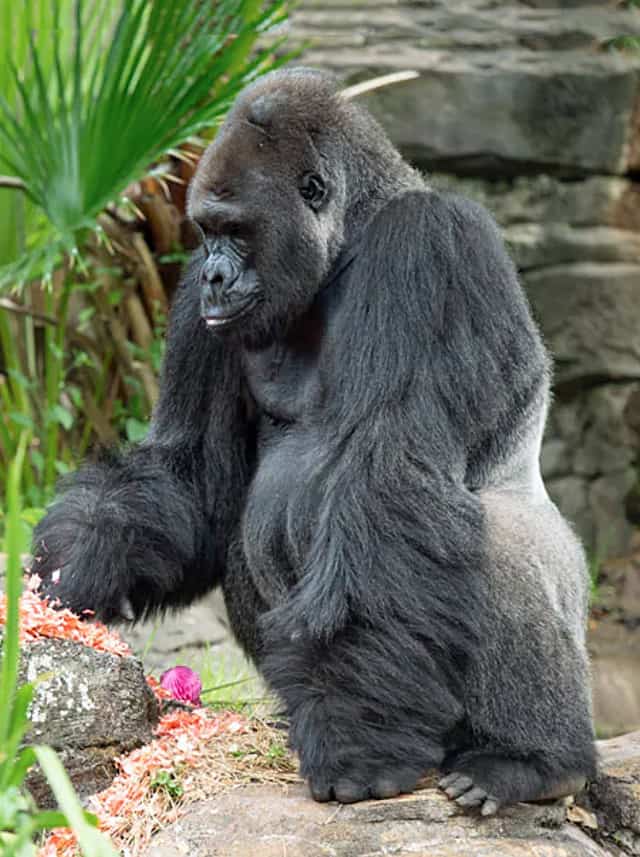 Gino is well-known in the zoological community. His temperament along with his genetic significance and contributions to his species are at the forefront of helping preserve his species. Gino is genetically unique and has played an important role in the responsible breeding of his endangered species.
Gino has fathered 14 offspring. His offspring cover seven states, and these births greatly help contribute to a healthy and genetically diverse gorilla population in managed care for generations to come.
Father and Troop Leader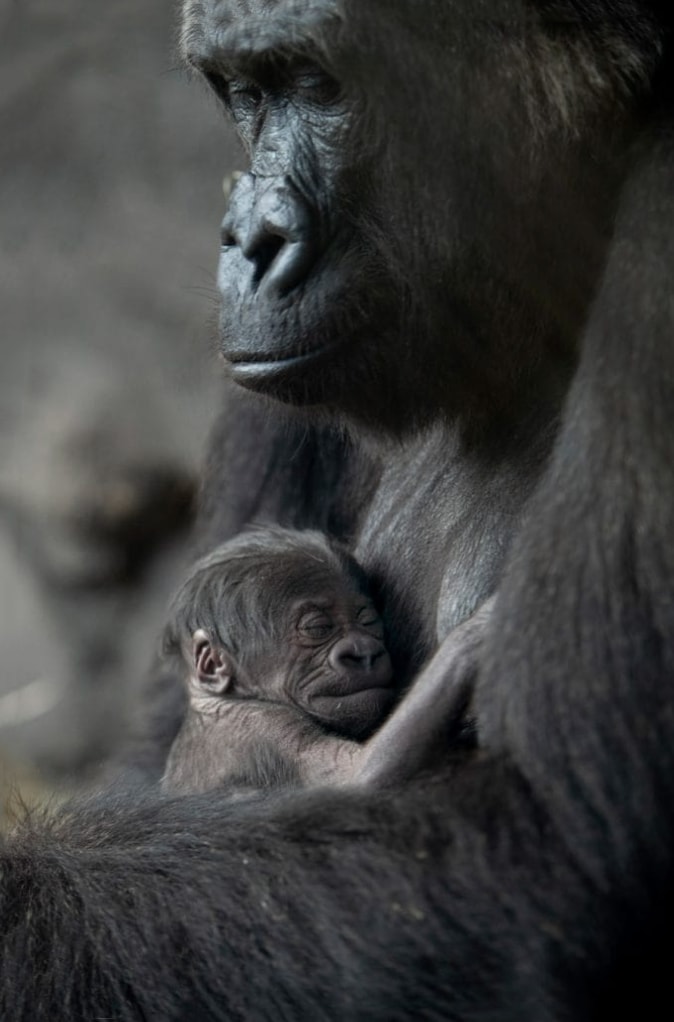 Gino is truly a wonderful father and troop leader. Gino enjoys roughhousing with his young sons. Also, he allows them to remain in the family troop far longer than silverback gorillas do in the wild.
However, when the roughhousing extends to the younger members, Gino steps in to protect them as a caring father. These behaviors continue influencing future populations of gorillas far beyond Gino's troop at Disney's Animal Kingdom. 
Happy Birthday Gino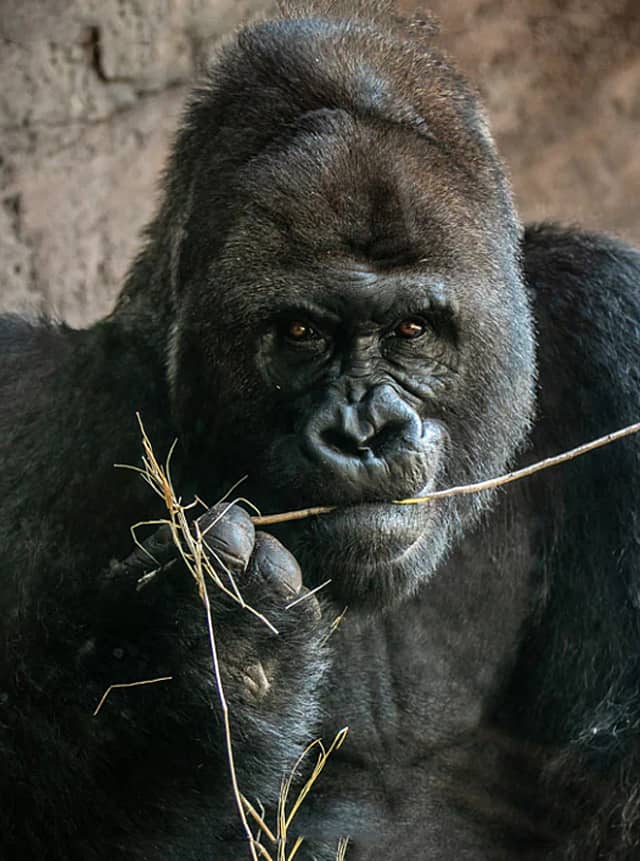 On December 30, Gino will celebrate his 41st birthday. Disney will celebrate his amazing legacy with a birthday party fit for a king, complete with a birthday "cake." Disney is recruiting fans to share their favorite memories and stories of Gino. Visit Disney's Animals, Science and Environment Facebook page soon for more photos and videos from Gino's birthday celebration.
Gino is loveable for all of the reasons above and so many more. He's fostered a personal connection with the millions who have encountered him! He inspires conservationists, veterinarians and animal keepers of today and tomorrow. 
I hope next time you visit Disney's Animal Kingdom, you'll go on the memorable Gorilla Falls Exploration Trails. Here, you'll see Gino and his troup, and fall in love with them like I have.
Helping Endangered Species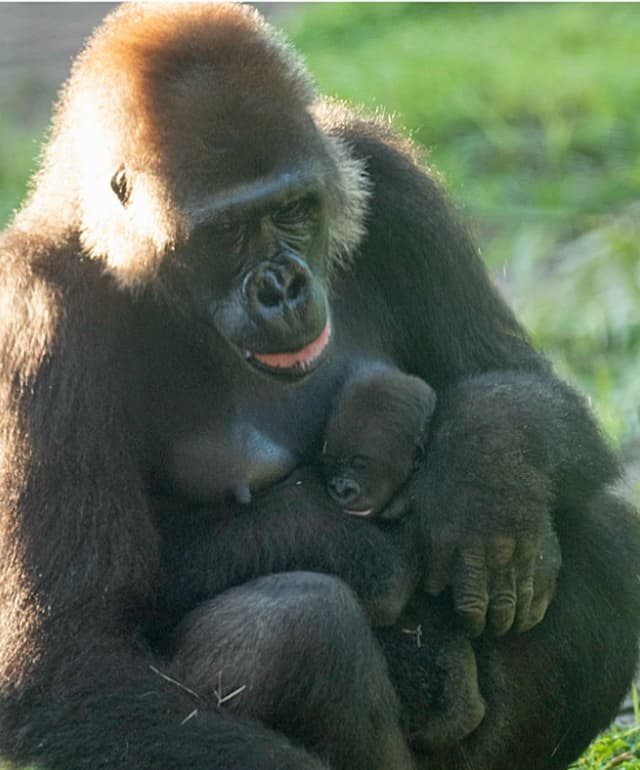 Gino and his offspring offer hope for the future of western gorillas, a critically endangered species. Their population is decreasing in the wild due to hunting and habitat loss. As part of the Association of Zoos and Aquariums, Disney's animal care team works with other accredited zoos to participate in cooperative Species Survival Plans.
They participate in responsible breeding of endangered species, such as gorillas, so they will have healthy, genetically diverse families for years to come. 
Are you like me and love the Disney gorillas so much? Do you visit them during every trip? If you haven't seen them before, it's my (Susan) hope that you will on your next visit. Please let us know in the comments below or on Facebook.
Are you planning a vacation? Reach out to our trusted travel agency sponsor Authorized Disney Vacation Planner
Mouse Class Travel
!