"Are you going to Walt Disney World again?" Have you ever been asked this question by friends or family or have you been the one to ask this question? Here's why our family continues to travel to Walt Disney World year after year.
New Attractions Added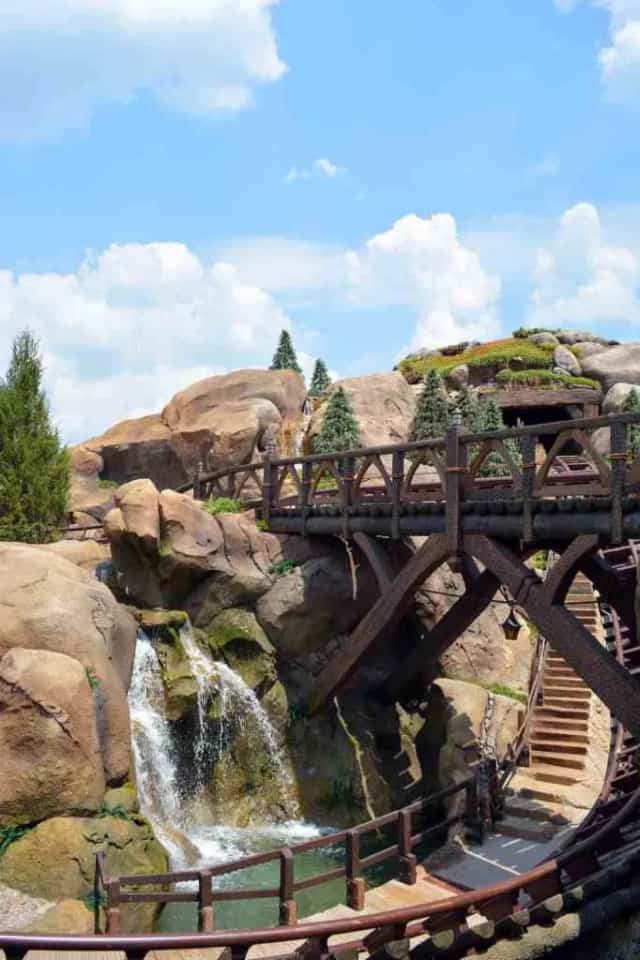 One of the unique aspects about the Disney Parks is that they continue to grow and evolve over time. I think Walt Disney said it best, "Disneyland will never be completed. It will continue to grow as long as there is imagination left in the world."
We have seen the expansion of new ideas take shape in many of the Disney Parks with the new Fantasyland expansion in Magic Kingdom that was completed in 2012. The addition of the Land of Pandora in Disney's Animal Kingdom welcomed Guests in May of 2017.
To be honest, I was not a big fan of Disney's Animal Kingdom in the beginning. Once the Land of Pandora was added, Disney fans told me I had to go experience it. I was not a huge fan of the Avatar film, so I was a bit skeptical. I absolutely fell in love with Pandora and rode Flight of Passage three times our first day there.
Finally, the Park the has seen the biggest change recently has been Disney's Hollywood Studios. This Park unveiled Toy Story Land back in June of 2018. Then Guests were also excited to explore the brand new Star Wars: Galaxy's Edge expansion in August of 2019.
EPCOT also has grand plans for new projects and expansions, but many of these plans were delayed and some were even cancelled due to the unexpected Park closures for COVID-19. We are excited to experience EPCOT's newest attraction Remy's Ratatouille Adventure, Space 220, Club Cool, and Creations Shop. Let's not forget Guardians of the Galaxy: Cosmic Rewind!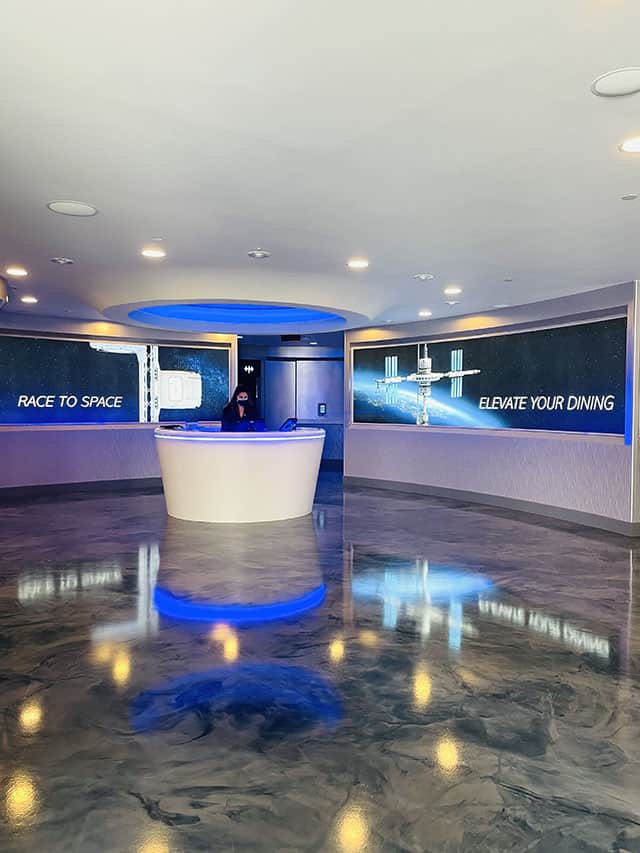 I think Walt Disney said it best, "Disneyland will never be completed. It will continue to grow as long as there is imagination left in the world."
These new lands are filled with new attractions to experience and are just waiting to be explored. This is one of the large forces that draws us back to the Disney Parks. We want to experience the new magic that only Disney can create.
Feels Like Home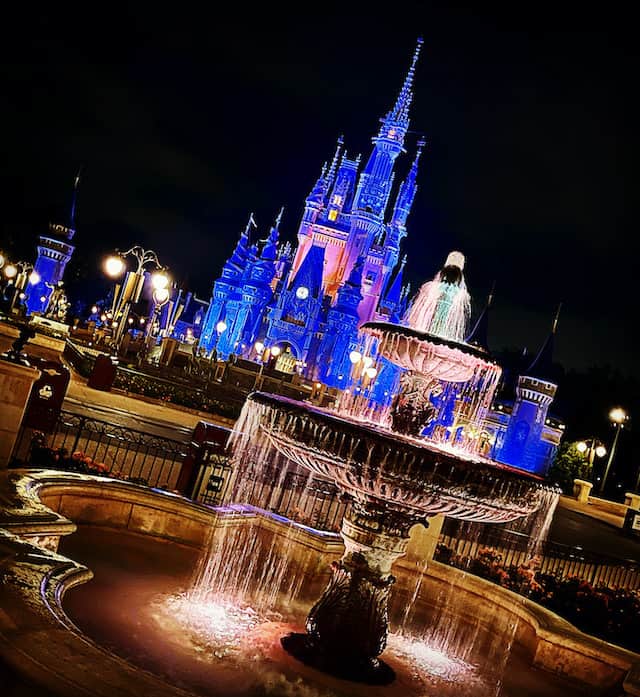 As we walk down Main Street, USA there is something comforting in how familiar this walk is. The street has been kept seemingly unchanged over the years to allow Guests to feel as though they are "Home" in this enchanted land.
Returning to the same Parks reminds us of the memories that we have made while also looking forward to new adventures yet to come.
It is always fun for our family to plan for our next Disney vacation. Because we are familiar with the Parks we are able to add our favorite attractions to our touring plans.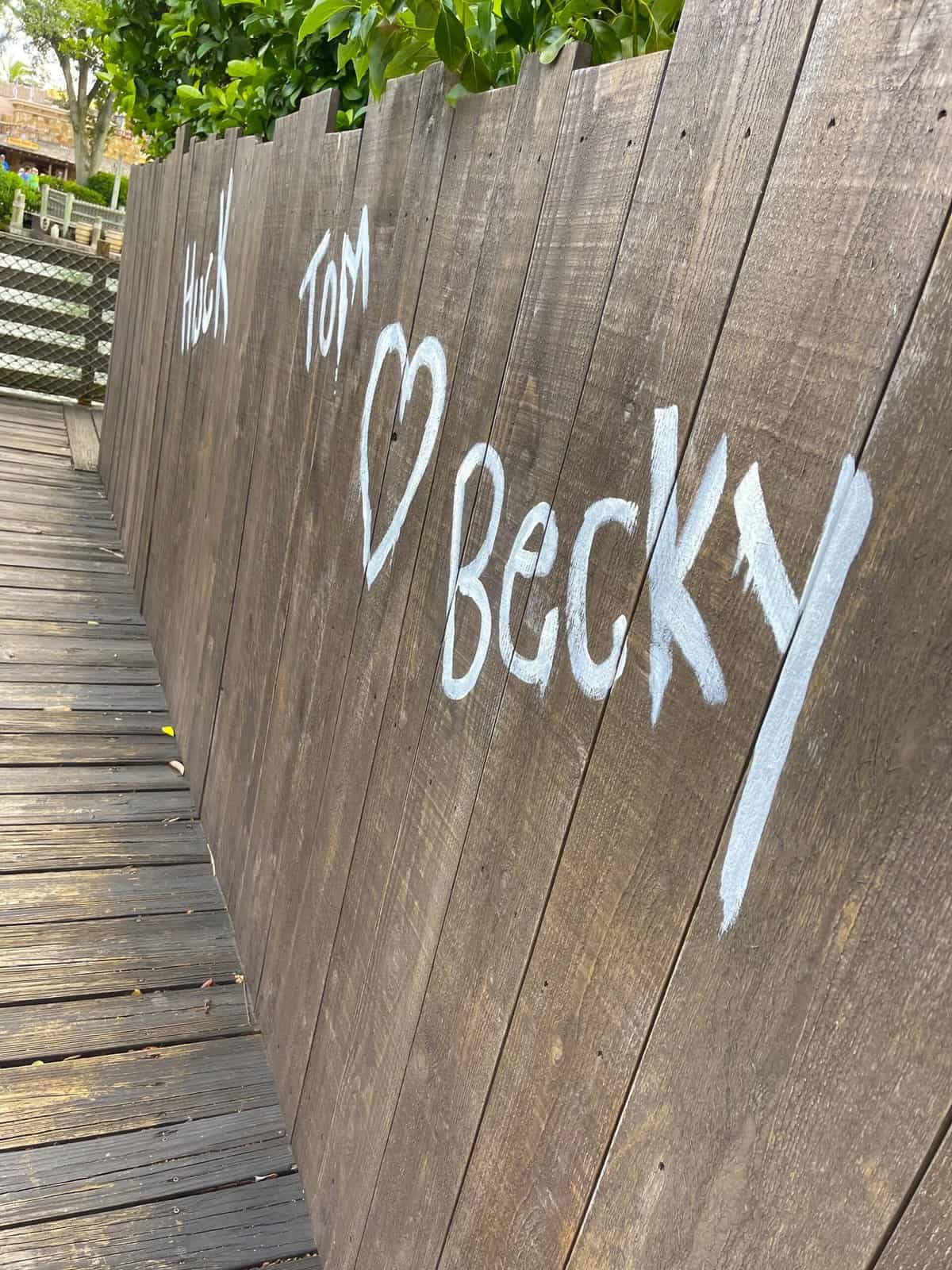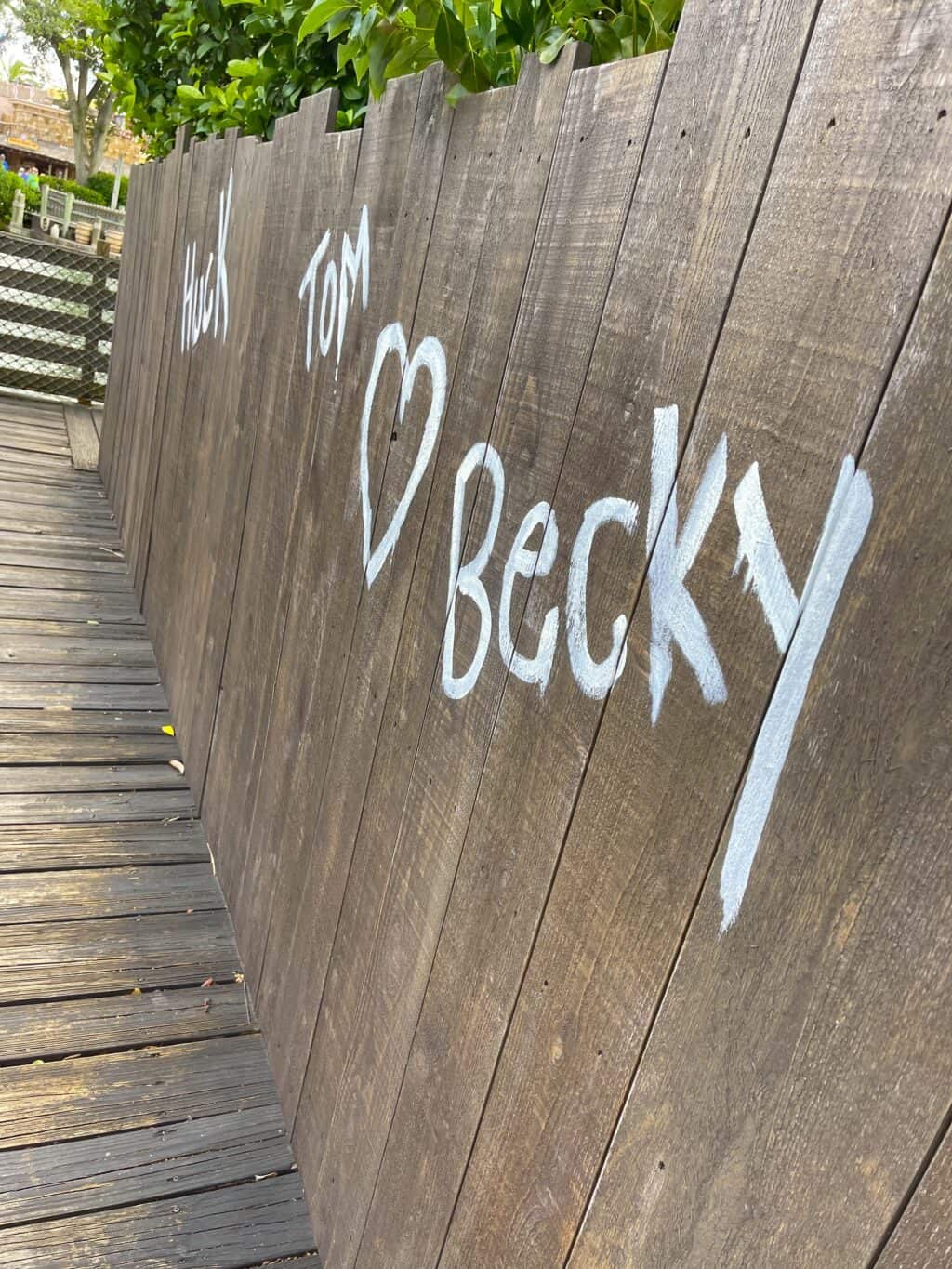 For each trip, we even try to enjoy at least a few attractions we have not enjoyed before. Recently we explored Tom Sawyer Island for the first time. This was such a fun experience. There are so many hidden treasures to find and explore in the Disney Parks no matter how many times you visit.
There are a few dining locations that offer our favorite snacks and meals that we like to enjoy each time we go. Throughout the year, we enjoy reading reviews of dining locations that we haven't enjoyed before. We will then use these reviews to try a few new dining locations during our next trip to Walt Disney World.
Cast Members are the Best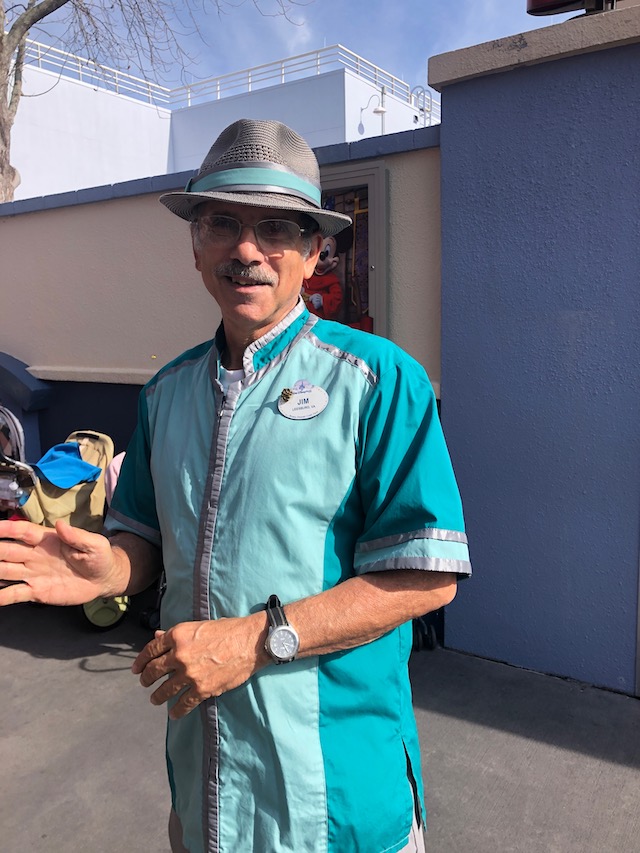 When it comes to customer service, the Walt Disney Company is truly the gold standard in my opinion. It is true that everyone does not always have a magical encounter with Disney Cast Members. I will admit that there have been a few less than magical moments for our family. Overall, we have been so impressed with the care from Cast Members.
We have shared Pixie Dust moments when Cast Members went out of their way to make our days a bit more magical. These small tokens of kindness set the Disney Parks apart from all other Theme Parks.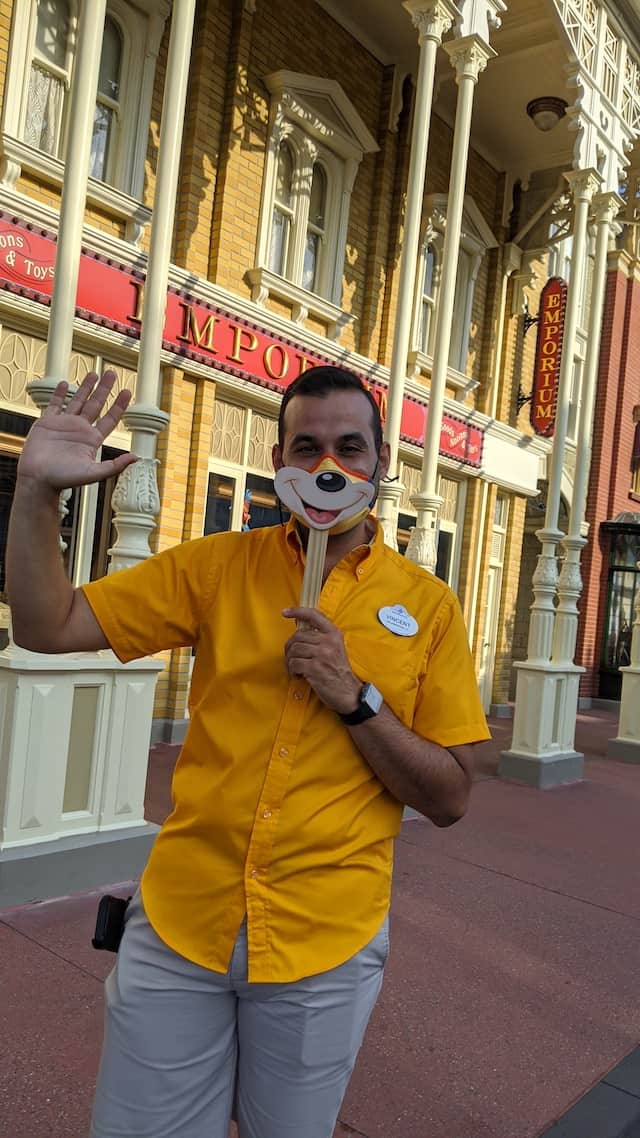 At the end of 2020, Walt Disney World President, Jeff Vahle, shared that as they prepare for Walt Disney World Resort's 50th Anniversary "Cast Members– the ones who make the Disney magic come alive for millions of guests every year- will be at the heart of the Park's momentum around the milestone." Read more from this interview HERE.
We are so thankful for the many Cast Members who continued to greet Guests with a smile even while wearing their face masks to the many Cast Members who said "Welcome Home" when the Parks first reopened last July.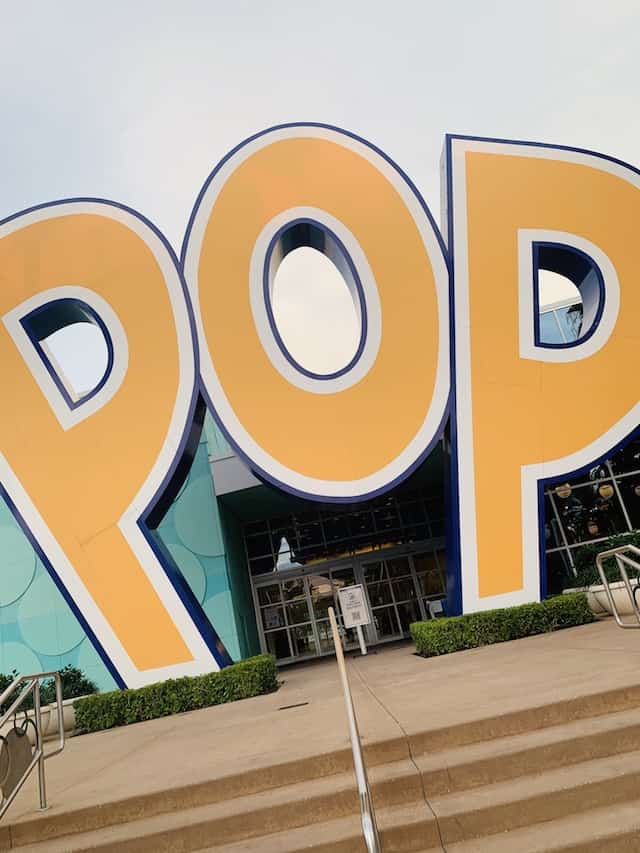 I still remember my first trip to Walt Disney World after they reopened in July 2020. As I stepped off of the Magical Express, Cast Members were lined up on both sides leading into the Pop Century Resort.
They were socially distanced and wore face masks, but they shouted "Welcome Home" as I walked into the Resort. This memory will forever be one of my favorites.
Family is Forever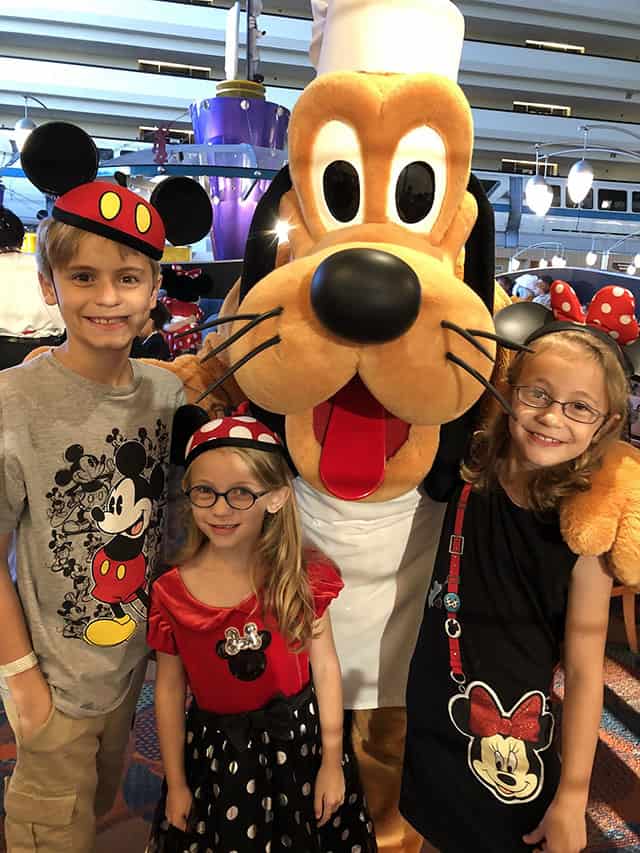 What is unique about the Disney Parks is that they are designed for the entire family to enjoy each attraction and character interaction. A few years ago, my pre-teen son shared that he was too old to dine at Chef Mickey's. He felt that he was too old for a character meal.
There are some things that I can skip at Disney, but meeting with Mickey Mouse? That was a non-negotiable experience. When the characters began to come to the table to interact with each of us, I was delighted when my pre-teen son melted when he met Pluto.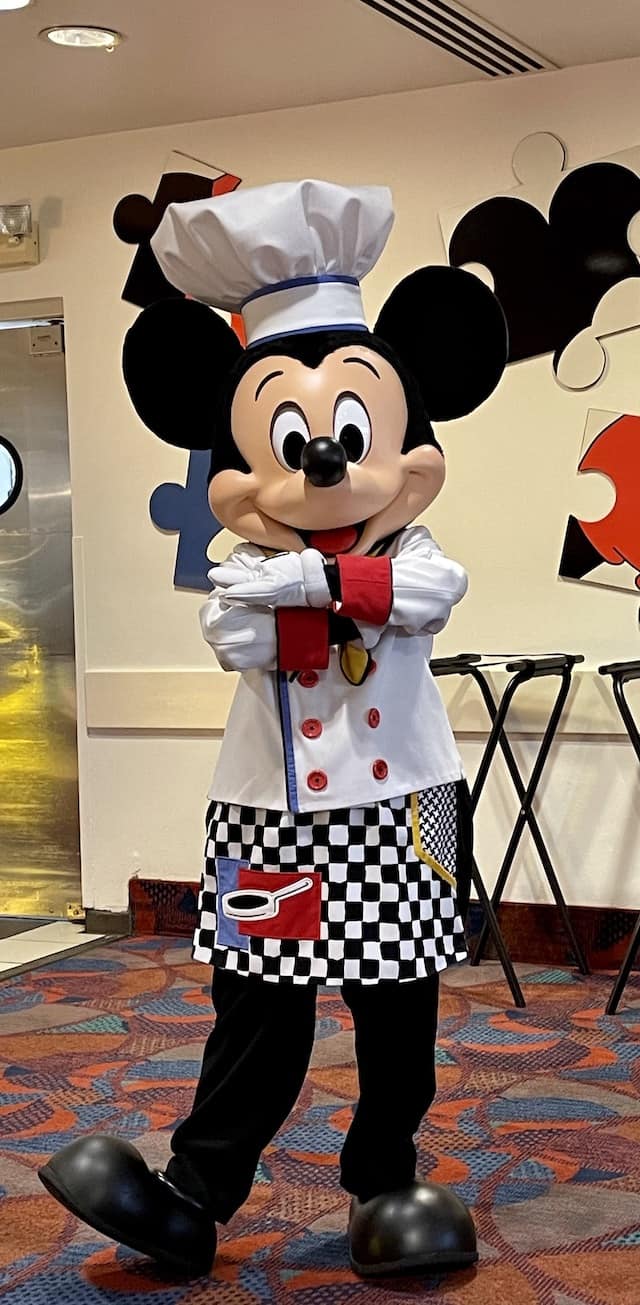 At that moment, he no longer felt as though he had to act mature. He was at Disney with his favorite pals and he could just be a kid. These moments when we are allowed to be kids no matter what our age is truly priceless.
It is true that there are other great theme parks and many great vacation spots to explore, but there is something special about the Disney Parks. In these lands you can experience that child-like joy no matter your age. You feel that anything is possible if you just believe.
There is something special about the Disney Parks where you can experience that child-like joy no matter your age.
What is it that brings you back to the Disney Parks year after year? What makes a Disney vacation magical for your family time after time? Share your thoughts with us on our Facebook Page.