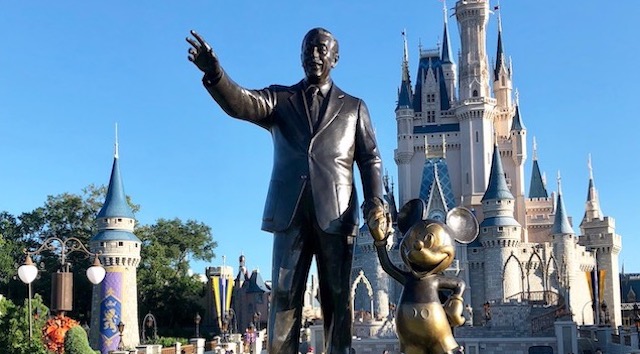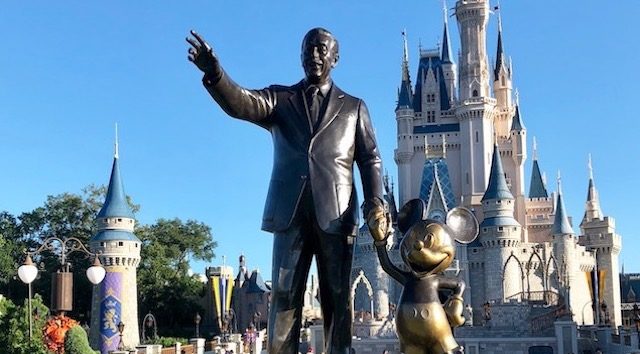 Walt Disney's Magic Kingdom is a land of fantasy, adventure, tomorrow, and a time to remember fond memories of the past. There is so much to explore, but these 5 hidden treasures are sometimes left unnoticed. Read on to see if you have visited some of these or make note to visit these on your next magical vacation.
Roy Disney and Minnie Mouse Bench
Blaine Gibson was the Imagineer who created both the Partner Statue of Walt Disney and Mickey Mouse for both Disneyland (1993) and Walt Disney World (1995).
These iconic statues are one of the most photographed statues at these theme parks. Gibson delivered one more iconic statue in 1999 that he titled "Sharing the Magic."
This bench is found in Magic Kingdom's Town Square. This statue is a beautiful reminder of the role that Roy Disney played in carrying out his brother's vision.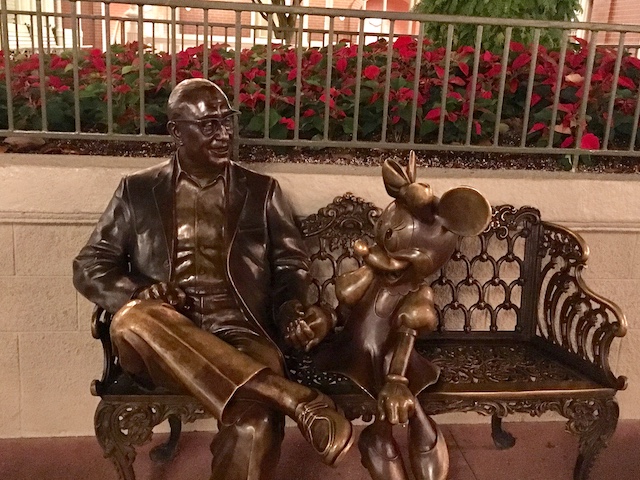 As many of you know, Walt Disney passed away in 1966. He was never able to see his visions and dreams take shape of the "Florida Project," but Roy Disney was. Roy had planned to retire, but continued work to complete Disney World.
Three months before Walt Disney passed away, he was asked what would happen to his "Florida Project" (WDW) if he were to be hit by a bus. Walt's answer, "Absolutely nothing. My brother Roy runs the company. I just piddle around." Roy supported the vision and dream of Walt Disney both while Walt was alive and even after he passed.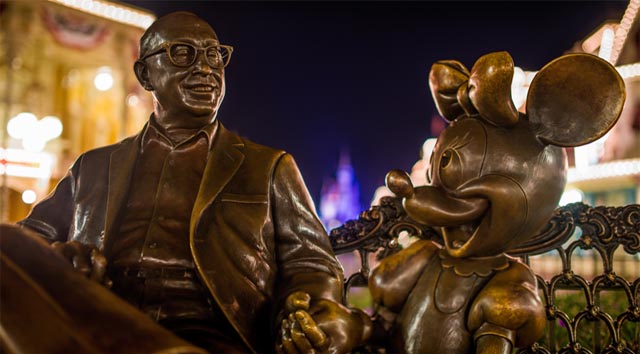 Roy Disney requested that Disney World be renamed Walt Disney World in his brothers honor. It is fitting that the Partner Statue of Walt Disney and Mickey greet guests at the end of Main Street as they are the true beginning of the Disney company.
But behind every great man/woman is a supportive team. You can't have Mickey without Minnie, and you can't have Walt Disney without his brother Roy.
Rapunzel's Floating Lantern Picture
You will be singing, "I See the Light" after a visit to our next hidden gem. This special photo opportunity is available near the Tangled restrooms near "it's a small world." More recently, it has moved to the corner of Peter Pan's Flight where the Peter Pan meet and greet is held throughout the day.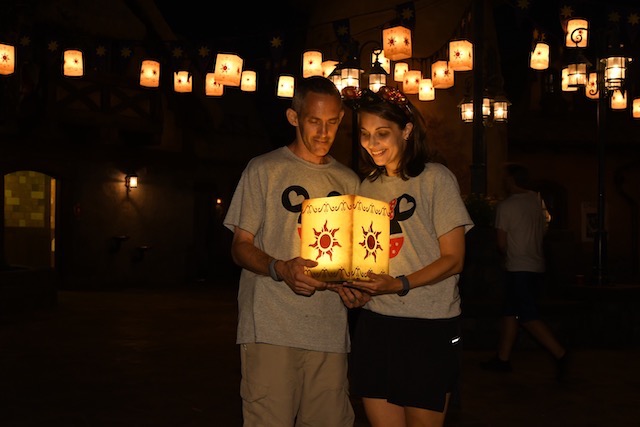 PhotoPass photographers are available at dusk until park closing to capture a beautiful photo as you hold the glowing lantern. This is included in with the purchase of the Memory Maker.
Rapunzel is my favorite Disney princess. I absolutely love this setting at night. My husband was a little confused why I wanted to get a picture outside of a bathroom. That is until he saw the floating lanterns. This is a great memory to make for princesses young and not so young alike.
Sword and the Stone
My children absolutely love the "Sword and the Stone" Disney classic. Every trip to the Magic Kingdom includes a visit to the Excalibur that is located in front of Prince Charming Regal Carousel.
Guests are welcome to try their strength and luck at this hidden gem. In the past, a ceremony was held where Merlin the Sorcerer came to ask one young knight to try their hand at pulling out the sword. Unfortunately this experience is no longer available, but the sword remains.
Try your luck at the pulling out the sword during your next trip to Fantasyland.
Walter Disney Window
As you stroll down Main Street, notice the doors and windows with the names of Disney legends written in gold lettering. Such special honors are attributed to Ub Iwerks "Iwerks Cameras" and Roy O. Disney "If We Can Dream It, We Can Do It" Dreamers and Doers Development Company.
The Main Street is lined with these wonderful mentions of all of the great men and women who created what we all love about Disney. But where is the window to mention Walt Disney?
There are actually 3 windows at the Magic Kingdom that honor the legacy of Walt Disney. One is located above the train station: "Walt Disney Railroad Office- Keeping Dreams on Track- Walter E. Disney, Chief Engineer."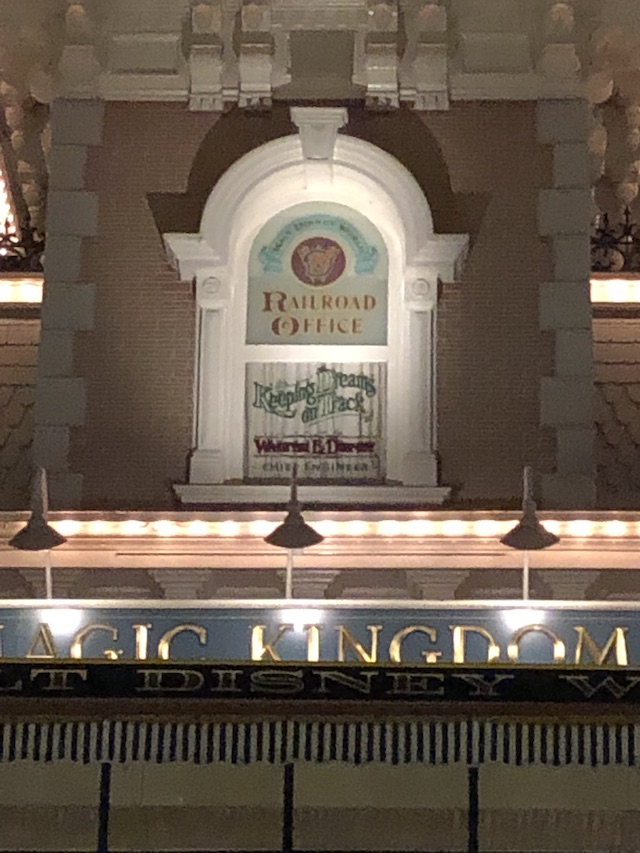 The second is a door located by the Main Street Cinema: "Open Since '71 Magic Kingdom Casting Agency- 'It Takes People to Make the Dream a Reality'- Walter E. Disney, Founder and Director Emeritus."
This door is so popular that it even has its own Instagram following.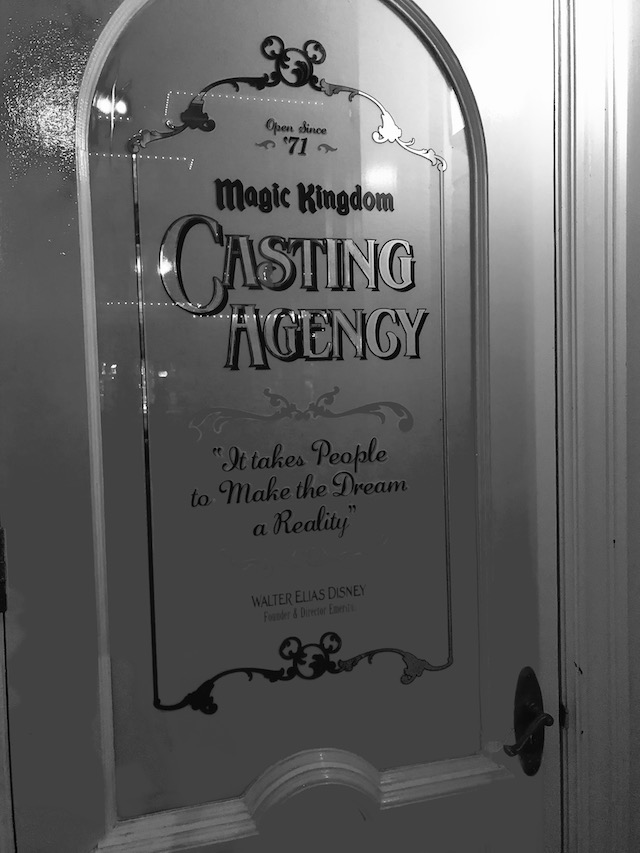 The Walter E. Disney window is located above the Plaza Restaurant on the corner of Main Street next to Plaza Ice Cream Parlor.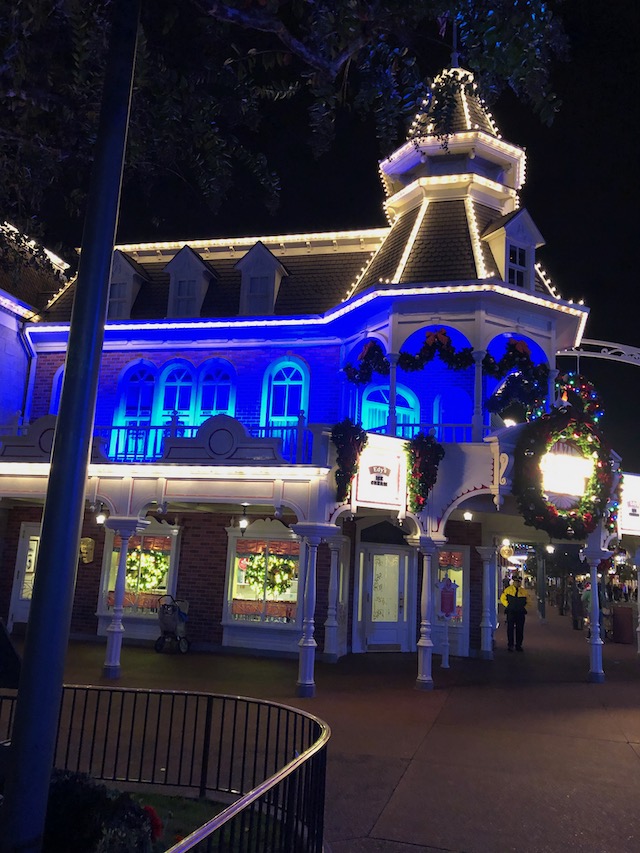 This window tends to be my favorite because from this window Walt Disney would have a front row view of Cinderella Castle and the fireworks every night.
This is a wonderful corner to gaze up at the beauty of the castle. Also take time to pause and remember that "One Man's Dream" created a Magic Kingdom.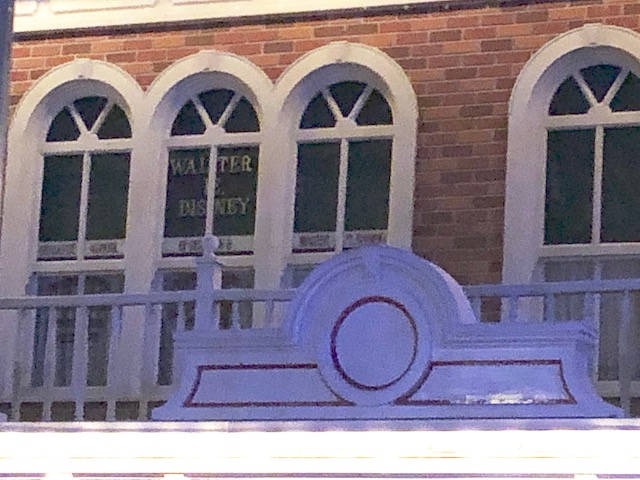 Blue Fairy Wish Book
No visit to the Magic Kingdom would be complete without wishing on a star so that all of your dreams may come true. Our final hidden gem will allow you to do just that.
The Blue Fairy wish book is located inside Fantasyland's quick service restaurant, Pinocchio Village Haus. This is located next to "it's a small world."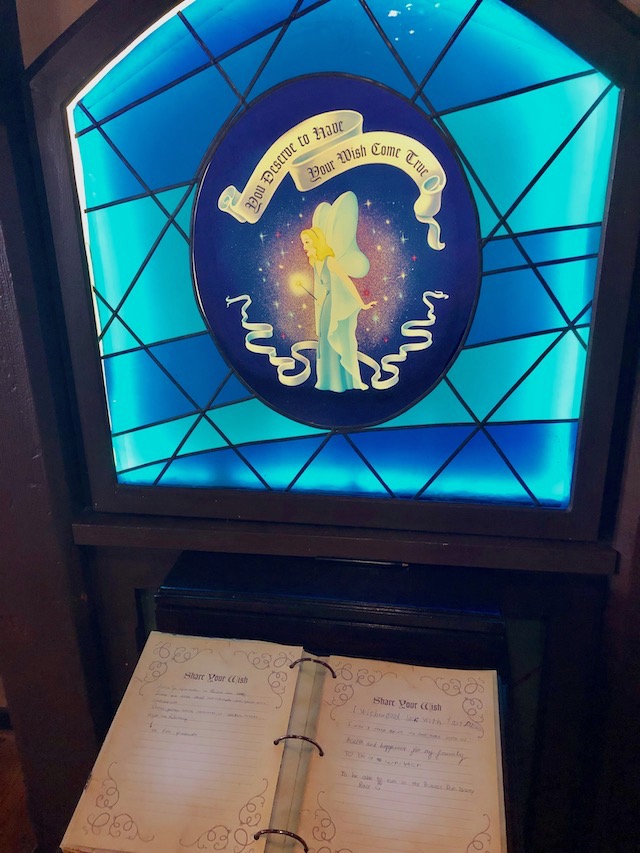 Once entering the restaurant, the book is located near the front of the restaurant facing "Peter Pan's Flight." Guests are welcome to wish upon a star and record their wish in the Blue Fairy's book.
Some guests have been fortunate enough to have their wishes granted immediately due to some pixie dust from Cast Members.
Have you visited any of these hidden treasures? Please share your photos and stories with us on Facebook! We would love to hear them!