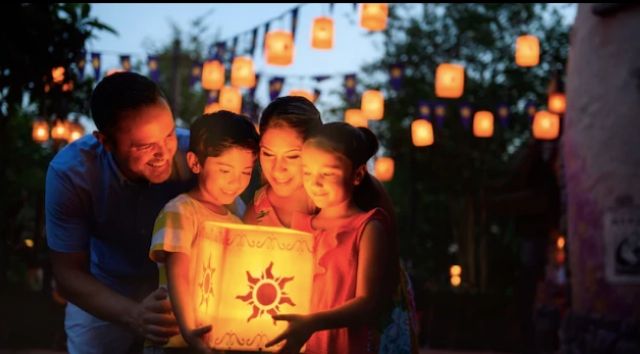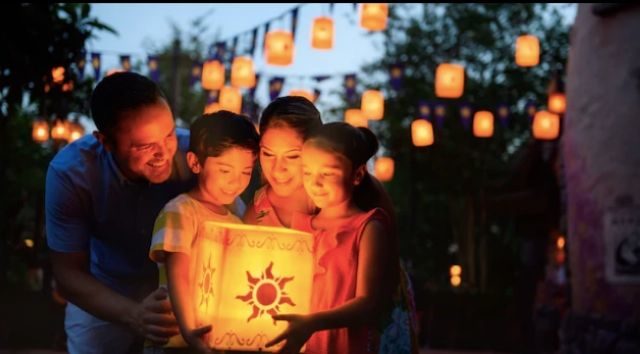 One of the questions I see frequently debated is whether or not the cost of Memory Maker is worth having for your trip to Walt Disney World.  The answer depends on several factors. If you're grappling with this question, hopefully this guide will help you decide!
Your Walt Disney World vacation is sure to be sprinkled with some pixie dust and magical memories.  After your trip of a lifetime, you'll certainly want lots of pictures to remember your Disney vacation.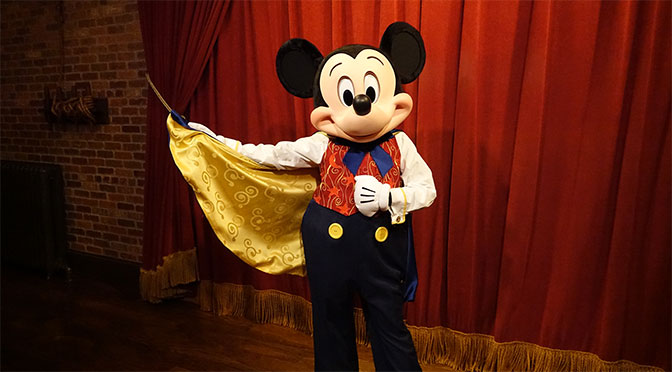 You may be wondering if Disney Memory Maker is worth the price and exactly what you are getting for your money.  
What is Memory Maker?
First of all, let's sort out some terminology.  Disney Photopass is the complimentary service Disney provides to capture your memories around the parks. 
From ride photos to character meet interactions, Disney Photopass has got you covered!  You can even get fun Magic Shots taken, which is when Disney photographers add special magic touches to your photos.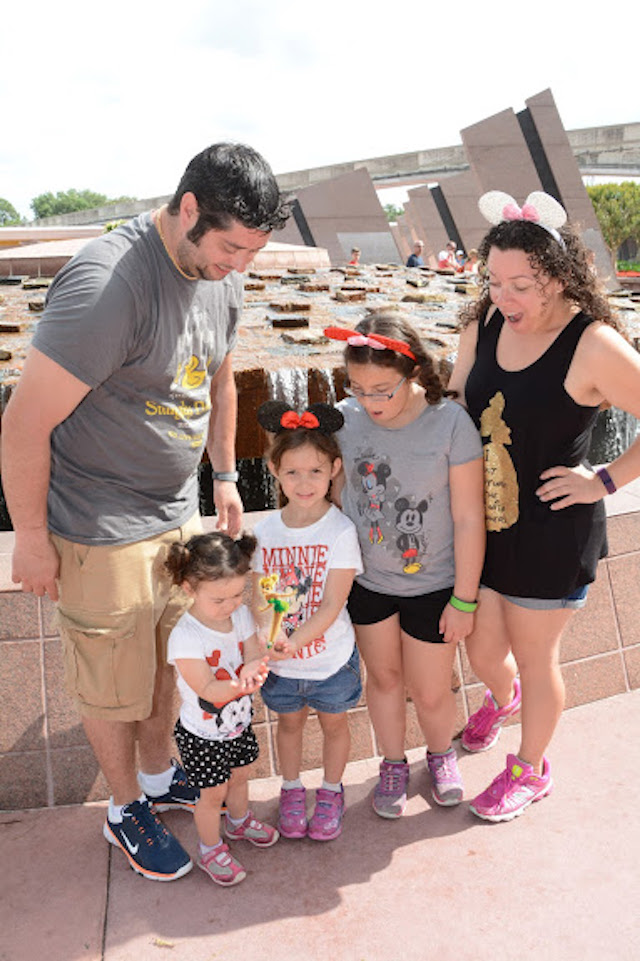 Character Locator has all of the Magic Shot locations in each Theme Park, and it even includes maps to help you find them!
Your photos are linked to your account by your Magic Band or ticket and can be viewed on your My Disney Experience account.  However, without purchasing the pictures, they will be viewed with a large watermark over them.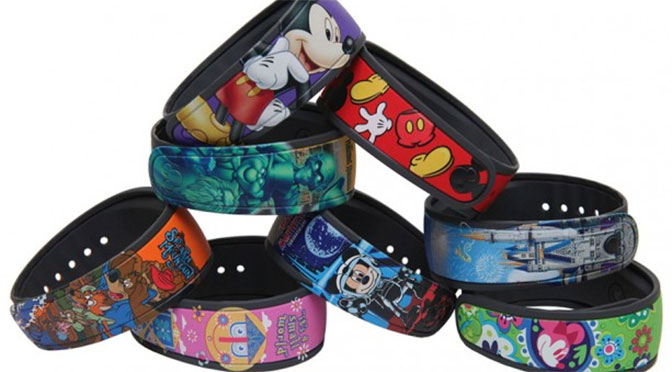 Memory Maker is the option Disney provides to give you digital access to all of your photos for one lump sum.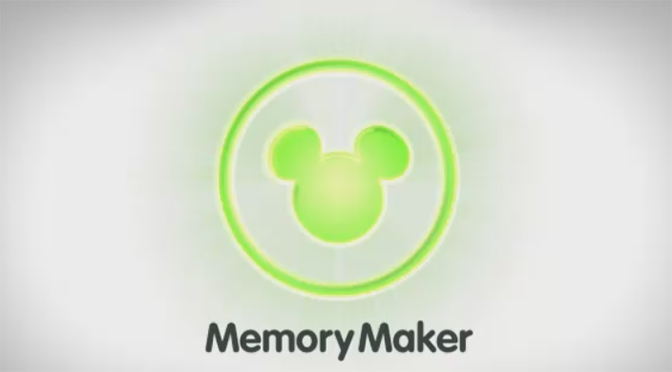 Are you still confused about the differences?  You can learn more about Memory Maker and Photopass here.
So, we've sorted out the terms. Now, you're left wondering if Memory Maker is right for your upcoming trip?  Fear not, we'll break it down for you.
Cost of Memory Maker
Memory Maker is not cheap.  It can be purchased for $199 and will include every photo taken by Disney PhotoPass.  
There is a discount available, but there is a catch.  If you purchase 3 days before you have any photos taken, the cost will be $169.  Knowing ahead of time if Memory Maker is right for you will clearly benefit you here!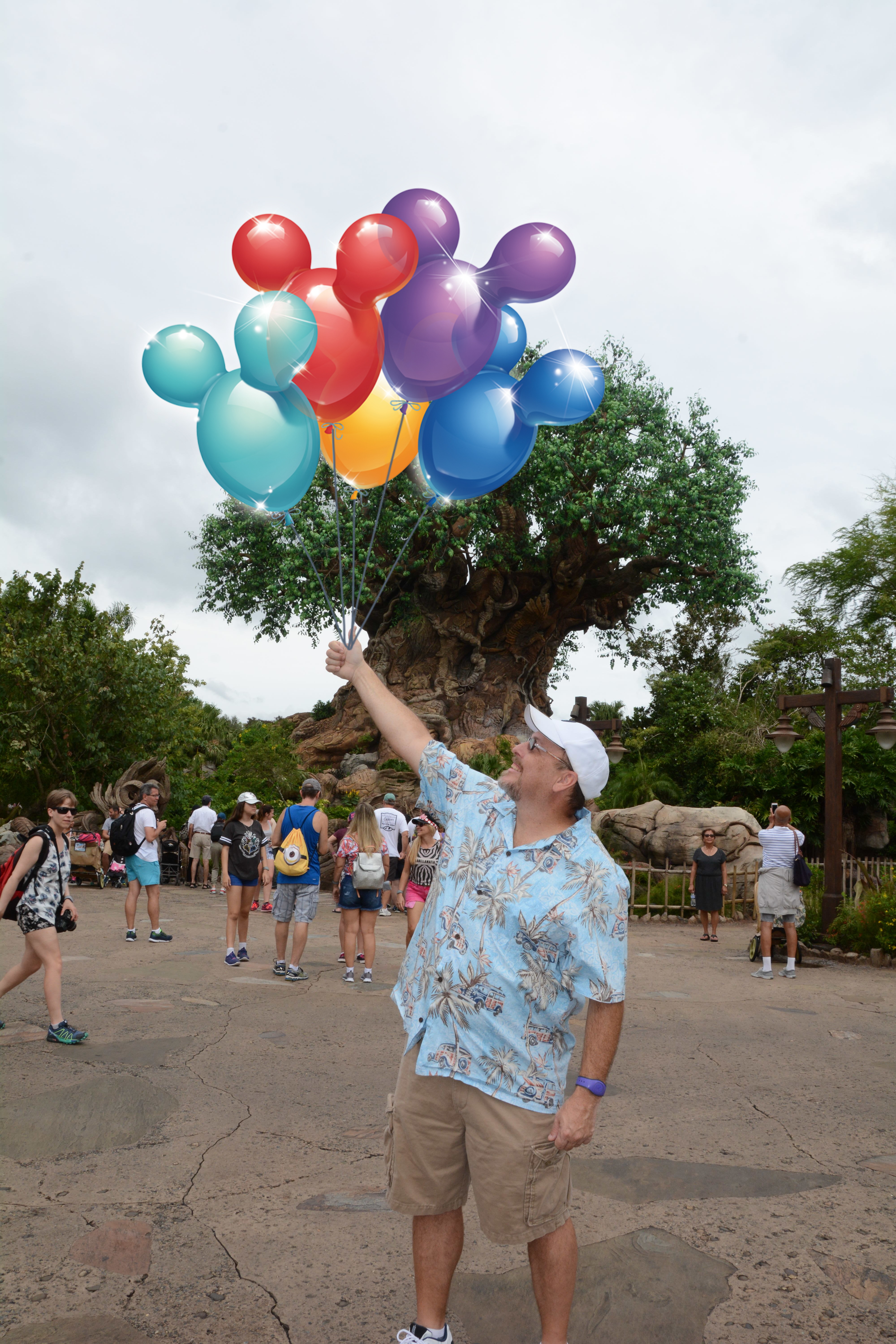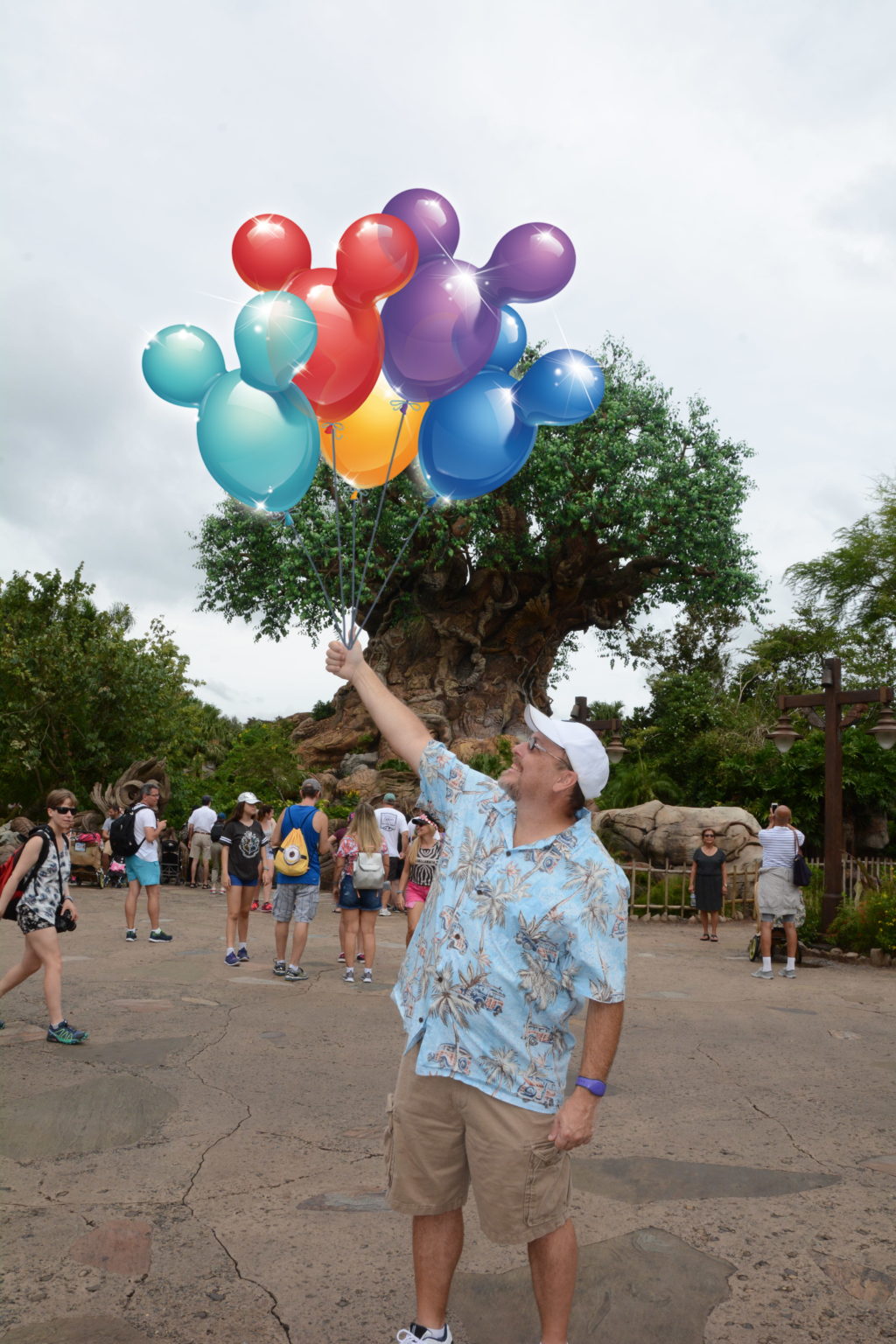 Currently, it will cost $18.95 to purchase two 4×6 photos or one 5×7 photo.  It costs $20.95 for one 8×10 print.  If you think you'll only want one or two photos, Memory Maker would likely not be worth it for you.
Access to Photos You Normally Couldn't Take
Ride photos are so much fun!  I can't even count the number of times my family has a hilarious ride photo.  While it is not something I would normally spend money on, having Memory Maker allows me to have all of my photos – even the ones I love but wouldn't normally buy!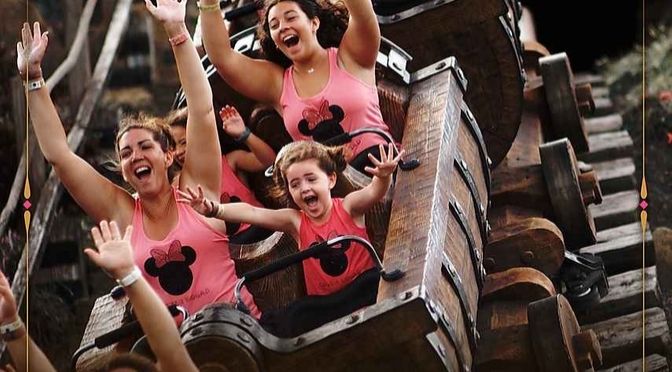 There really is no way to capture these moments without Disney Photopass, so Memory Maker bundles it all up for you so you can relive your ride memories!
Having Photopass allowed me to capture this gem for a recent trip with my sisters and nieces. I can't look at the picture without laughing hysterically, and now we'll always have it to look back on.
There are also often ride videos included with Memory Maker, which can also be a fun way to relive your ride memories.
Everyone is included in the pictures, even the family photographer
In my family, that's me.  I'm always behind the camera, and I worry sometimes that my children might grow up to think I wasn't even on these fun trips!  Luckily, with Memory Maker, I have access to every single family photo that was taken on our Disney trips. 
This has allowed me to put down the phone and join in, and I've gotten some really magical photos as a result!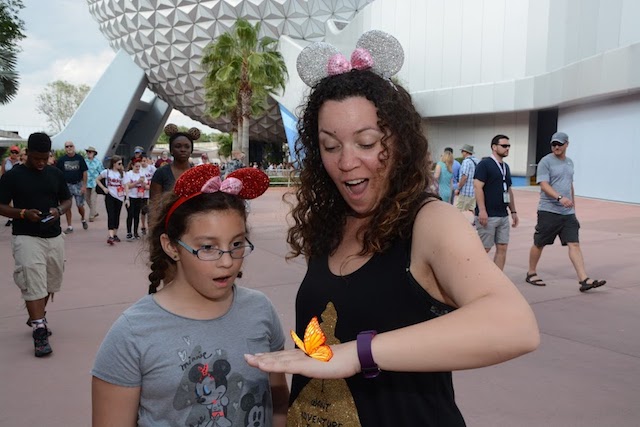 It's also really nice to be able to be present in my children's character interactions instead of viewing through the lens of a camera.
That being said, Disney PhotoPass will take pictures with your phone or camera if you ask them. You can still have a way to capture your memories and be included in them if you choose to go this route instead.
Memory Maker is shareable
Anyone who is linked to you through your friends and family list has access to any photos that were taken, meaning Memory Maker only needs to be purchased once!  If you are traveling with friends or family, you can split the cost of one Memory Maker and share all of your photos.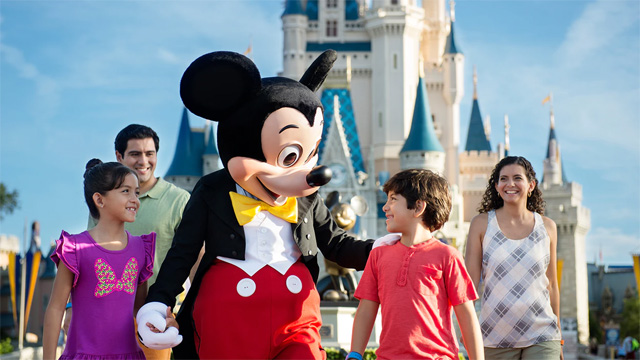 Photos are available after your vacation, but for a limited time
Photos are only available for 45 days after activation.  During that time, you can download or save the photos. If you are late, you will lose access to them.
This can be daunting, particularly if you have hundreds of photos to go through.  I can remember after one trip, the night before my photos started to expire, I spent hours sifting through them, trying to figure out how to save them all efficiently.  
It would be nice if Disney extended that time for us, but instead, they provide another option.  For $19.95, you can extend your access to the photos and videos in your account for 15 additional days.
There is a USB photo pass or DVD disc archive available if you'd prefer Disney to save your photos for you instead.  This may be attractive for people who are unable to save their photos before they disappear forever. 
Both options are $34.95 and include over 400 high-resolution images of Walt Disney World scenes and locations.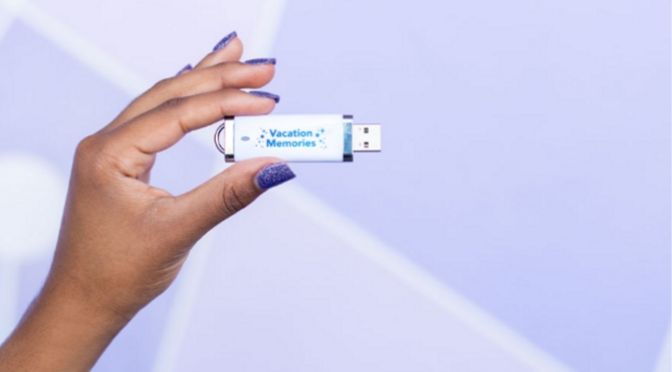 Length of Visit
The price is the same regardless of the number of days you take pictures.  For shorter trips, you may not utilize PhotoPass quite as much, and in that case, Memory Maker would likely not be worth it for you. 
However, if you are spending several days in the park, you can easily accumulate hundreds of pictures.  Choosing your favorites in this case might be difficult, so have all of the photos would certainly be worth it!
Quality of Photos
However, there have been instances when the pictures turned out differently than expected.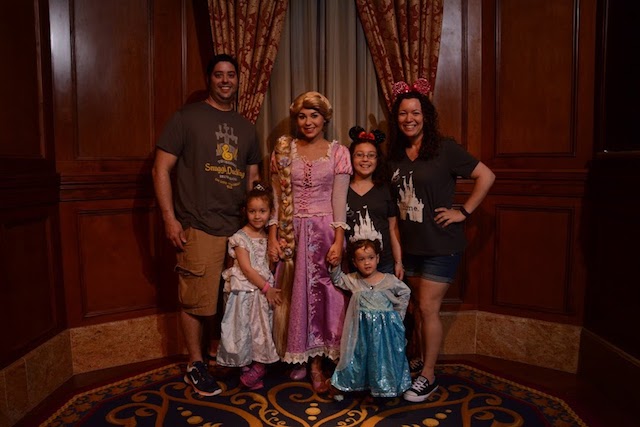 We were so bummed when we found out this picture with our favorite princess came out really dark!
Unfortunately, photos are not available to be viewed immediately. They usually show up in your My Disney Experience account within an hour, sometimes less. You might not know until it is too late that your dream photo didn't come out well.  
So, is Memory Maker worth it?
The bottom line is, only you can decide if Disney's Memory Maker is worth it for your family. For me, every trip I consider different factors, but I almost always decide that we need it!
Now that I am a Walt Disney World Annual Passholder, one of the perks I get to take advantage of is Memory Maker is included!  That was definitely a factor for me in deciding if an Annual Pass was right for me, so you may want to consider that as well.
You can check out some additional perks for Annual Passholders HERE.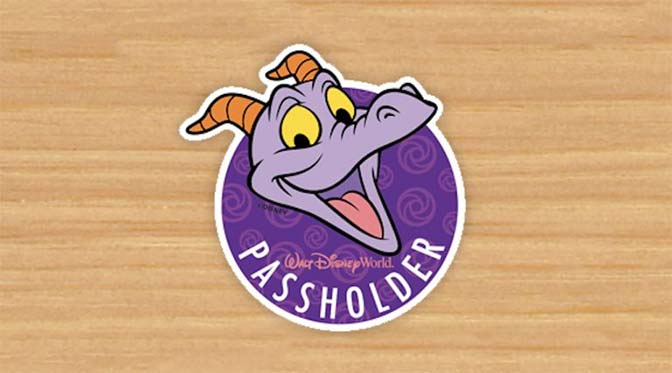 Will you be purchasing Memory Maker for your next Disney vacation?  Let us know on Kenny the Pirate's Facebook Page or join our crew and continue the discussion.
Jamie Fonseca