Disney Imagineers have found a way to make shopping a piece of art. I was blown away by the new Creations Shop and how Disney used design and color to create this experience. Dare I say it's my favorite shop in all of Disney World?!
Creations Shop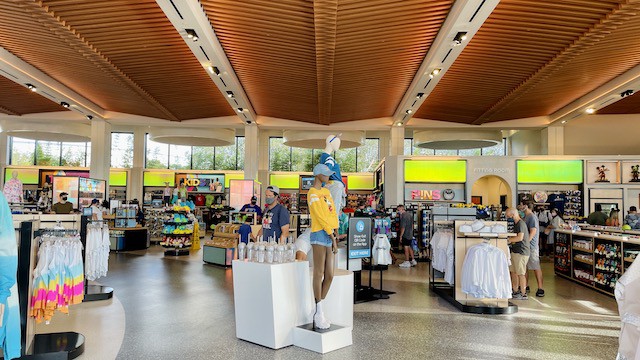 Mouse Gears closed last year to make way for a new one-stop-shop: Creations Shop. It is located in World Discovery right across from Test Track and Mission: SPACE.
We slowly received updates through official Disney social media outlets as well as from Imagineer Zach Riddley. It finally opened in mid-September, and I was able to see it for myself during the 50th anniversary kick-off weekend.
Light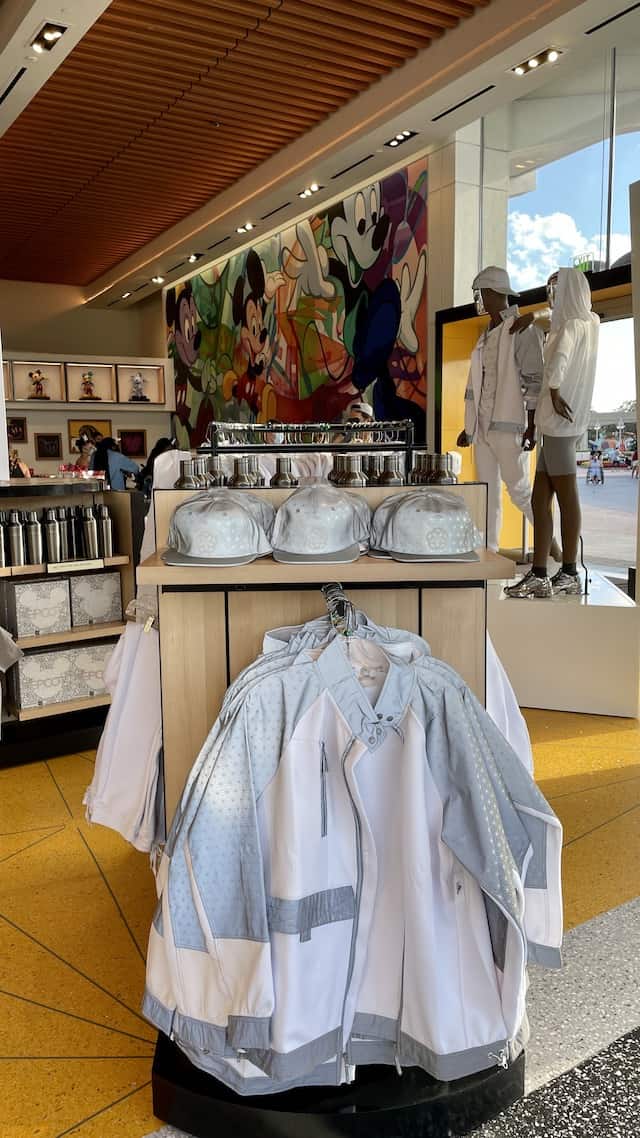 One of the two concepts Imagineers implemented for Creations Shop is light. From the architecture and design of the actual store to the physical merchandise, the store feels bright and airy.
Even the displays appear to let light through in between rows of hats and racks of shirts. There are a ton of windows to let natural light in.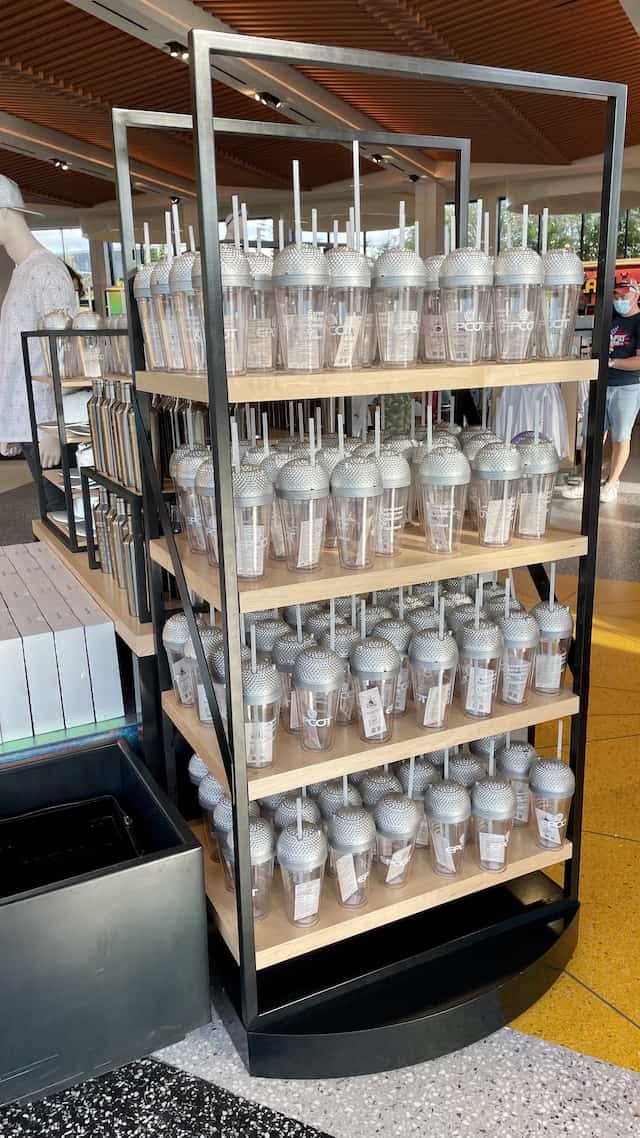 The merchandise is really neat, too. I get a lot of Spaceship Earth vibes from the Light Collection. These adorable sippers have a geometric lid while the wildly popular (and sold out when I was there) Spaceship Earth Minnie ears light up!
Color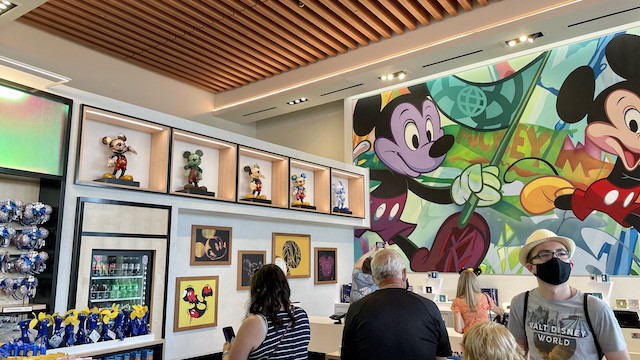 The other theme for the Creations Shop is color, and Disney really went above and beyond with this one. From the fun Mickey artwork on the wall to the neon-colored mannequin faces, there were many bright hues to liven up the space. Had they just went with the white light vibe, it would have looked too sterile I think.
Imagineers did a wonderful job balancing the two.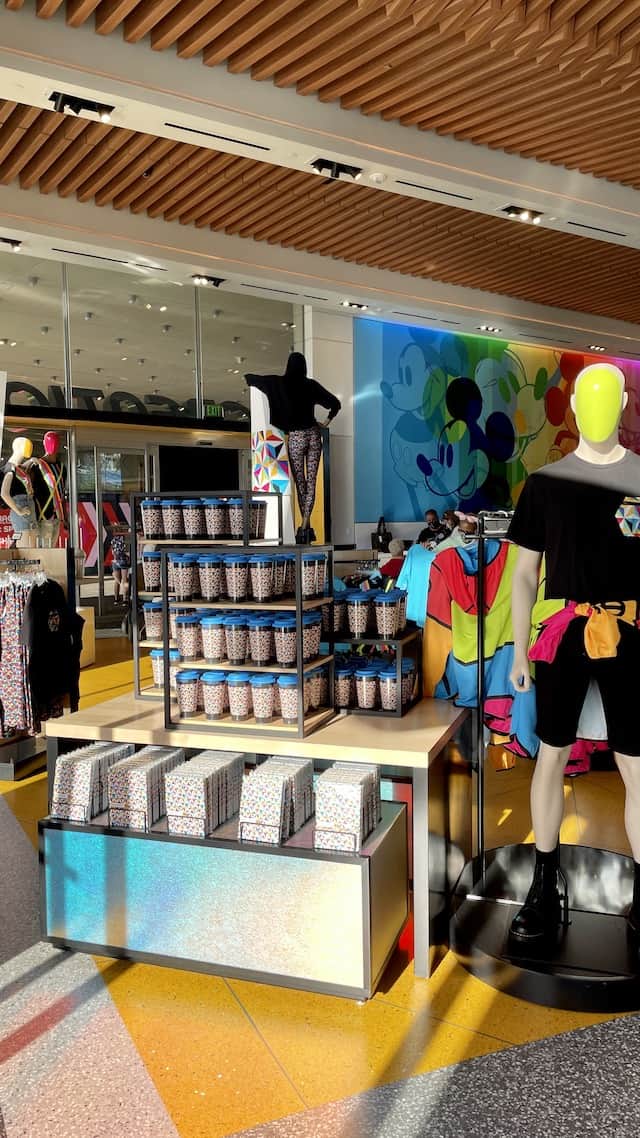 The displays and signs all feature beautiful and fun colors, and each section is clearly differentiated from the others with the choice of color for that section.
Self Check Out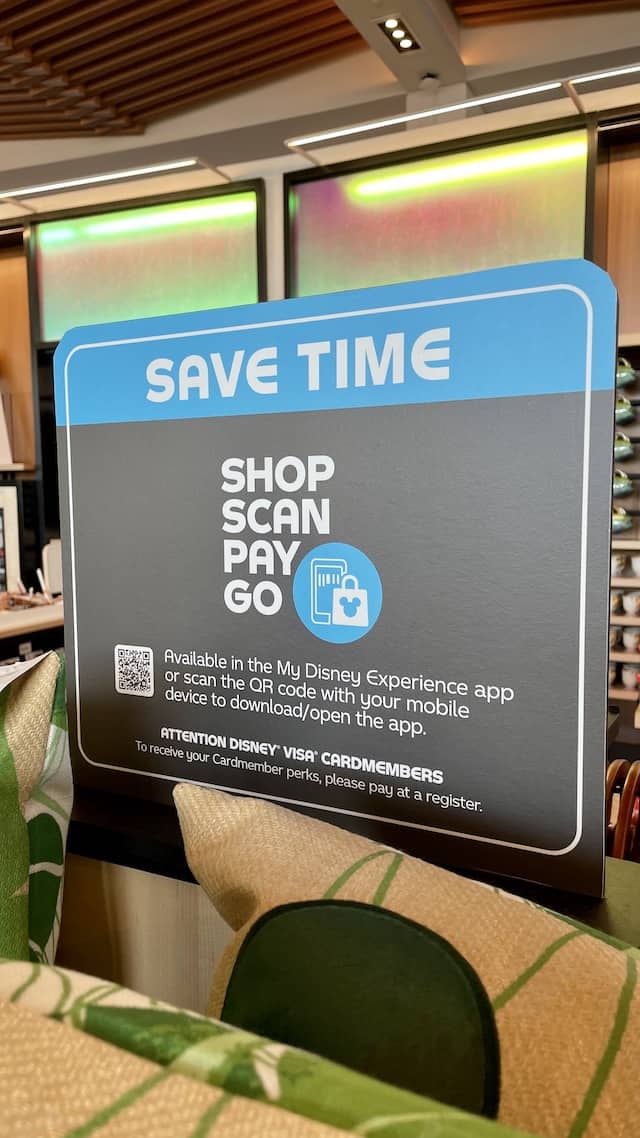 Creations Shop does utilize self check-out to make for a more pleasant shopping experience…kind of. I love that I can use the app to complete my purchase, and as an added bonus my Annual Pass discount is already in there and automatically applied. However, you still have to "check out" with a Cast Member before exiting the store.
Additionally, if you need paper to keep your items safe, you will have to stand in another line as well. This may not be so horrible when the store is not crowded, but during the 50th weekend it was a pretty long wait.
Lasting Impression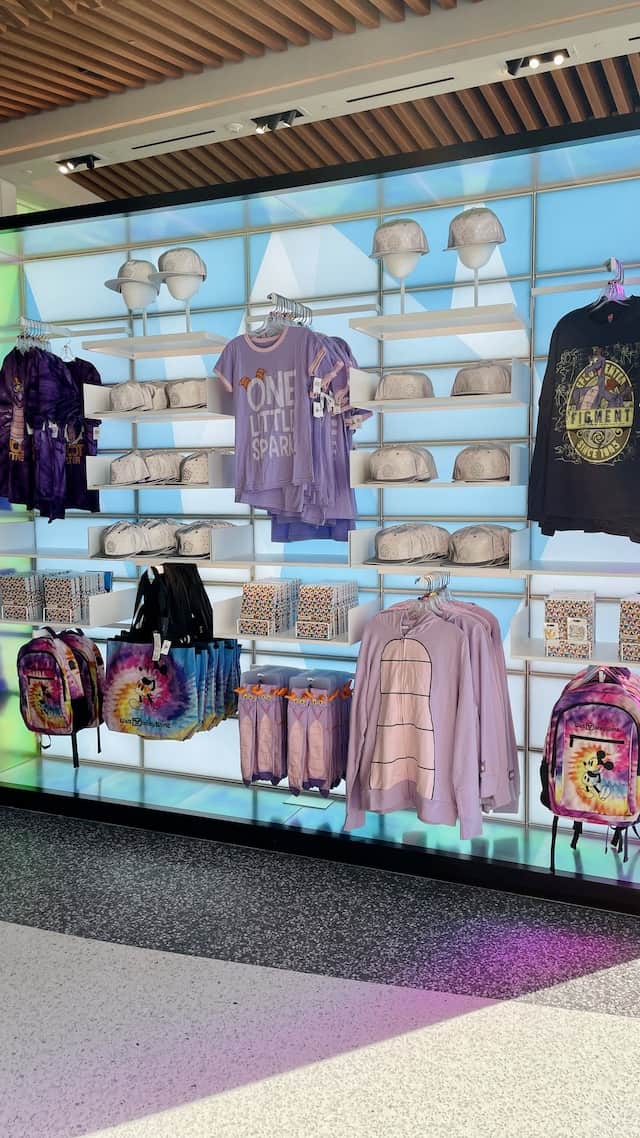 I was blown away at the size of the store. It is one of the largest I have ever been in while visiting Disney World, competing only with the Emporium in Magic Kingdom.
The layout and open-ness of Creations Shop actually make for a better shopping experience than Emporium. While a stop at the Emporium will always be part of the best day ever, I think I may actually like Creations Shop more!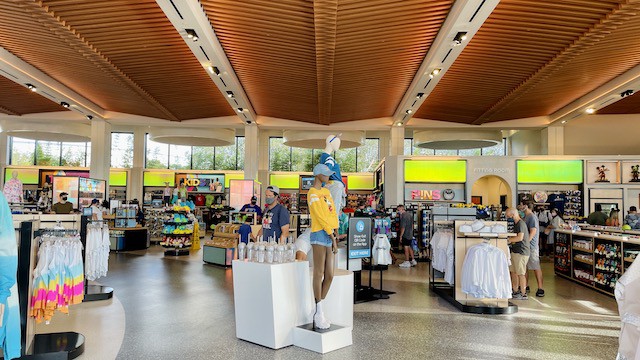 There were so many merchandise collections – from 50th and Star Wars to princess and home goods. Festival merchandise can be found there as well. The way the displays are set up and the space is utilized meant less bumping into other guests and more shopping with ease. This is a huge store, and Disney maximized the use of space very well.
What do you think of Creations Shop? Do you love it, or do you miss Mouse Gears? Share your thoughts with us in the comments below and on Facebook.
Are you planning a vacation? Reach out to our trusted travel agency sponsor Authorized Disney Vacation Planner
Mouse Class Travel
!