Genie+ is up and running. Disney promises there is a perk to on-site guests who purchase Genie+ plus, but are they? Read on for all the details.
Genie and Genie+

Genie and Genie+ are now live. Disney Genie is a free service within My Disney Experience. This new addition promises to make your visits to the parks easier providing customization, recommendations and more.
Our own Kenny the Pirate was in the parks yesterday trying it out. Many people, along with our pirate, experienced frustration when trying to book their Lightning Lane selections.
Are you going to use Disney Genie or Genie+ on your next trip? Make sure you are prepared by doing these TWO things first.
Rides "Sold Out"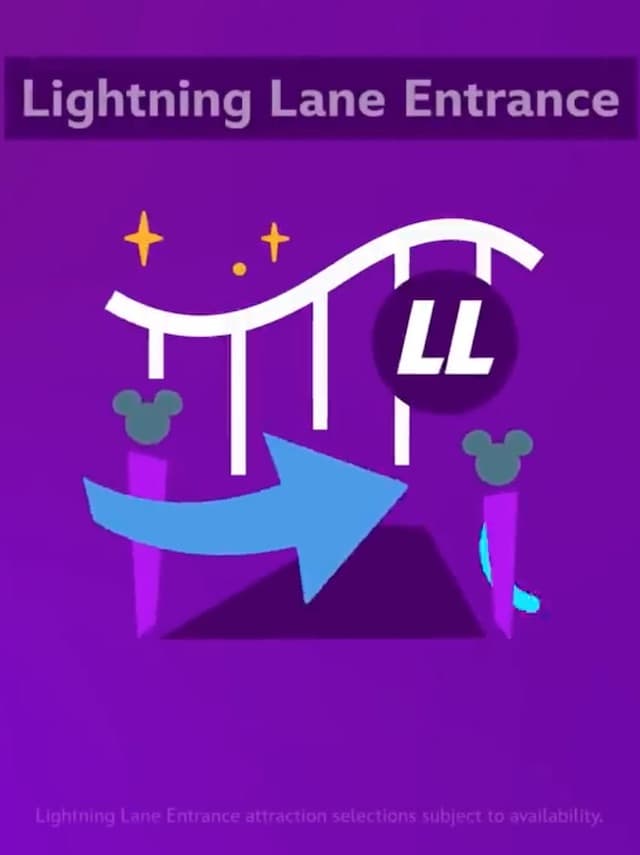 Disney stated that they will not "sell out" of Genie+ and that it will always be available for purchase. However, this will leave some experiences unable to be booked unless you act quickly.
Guests were directed to less popular attractions during the day like Swiss Family Robinson Tree House or The Country Bear Jamboree. These attractions are fun things to do, but maybe not one of the first things I would be looking for Disney to suggest for me.
Over in Hollywood Studios yesterday (October 19, 2021) three rides "sold out" earlier in the day. The first ride to sell out was an Individual Lightning Lane ride (you pay even more to ride), RISE OF THE RESISTANCE.
The next ride to be "sold out" was Slinky Dog Dash. This ride is one that you can book a Lightning Lane with the $15 plus tax purchase (at Disney World). The final ride that "sold out" well before park closing was Millenium Falcon.
Ride Availability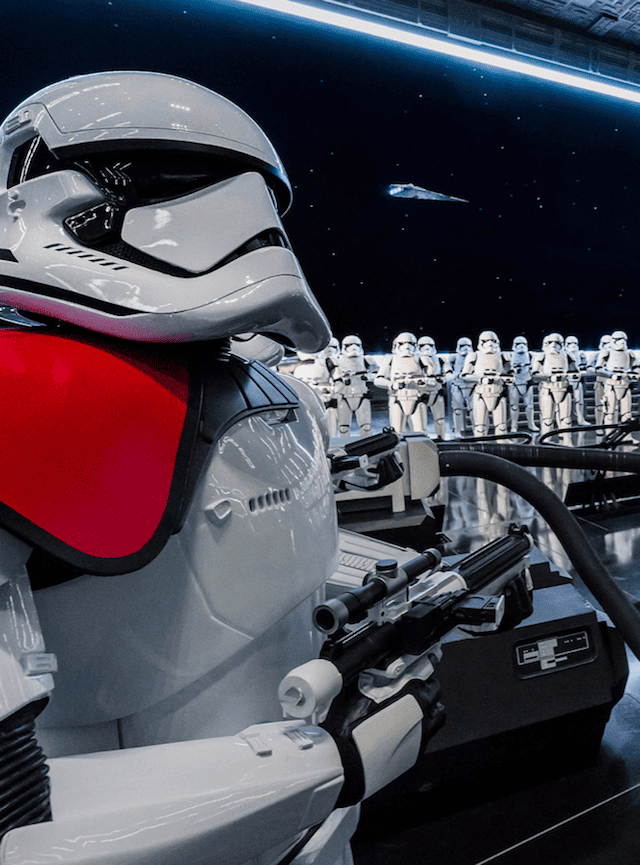 For on-site guests, they can begin booking their Individual Lightning Lane attractions at 7am. Disney advertises this as an ON-SITE PERK.
Guests not staying on Disney property (off-site guests) are not able to buy or book their first Individual Lightning Lane attraction until park opening.
One would think this would be a HUGE advantage to on-site guests, but it doesn't appear to be the case. At 8:57 a.m. it was noted that a return time for on-site guests for Rise of the Resistance was 4:15pm.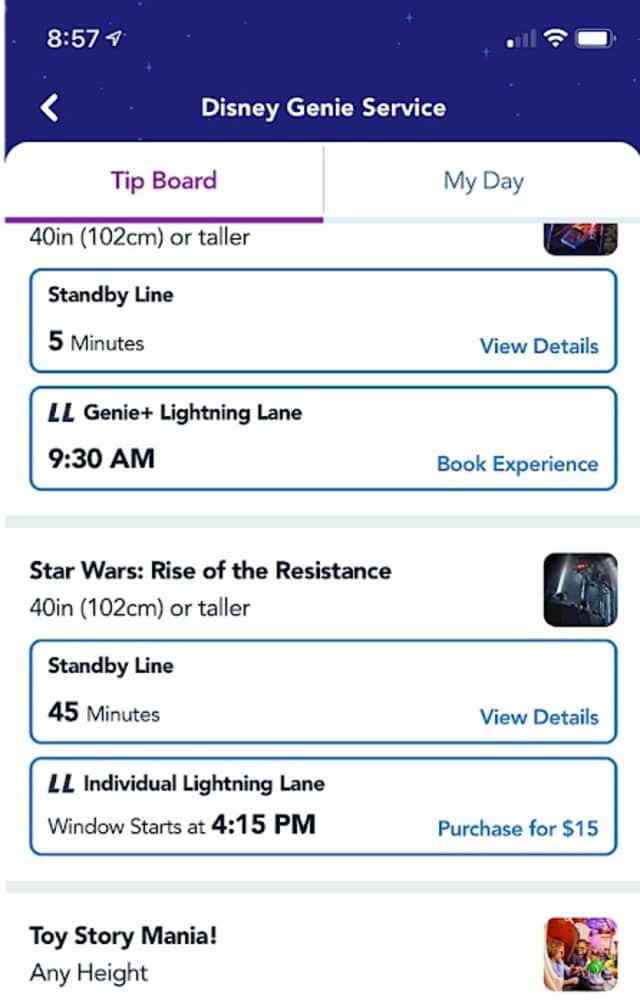 Earlier booking times appeared for Rise of the Resistance when Lightning Lane purchases went on sale for everyone
At 9 a.m., when anyone is able to book or purchase a Lightning Lane, the return time dropped back down to 10:05 a.m. I would be frustrated if I thought this was a perk and now I am stuck getting a later time in the day vs someone staying off property.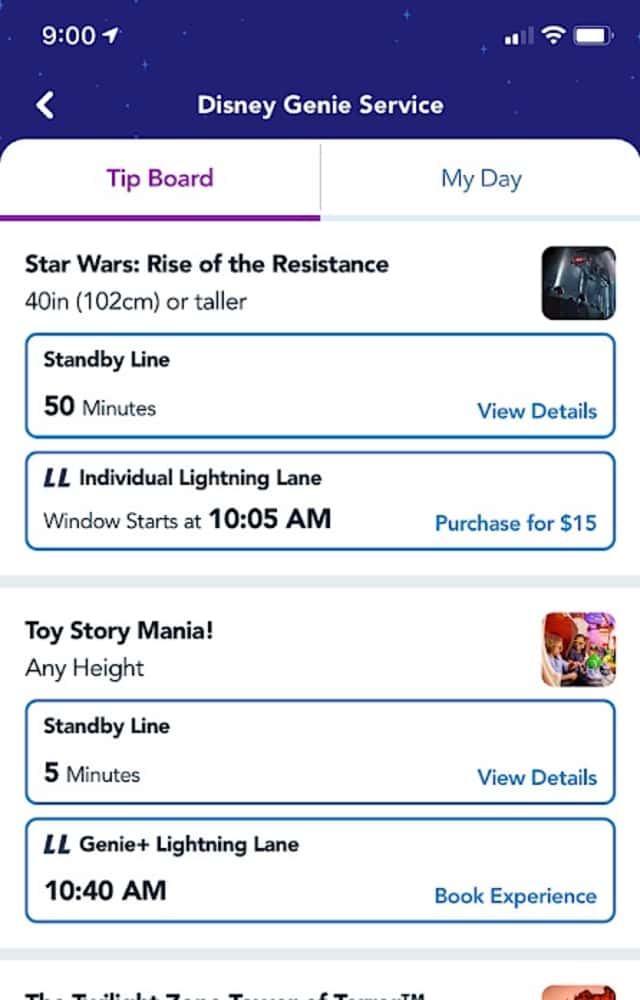 This is even more frustrating, as once you book an Individual Lightning Lane time you CANNOT modify this. The experience may not be canceled. All sales are final with the Individual Lightning Lanes.
It appears that Disney is holding some Lightning Lane availability for off-site guests. So is this really a perk? It doesn't look like on-site guests get much of an advantage.
One way to be sure to get your must do's done is to follow one of Kenny's plan. Be sure to subscribe to character locator for the best touring plan for your vacation!
What do you think of the release of earlier times at park opening? Let us know on the Kenny the Pirate Facebook page. Don't forget to join the KtP crew page too!
-Heather Alosa