Trying to access Disney's new Genie and Genie+? Check out two things you must do to access all its features here.
Disney's Genie

Disney just released a new experience for its theme-park goers: Disney Genie. This replaces the old free FastPass+ (Walt Disney World) and MaxPass (Disneyland) systems. Mid-March 2020 was the last time guests experienced free FastPass+ at Disney World.
The Disney Genie is a free system, while Genie+ and Lightning Lane are paid extras. Check out our complete Genie guide HERE.
Why the Change?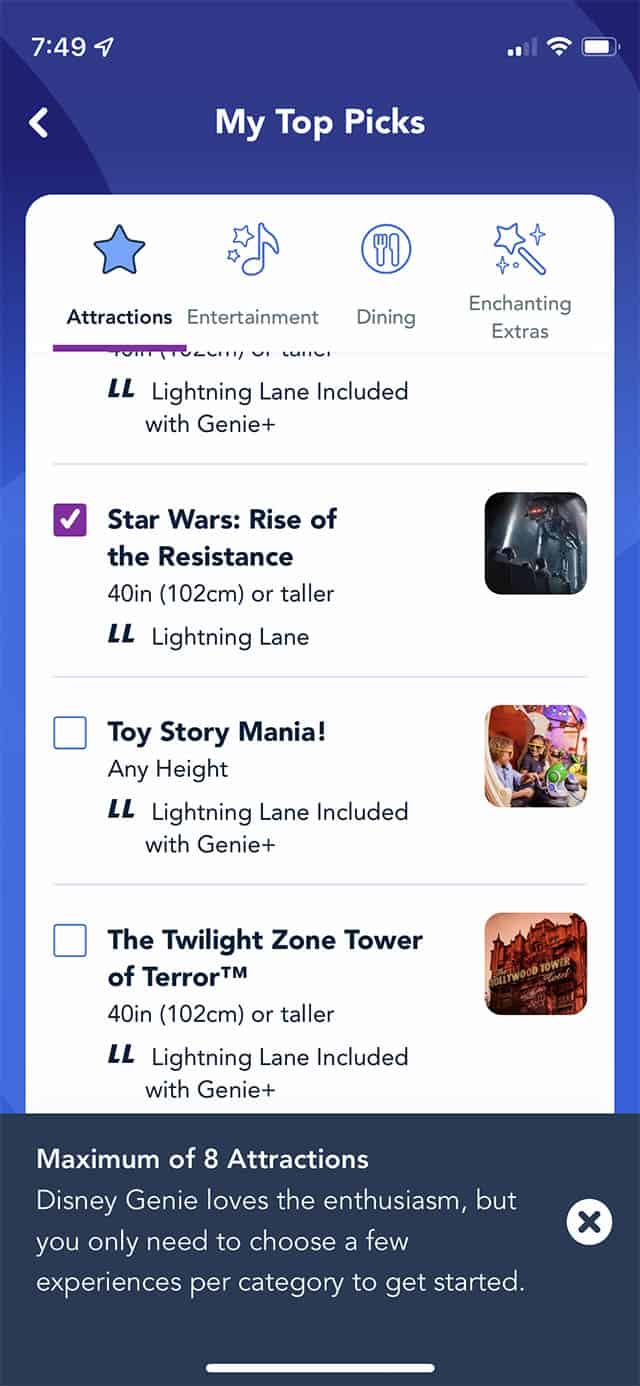 Disney touts that Genie and Genie+ will help guests maximize their park time. It also allows guests to select daily interests and goals. Start by selecting your favorite characters, attractions, and Genie creates an itinerary.
Genie uses park data to show wait times and will update recommendations based on this data. Let's face it though, the real driving force here is the additional revenue Disney will earn from Genie+ and Individual Lightning Lane Selections.
Character Locator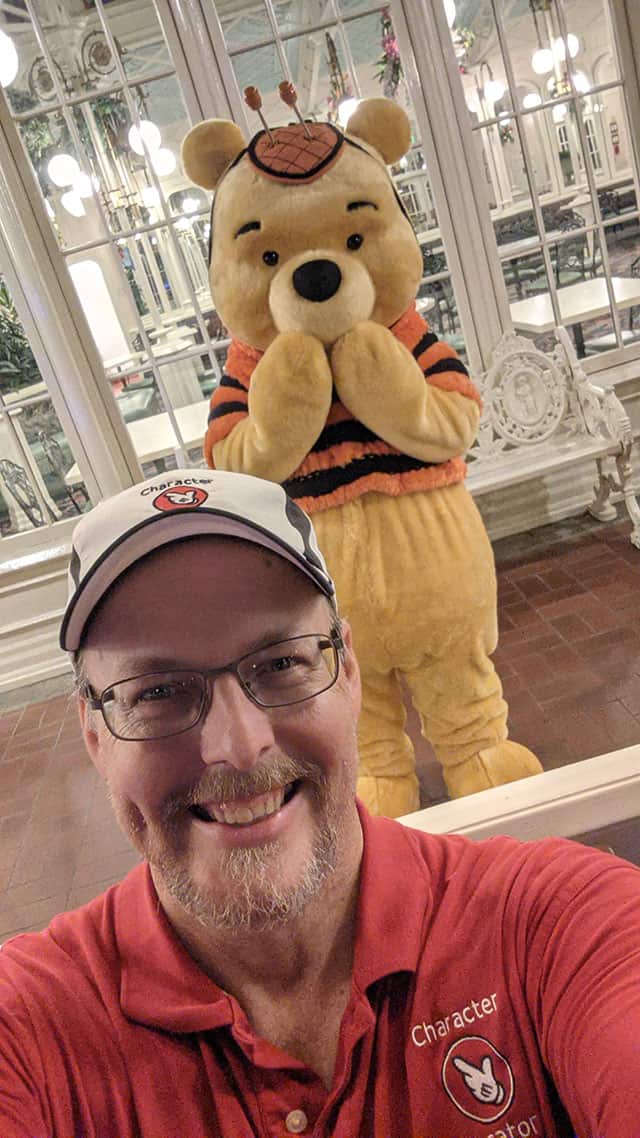 However, Kenny gives us this in Character Locator by customized touring plans. Kenny's pre-made plans can be modified according to each parties daily attractions and dining. It can be changed at any time.
Genie is an unknown product using Disney IT which is unproven, but Kenny's plans have years of planning and testing behind them. Kenny is even in the park today testing out all the new Genie and Genie+ features for us. Guests are already experiencing frustration with Lightning Lane this morning!
Character Locator is still the best Disney planning tool!
1. Update to My Disney Experience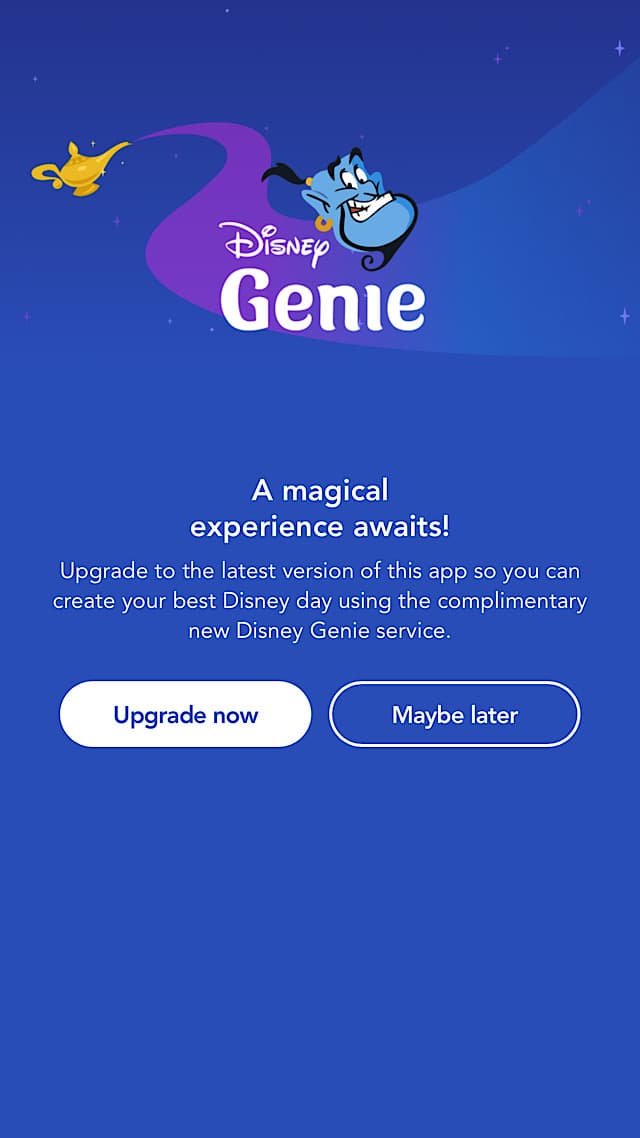 If you open your My Disney Experience app, you'll see two choices. First you'll see a message stating a magical experience awaits. Then, the app explains that you'll need to upgrade to the latest version of My Disney Experience (MDE) to use the new Genie service.
Disney clarifies that Genie is complimentary. For those not wanting to upgrade now, there is an option to select "Maybe later." However, to access all the Genie features and services, you must choose to update.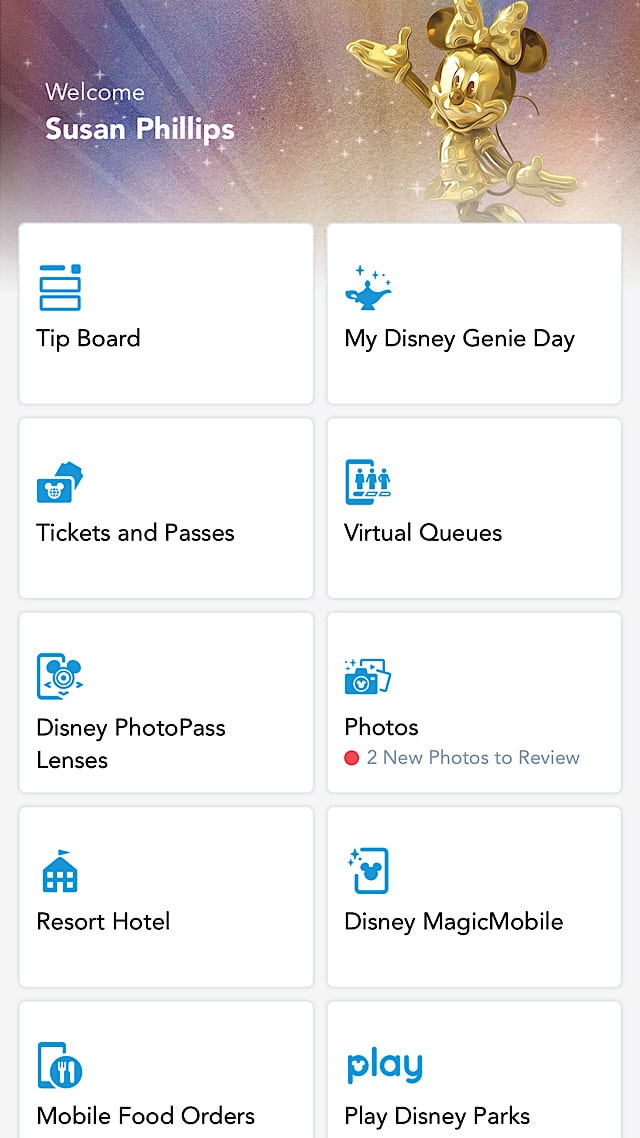 After updating, you'll see a new section called "My Disney Genie Day."
2. Park Pass Reservation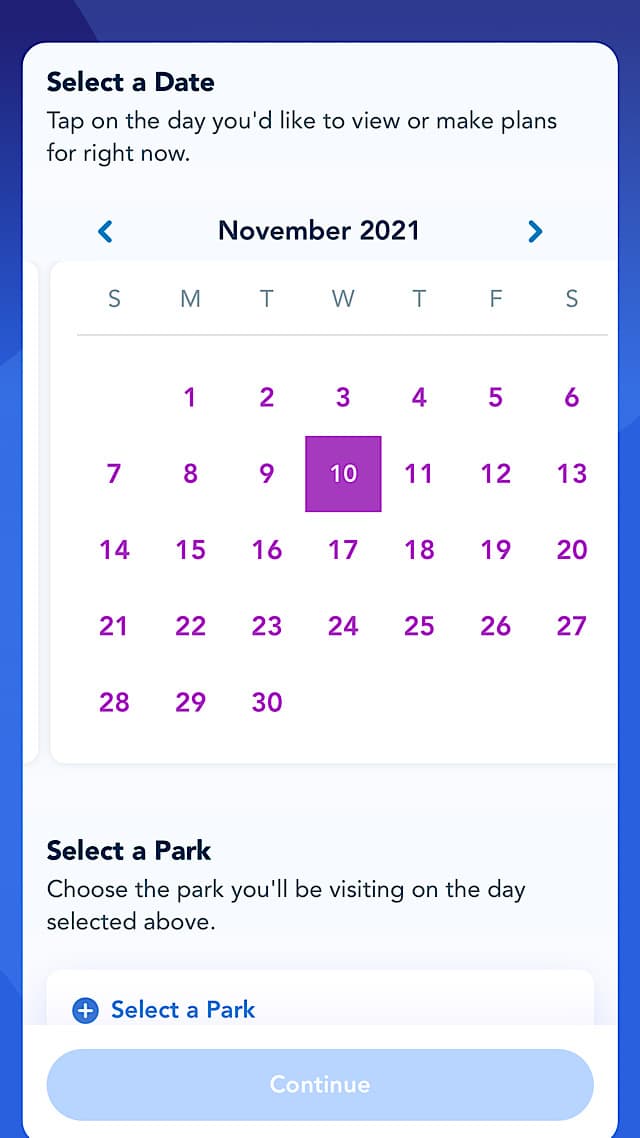 When Disney World reopened in July 2020, one of the biggest changes was the new requirement to make a Park Pass reservation in order to visit a park. In order to control capacity in the Parks, Disney uses the Park Pass reservation system. If you don't see your date available, check back because Disney often adds additional theme park reservations.
After updating My Disney Experience, you still won't be able to access the Genie features and system without actually having a Park Pass Reservation. For future trips, My Disney Experience gives guests a countdown before they can begin making Genie+ and Lightning Lane selections.
In case you're wondering, Disney's Park Pass Reservation System isn't going away anytime soon!
What do you think of the new Genie system? Does it sound like more time will be spent on your phone while visiting Disney theme parks? Share your thoughts with us on our Facebook Page.