Are you looking for a spot to cool down and have a refreshing drink? Club Cool might be just the place!
Club Cool is located in World Celebration at EPCOT next door to the new Creations Shop. Here, guests can sample Coca-Cola flavors from all over the world.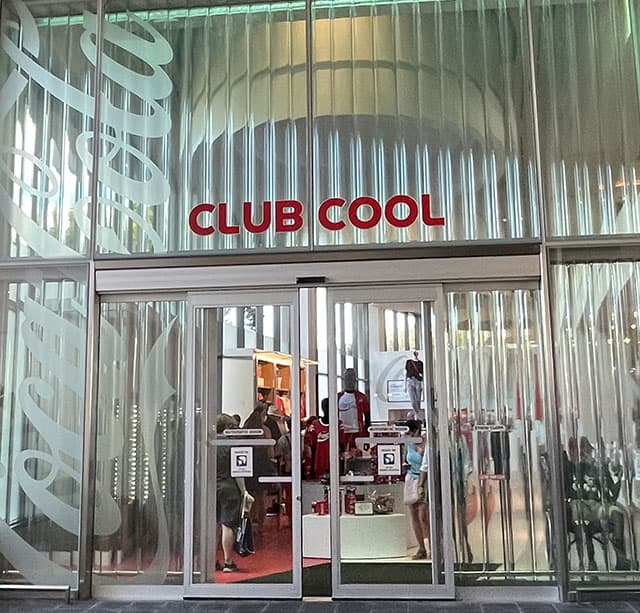 A few months ago, Disney Imagineer Zach Riddley gave us a sneak peek into the new location prior to opening. He shared that its new look was inspired by EPCOT's World bold font and the letters of Club Cool are in bright Coke red.
Not only that, but the location's bright facade is also inspired by the classic green-hued Coca-Cola bottles. Coca-Cola's label is also prominently featured along the side of the entrance.
Soda drinkers will love it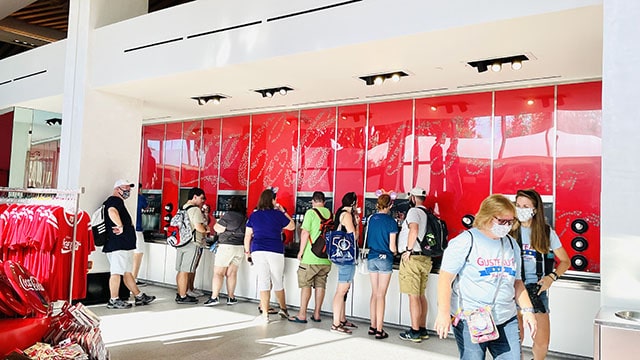 Before we get any further, I (Maggie) would like to set one thing straight. Do you call it 'pop' or 'soda'? Where I am from, it is called 'pop', BUT I think the majority of the country calls it 'soda'. I'm going to call it 'soda' for purposes of this article, but know in my mind it is and will forever be known as 'pop'.
Soda drinkers will appreciate Club Cool and all of its glory. If you are a fan of Coca-Cola, what is not to like? Where else can you sample Coca-Cola flavors from all around the world?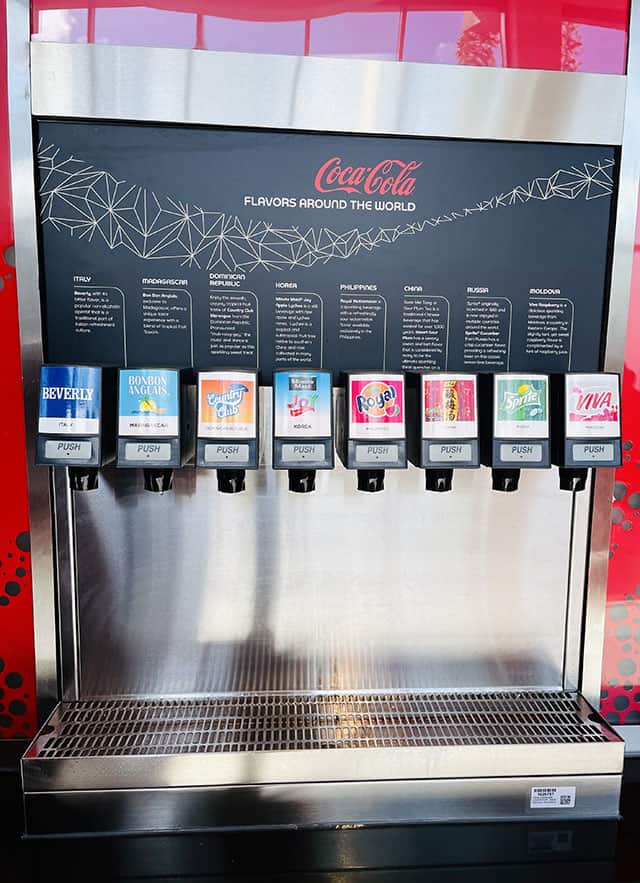 Club Cool has eight different flavors from countries around the world and they include the following: Moldova, Russia, China, Philippines, Korea, Dominican Republic, Madagascar and Italy.
My favorite was Moldova. It is a raspberry sparkling beverage and has a hint of raspberry juice. We will have a full report of each flavor and the best ways to mix them coming soon!
If you are not too big on trying the various flavors of Coca-Cola, that is okay too. Guests can also purchase treats such as ice-cream floats, sodas and other fun refreshing drinks.
It's free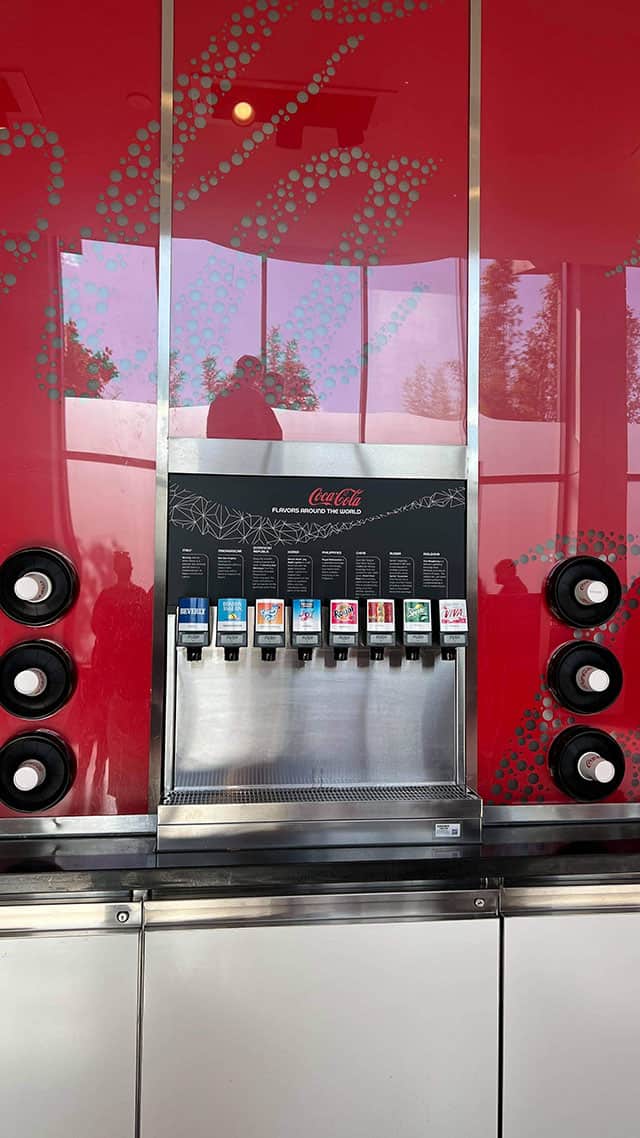 Free? Something at Walt Disney World is free? Not everything you find at Club Cool is free, BUT sampling the flavors is entirely free!
You can sample as many as you would like at no cost. You cannot beat that, right?
Cool Merchandise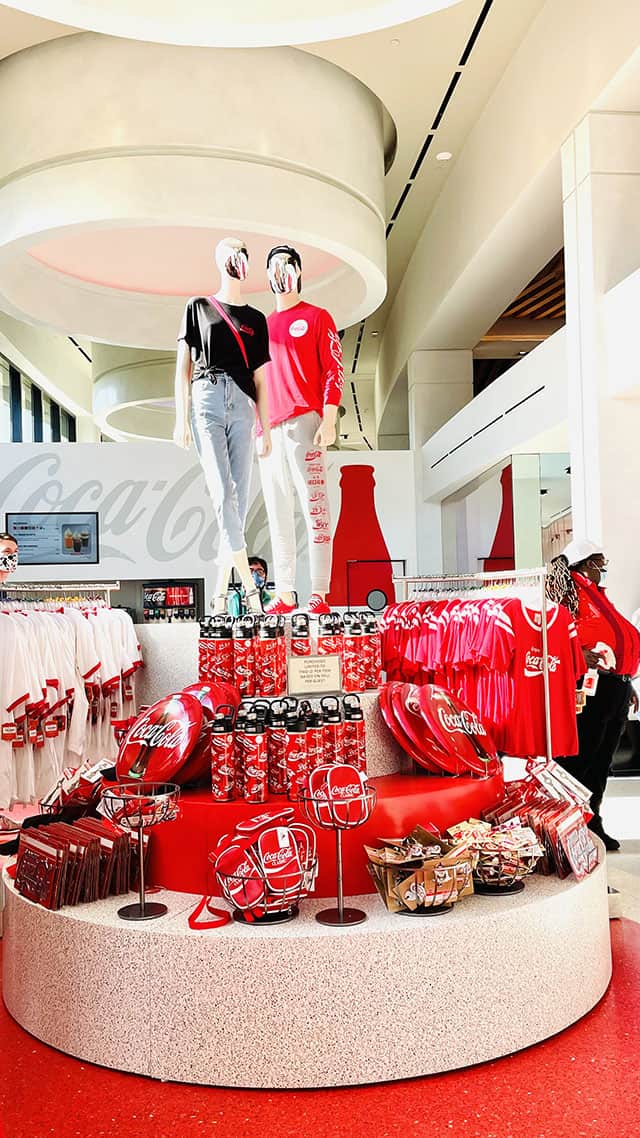 Club Cool also has some cool merchandise available! In all honesty, you have to be a real fan of Coca-Cola for it, but there is a lot of it.
Guests can buy various items featuring Coca-Cola like t-shirts, backpacks, pins, water bottles, and much more.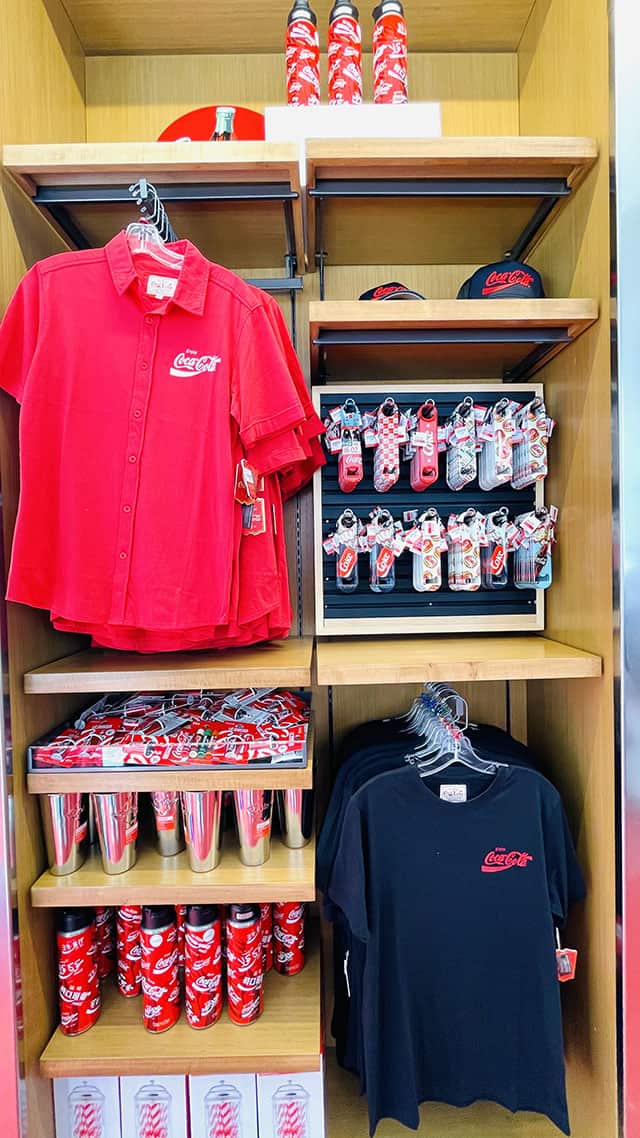 If you or someone you know is a big fan of Coca-Cola, it is a great spot to pick up something for them. Holidays and birthdays always sneak up on us so fast.
A Nice Break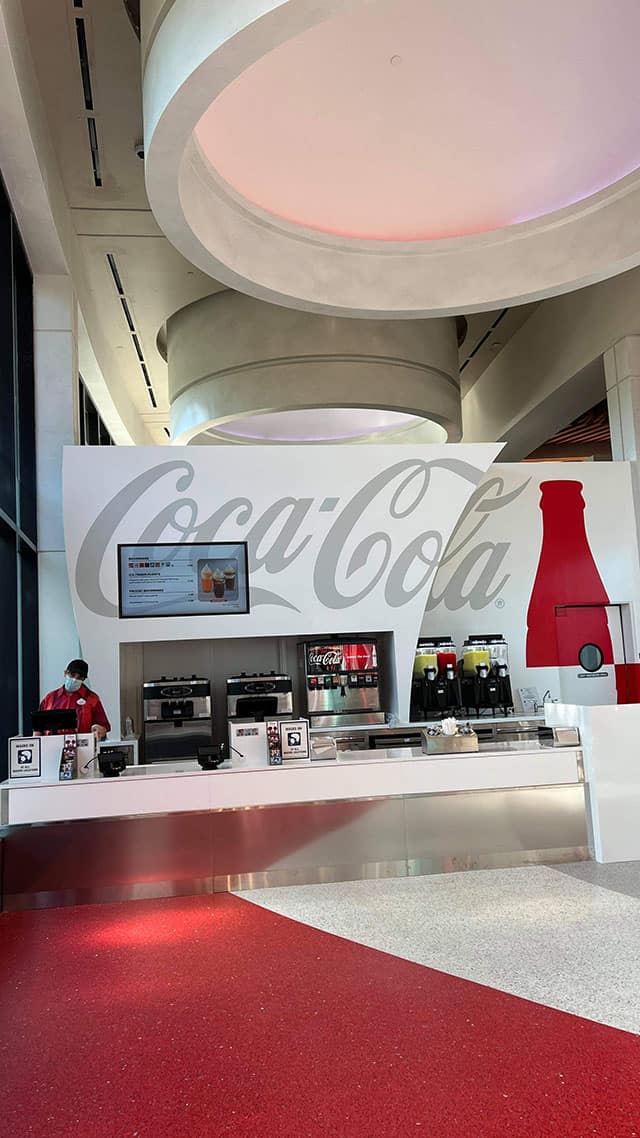 Club Cool is a great place to stop and just chill. After riding a lot of attractions and walking all over EPCOT, you might want to just stop in, grab a treat or refreshing soda, and relax.
Pirate tip: Capacity is limited, so get in line early if you do not want to wait!
It is also in a great location. With it being right next door to the Creations Shop, you might want to stop in while the rest of your party is shopping.
Beverly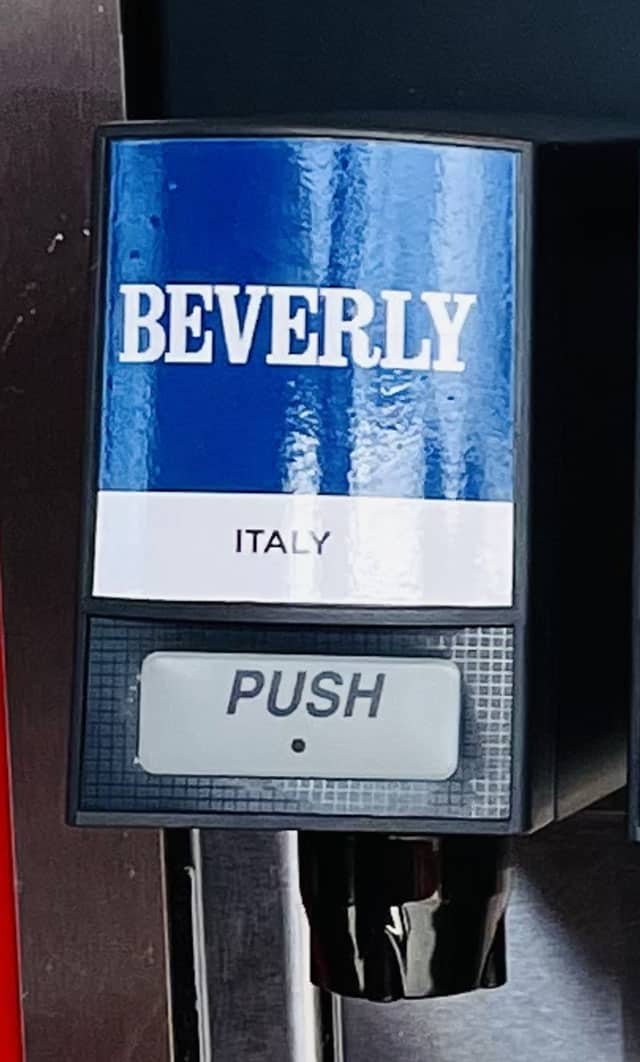 Have I saved the best for last? You cannot visit Club Cool without trying Beverly. People talk and rave (for better or worse) this flavor.
You most likely have heard a lot about this mysterious beverage from Italy. Here is the description of Beverly from Club Cool. It reads, "Beverly, with its bitter flavor, is a popular non-alcoholic apéritif that is a traditional part of Italian refreshment culture".
Say what? What is an apéritif?! It is known as an alcoholic beverage used to stimulate an appetite and is usually dry rather than sweet.
I was able to finally sample Beverly and while I will not say much about it, I will say that is definitely bitter tasting and something you must try if you visit Club Cool. Did you really go to Club Cool if you did not taste Beverly?
Have you visited Club Cool at EPCOT? What was your favorite flavor? Did you try Beverly? Tell us about your experience in the comments below or on our Facebook page.
Are you planning a vacation? Reach out to our trusted travel agency sponsor Authorized Disney Vacation Planner
Mouse Class Travel
!