My family has visited Walt Disney World countless times, but we had never experienced Tom Sawyer Island. Join me and my family as we travel to an often overlooked treasure found across the Rivers of America.
Tom Sawyer Island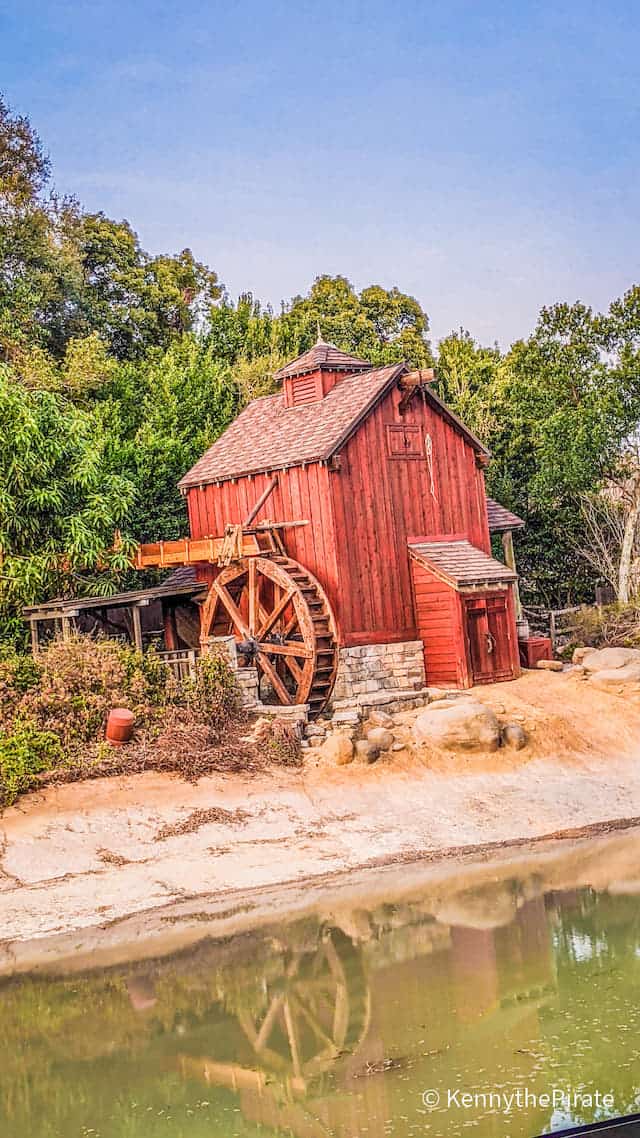 What is Tom Sawyer Island? Guests are invited to "wander dusty roads lined with tall trees, explore whirling mills and amble across creaky suspension bridges. Navigate narrow passages amid secret mined caves and uncover a frontier fort."
"Along the way, follow in the pioneering footsteps of early settlers, during an era when Mark Twain and Tom Sawyer reflected a new nation coming into its own."
This is a self-guided tour that allows Guests to step into the pages of the classic tales of Tom Sawyer. This is an often overlooked secret treasure that many Disney fans have not enjoyed.
Designed by Walt Disney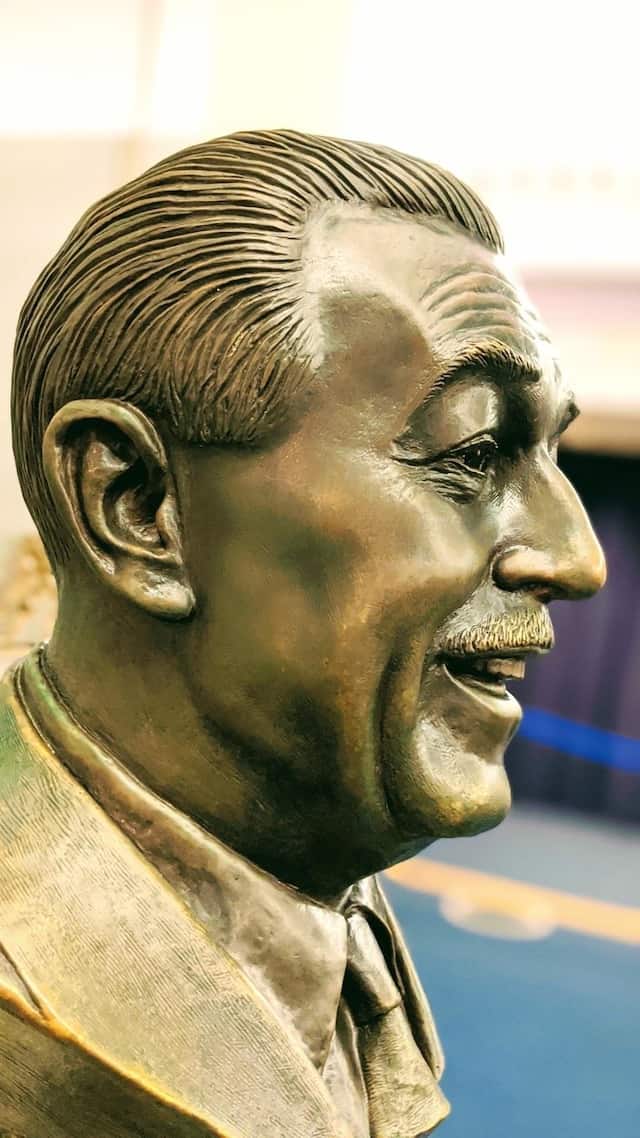 As many Disney fans know, Walt Disney was greatly impacted by the six years he lived in Marceline, Missouri. Main Street is a beautiful representation of Walt Disney's idyllic memory of this hometown. When plans were made for Disneyland, a small island was located in the center of the large river.
Many ideas were suggested for this space, but Walt Disney suggested this be for Tom Sawyer island. This would couple his love for Missouri and bring his favorite childhood stories to life.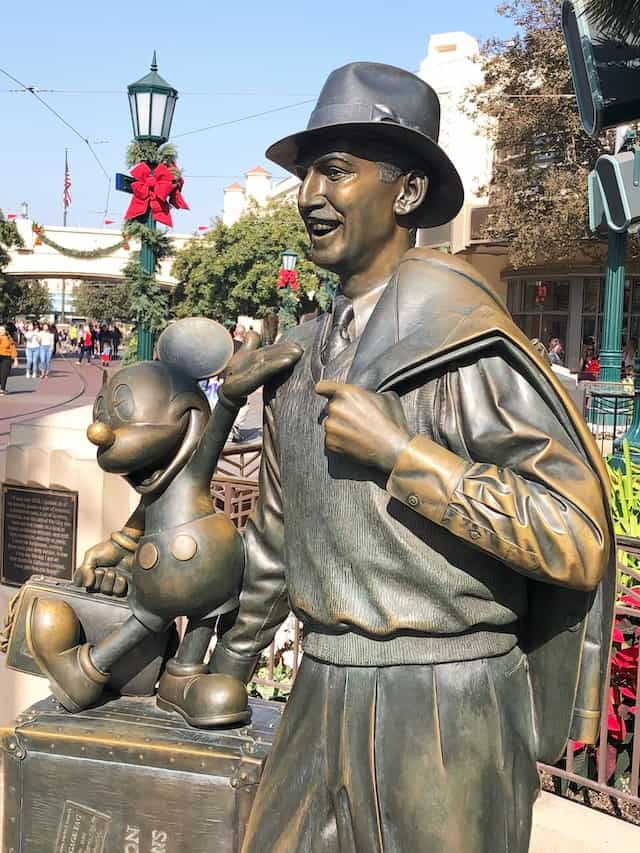 Apparently, Walt had a vision for this space like none other. One Imagineer, Marvin Davis, attempted to create a concept design for this island. Unfortunately, Walt was less than impressed. He took the plans home for one weekend and returned with them completed.
Walt shared, "I put in all the things I wanted to do as a kid—and couldn't." Disney Guests can visit Tom Sawyer Island at Disneyland in California, Walt Disney World in Florida, and Tokyo Disneyland.
Walt Disney was the true visionary for Tom Sawyer Island. He shared, "I put in all the things I wanted to do as a kid-and couldn't."
Our First Adventure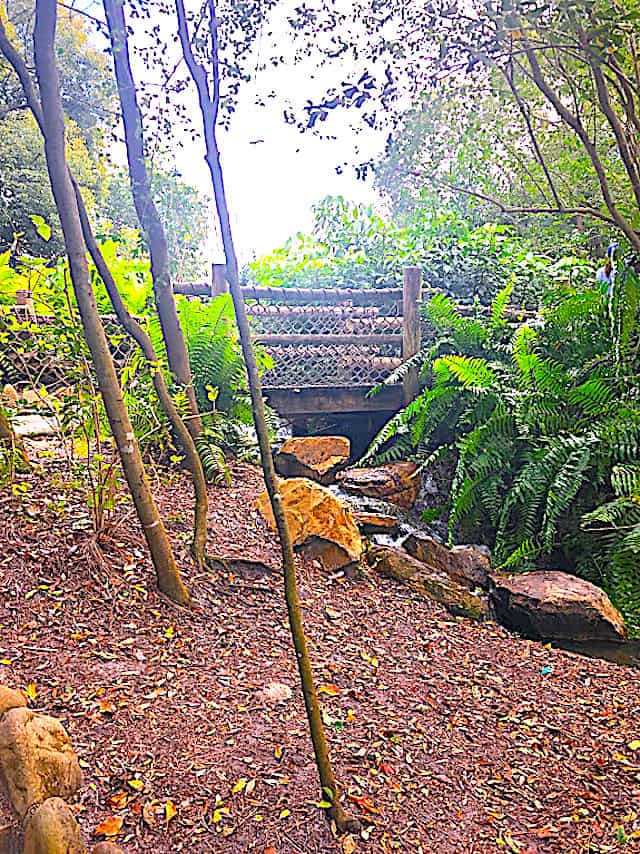 My girls and I visited Magic Kingdom in February 2020 after the Princess 1/2 marathon. It was quite a busy day in the Magic Kingdom when we visited. Oh the good ole days when FastPasses were enjoyed and crowded parade routes were the norm.
On this day, I wanted my girls to be able to experience a new adventure. With all the trips that I have enjoyed to the Magic Kingdom, I had never ventured to Tom Sawyer Island.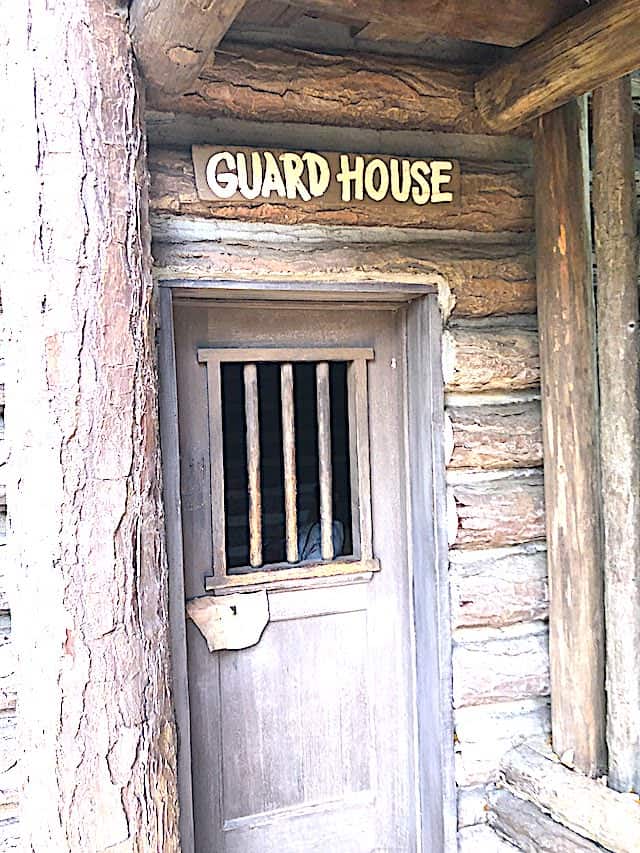 In preparation for our Disney trip, my girls and I enjoyed reading Mark Twain's book "The Adventures of Tom Sawyer." This was such a fun way to pique their curiosity for our new adventure.
Kenny the Pirate also suggests to watch the film "Tom and Huck" before visiting. Unfortunately, we ran out of time to enjoy this film before our trip. Once we returned home, my girls loved watching the movie. They loved seeing the adventures of Tom Sawyer Island on film.
Transportation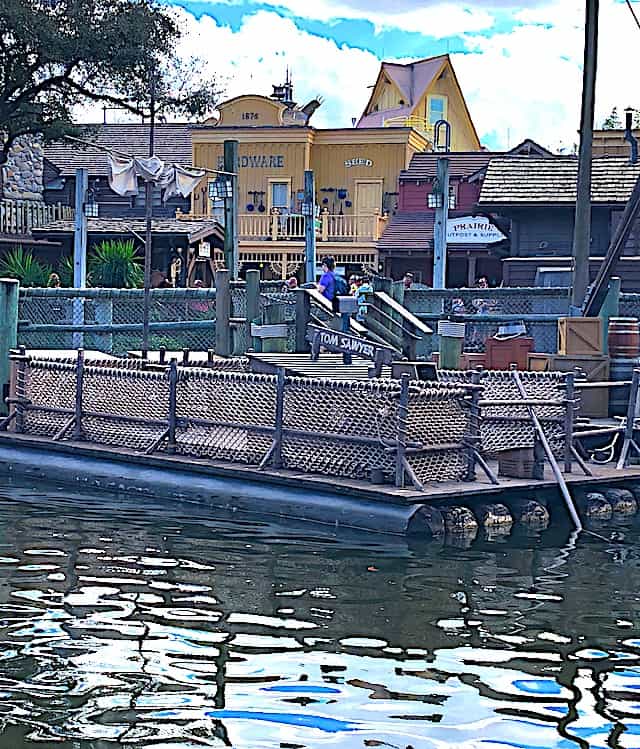 To reach Tom Sawyer Island, we walked to Tom Sawyer Landing. This is located near Big Thunder Railroad in Frontierland. Our adventure awaited as we boarded a log raft. The three river rafts are named: "Tom Sawyer," "Injun Joe," and "Becky Thatcher."
On the day of our adventure, we waited for about 10 minutes. This included time for our raft to arrive, unload passengers, and load new passengers. The journey to the island from Tom Sawyer Landing was roughly 5 minutes.
The only way to journey to Tom Sawyer Island is by riding on the log rafts located at Tom Sawyer Landing near Big Thunder Railroad.
My girls thought that the raft ride alone was as much fun as many of the other attractions found in Magic Kingdom. We traveled a short distance across the Rivers of America to reach Tom Sawyer Island.
Map Out Your Adventure
This is a self-guided tour that Guests may enjoy at their leisure. Be sure to check out the many maps that are available around the island. Paths and trails wander all throughout the island that are just waiting to be explored.
The many trails, underground tunnels, and one way caves do not lend themselves to developing a clear touring plan. You could visit this island on different occasions and have a much different experience each time.
Fort Langhorn
One of our favorite parts of our time at Tom Sawer Island was Fort Langhorn. This fort was named in honor of Mark Twain's real name Samuel Langhorn Clemens.
In this rustic hideaway we were able to discover hidden treasures. My girls enjoyed peering into the many different doors and windows to discover soldiers throughout the fort.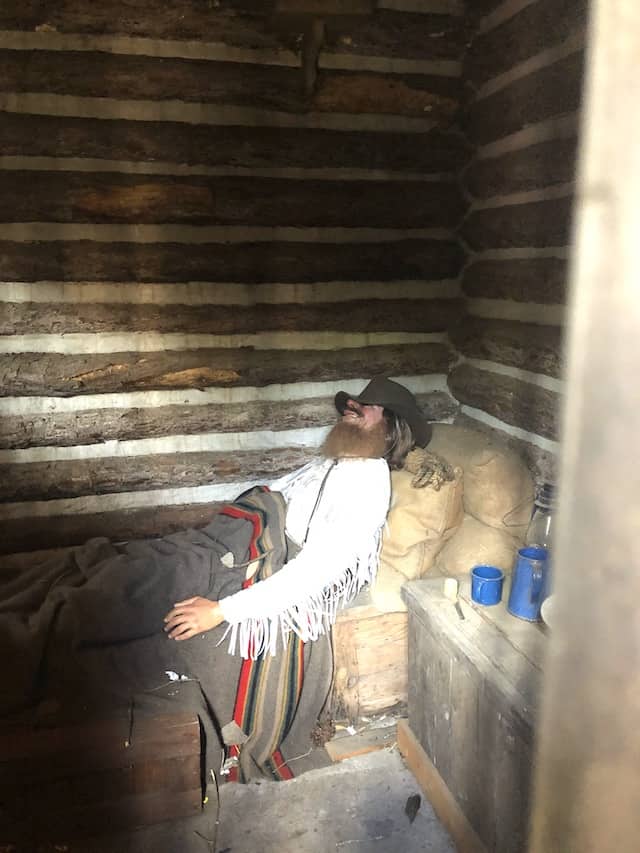 They scampered to all four corners of the fort and they even tried out the air rifles and cannons. These were located on top of each tower and when trigged they made a gun firing sound. I couldn't believe how long they enjoyed staying in this fort.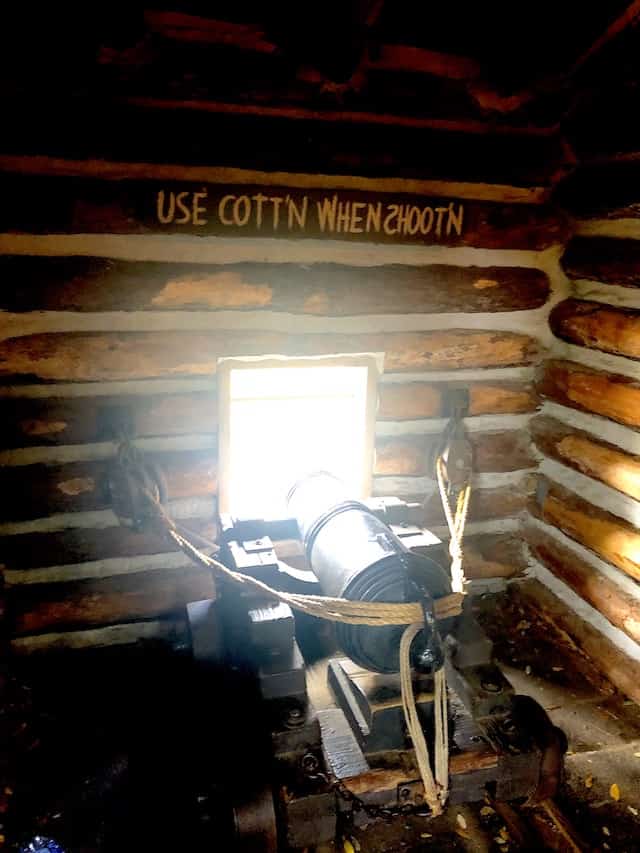 Guests can even find a secret tunnel located under Fort Langhorn that will help lead Guests out of the Fort.
More to Enjoy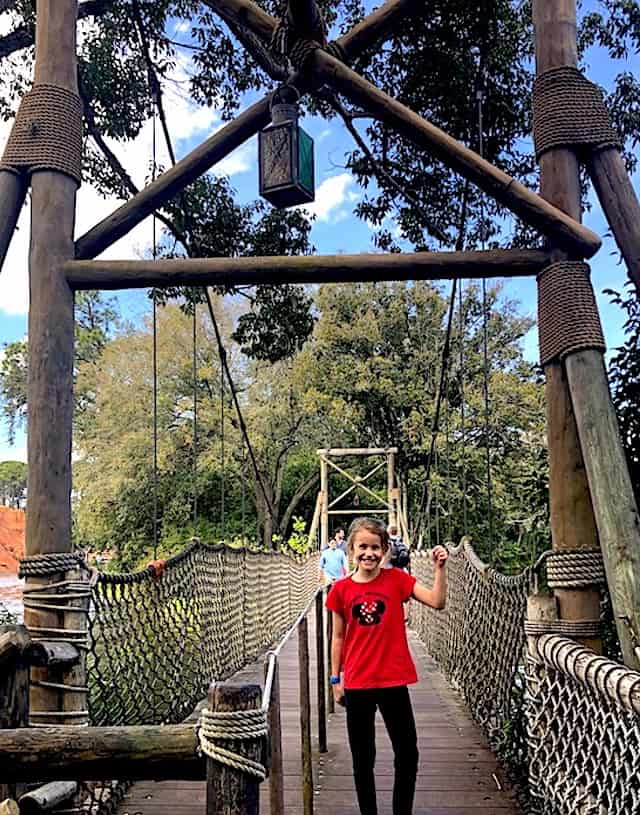 Be sure to check out the Barrel Bridge that are supported by floating barrels. The creaky suspension bridge (aka Superstition Bridge) was my oldest daughter's favorite adventure.
My youngest daughter loved the Old Scratch's Mystery Mine. This is a great mine filled with illusions like none other. As you walk in the cave a visual trick made us feel like we were being pulled to the left.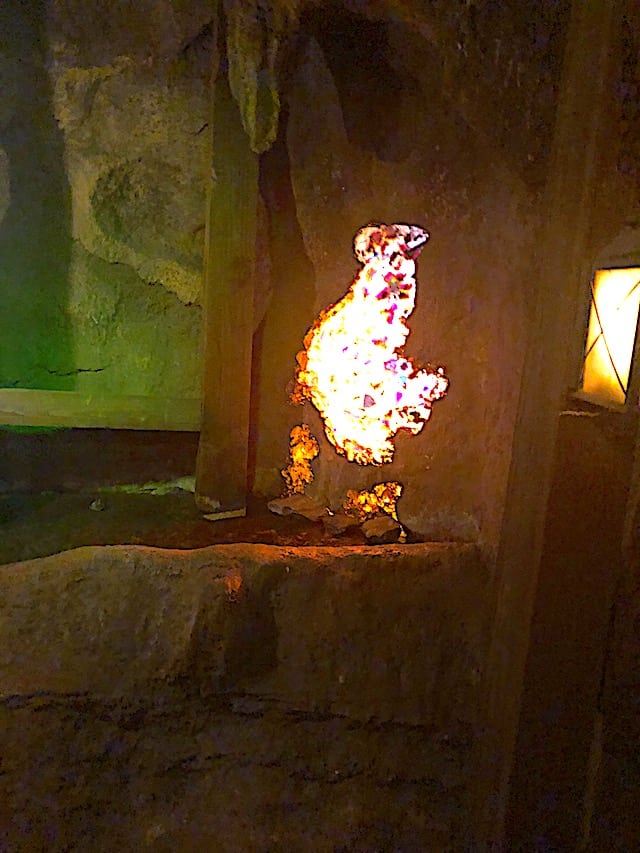 As we traveled through the mine we found a trickle of water that seemed to run uphill into a barrel. A small indoor waterfall turns into a river that runs upstream. This leads to a glowing jewels. The illusions of this mine truly make this a "can't miss" experience.
Tom Sawyer Island at Disneyland has an added layer of fun. Guests may collect paintbrushes found hidden throughout the Island. Unfortunately, Tom Sawyer Island in the Magic Kingdom does not have this same tradition.
Schedule Ample Time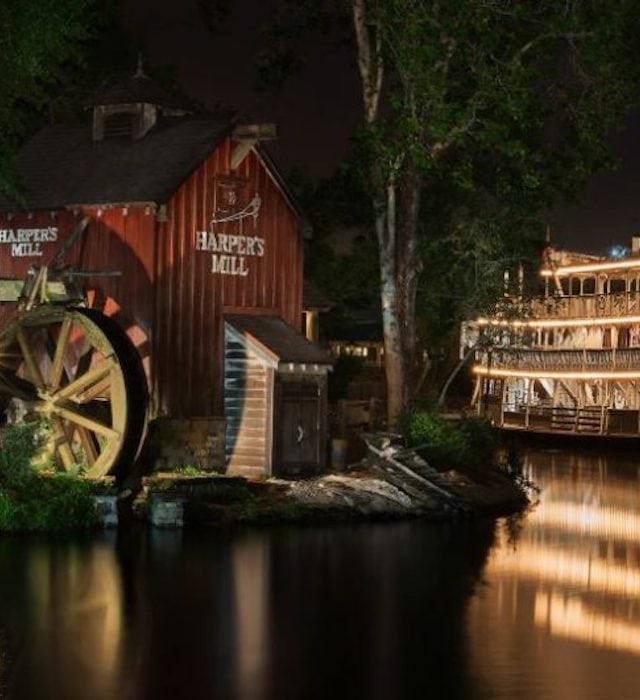 Tom Sawyer Island allows Guests to feel as though they are transported to another place in time. It is best to enjoy this area if you have ample time in your schedule.
To fully enjoy the island, it is best to plan 20-30 minutes to enjoy it all. You will also want to factor in at least 10-15 minutes transportation both ways. I would recommend that you schedule at least one hour to fully enjoy this island without feeling rushed.
Touring Tips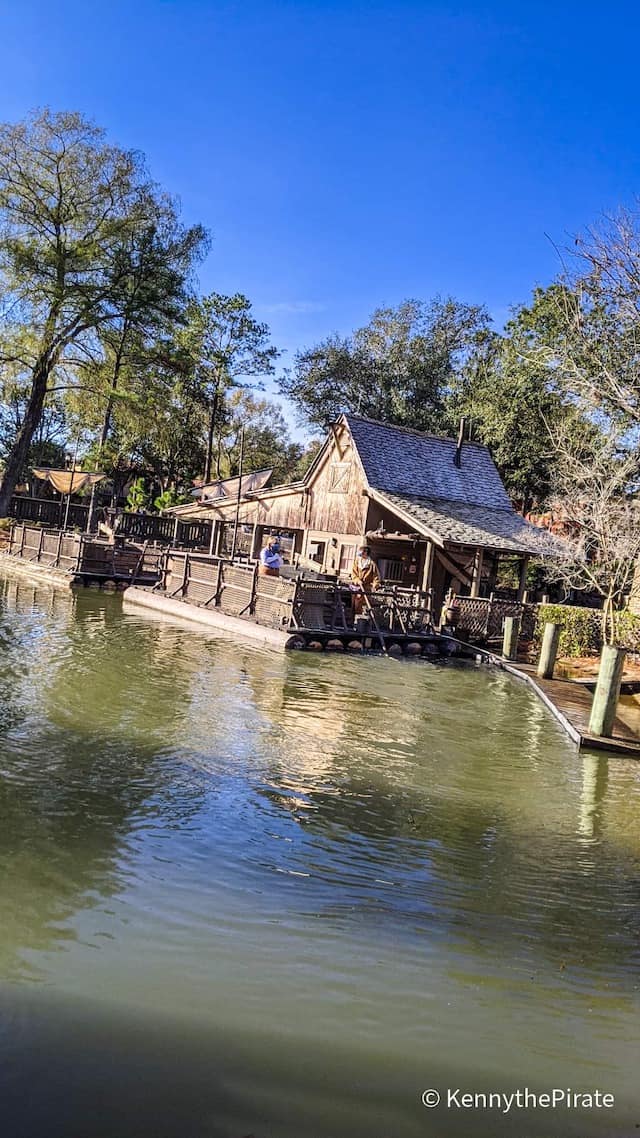 Rafts typically begin transporting Guests to Tom Sawyer Island around 10am. This attraction is best enjoyed anytime before dusk. I think this is a great location to visit when younger members of your touring party need a break from the lines and need to blow off some steam.
The log rafts used to transport Guests are both wheelchair and ECV accessible. Some areas of Tom Sawyer Island will be be easily accessible with a wheelchair or ECV.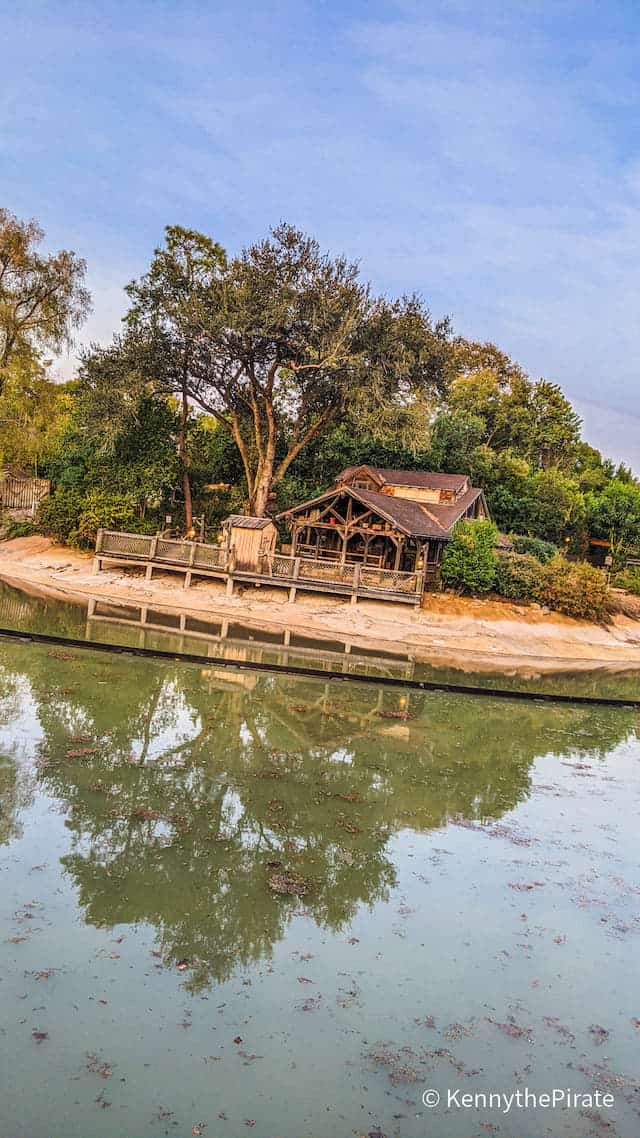 Kenny the Pirate shares on Character Locator, "Larger people may find climbing the rifle roosts in Fort Langhorn and the caves daunting."
Those with cognitive disabilities may also want to note that the following may be encountered at this attraction:
Scents/Smells
Loud Noises
Periods of Darkness in caves
Bumps
Log raft journey to the island and back is over water, but Guests usually don't get wet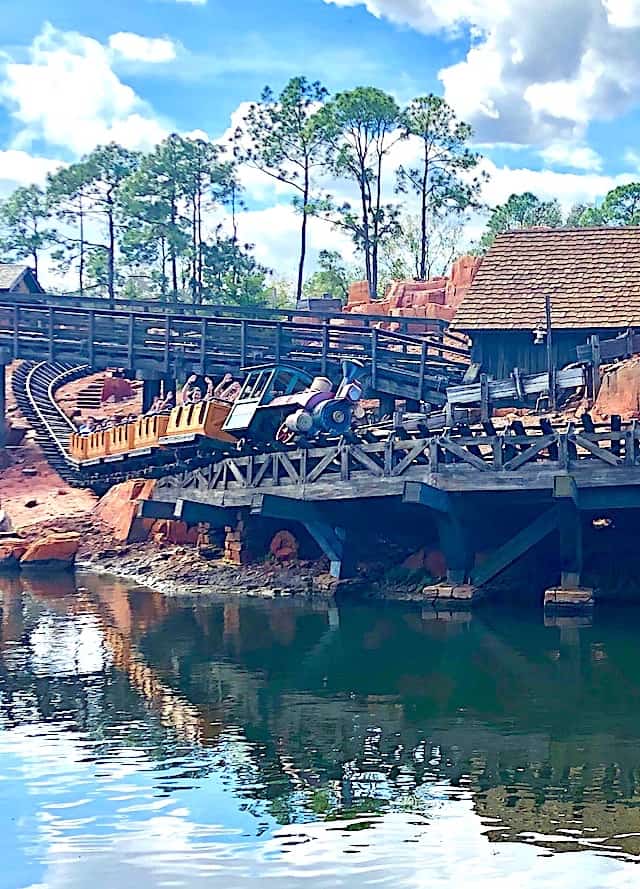 Restrooms are located at the raft landing and also inside Fort Langhorn. My daughters were very curious to discover what bathrooms looked like in a fort. I think they were a bit disappointed that they were more "modern" than they had imagined.
Aunt Polly's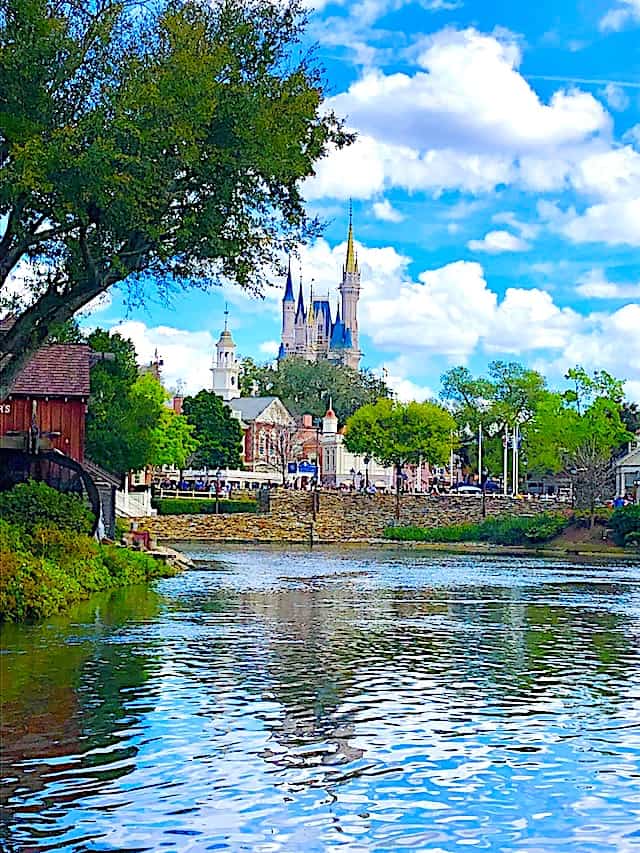 Many Disney Guests, myself included, have never heard of Aunt Polly's quick service dining. This is located down by the water, facing the Liberty Square Riverboat dock on Tom Sawyer Island.
Has adventuring caused a bit of rumbly in your tumbly? Guests can enjoy great comfort foods such as Becky's Buttery Biscuit Barbecued Pork Sliders, Soft Pretzel Sticks, Peanut Butter with Raspberry Sandwich, or a Mississippi Mud Pie Brownie.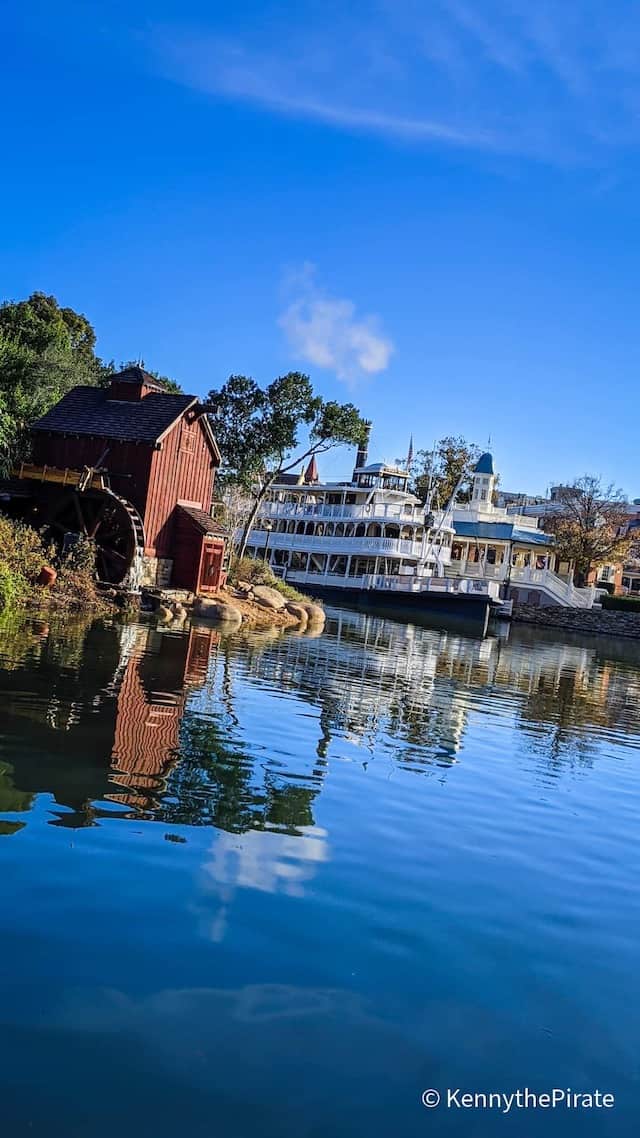 Want to cool down with a cool treat? Guests can enjoy a cool Barq's Root Beer Float. Check out these great slushies including: Odwalla Lemonade Slushy, Sweet Tea Slushy, or a Odwalla Lemonade and Sweet Tea Slushy.
This dining location is only opened seasonally and hours are very unpredictable. During our visit this stand was closed. We hope to enjoy this on our next trip. This would be such a fun way to enjoy the Island just a bit longer.
Our Review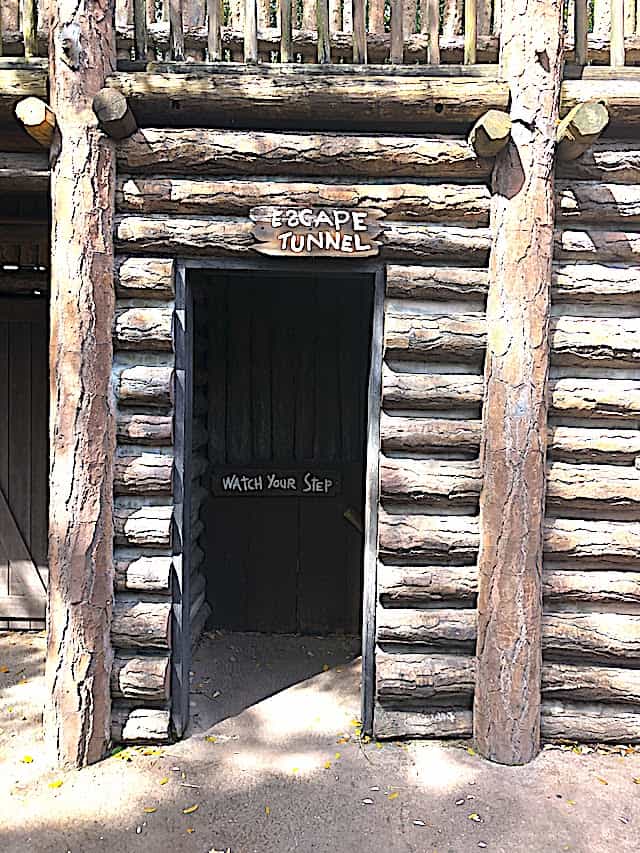 We absolutely loved our time on Tom Sawyer Island. It was one of our family's favorite memories from our trip to the Magic Kingdom. This will definitely be included in our future touring plans.
We love enjoying the hidden treasures found throughout the Disney Parks. Check out the 5 Hidden Secrets of Magic Kingdom HERE. Prior to the COVID-19 Park closures, Guests could also enjoy the Kiss Goodnight.
Have you visited Tom Sawyer Island in the past? What was your favorite part? Will you be adding this great location to your future touring plans? Share your thoughts with us on our Facebook Page.
Are you planning a vacation? Reach out to our trusted travel agency sponsor Authorized Disney Vacation Planner
Mouse Class Travel
!