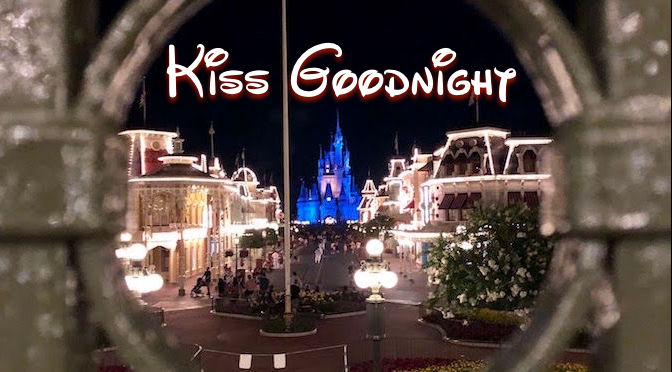 What is the "Kiss Goodnight?"  If you are an avid Disney park goer than you may have enjoyed this park closing jewel.  At the end of the day at the Magic Kingdom, Disney does not announce that the park is closing, but in true Disney fashion, they provide a memorable experience to let us know that today's park time has come to a close. 
At the time of park closing, if you are standing on Main Street, you will see Cinderella Castle turn dark and slowly begin to twinkle as the music of "When You Wish Upon A Star" begins to play.  As the music begins to climax the following narration begins:
"Ladies and Gentlemen, boys and girls, on behalf of everyone here at the Magic Kingdom, we thank you for joining us today for a magic gathering of family, friends, fun, and fantasy.  We hope your magical journey with us has created wonderful memories that will last a lifetime.  Walt Disney once said that the Magic Kingdom is a world of imagination, hopes, and dreams.  In this timeless land of enchantment, magic, and make-believe are reborn, and fairy tales come true.   The Magic Kingdom is a place for the young and the young at heart.  A special place where when you wish upon a star, your dreams can come true.  Until we see you again, have a safe trip home.  Thank you and goodnight."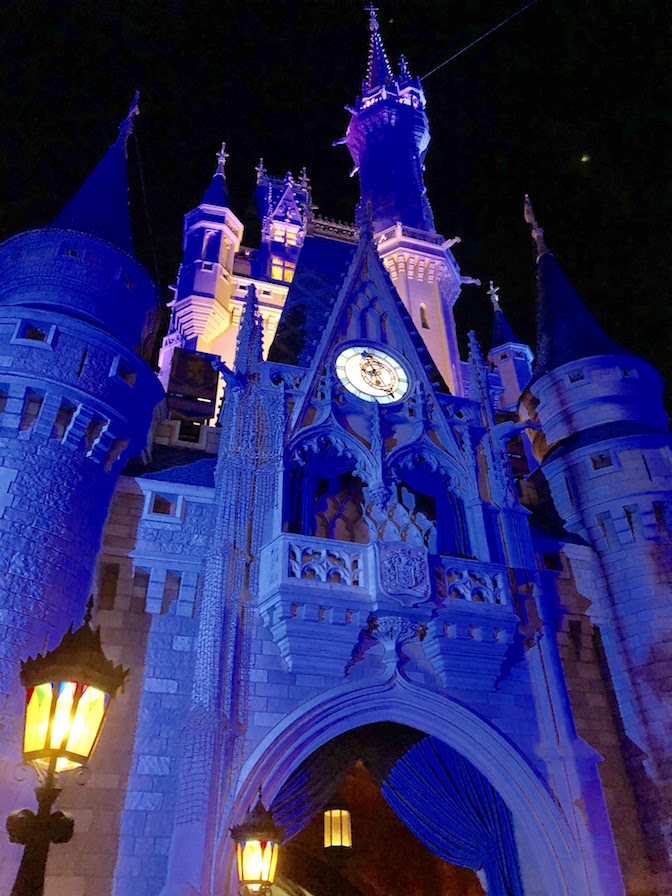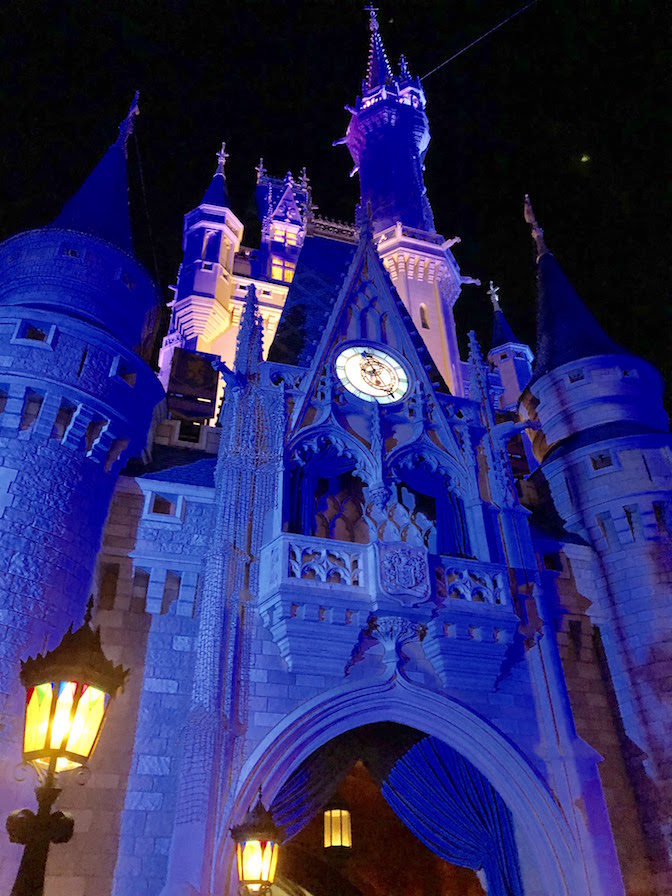 The Magic Kingdom is the only park that includes this magical ending, and it truly is worth the wait to enjoy.  This closing will replay roughly every 30 minutes as people gradually make their way down Main Street.
The only exception to this is after a special ticketed event.  I learned this after I was milling around after a Mickey's Very Merry Christmas Party.  I was hoping to witness this magical moment, only to discover that the Kiss Goodnight does not play during these nights.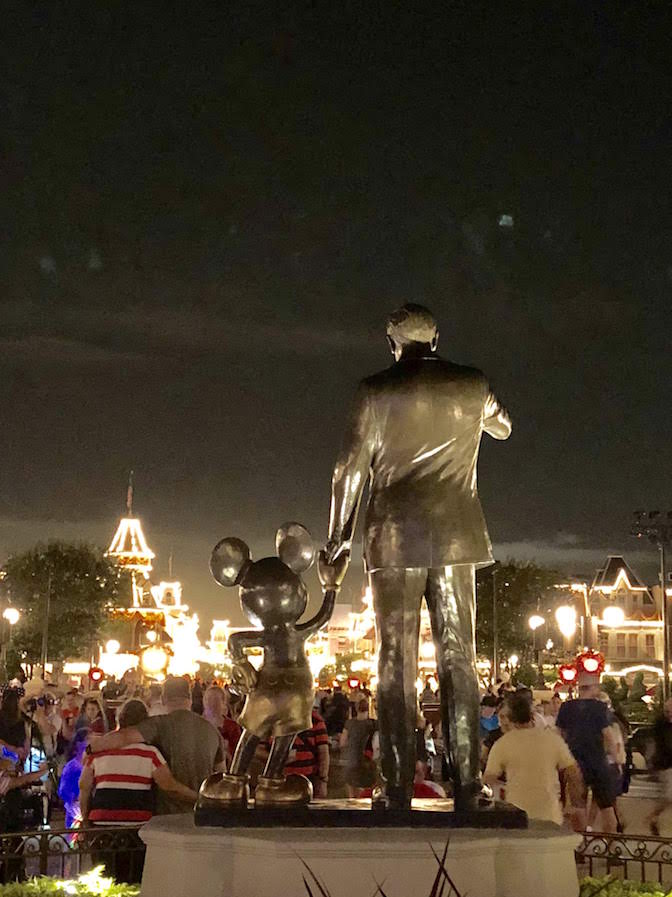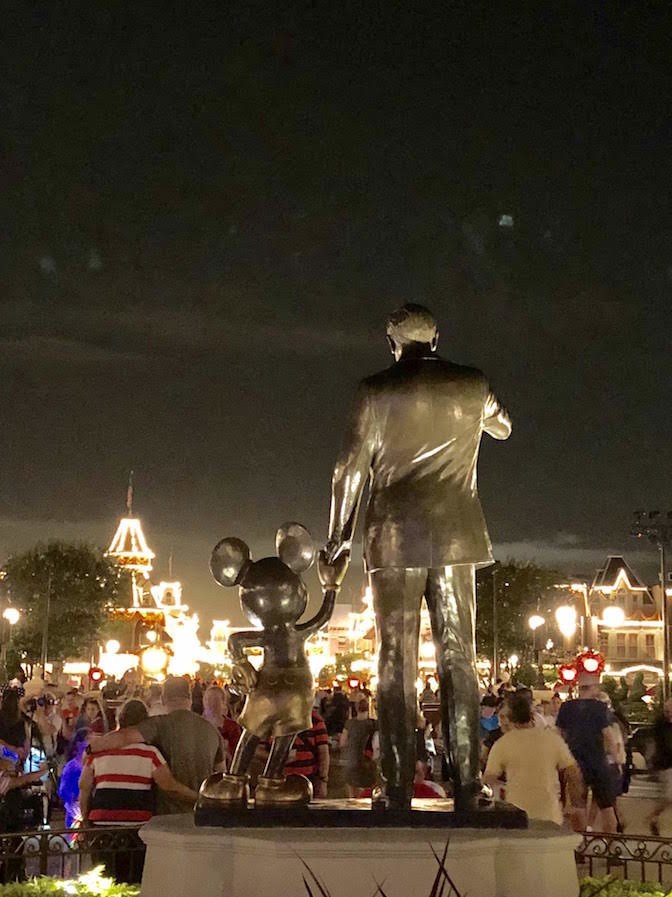 I admit that during park hours, I am running around and enjoying all of the magical offerings of the day.  Walking down Main St. at the end of the night is truly a magical experience.  It feels as though time stands still as you stare up at the Partner Statue and take in the beauty of Cinderella Castle.  The Kiss Goodnight gives you one last opportunity to believe that dreams really do come true.
Before exiting the park,  I climb the stairs of the Walt Disney Railroad Station and take one last look down Main Street.  This time at the end of the day is such a wonderful way to bring your magical day to a close.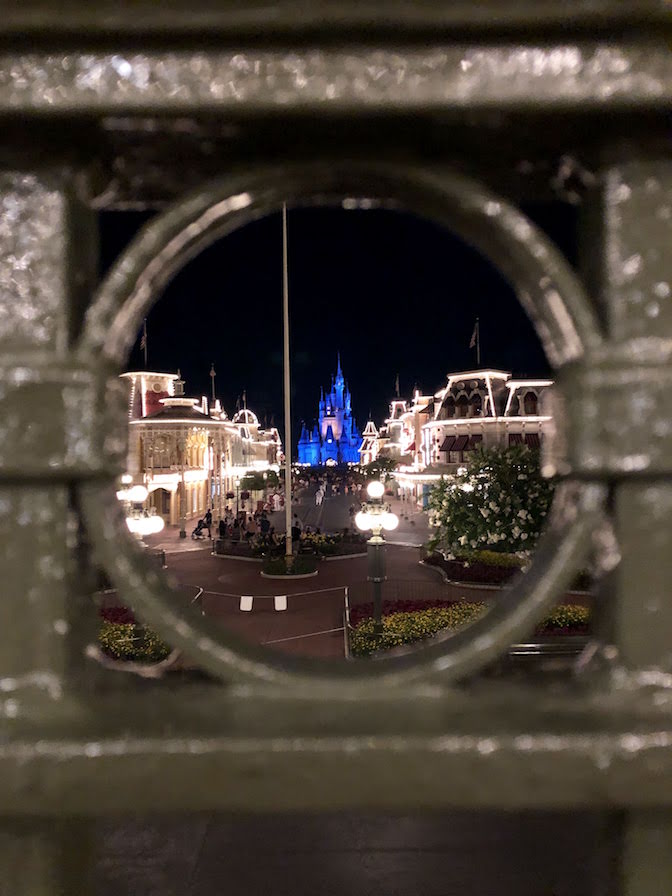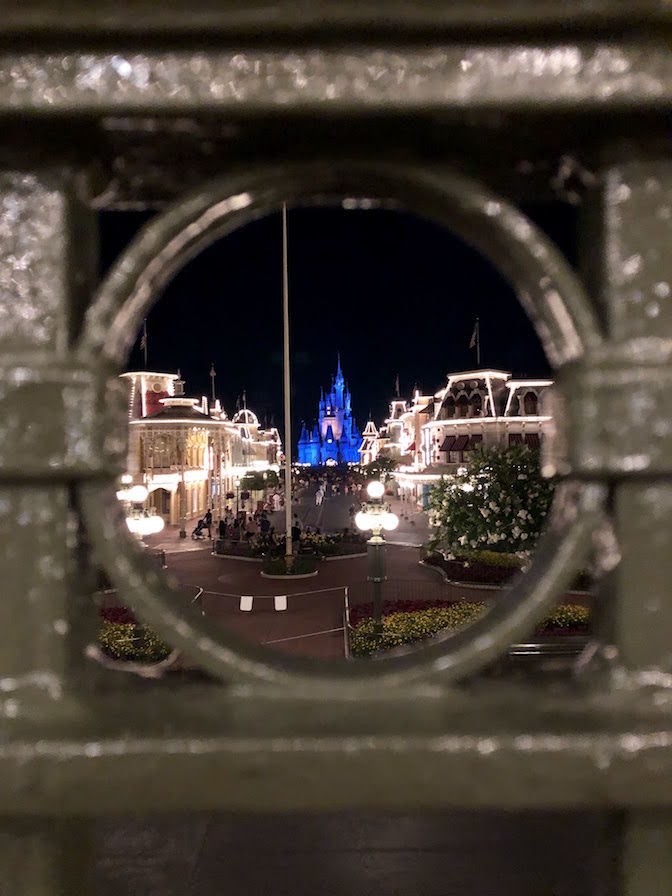 Will you be planning to enjoy the "Kiss Goodnight" on your next trip to Magic Kingdom?
Donna Farmer
"The Magic Kingdom is a world of imagination, hopes, and dreams.  In this timeless land of enchantment, magic, and make-believe are reborn, and fairy tales come true." ~ Walt Disney~