Do you have Animal Kingdom on your itinerary? Here are some sweet treats you should consider indulging in.
Animal Kingdom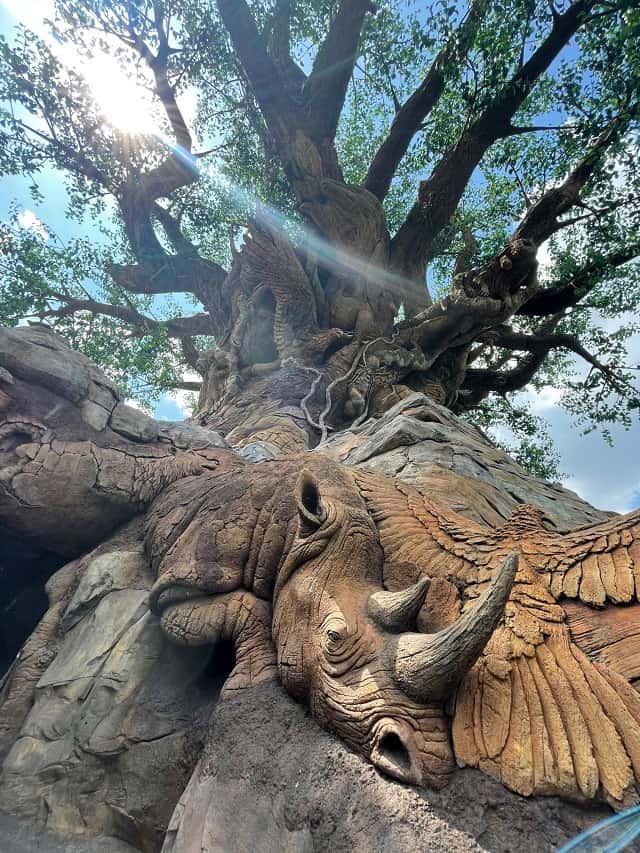 Disney's Animal Kingdom holds many treasures. Among them are one of Walt Disney World's most popular rides, a myriad of gorgeous animals, and some of the resort's most delicious dining options.
The park is well stocked on savory offerings like the bowls at Satu'li Canteen, and the Ahi Tuna Nachos at Yak and Yeti. However, the desserts are not something that should be overlooked. Here is a rundown of 5 favorites (and an honorable mention).
Honorable Mention: Dole Whip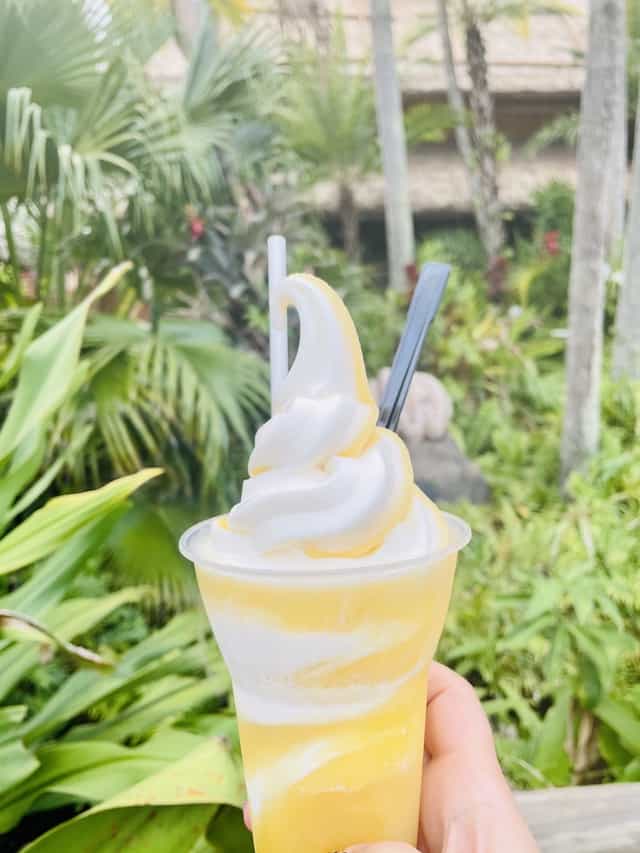 It is no secret that I (Katie P) adore DOLE Whip. I do feel it is a bit of a cop out to include it on a top 5 list when it is not unique to Animal Kingdom like the other contenders.
However, I did want to point out that if you are craving frozen pineapple goodness, Animal Kingdom's Tamu Tamu, which is at the Front of Africa near Tusker House, has got you covered. For a full list of everywhere you can find DOLE Whip, click here.
5. Yak and Yeti Fried Cream Cheese Wontons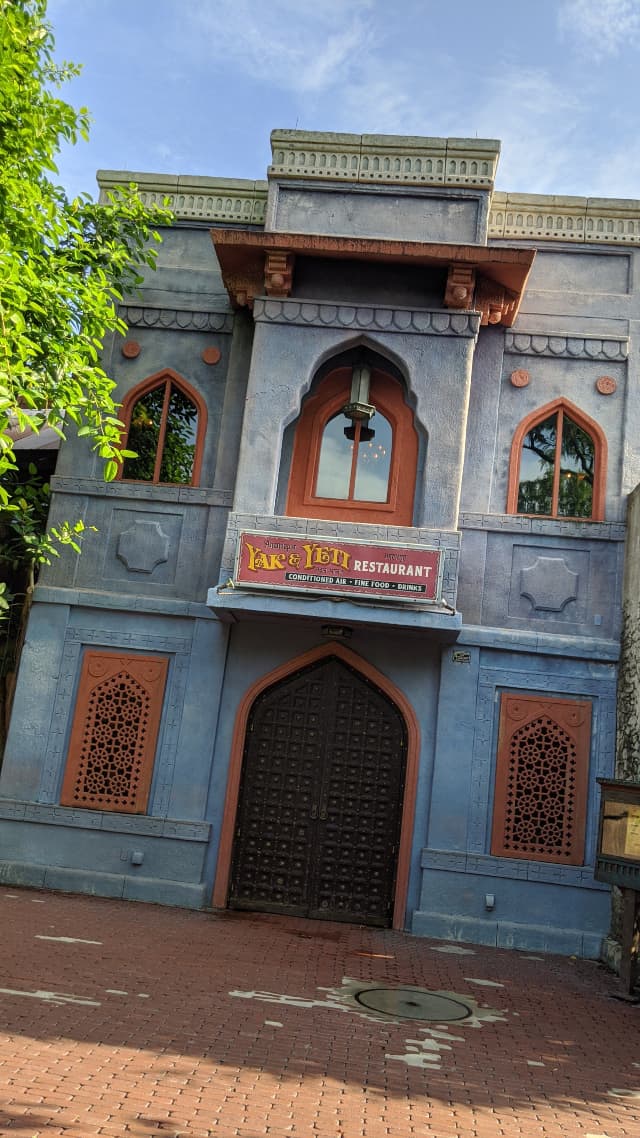 Yak and Yeti has several popular entrees. But, did you know it also has one of Walt Disney World's most uniquely delicious desserts?
The Fried Wontons are a sweet twist on a food that is normally savory. They are stuffed with cream cheese and then fried and served on skewers.
Pineapple and strawberries accompany them on the plate, and they are drizzled with a delicious sauce. The final touch is a side of vanilla ice cream.
Now, by the end of this review, you will probably be able to tell that I am a fan of 2 things when it comes to dessert: cream cheese and pineapple. This treat combines both! One nice thing is that they are not overly sweet the way many cream cheese pineapple concoctions can be.
If you are heading to Yak and Yeti, save room for dessert. The wontons are plentiful enough to share, so you might want to make sure someone else in your travel party saves a little room, too!
4. Blueberry Cream Cheese Mousse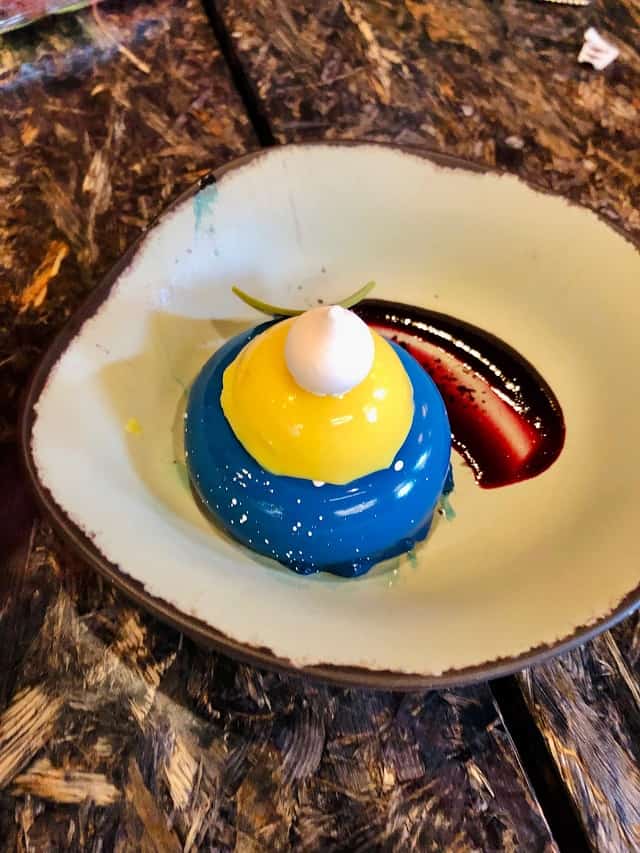 I have no adequate words to describe this dessert other than sweet, creamy, bright, and delicious. It's like a light fluffy cheesecake infused with fruits, and it is one of my favorite treats.
The various layers are uniquely delectable both in isolation and in combination with one another. It makes each bite fun to eat!
You can find this little beauty (or should I say "blue"ty) at Satu'li Canteen over in Pandora. This probably makes a lot of sense since it is Navi blue.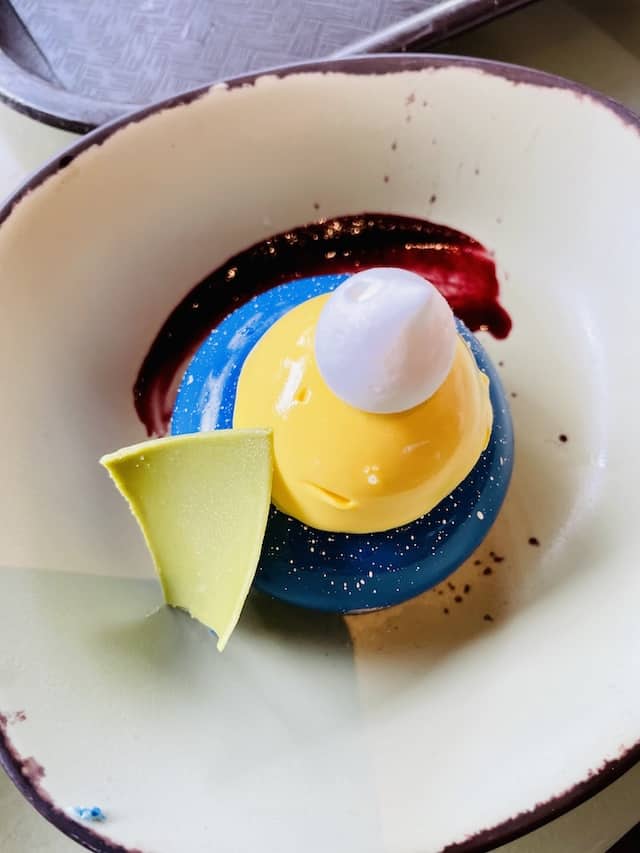 I usually avoid foods that are so heavy on the artificial coloring, but I make exception for 2 Disney treats. This is one, and the other is Violet Lemonade at Taste of Epcot's International Flower & Garden Festival.
If you find yourself craving lunch in Pandora after you finish your cheeseburger pods and protein bowls, you might just want to treat yourself! I is big enough to share but small enough not to feel too guilty if you end up eating the whole thing, so it will work out regardless whether anyone else in your travel party saves room for dessert.
3. Chocolate Twist
The last time I was in Animal Kingdom, I decided to take a break from the pineapples and cream cheese to try something new. The lucky winner was the Chocolate Twist!
I had never noticed this delicacy on previous visits to Tamu Tamu. I typically end up indulging in a Dole Whip when I stop by. However, there was something tempting about this chocolate pastry.
Tamu Tamu's menu tends to change periodically, but this is one snack I hope stays put! If you have ever had a Cheshire Cat Tail, this is a similar chocolate and vanilla version, but in my opinion the Chocolate Twist is much, much tastier. (Maybe I just had bad luck with my one and only Cheshire Cat Tail experience, but I didn't love it).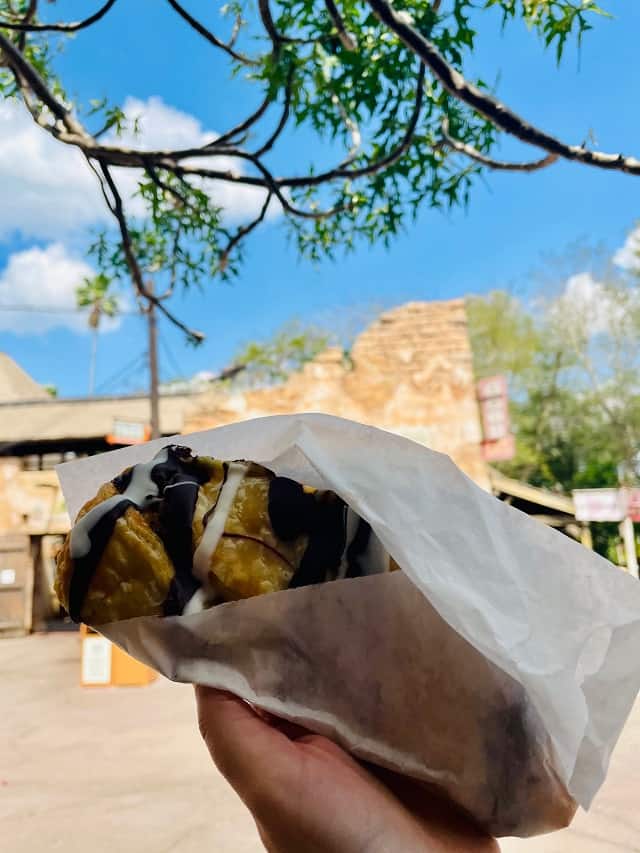 The Chocolate Twist is a different story. On the day I had it, the buttery, flakey pastry was fresh and warm.
The chocolate and vanilla drizzle was plentiful and provided just the right contrast to both the pastry and one another. Maybe I would feel differently if I got a twist that had been sitting around for a long time, but I loved every bite. This is one I will be trying again.
2. Pongu Lumpia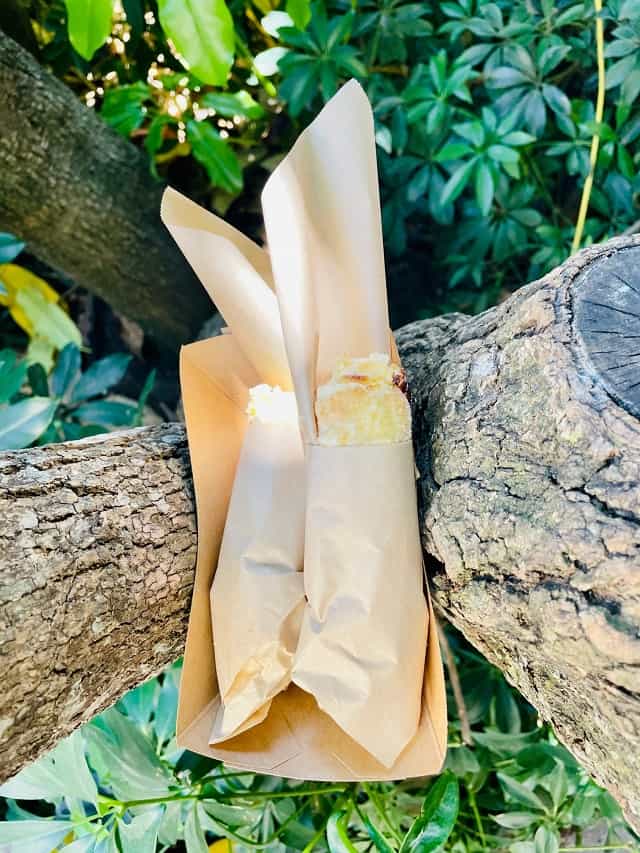 I know I said earlier that the Blueberry Cream Cheese Mousse is one of my favorite desserts. However, most of the time when I go to Satu'li I make the very difficult decision to skip it in favor of something even better: Pongu Lumpia.
Pongu Lumpia is located at Pongu Pongu in Pandora, just outside of the Flight of Passage gift shop and Satu'li Canteen. People tend to flock here for drinks, including the famous Night Blossom. But, to me, the real treat is in the dessert.
Pongu Lumpia is a pineapple cream cheese spring roll. They are usually served warm and melty. To me it tastes like the stuff dreams are made of. I find myself craving them randomly.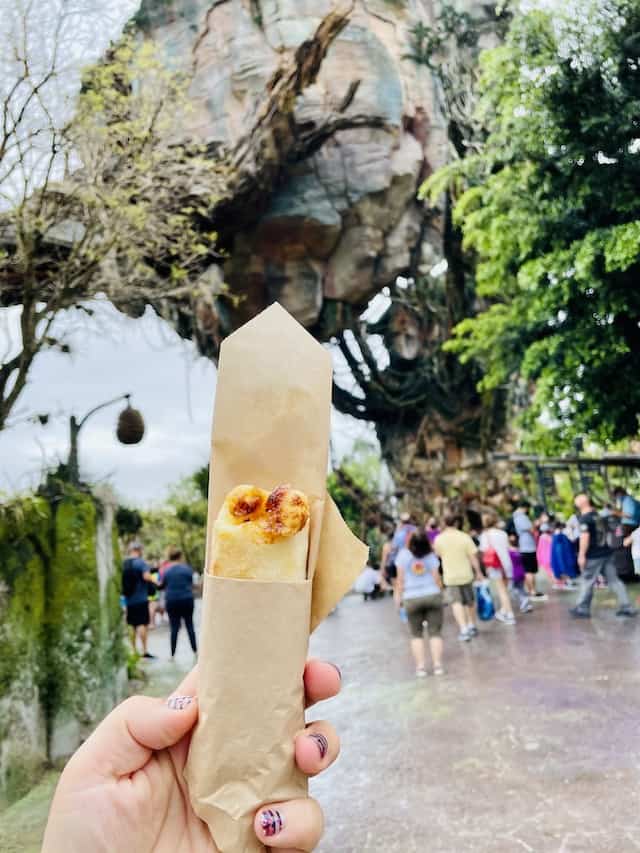 Some people find them too sweet. So if sugar is not your thing, these are not for you.
I will say I am they type of person who loves sugar but does not like "Disney cupcake level" sugar. Pongu Lumpia are less cloying than a Disney cupcake, but sweeter than…well most everything else in the parks. They are also pretty messy, so prepare accordingly if you try one. You will probably want to wash your hands afterwards.
1. Zebra Domes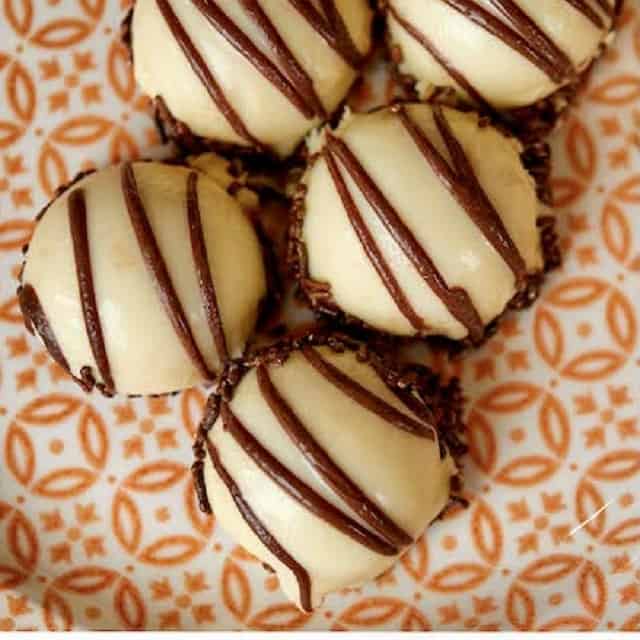 Perhaps one of the parks most quintessential treats is the Zebra Dome. While they are currently unavailable in the park, you can still find them.
The Mara over at Disney's Animal Kingdom Lodge sells them. For those unfamiliar with it, The Mara is Animal Kingdom Lodge's quick service restaurant.
A Zebra Dome is a chocolate mousse dessert. It is baked with Amarula Cream liquor, coated in white chocolate, and drizzled with chocolate zebra stripes. The whole thing has a unique decadence all its own.
If you want to take them to go to save for another day (which is what I typically do because there are too many irresistible sweets in Animal Kingdom), you will need to store them in the refrigerator in your room when you get to it. They stay good for several days. I can also attest from experience that they make a perfectly decent breakfast if you can stomach sweets before rope drop.
I was hoping to see these come to the park with the reopening of Tusker House. However, the mini desserts I have seen revealed, while cute, are definitely not the beloved striped treats.
Final Thoughts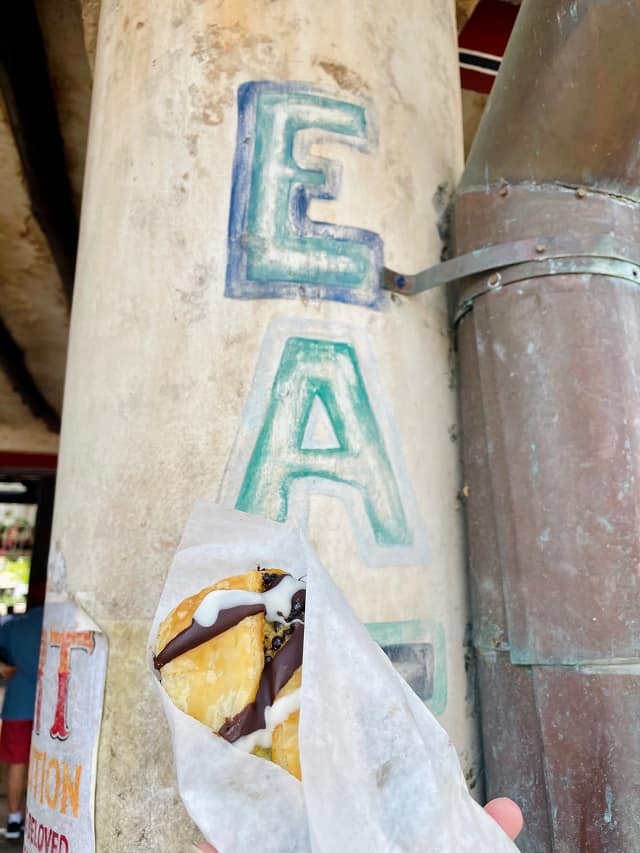 Whether you are in Asia, Africa, Pandora, or the resort hotels, Animal Kingdom has some amazing treats for you to indulge in. It's almost cruel for there to be so many good things because it makes picking just one very difficult.
Have you tried any of the Animal Kingdom desserts? Did I miss any of your favorites? Let us know in the comments on Kenny the Pirate's Facebook Page, or join our Crew on Facebook and continue the discussion!
Are you planning a vacation? Reach out to our trusted travel agency sponsor Authorized Disney Vacation Planner
Mouse Class Travel
!