Light crowds. Perfect Weather. Unlimited Budget. These are the components of a dream Disney vacation! We asked the Kenny the Pirate Crew on Facebook what items top their Disney bucket list and here's what they had to say.
Every Disney trip is magical. There is something special about standing on Main Street, U.S.A. and looking down at Cinderella Castle ahead. The sights and sounds of Disney add touches of hope, joy, and childlike amusement that simply cannot be replicated anywhere else.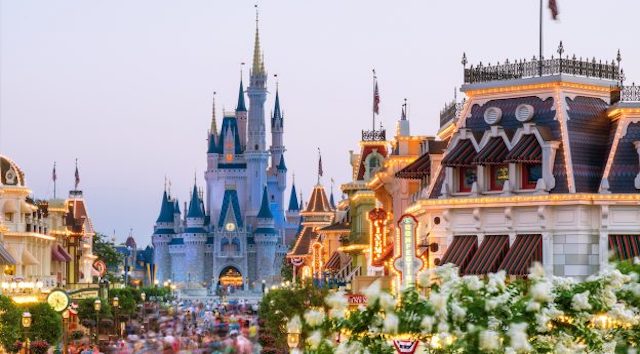 As Disney parks "superfans", many members of the Kenny the Pirate Facebook Crew have been to Disney World countless times. Many of us have experienced the Disney "staple experiences" such as the magic of the fireworks on an evening at the Magic Kingdom or eating a character meal with Mickey and friends at a favorite restaurant.
But even the biggest parks "superfans" have bucket list items they've yet to accomplish!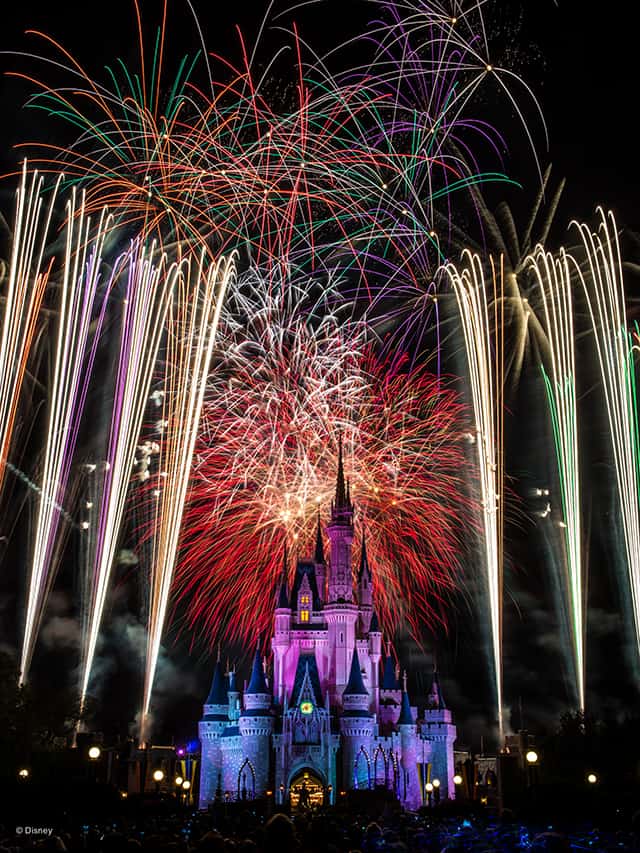 I asked the crew to list their top Disney Bucket List experiences, and they did not disappoint! From restaurants to resorts and everything in between, the crew definitely had some strong opinions about what their dream Disney parks experiences are.
Some list items were more attainable, like visiting Disneyland for the first time, while others would require a little bit of faith, trust, and pixie dust or even a little help from a fairy godmother (I'm looking at you, crew member who wished for the return of the Annual Pass system!)
Here's a look at the top five bucket list items for our Kenny the Pirate Facebook Crew!
5. International Parks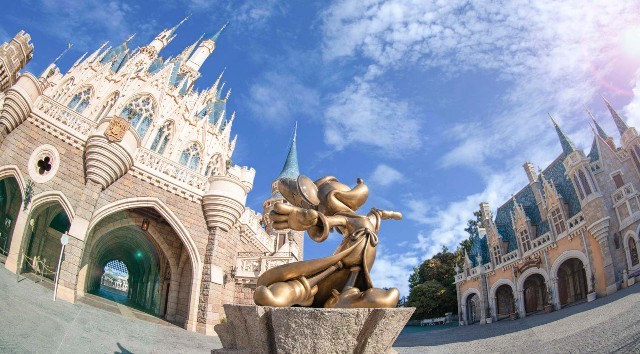 One of the frequently mentioned bucket list items was visiting every single Disney park in the world.
These parks include:
Disneyland
California Adventure
Magic Kingdom
EPCOT
Disney's Hollywood Studios
Disney's Animal Kingdom
Disneyland Paris
Walt Disney Studios Park
Hong Kong Disneyland
Shanghai Disneyland
Tokyo Disneyland
Tokyo Disney Sea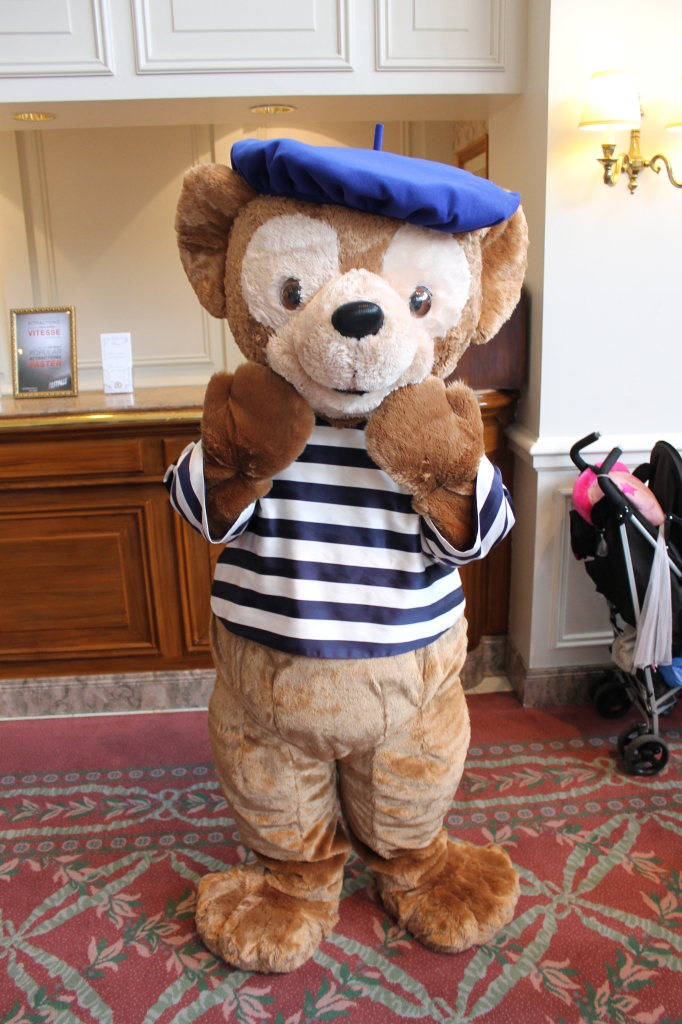 While many of the international parks have some similar rides and experiences to those we know stateside, there are truly some unique rides and experiences to each Disney park around the world that make visiting each worthwhile.
Personally, I'd love to visit Tokyo Disneyland and Tokyo Disney Sea. The attractions and theming look absolutely amazing. Plus, I would love to get my hands on some Duffy and Friends merchandise and character experiences!
4. Stay at Every Single Resort at Walt Disney World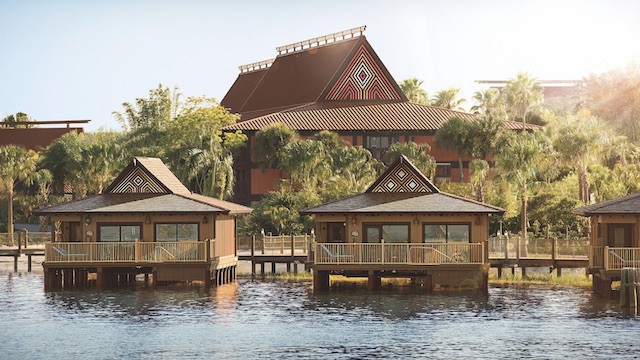 Another popular bucket list item for crew members was staying at every single resort at Walt Disney World. From value to deluxe, there are experiences for every family and for every price point. But, wouldn't it be awesome to plan enough trips (or capitalize on split stays!) to be able to stay at all of the resorts?
We've highlighted a lot of our favorites here on the blog and written several guides to help you decide which resort is best for your family, but my personal favorite is Old Key West resort.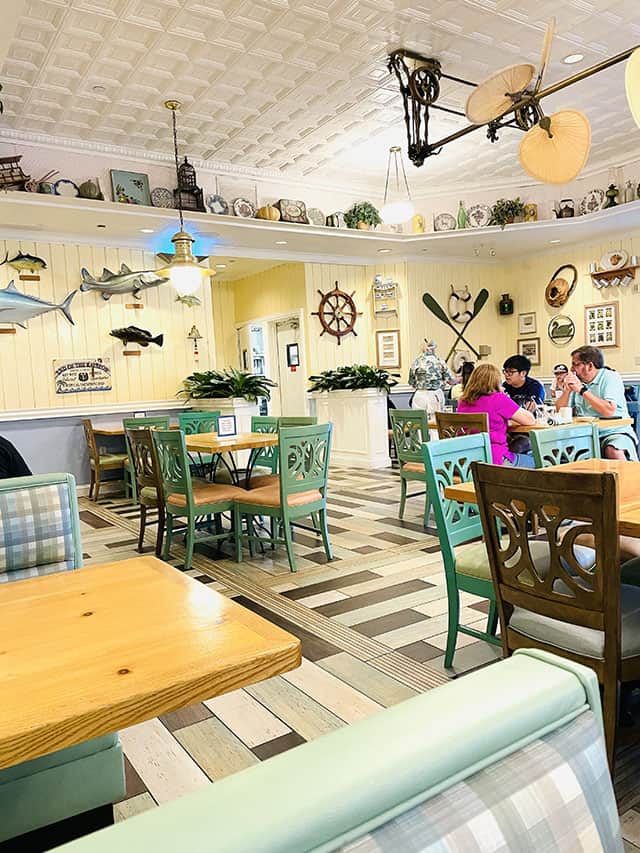 While I haven't had the opportunity to stay at my own bucket list resort (Polynesian Bungalow!), I had an amazing experience at Old Key West with my family back in 2019. The two bedroom villa was so spacious and the delicious food at Olivia's did not disappoint!
3. Club 33 Membership
Membership to an exclusive, invite-only club located at Disneyland and designed as a place for Walt Disney himself to entertain guests in the heart of The Happiest Place on Earth seems like the perfect item to be on a Disney parks superfan's bucket list.
While Disneyland in California hosts the original Club 33, there are locations all around the world, including four locations at Disney World in Orlando, one at Shanghai Disneyland, and one at Tokyo Disneyland. Unfortunately, club membership is not transferable to other locations.
Want to become a member? First, you must receive the coveted invitation. Then, get out your pocketbook! Membership fees at Disney World include a $33,000 initial membership fee and $15,000 in annual dues.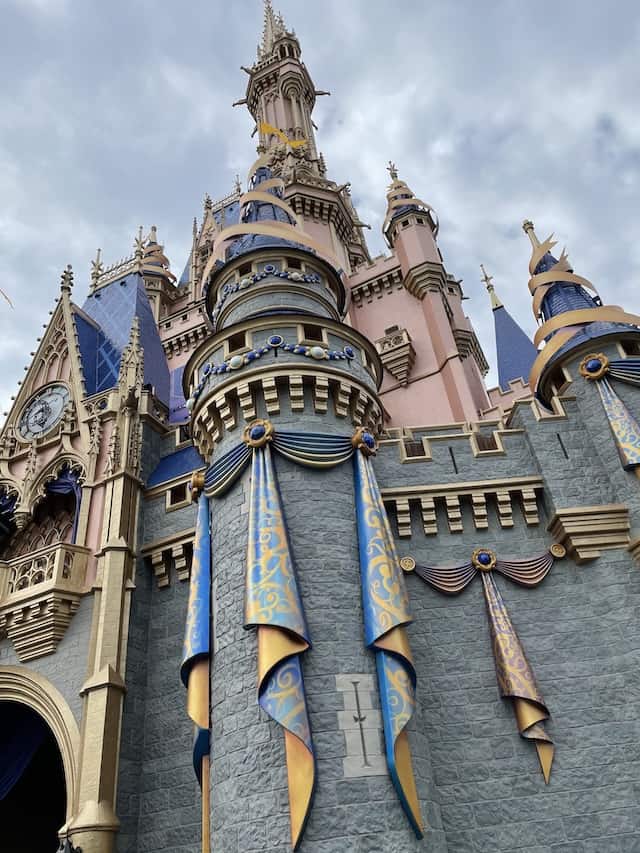 Members get a lot of special perks including a premier passport to the parks for the member, the member's spouse, and children as well as access to VIP tours, private concierge services, and access to members only lounges.
While I just don't see this ever being in the cards for me and my family (unless of course I somehow win the lottery!), I'd love to be able to just visit Club 33 as a guest someday.
2. Private VIP Tour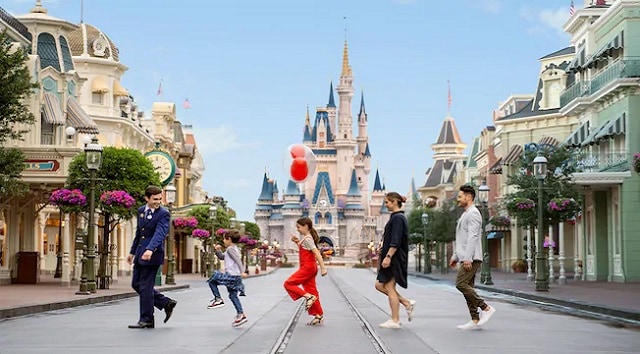 Create a group of your 10 closest family and friends and sign up for a private VIP tour! According to the Disney World website, a Private VIP includes:
Private vehicle transport from Walt Disney World accommodations
Pre-arrival planning
A flexible start time, picked by you
Visit to multiple theme parks in one or more days
The ability to enjoy your favorite attractions efficiently
Shared insight from your highly knowledgable VIP tour guide for the duration of your tour
A private VIP tour must be booked for a minimum of at least 7 continuous hours with a price tag of $425-$750 an hour, adding up to $2975-$5,250. Park admission is not included in this price, making this experience even more costly. However, if you have 10 guests and split the cost 10 ways, you are looking at a much more affordable experience.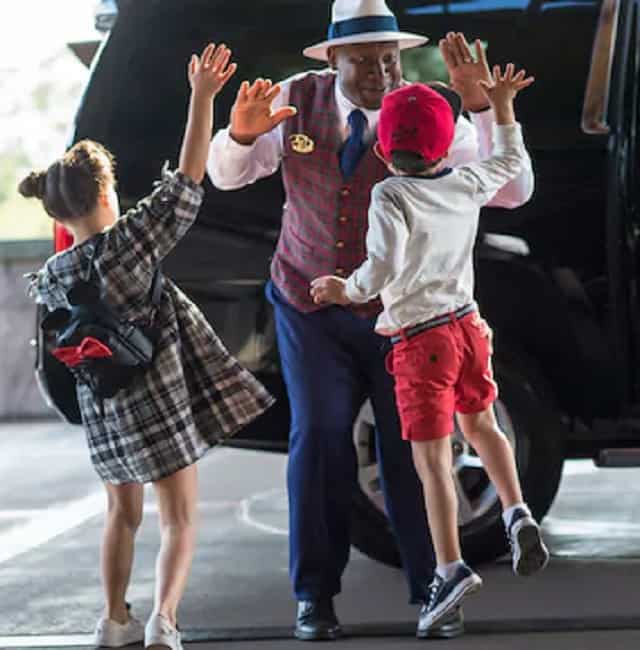 A private VIP tour includes Fastpass Access to all attractions (except for Rise of the Resistance in Star War's Galaxy's Edge- see how to get a boarding group here!), private transportation between parks including car seats if needed, and access to a highly knowledgable tour guide for the duration of your tour.
This seems like a costly but truly amazing experience! I am hopeful that I can talk my extended family into this experience for next summer!
1. A Night in Cinderella Castle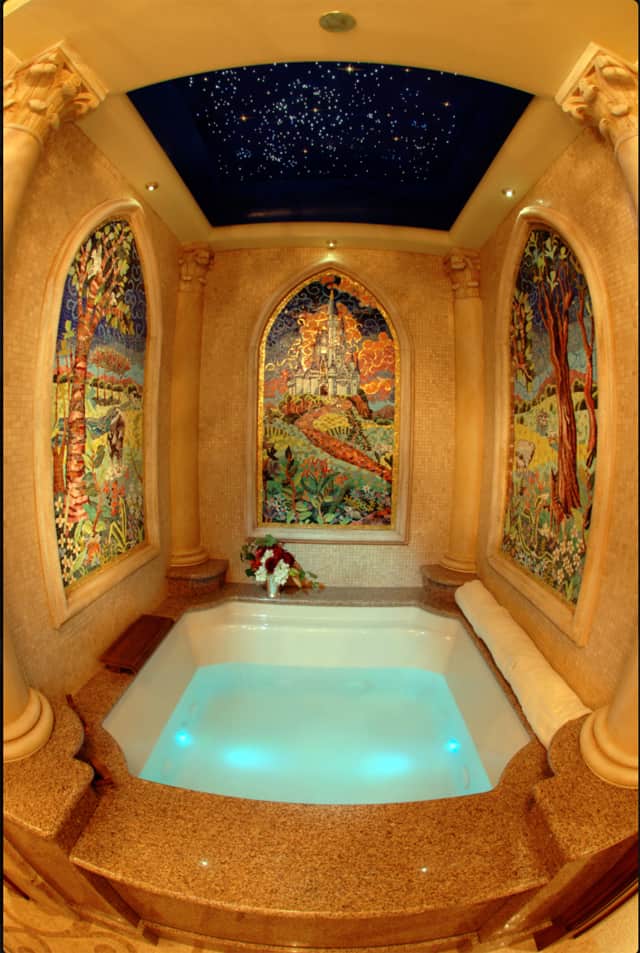 Finally, the most popular answer by far by the Crew was to stay the night in the Cinderella Castle suite.
As most Disney fans know, even all of the money in the world can't buy you a night's stay at this most coveted resort accommodation. While touring is a possibility, only prize winners and occasional Disney VIPs get the chance to sleep here.
I can only imagine the excitement that one would feel waking up in the middle of the Magic Kingdom! This seems like a dream come true!
What did we miss?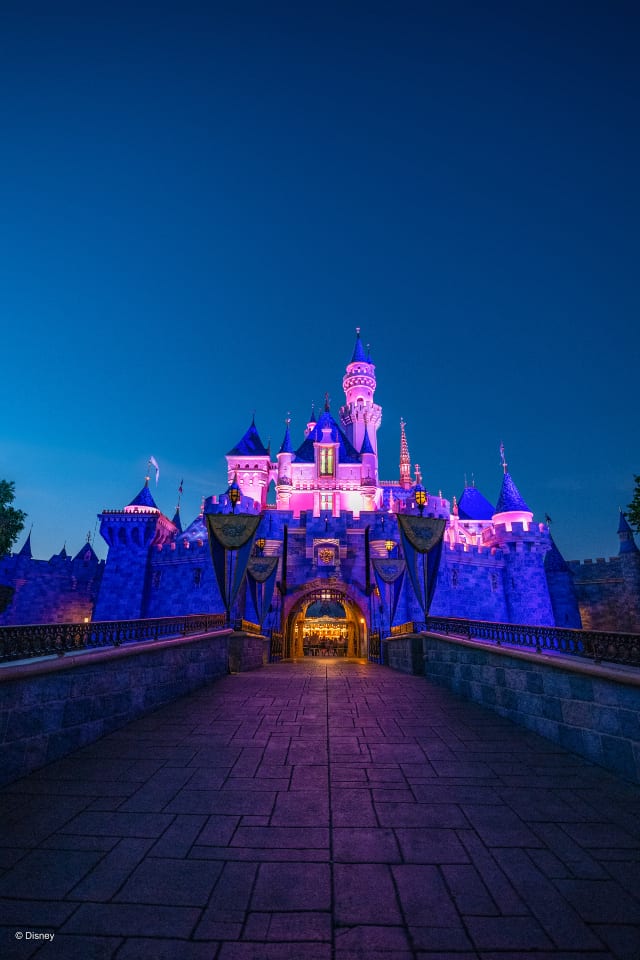 Are there items on your Disney bucket list we missed? What did we miss that you want to accomplish in the parks? Keep the conversation going- share your thoughts below, on our Kenny the Pirate Facebook page, or join the Crew and share your opinions!
-Jaelyn Winkle