Check out Disney's Cinderella Castle Suite here, including an exclusive Disney video tour and fantastic pictures.
Have you dreamed of staying in Disney World's most magical suite? Cinderella Castle Suite may just be the most elusive of all suites! We're happy to share details with you here.
Walt's Apartment Space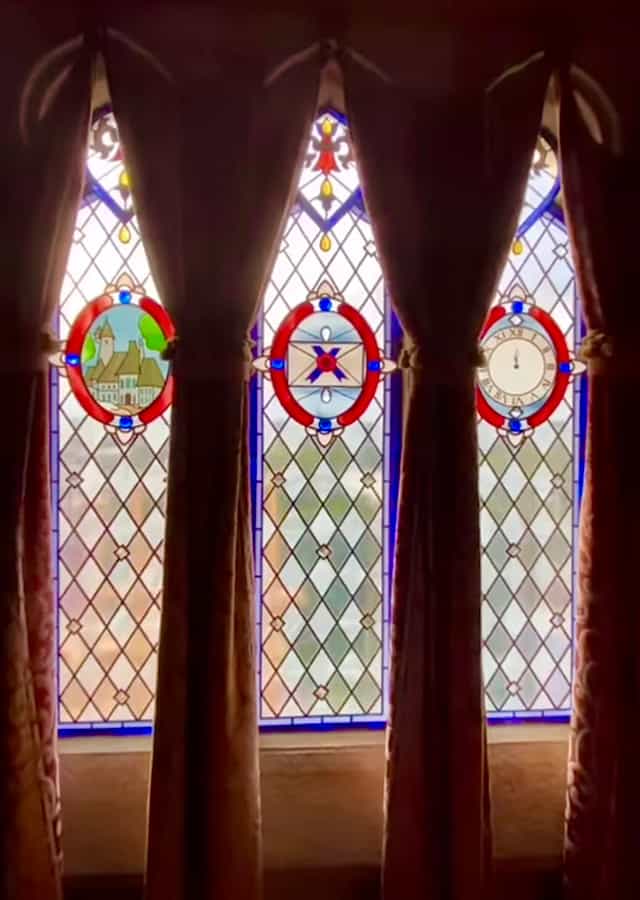 This space was created as an apartment for Walt Disney and his family to stay during their Florida visits. However, this didn't materialize. After Walt's death, telephone operators took over the space.

Look up at Cinderella Castle from the bridges to Liberty Square and Adventureland to see the suite. When you see the three small stained glass windows some distance above Cinderella's Royal Table, you've spotted it. The window trio tells the story of Cinderella.
Can I Stay Here?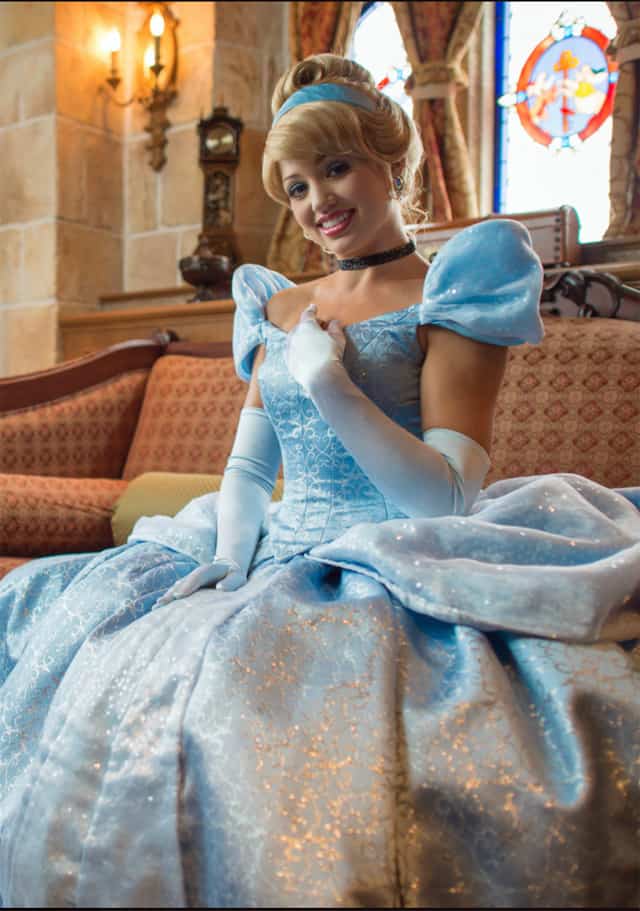 While most Disney fans dream of staying in Cinderella Castle Suite, unfortunately most of us will not have this opportunity. Currently, Disney does not rent it out to the public at any price. It can only be booked by invitation or sweepstakes. Rumors of celebrity guests staying here swirl from time to time.
Also, Disney occasionally runs sweepstakes for a night in the most magical suite in the world. Wouldn't that be the best sweepstakes prize ever? Before reopening, Disney also offered very expensive private group tours to see the suite. Prices were in the $10,000 range with a maximum of 5 people.
Sitting Room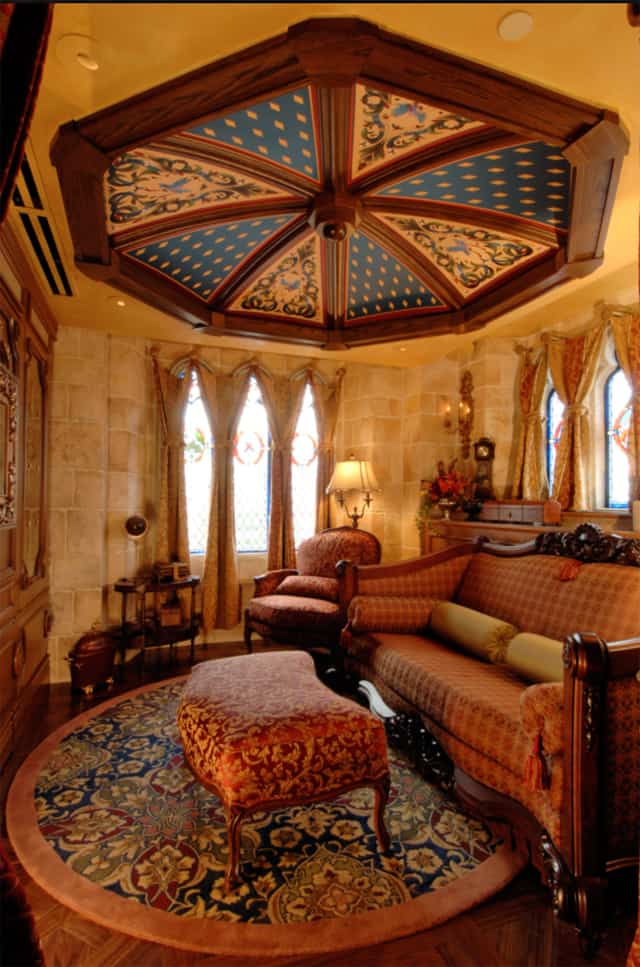 The sitting room inside Cinderella Castle Suite contains a one-of-a-kind French carved sofa bed. Check out the exquisite details in the photo above. Although it's not a large area, what it lacks in size it more than makes up for in detailing.
Magic Mirror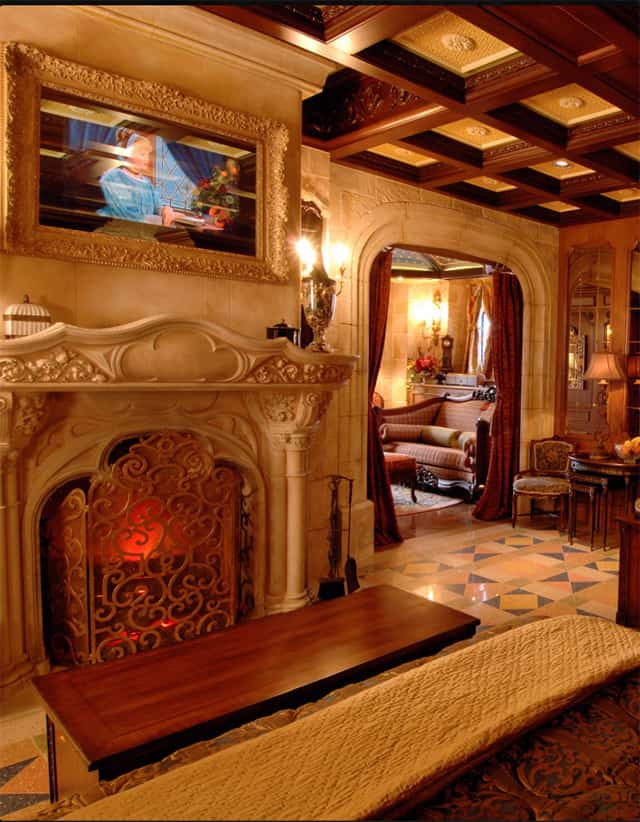 Just over the ornately decorated magically "glowing" fireplace sits a magical mirror. This magical mirror transforms into a television screen right before your very eyes. You can see the screen starting to show Cinderella in her "day dress."
The Royal Bedroom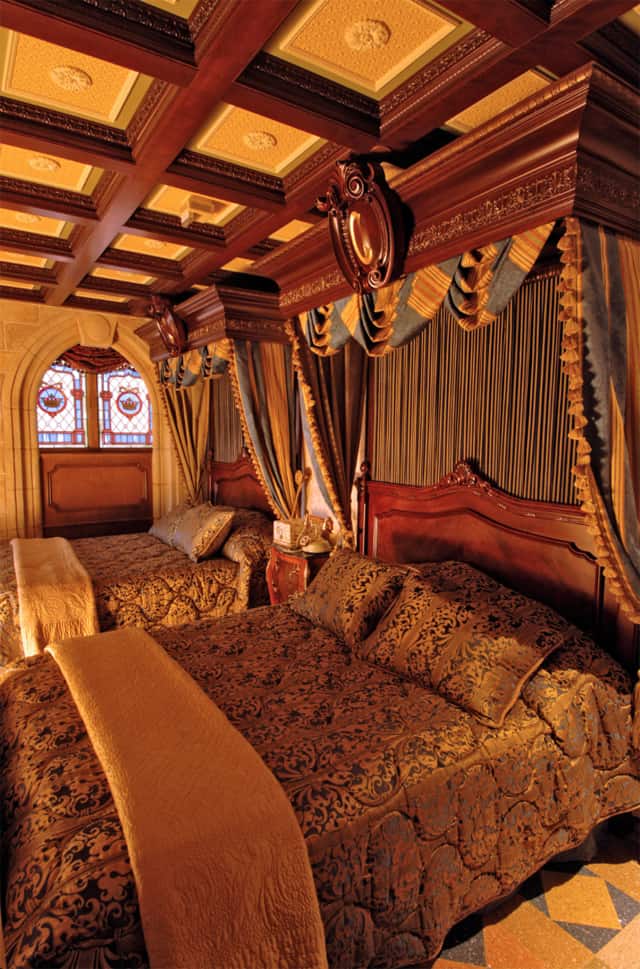 I love how Disney's video explains that the C above the beds stands for Prince Charming because "after all, he lived here first!" These beds look so inviting for the perfect night's sleep. Not sure I could sleep though if I stayed here! What about you?
What a Bathroom!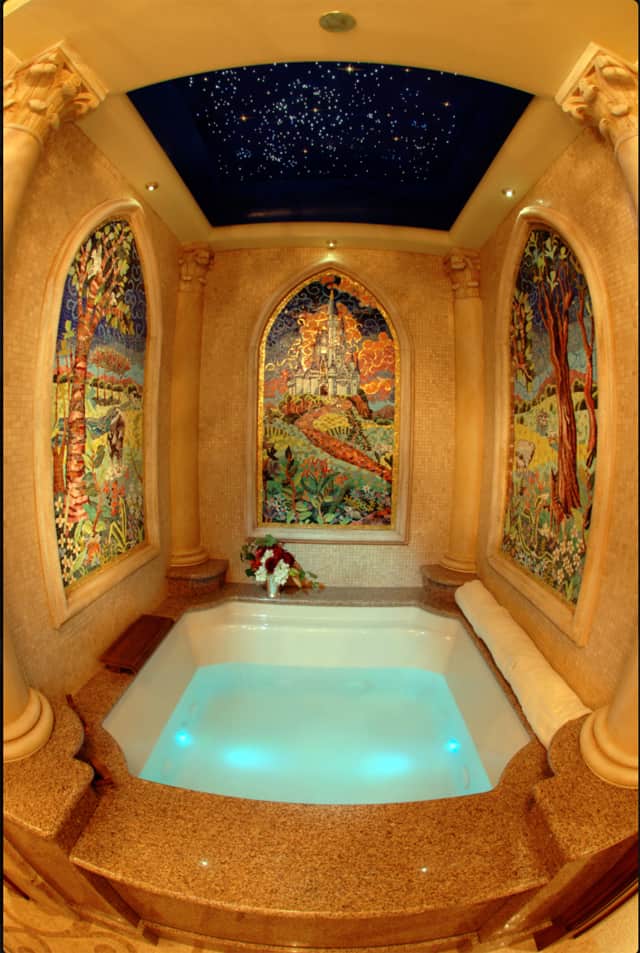 I love how bathers can view the magical stars from the one-of-a-kind tub area. Like the other Cinderella Castle mosaics, they share Cinderella's story.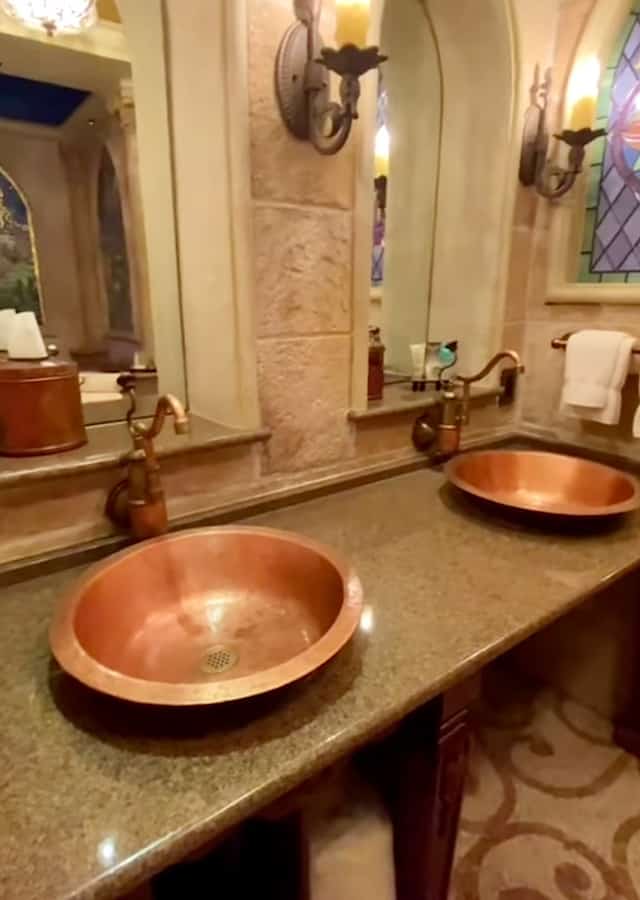 The copper sinks representing Cinderella's humble background are the perfect pairing to this lavish tub.
Disney's Exclusive Video Tour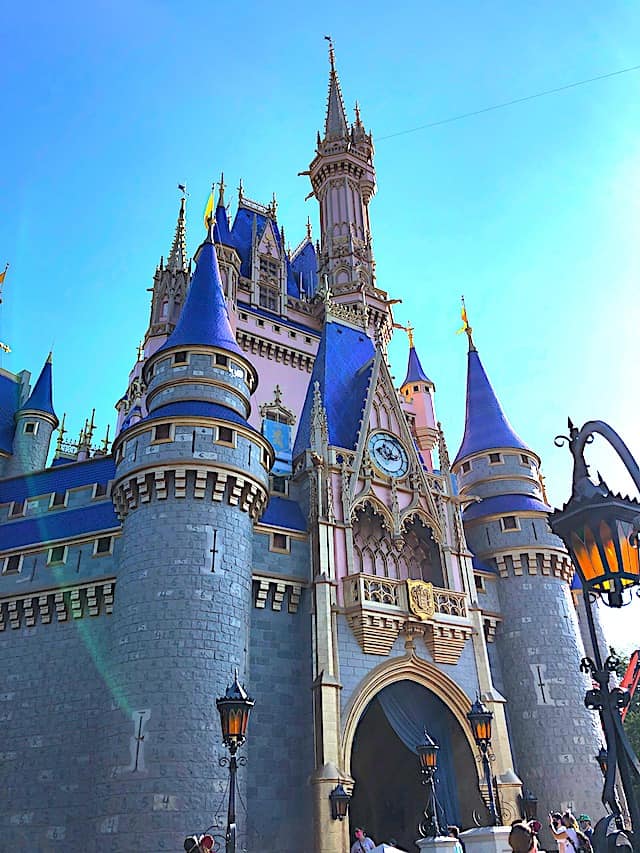 Thank you so much Disney for sharing this amazing video of Cinderella Castle Suite. Check it out below. Hope you enjoy it as much as I do!!
What would you pay to stay in Cinderella Castle Suite? Would you go on a private tour to view it instead? Please share your thoughts on our KtP Facebook Page.