Disney's Polynesian Village Resort is currently closed for a refurbishment, and the only available rooms are DVC accommodations. However, after some checking around on the Disney World website, I found some pretty compelling evidence that the regular rooms can be booked! Check it out below.
Disney's Polynesian Village Resort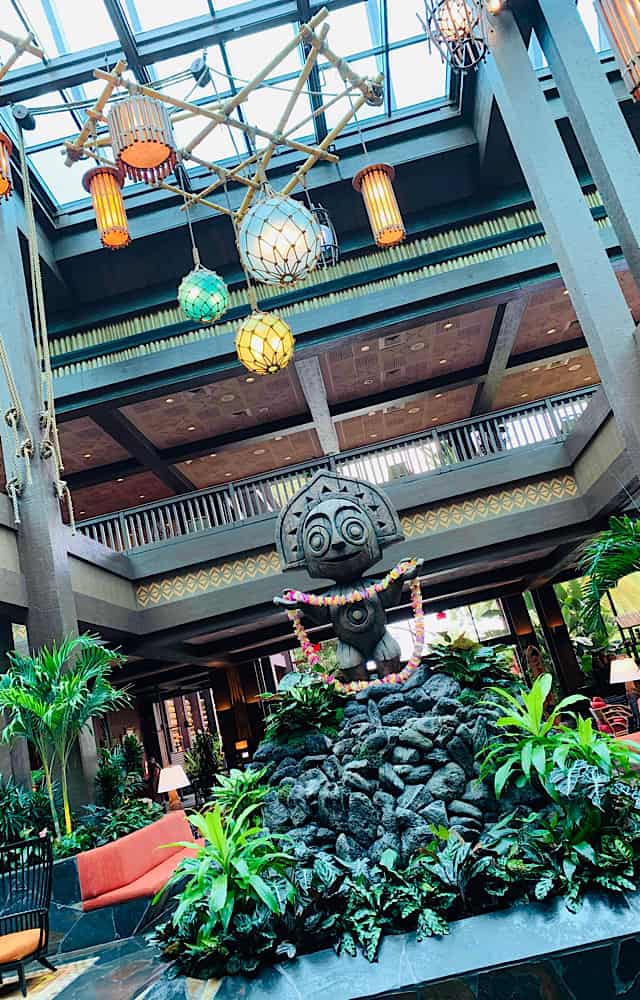 Escape to a tropical island in South Pacific at Disney's Polynesian Resort! Just writing that sentence has me daydreaming already. Disney's Polynesian Village Resort (Polynesian or Poly for short) was one of the original resorts built on Disney World property and sits on the monorail.
Not only do you have stunning views of Cinderella Castle and Seven Seas Lagoon, but the Polynesian is one of the most richly themed resorts. You truly do feel like you are stepping into an enchanting oasis with the palm trees, decor, and ambience.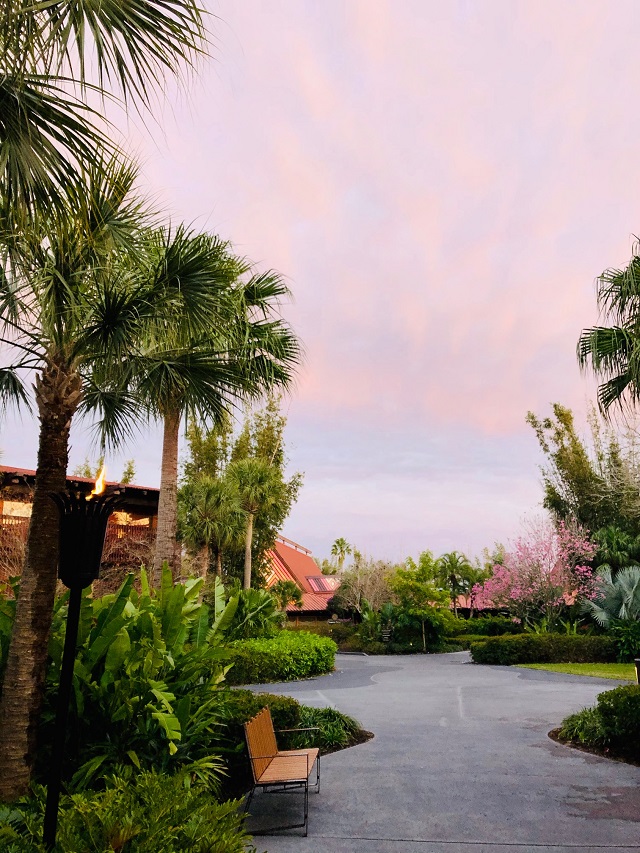 The resort is broken up in the the Polynesian Village Resort and the Polynesian Villas and Bungalows. The villas and bungalows belong to Disney Vacation Club (although you can stay there by renting points or as a cash reservation). Unfortunately, the regular portion of the resort is closed for refurbishment.
There is a lot planned for this reimagining! Not only are the Ceremonial House and monorail station closed for work, but the rooms will receive a Moana-inspired makeover! Check out the details of the refurbishment HERE.
Get a first look of the refurbishment HERE. Hopefully as we get closer to a full reopening of the resort more of the wonderful restaurants we love will reopen (I'm looking at you, 'Ohana).
Resort Availability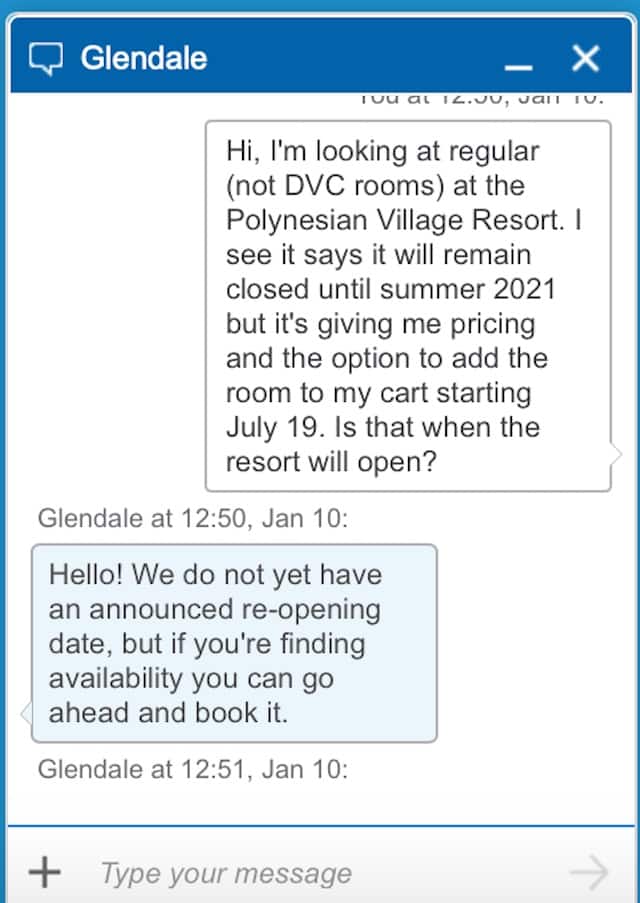 I have been anxiously awaiting word for when the regular rooms might reopen after the refurbishment. My daughter and I have a birthday trip planned this summer so I have been checking the website pretty frequently for updates. While I was playing around with dates, I noticed some availability popped up for July! Imagine my surprise!
While no official date has been announced, the Cast Member I chatted with said if there was availability and I could book it, then I should be good! Take a look at the screenshot below.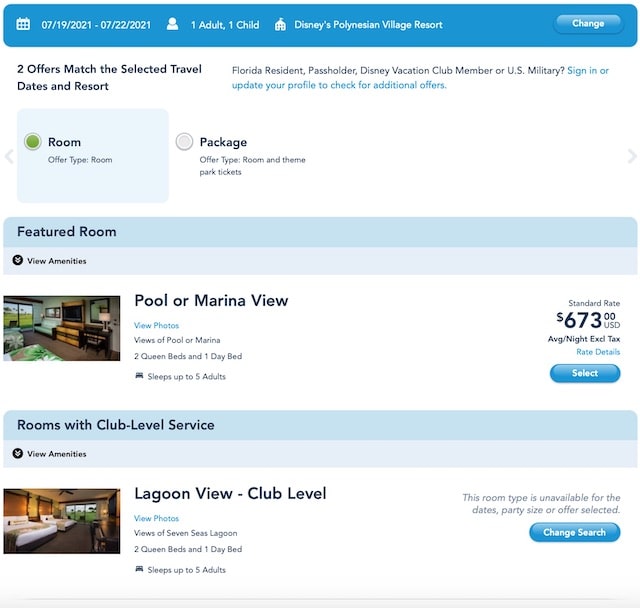 For these dates, I was also seeing standard rooms ($595/night), lagoon rooms ($772/night), theme park rooms ($839/night), and ambassador Vice Presidential suites ($2,566/night).
For what it's worth, I could not find availability for just one night until July 19. While this is not definitive (and don't mistake this for an announcement), it seems Disney may be gearing up for a mid-summer reopening. I was able to look at random dates in September, October, and December and also found availability there, too.
Port Orleans Riverside and French Quarter, BoardWalk Inn, and Animal Kingdom Lodge Jambo House do not have reopening dates, and I was not able to find any availability at those resorts. While the Polynesian has a reopening timeframe set (summer 2021), it doesn't have a specific reopening date. I think it's interesting they are allowing Guests to book rooms.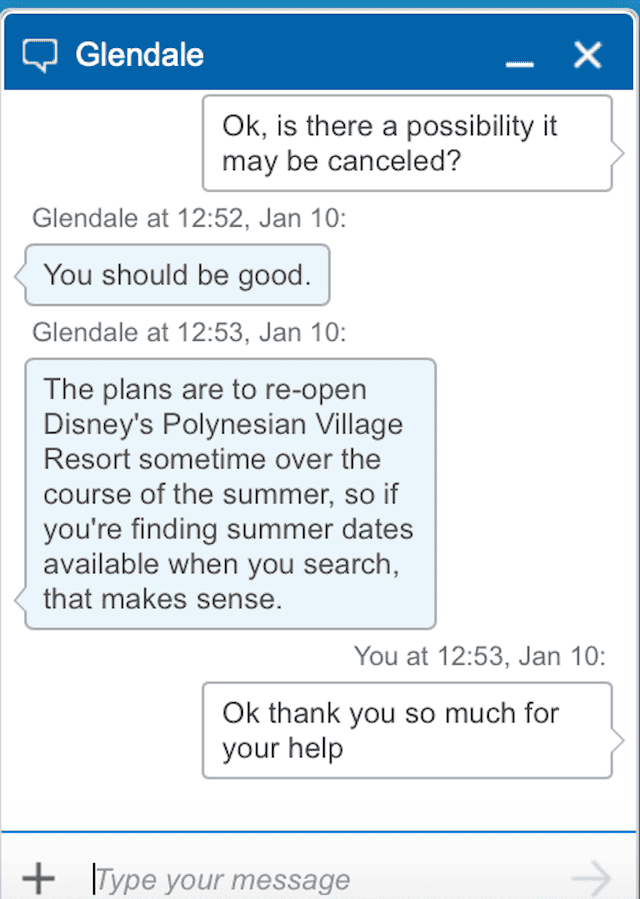 I did ask the Cast Member if it's possible this reservation may get canceled. She said, "you should be good." Now we know Disney has pushed back the reopening of a few resorts so it's possible Guests with a reservation there that gets canceled may get an upgrade.
While this is pure speculation, I do see this as a good sign that Disney is at least allowing us to book regular (non-DVC) rooms at Disney's Polynesian Village Resort. This is definitely something to watch for in the coming months!
If you want to stay on the DVC side, check out Kate's review of a deluxe studio!
Do you want to stay at the Polynesian when it reopens? Will you be booking a room? Let us know on Facebook!