Iconic characters? Intricate details? New twists on classic attractions? These five unique international attractions need to make their way to the USA!
There are currently 12 different Disney parks around the world. While it is a bucket list dream of many Disney fans to visit each of these parks, this would be a very time consuming (and expensive!) venture.
Every park has something unique it brings to the table. Some of the international parks have attractions that we simply do not have at the parks in California and Florida but would make excellent additions to parks in the U.S.
These attractions are an eclectic mix of twists on Disney classic attractions and newly imagined experiences that simply have no counterpart in the U.S. Read on to find out which attractions I think should be added to Disneyland and/or Disney World. Then be sure to weigh in yourself!
Journey to the Center of the Earth- Tokyo DisneySea
If you are looking for a unique attraction that simply cannot be compared to any other ride, Journey to the Center of the Earth is a must-see!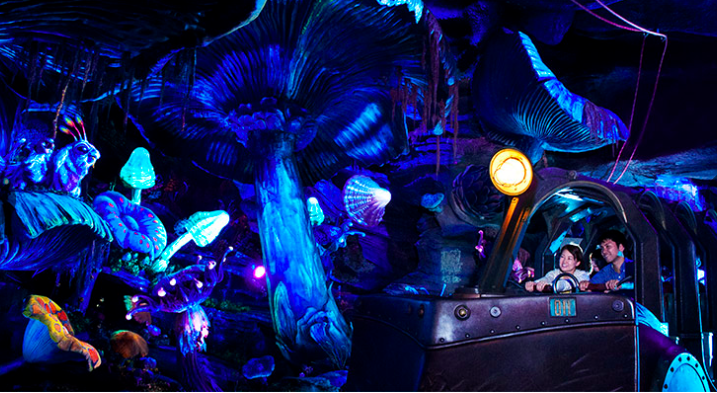 This attraction allows guests to explore the volcano of Mount Prometheus which is the base for Captain Nemo. Guests travel through the caverns and see Captain Nemo's various discoveries.
From this point, guests board elevators to the base station a half-mile below the surface. Various warning sounds indicating increased seismic activity sound, but there is no scientist in sight.
Guests then board steam-powered mine vehicles and travel to the center of the Earth through man-made tunnels. Various encounters ensue for guests. One includes an earthquake that causes the vehicle to take an alternate route. The route finally lands the car on the shore of the Subterranean sea.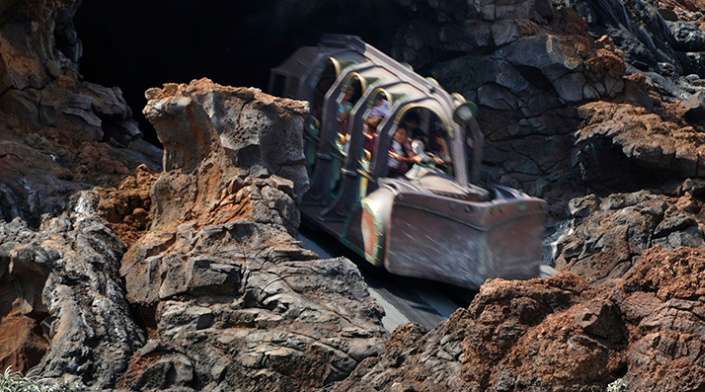 After nearly being struck by lightning, guests are led into the middle of an active volcano. Here, they meet the giant centipede monster and finally are able to escape by riding a wave of the volcano's eruption.
This ride utilizes a similar ride system to Epcot's Test Track. But, as you can tell, the similarities between the two attractions stop at the ride system. The intricate theming and detailed storytelling make this an exceptional ride experience.
This attraction is certainly the headliner at Tokyo DisneySea. It would make the perfect e-ticket attraction addition to Disney's Animal Kingdom. It would even be great for Epcot's new World Nature neighborhood that will open in the future.
Enchanted Tale of Beauty and the Beast- Tokyo Disneyland
While we love Enchanted Tales with Belle, wouldn't it be amazing if Beauty and the Beast had its own dark ride?
Tokyo Disneyland and the Oriental Land Company (OLC) have been hard at work in creating this new attraction. It will open as part of a Fantasyland expansion on April 15, 2020.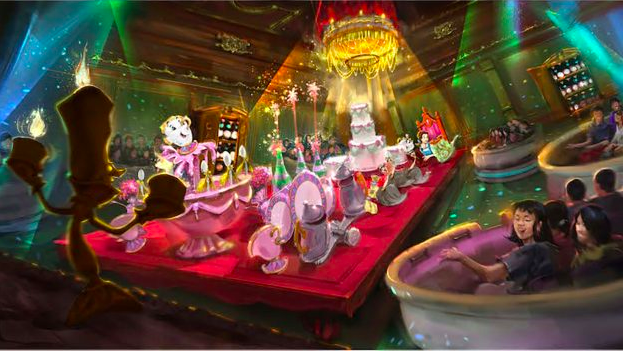 Details released thus far indicate that the ride will be around 8 minutes long and will be a trackless ride experience.
A description released by OLC about the attraction reads:
"Guests step into the Beast's castle located deep in the forest to experience the enchanted tale. In the first scene, the beautiful Belle encounters a prince who has been transformed into a beast by a powerful enchantress."
Aboard enchanted cups that move and turn as if they are alive, guests travel through various scenes to experience the world of the film. There's the banquet where they 'dance' together with the dishes and cutlery to Lumiere's singing; the snow-covered garden where they glide over the ice as Belle and the Beast find themselves growing closer.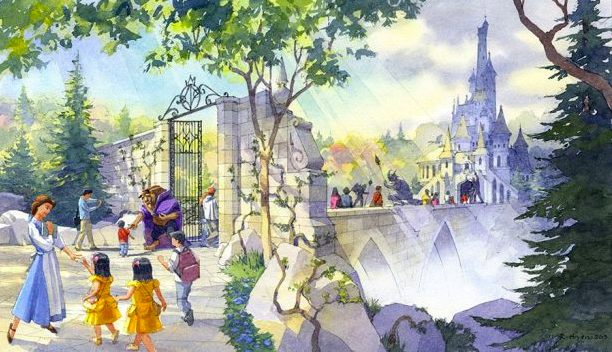 The castle is filled with magical moments and surprises, so guests will discover something new each time they visit. Will Belle and the Beast find love and thus break the spell before the last petal of the enchanted rose falls?"
Wouldn't this attraction make an amazing addition to Fantasyland at both the Magic Kingdom and at Disneyland? I can imagine it as the perfect accompaniment to Enchanted Tales with Belle, Gaston's Tavern, and to the Be Our Guest restaurant. I have high hopes that maybe this attraction will one day make it to the USA!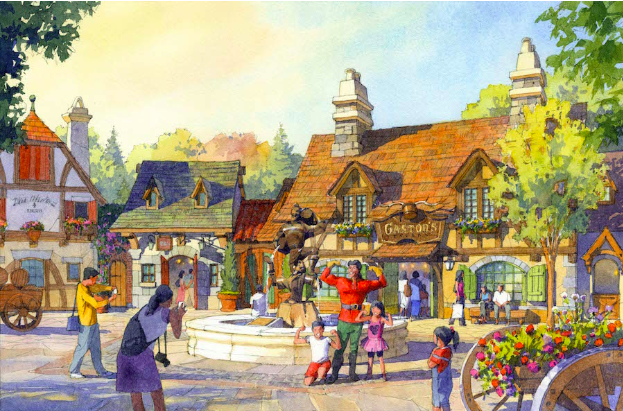 Mystic Manor- Hong Kong Disneyland
The Mystic Manor attraction was born when Imagineers attempted to bring The Haunted Mansion to Hong Kong. Due to differences in traditional Chinese culture, references to ghosts and the afterlife were not appropriate.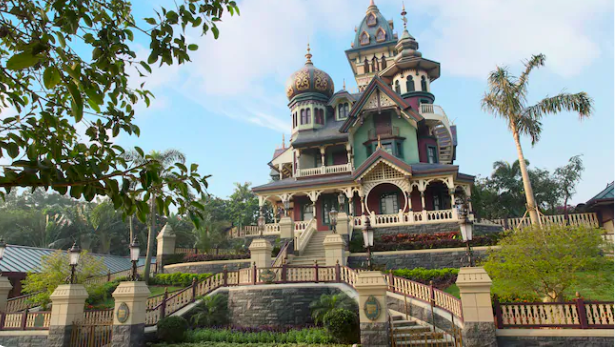 Imagineers instead created Mystic Manor, a ride that has a lighthearted tone but includes several similar features to the Haunted Mansion attraction that is well known and loved in the States. A conservatory, busts that turn to follow visitors, and a Medusa changing portrait are all a part of this attraction.
Mystic Manor utilizes a trackless ride system and tells the story of Lord Henry Mystic and his monkey Albert. Lord Henry Mystic is an adventurer, explorer, and collector of art. Many of his artifacts are unique and special. He has acquired an enchanted music box that, when opened, brings everything inside the house and museum to life.
More than 8 galleries of antiques are explored during this attraction including:
Musical instruments
Mediterranean Antiques
The Solarium
The Slavic-Nordic Chamber
Arms and Armor
Egyptian Antiques
Tribal Arts
The Chinese Salon
This attraction brings to life elements of Chinese culture that could really breathe some more life into the China Pavilion in Epcot.
Monsters, Inc. Ride and Go Seek- Tokyo Disneyland
While both the Magic Kingdom and Disney's California Adventure have Monsters, Inc. themed attractions, neither is as interactive and entertaining as the one at Tokyo Disneyland.
Monsters, Inc. Ride and Go Seek is a dark ride attraction where guests can enter into the scare factory turned laugh factory and play "Flashlight Tag."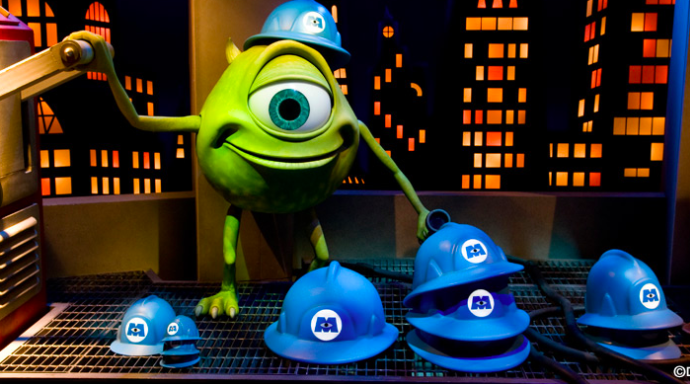 Guests are boarded into security vehicles that take them into the factory. From here, guests find out that Boo is back to join in with the flashlight games. Randall has also returned with plans to capture Boo.
As guests go from room to room, they use their flashlights to bring different characters and objects to life. Various hijinks ensue as guests watch Mike, Sulley, Boo, and the gang try to escape Randall.
This ride would be the perfect upgrade for Disney's California Adventure attraction Monsters, Inc. Mike and Sulley to the Rescue.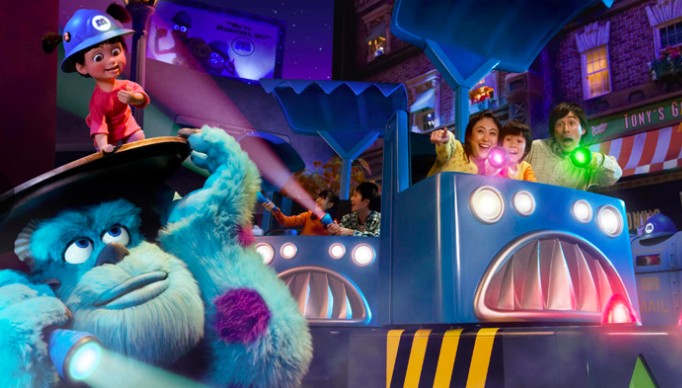 This DCA attraction was previously functioning as Superstar Limo before its animatronics were retrofitted with Monsters, Inc. overlays. Renovating this attraction and adding interaction via flashlights would bring a fresh perspective to the attraction.
This attraction would also be a nice fit alongside Monsters, Inc. Laugh Floor in the Magic Kingdom.
Iron Man Experience- Hong Kong Disneyland
With the much anticipated Marvel Campus will open at Disney's California Adventure in Anaheim soon, the Iron Man Experience at Hong Kong Disneyland would be a perfect future expansion for this park.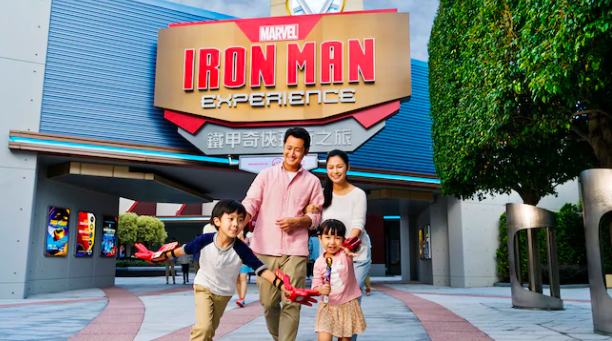 This attraction is set at the fictional Stark Expo, where Tony Stark recruits guests to fend off extraterrestrial beings that are attacking Hong Kong.
Utilizing 3-D motion simulator technology, guests enter the Stark Expo where they learn about the history of the company and meet Tony Stark. After this interaction, guests enter into the simulator.
As the ride begins, JARVIS attempts to fly out to see Stark Tower in Hong Kong. He realizes that HYDRA is using Giant Robots try to steal the Arc Reactor. The ride gives guests a thrilling aerial tour of Hong Kong while packing in high intensity action.
This attraction is definitely a must-do for guests in Hong Kong! It would perfectly accompany the new Spider-Man ride at Disney's California Adventure. It would also be amazing for any part of Disney World as well, but, as we know, contractual obligations keep most Marvel IP out of the Florida parks.
Bonus Show: Mickey and the Magician- Walt Disney Studios Park
While technically not an attraction, Mickey and the Magician is a live stage show at Walt Disney Studios Park that would make an amazing addition to parks in the states!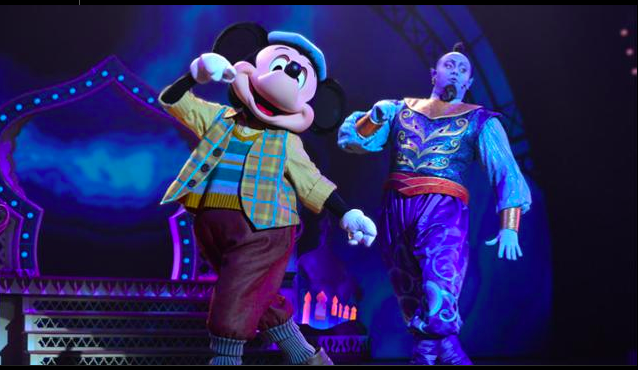 This is a 28-minute musical show where the magician's assistant, Mickey Mouse, is responsible for cleaning up at night.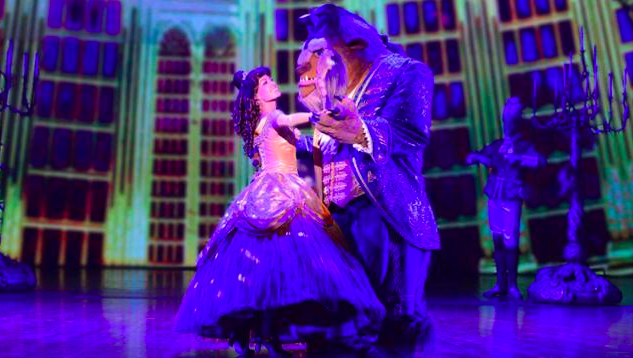 After Tinker Bell spreads some stardust, Mickey is transported into various worlds featuring characters from Cinderella, Beauty and the Beast, The Lion King, Aladdin, and Frozen.
Unlike Philharmagic, this show features live characters and interactions. It truly highlights the Disney magic that permeates the parks.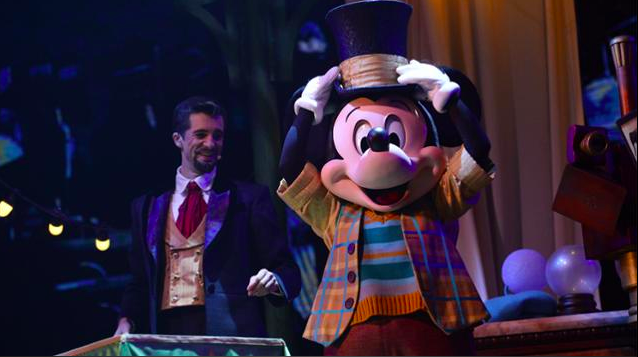 Mickey and the Magician would be a perfect entertainment addition to Disney's Hollywood Studios (maybe located near the new Mickey and Minnie's Runaway Railway attraction?) or to the Magic Kingdom and Disneyland in California.
What do you think?
While I personally hope to visit each of these attractions in their home parks one day (Tokyo Disneyland and DisneySea are bucket list items for me!), it would be great if Disney decided to bring some of these experiences to us in the United States.
Of all of these attractions, which would you like to see in America first? Are there other international attractions you think should come to the states? Comment below or on the KTP Facebook page.
-Jaelyn Winkle
Are you planning a vacation? Reach out to our trusted travel agency sponsor Authorized Disney Vacation Planner
Mouse Class Travel
!