This week at New York Comic Con, new details were released about the Spider-Man ride coming to Disney's California Adventure! In this attraction, guests are called to help Spider-Man round up a bunch of Spider-bots he accidentally released on the Avengers campus! Whoops! But, we will be given a special new tool to help Spidey clean up his mess!
Disney Imagineers revealed that the immersive ride will feature new technology that will allow guests to shoot webs from their own wrists! While we still don't know exactly how that is going to work, the concept art shows riders with their wrists out, ready to round up those spider-bots and clean up the campus!
[the_ad id='41485′]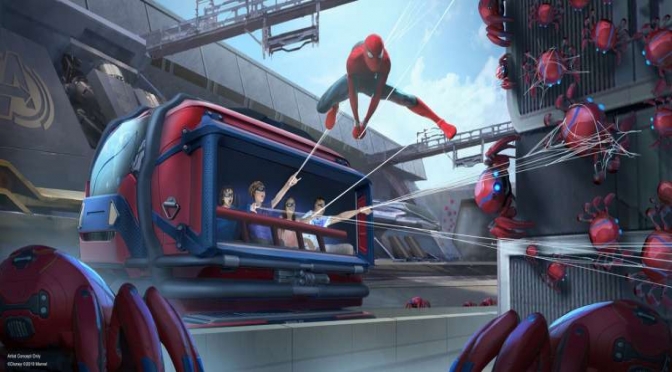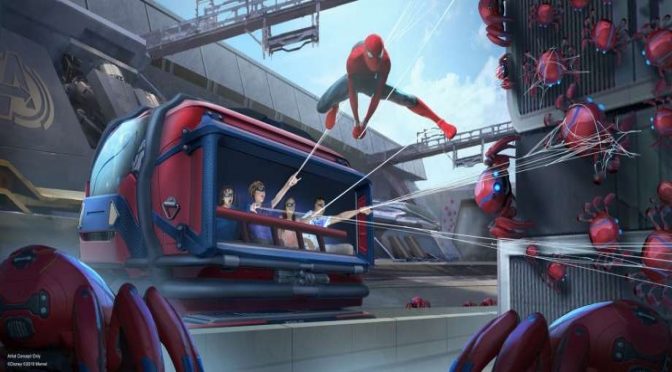 The attraction will take in the space that was occupied by the "It's Tough to be a Bug" theater. Having visited the Bugs Life land back in 2014, I'm so glad that they are making this change! This is just one more reason I want to get a Disneyland trip booked for 2020! The ride will also be going in at Disneyland Paris in 2021.
Disneyland is the go to destination for Marvel fans, with the current offerings, such as the Guardians of the Galaxy: Mission Breakout, character greetings and all of the upcoming additions for Marvel land! So, if you're looking to become an honorary Avenger, Disneyland is the place to do it!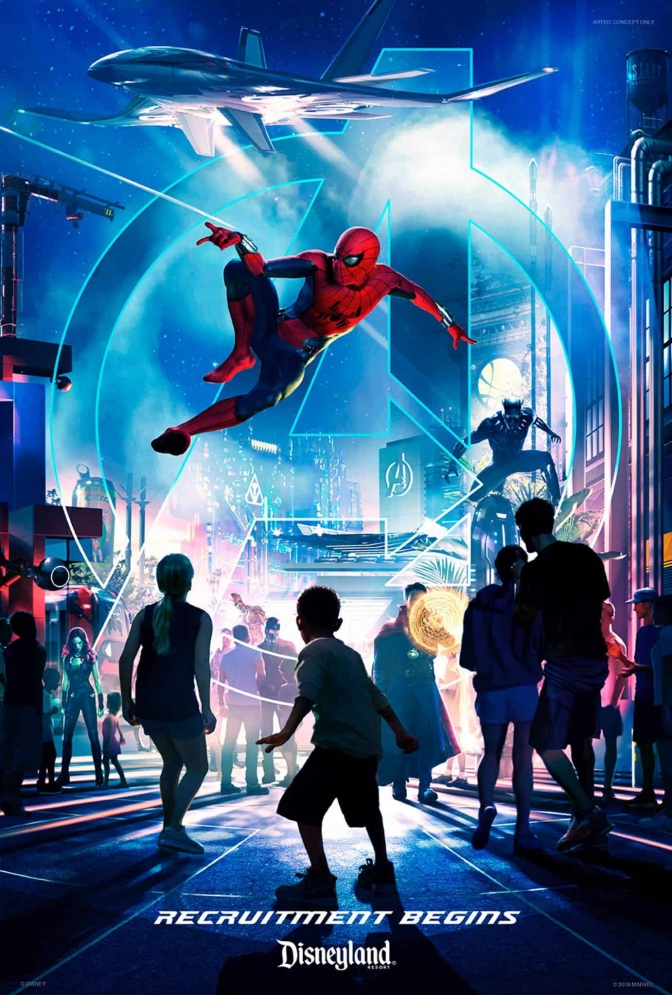 On a scale of 1-10 how excited are you for these new Marvel offerings at Disneyland? I'm like, a 12?
-Rebecca W Davis