Visiting Disney World this summer was a lot of fun! This fall? Well, read on to see why one KTP writer will be waiting to go back.
First of all, I (Rebecca) realize that everyone has a different risk tolerance. Further, in terms of the pandemic, "risk" is unique to each one of us and our family situations.
I personally try to toe the line between careful and carefree as much as I can. I want to be cautious but not overly so.
Disney World Reopening
I was supposed to go to Disney World for the writers trip we had accidentally planned for right after reopening.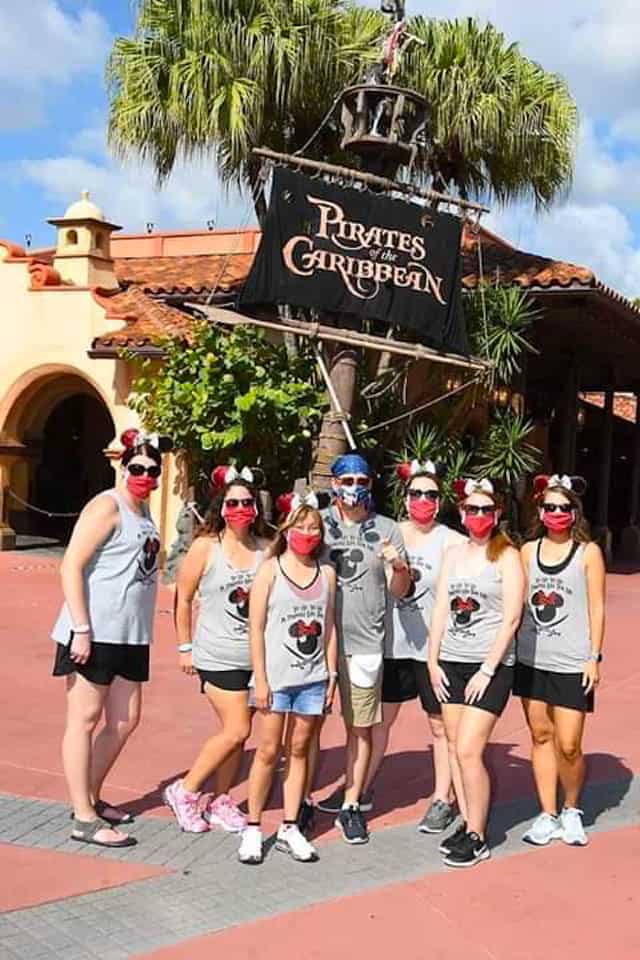 We set the date back in the fall. It was mere coincidence that we would all be getting together at the most magical place on earth for the July reopening.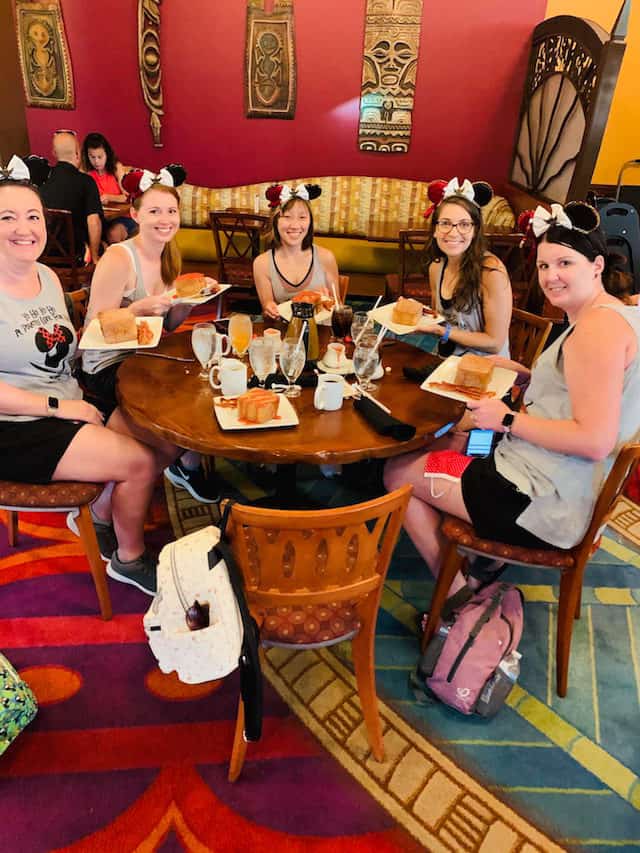 At the last minute, I backed out. Part of it was the uncertainty of whether the safety measures Disney promised to implement would truly mitigate risks.
The safety measures, in particular the low crowd levels and social distancing protocols, seemed to be effective.
Our Summer Trip
The Instagram shots of empty parks called my name, so we booked a trip for Labor Day weekend.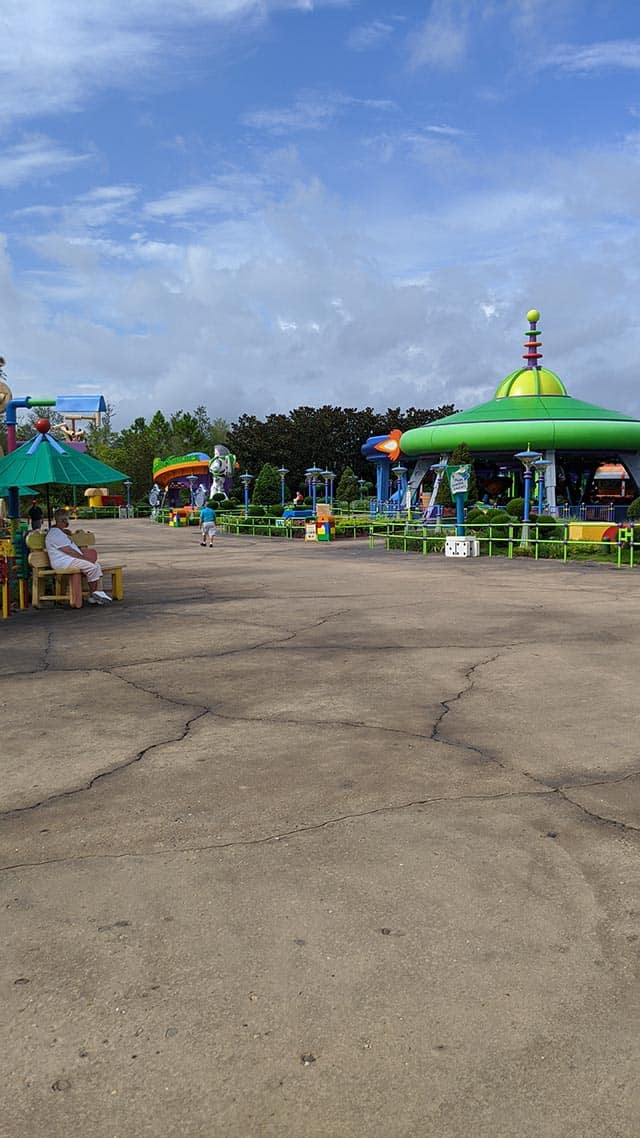 I closely followed the coronavirus statistics in Orange County, Florida and in my home county of Fairfax Virginia. While 5% positive or less is the recommendation from the WHO for "reopening," I reasoned that because it was just a little above that, we would go.
We had a nice trip. Indeed the crowds were low, the lines were short and in the parks and resort (Bay Lake Tower), and social distancing was done with ease.
I didn't find myself even really missing FastPasses. I utilize the Disability Access Service, which usually complements the FastPass system, but now I only needed it for a handful of attractions that still had long waits.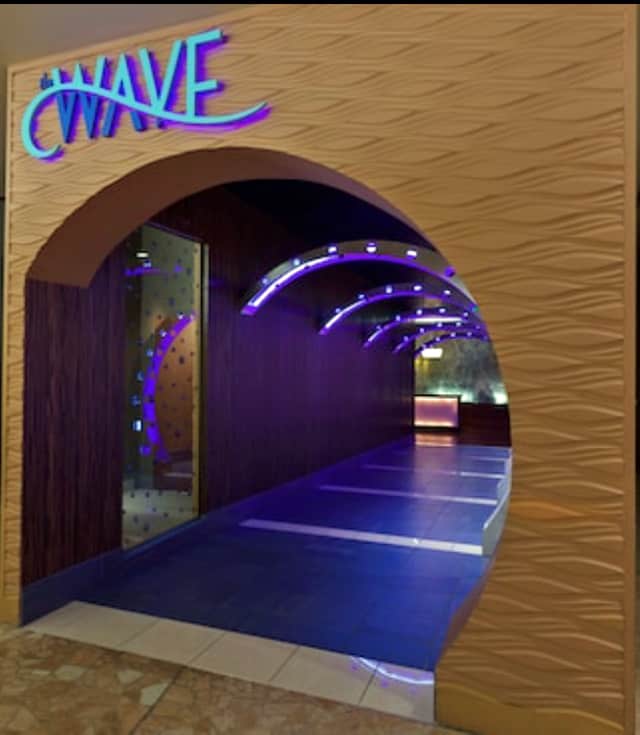 One issue I did have was with indoor dining and the lack of take out options at that time. We did talk The Wave into giving us food to go. We also ate there plenty of times with very few other guests near by.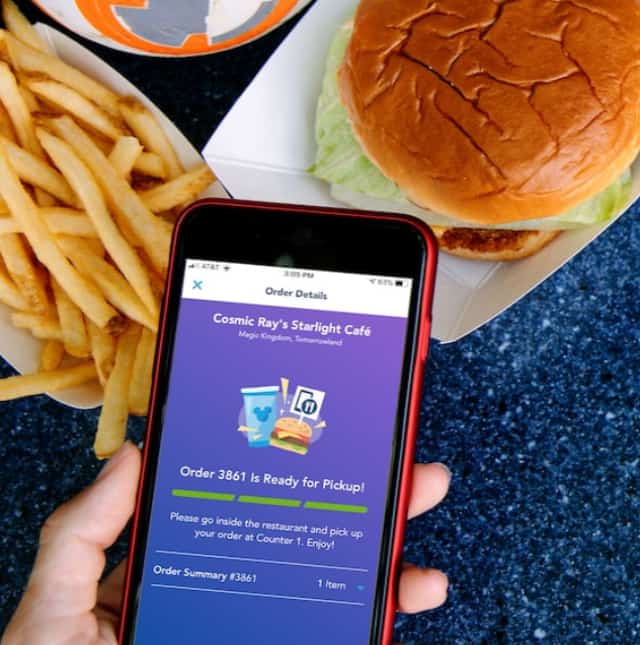 Soon after our trip, Disney implemented mobile to go orders at several favorite resort dining spots, including The Wave and Sanaa.
Heading Back in the Fall
We decided to take another, shorter trip over Halloween. Halloween and the start of November tend to draw larger crowds than Labor Day, but we figured we would spend more resort time than usual if it felt over crowded.
We had a good stay at Disney's Yacht Club resort and enjoyed the amazing pool even though it was unusually chilly.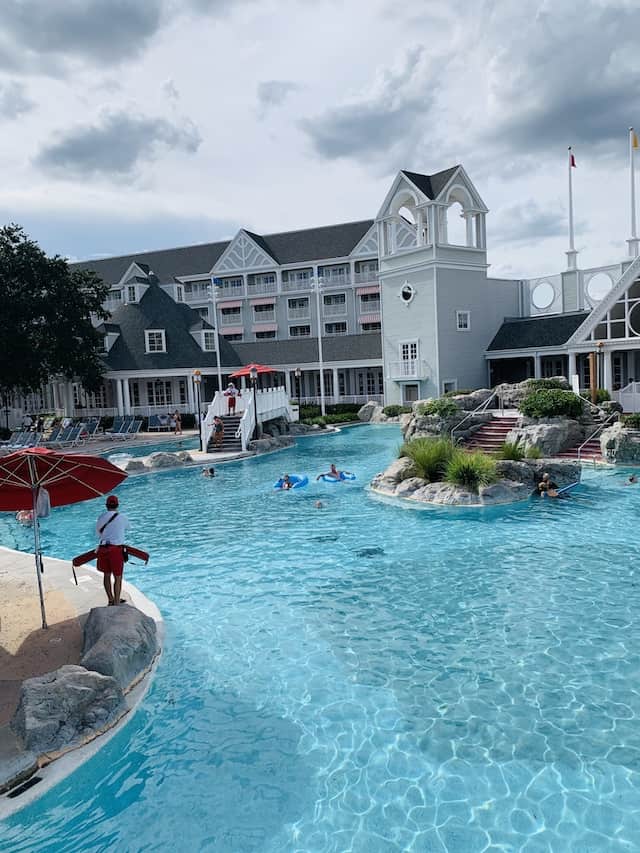 This time, the crowds definitely bothered us. More people meant it was more difficult to keep our distance and ride queues were much longer.
Though I understand that social distancing within the queues makes them appear artificially longer, many rides had their queues stretching beyond their section of the park.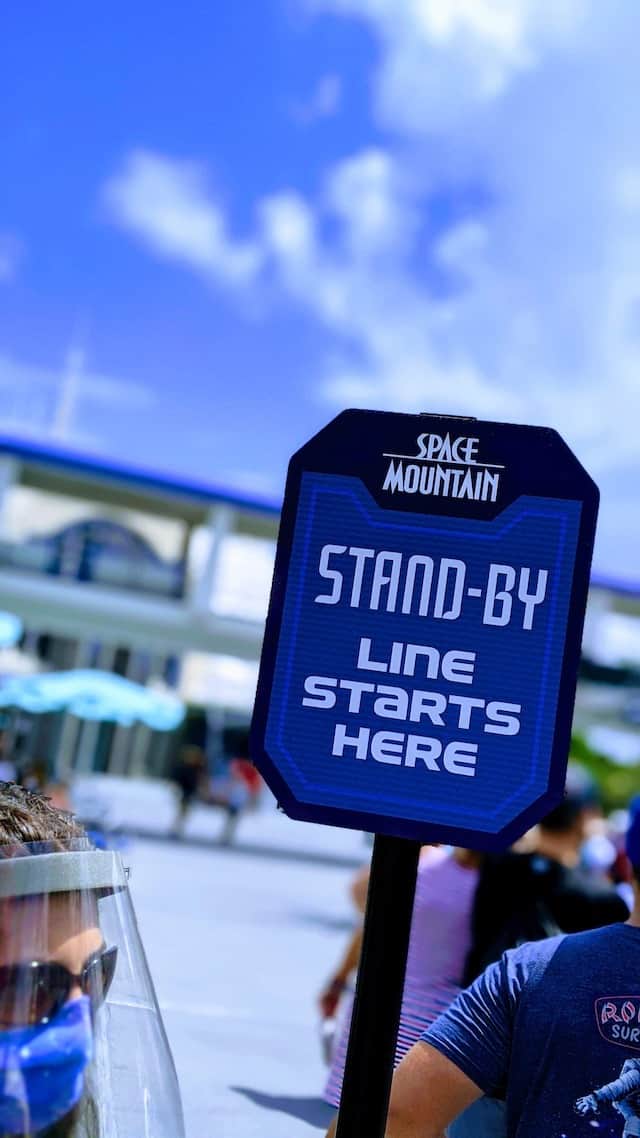 In Disney's Hollywood Studios specifically there were clusters of people who seemed to be disregarding social distancing in favor of clamoring to ride the next ride.
What's Different Now
Increased Capacity
It seemed to many of us that Disney had increased capacity. Later that month, Disney CEO Bob Chapek admitted during the financial call that they had increased capacity from 25% to 35%.
While that doesn't seem like a big jump at first glance, just 10 percentage points, it's almost one and half times the initial capacity.
Fans speculate that capacity increased again for the busy holiday season, but that has not been confirmed.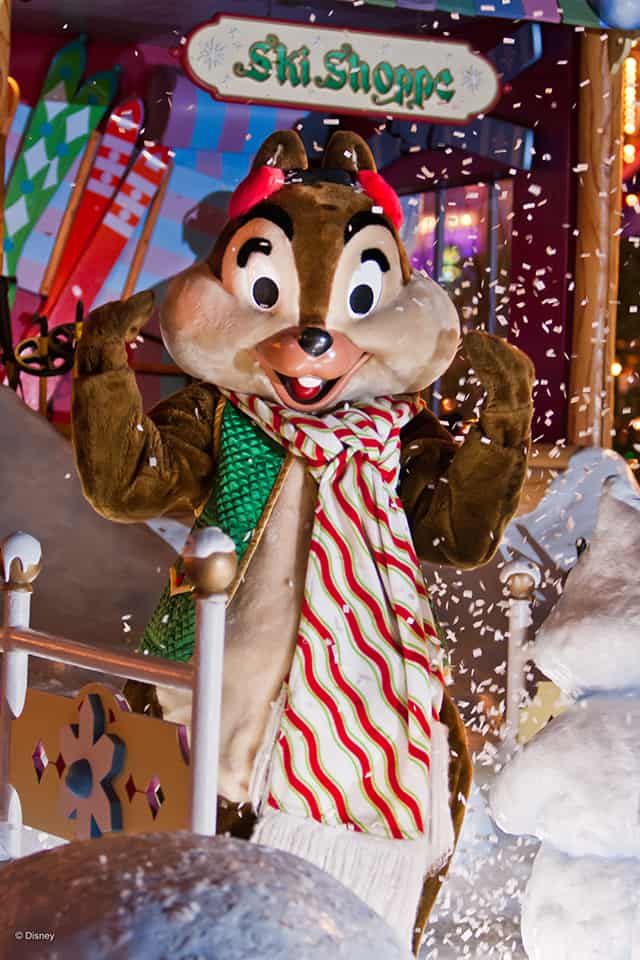 Chapek claimed that Disney Imagineering had figured out ways to maintain recommended social distancing with the increased capacity.
Longer Queues
As I stated above, I don't have the physical stamina to queue for very long. I do utilize my DAS pass for the so-called "E Ticket" attractions.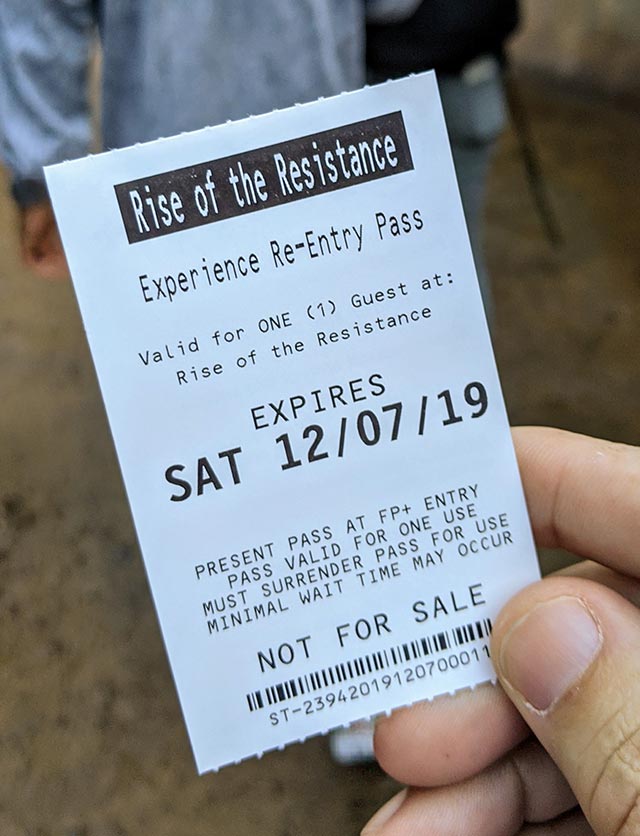 However, on our last visit I found that I would almost need to use it for less popular attractions, such as Alien Swirling Saucers. We waited in queue with our friends for the saucers for about 25 minutes, which is difficult for me.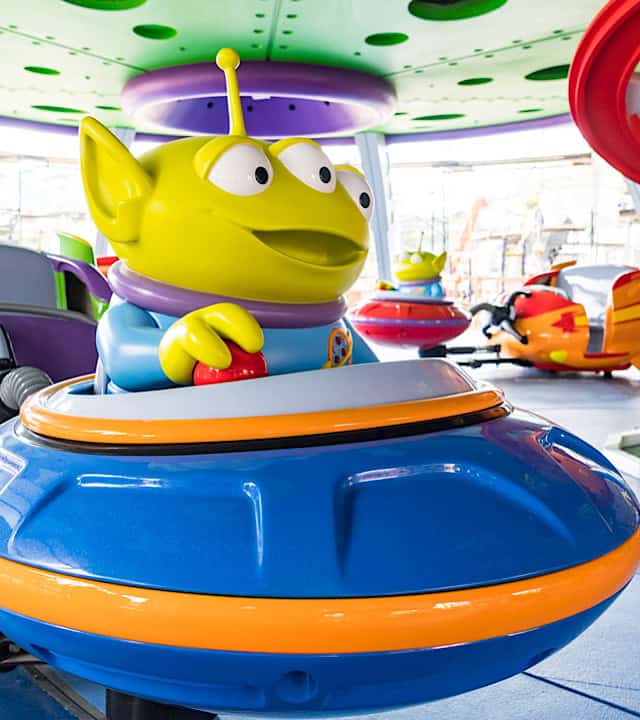 A guest can only be waiting for one ride on their DAS pass at a time. I totally agree with this policy and do not want or expect them to change it.
However, normally we have been able to fill in that time with other things such as shows or shorter queue rides, like the tea cups.
If I find that the tea cups line is a bit too long for me, I'll need to utilize the DAS for every single attraction we do.
Covid-19 Not Letting Up
During the same period that Disney has increased their capacity, the Coronavirus has seen a surge.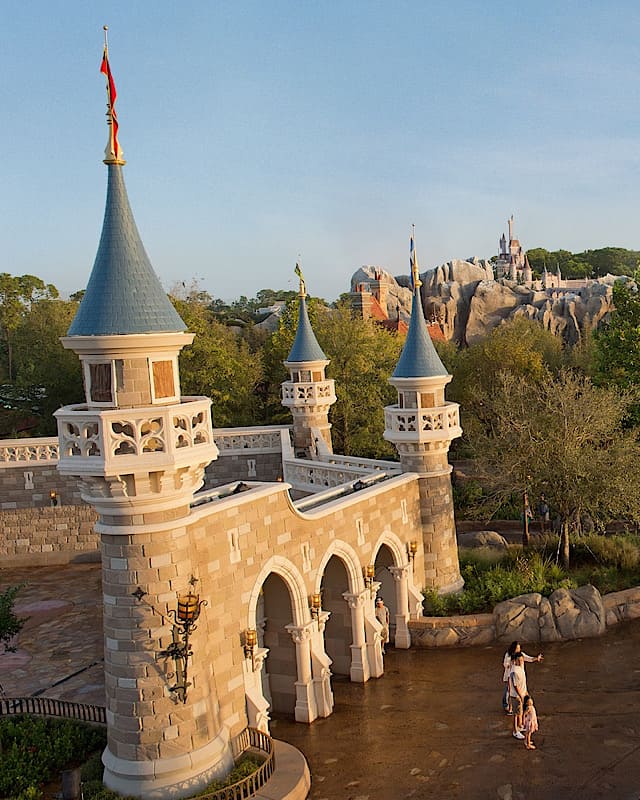 It's puzzling to me that Disney would shut down the parks from March-July, only to increase capacity during the worst months of the pandemic thus far.
According to the World Health Organization reopening guidelines, Coronavirus percent positives should be less than 5% over a 14 day average.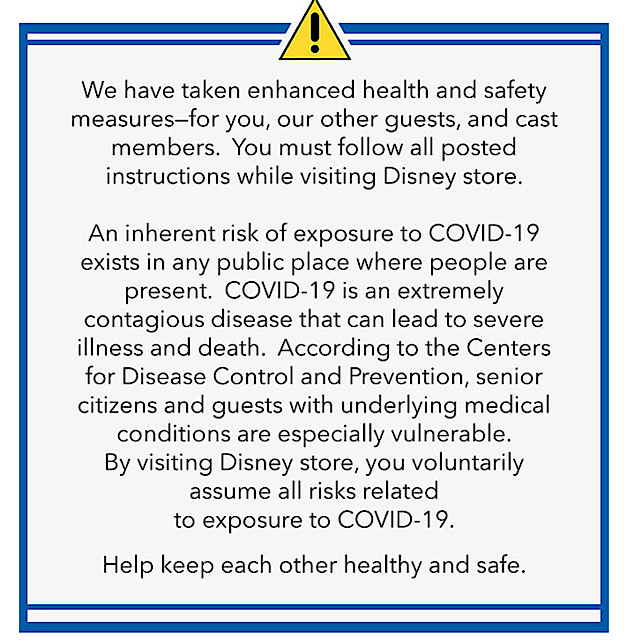 The percent positive measurement is useful for gauging how widespread the virus is in the area, and a low percentage indicates that enough testing is happening in order to catch cases before they spread.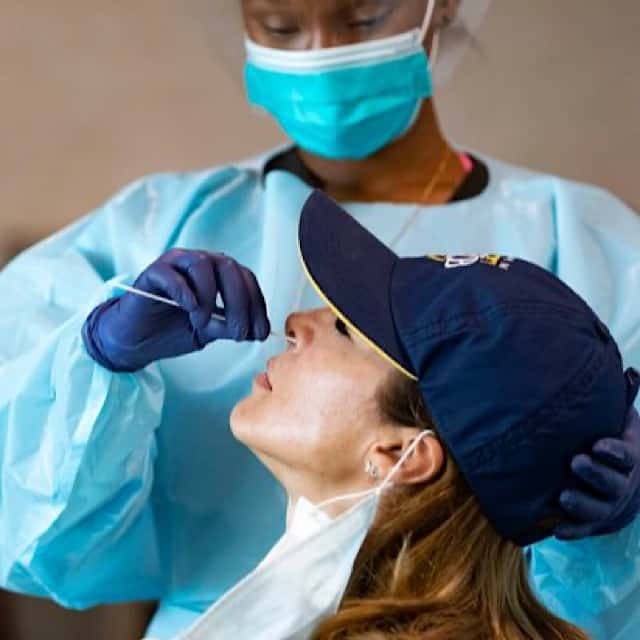 At the time of this writing (January 27, 2021), Orange County, Florida does not meet that criteria according to the Florida Department of Health:
Another tool one can use to check Covid-19 infection risk in a given area, Kinsa Health Weather, doesn't make Orange County Florida look so great either: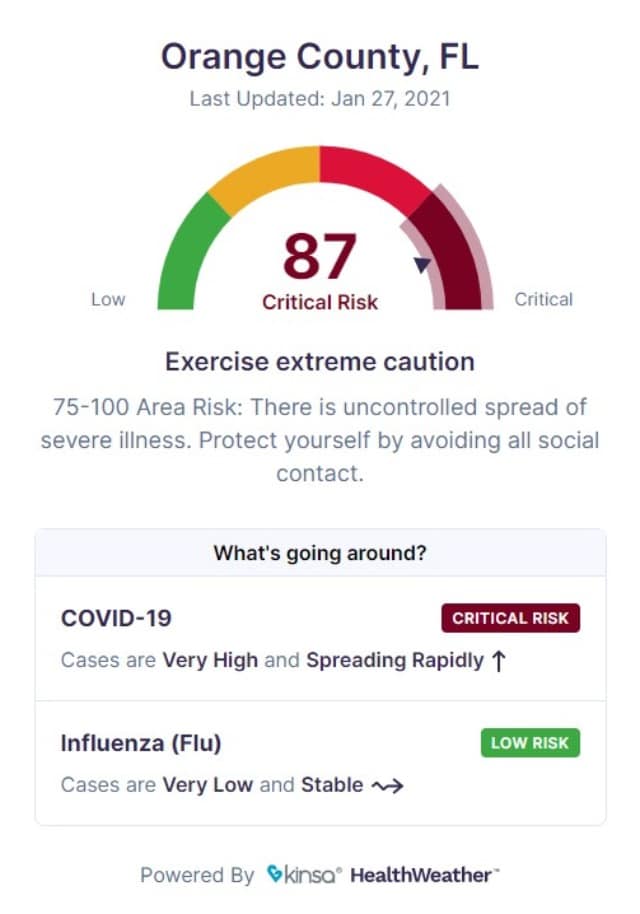 For comparison, my county in Virginia is listed as a 53, with Covid cases "High and Falling." So, it's probably best to stay where I'm at until things slow down.
Airlines Relaxing Covid Protocols
Last year, I wrote a piece about flying to Disney with the thesis that it's not as risky as it seems. However, that point of view was based in part on the precautions that airlines WERE taking.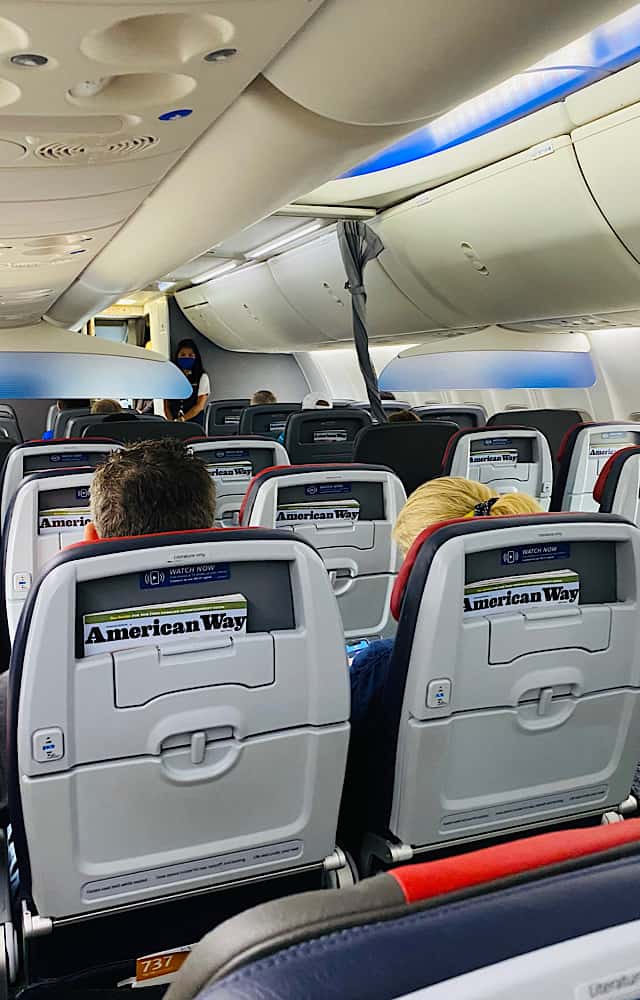 Now, few major airlines are continuing to leave seats open to allow for social distancing. My beloved Southwest airlines no longer leaves middle seats open. I've heard Delta airlines still does, if that's an option for you.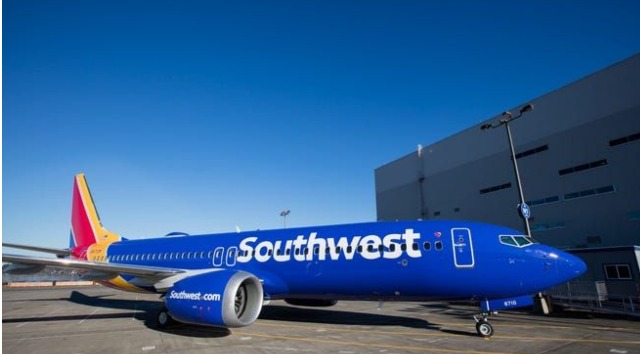 My husband and I both have Southwest companion passes, where our kids fly free with us. But those passes will continue to collect dust.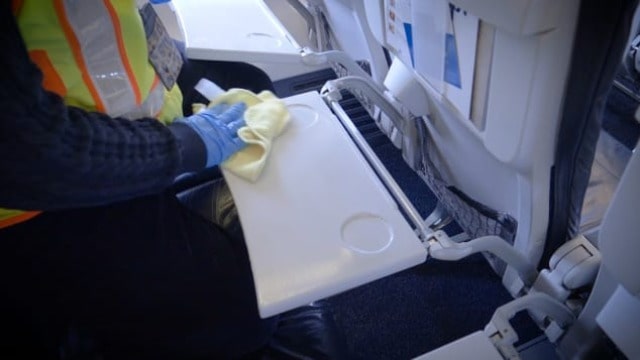 We don't feel comfortable flying until our Coronavirus risk decreases either due to a drop in cases or protection from the vaccine.
I feel like we've gotten lucky, but we just need to sit tight a little longer.
Disney will be There
Look, Disney World isn't going anywhere. And I'm not saying you should not go.
Lots of people with different risk factors than myself or different tolerance for risk have taken amazing trips recently!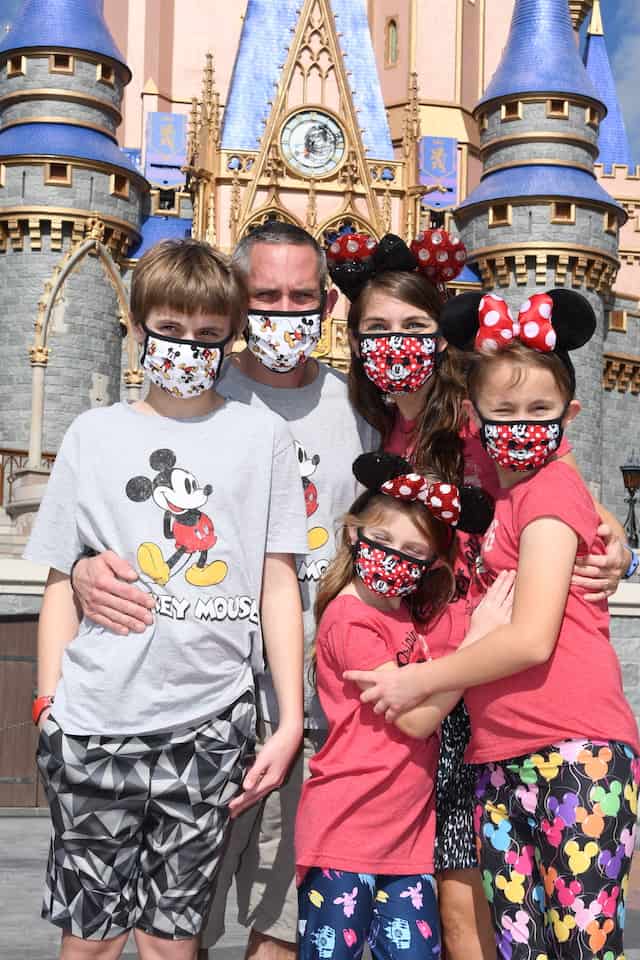 Check out Donna's article on the Capture Your Moment photo package here!
Just within our small writing team, there's a great deal of variance in terms of how eager we are to go back to Disney.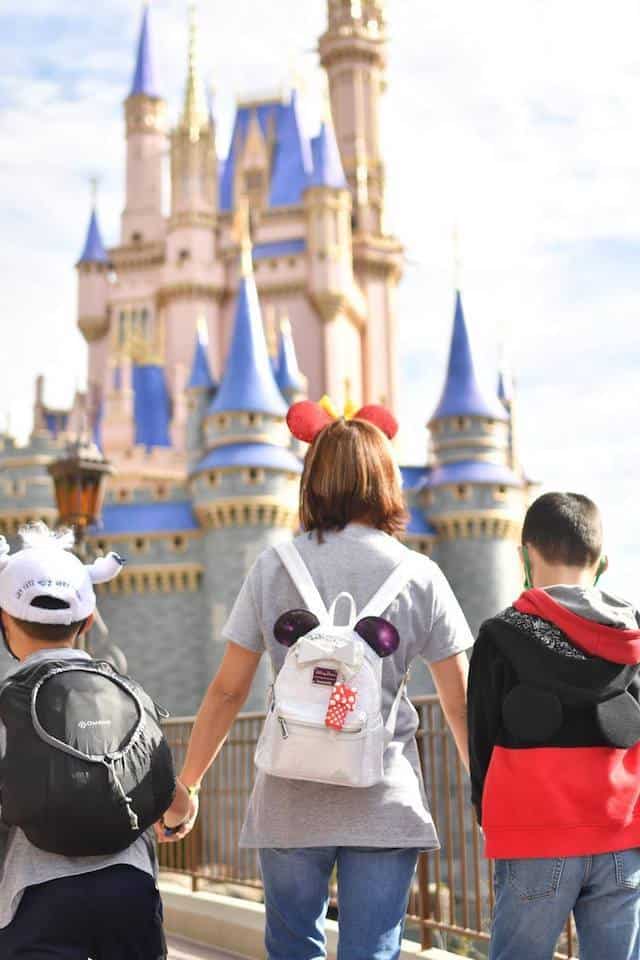 Some of the team went right away, even attending the Annual Passholder preview days!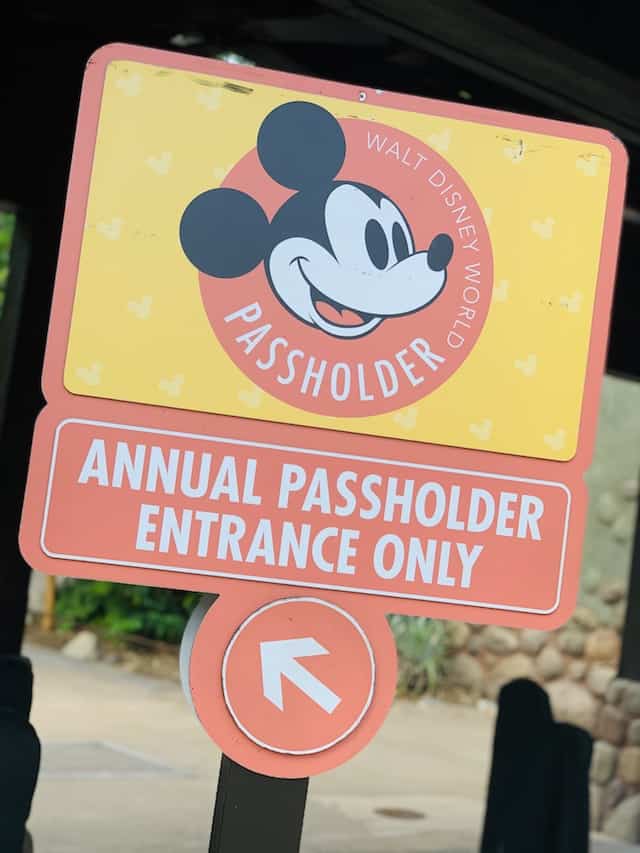 Some of the team waited for better Covid-19 numbers and went in the late summer or early fall.
Two members of our team just returned home from Disney and had an absolute blast!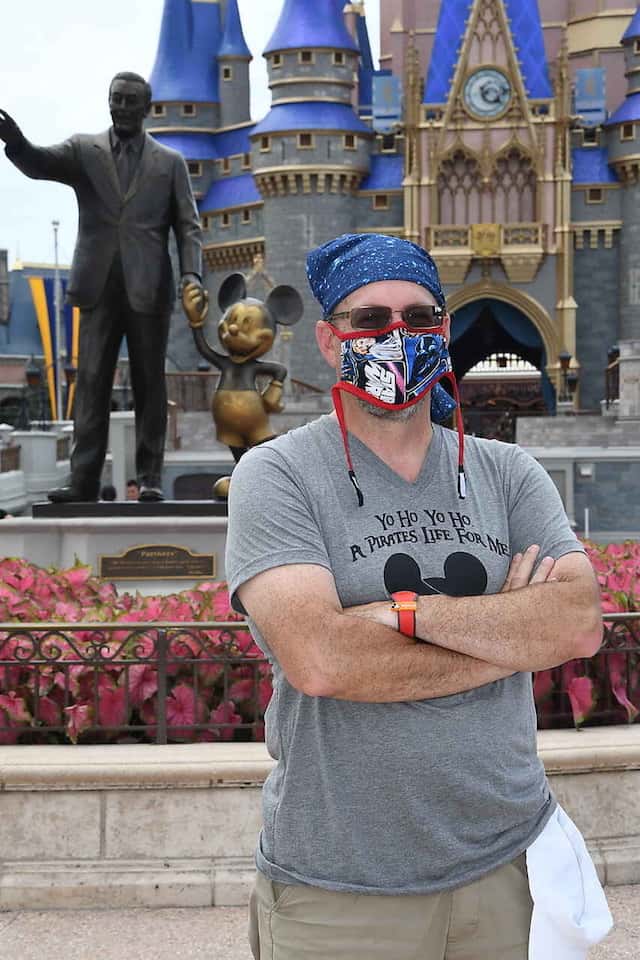 As for me, I'm going to keep watching those numbers and wait for my chance.
Like many of our readers, I crave being in the magic and going "home." But, I can wait.
I know everyone will make their own choices. I just wanted to share my reasoning for waiting.
Have you been back to Disney World? How do you feel about going right now? Let us know in the comments on Facebook and in our Facebook group!
-Rebecca W Davis