Wondering whether or not to watch Disney's latest live action film "Mulan"? Take a look at my honest review of the film. See if you are ready to spend the $30.00 to watch it now or wait until later.
For the past few years, Disney has treated viewers to live action feature films of beloved classics, such as Cinderella, The Jungle Book, Beauty and the Beast, Dumbo and Aladdin.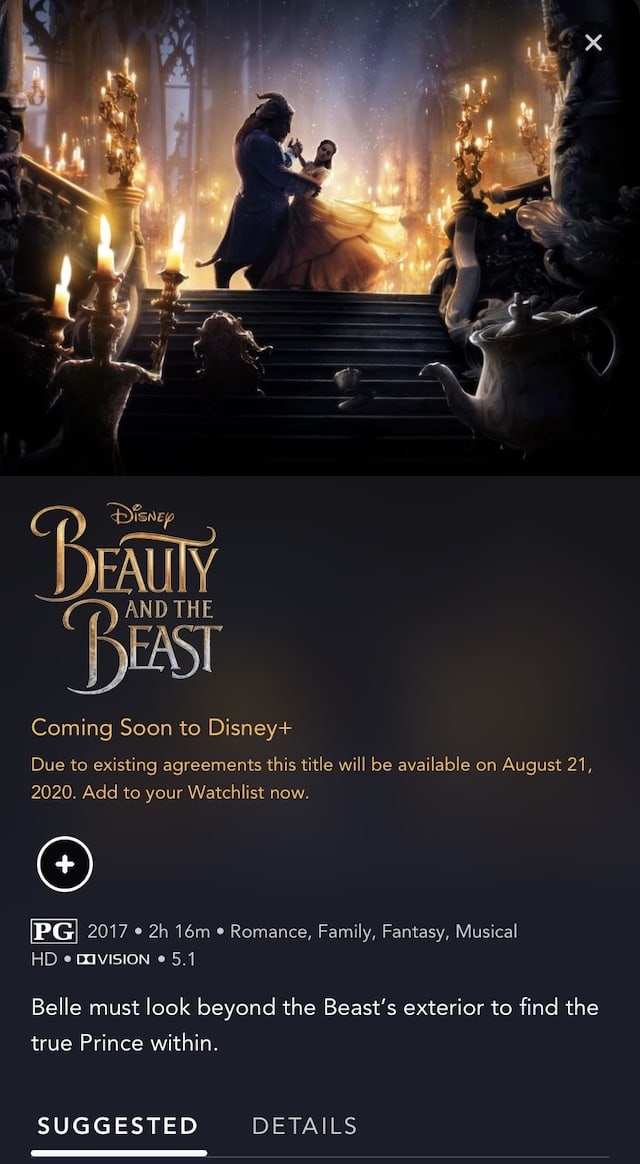 Because of the success of the live action feature films, many more are rumored to be in development. These include films such as Lilo and Stitch and Rapunzel.
Mulan
Disney's "Mulan" is one of my favorite animated films. I think it is one film that is underrated and it does not receive the love it truly deserves.
When I discovered that there was going to be a live action remake of "Mulan", I could not wait! Live action films have always made me somewhat skeptical, but Beauty and the Beast did not leave me disappointed. It is now one of my favorites!
Would "Mulan" live up to my expectations or would it disappoint?
Film Delays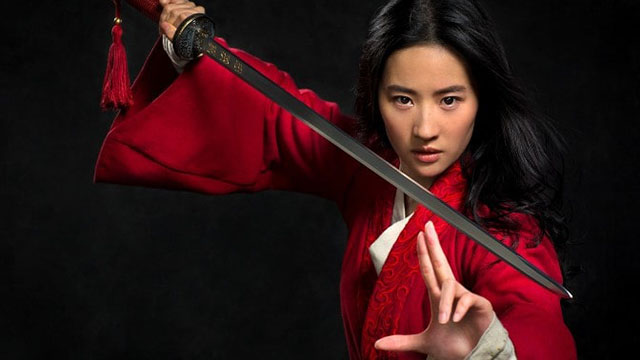 The second I saw the preview for "Mulan", I knew I had to see it. The film looked amazing. I knew what to expect. The scenes looked spectacular and from what I could tell, there were many battle scenes so I knew my husband would want to watch it with me.
I was excited and ready to see it at the end of March, but because of the coronavirus, the film's release was delayed. Then, it was delayed again.
I was beginning to lose hope of ever seeing this film, and then along came Disney+ to the rescue.
Disney+ Release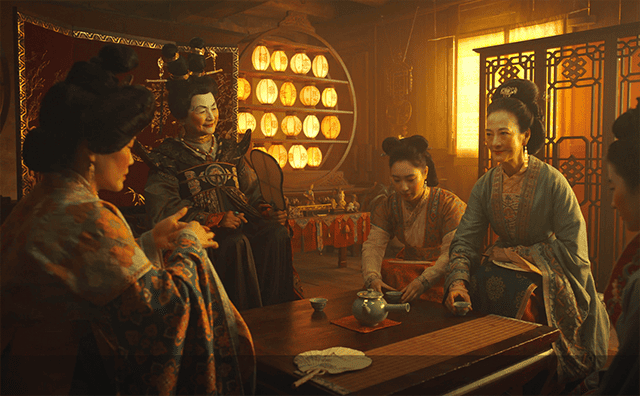 In early August, Disney announced the long awaited film would be coming to Disney+, but at a price. Some people applauded the announcement and others questioned whether or not it was really worth it.
Before its release, spending $29.99 for this sprinkling of pixie dust was worth it. I knew I would see it no matter what, and if I were to see it in the theater, I definitely would have spent more than $29.99 if I were to take myself and my family.
I was excited to see it in the comfort of my own home, even if I had to pay.
The Film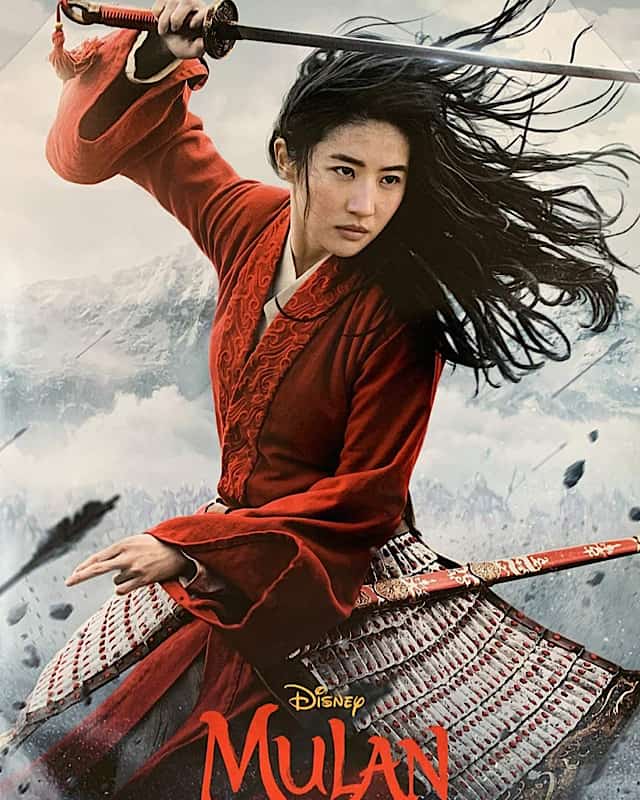 Everyone who sees "Mulan" is already familiar with the story. "Mulan" is a classic tale from China, in which a young woman goes on to fight in place of her father and saves China.
I feel that the film follows the general storyline of the animated version very well. Of course, there are a few exceptions, including Mushu not being her friendly sidekick.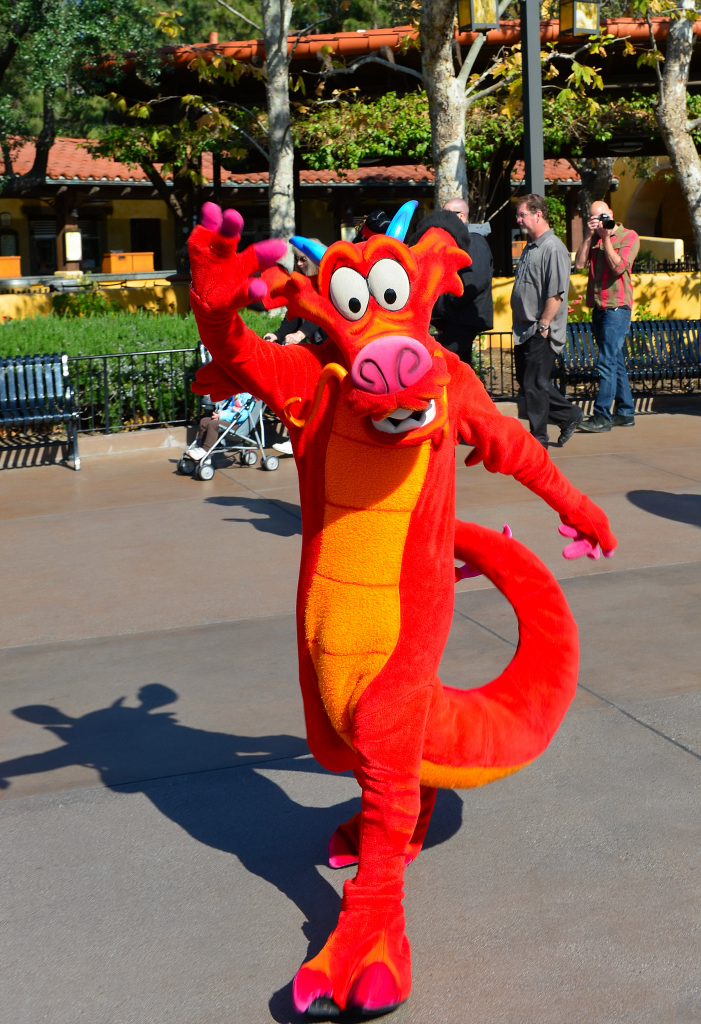 Mulan's grandma is not present in this film. Instead, she has a sister. My two sons really missed the grandma. There is a fun cameo in the film, but you will have to watch to find it!
When the film opens, we see Mulan as a young girl, who is very carefree and energetic. We see her chasing around a chicken in her small village.
She is so energetic, that she actually jumps on top of the rooftops of the village. Many of the people seem stunned by her actions, but the scene gives us an indication of the action that is to come.
New Characters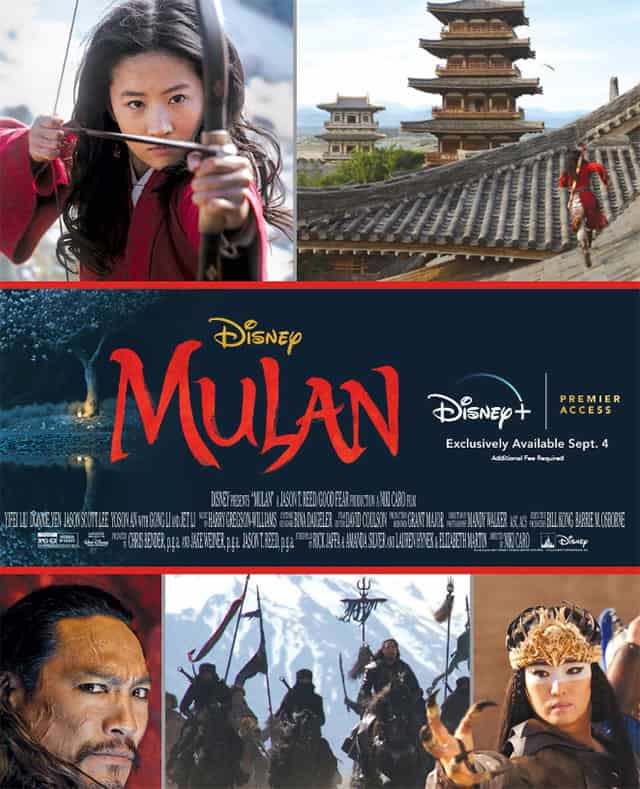 Viewers see new characters. One is the mysterious sorceress, Xianniang ("Gong Li"). This character is one of the primary characters in the film as she follows Mulan throughout the film. She has special powers, which include being able to shapeshift. She is also an ally to Böri Khan ("Jason Scott Lee") who is responsible for commanding the Northern Invasion. I thought of him as the "Shan-Yu" in this film.
We also meet Honghui ("Yoson An") who is a fellow recruit of Mulan's and later becomes one of her allies. Commander Tung ("Donnie Yen") is the leader of the Emperor's Imperial Army and mentor to Mulan.
Lastly, we have the Emperor ("Jet Li"), who is the ruler of China and the one who issues the decree that one man per household must serve in the Imperial Army.
Final Thoughts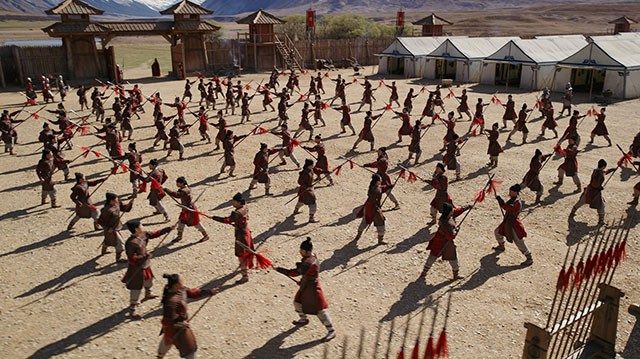 Is "Mulan" worth the $29.99 purchase? Quite honestly, it's hard for me to say.
I wanted to love this movie. However, I found myself wanting a little more from it.
Maybe it is not having the familiar songs, such as "Reflection" or "I'll Make a Man Out of You" in it or maybe it's because Mushu was not there to make me laugh.
I feel like it is missing something, but I cannot quite put my finger on it. Visually, the film is stunning.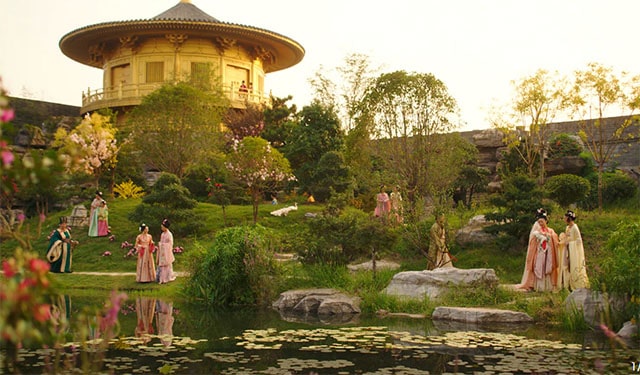 I am quite certain it would look terrific on the big screen.
The costumes are an amazing tribute to Chinese tradition, and I can see some award nominations in the future.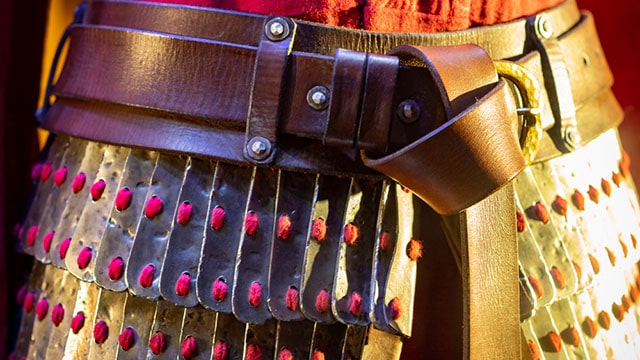 I also feel that the film is respectful of Chinese tradition and values. Loyal, brave, and true are all values that are presented throughout the film.
Years ago, the animated version faced some criticism from China for not being respectful of their culture, and I think that this film succeeds in representing Chinese culture.
All in all, I am glad to have seen it. Was it worth it? Maybe not. It is not the best choice for young viewers and is rated PG-13 due to some various battle scenes and violence.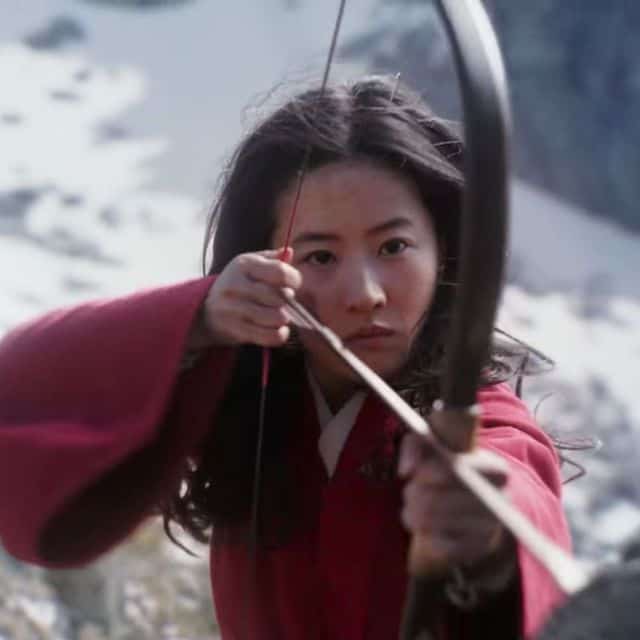 I also feel that children would become bored very quickly. I honestly felt a little bored in certain scenes myself.
Lastly, if you loved the music in the animated version, you will want to at least watch the end credits. Christina Aguilera's songs, "Reflection" and "Loyal, Brave, and True" are played at the end and both of these songs are beautifully done.
For videos of both songs, you can watch them here and here. You can see the trailer for Mulan below. If you do not want to watch it now, remember, it will be coming to Disney+ for all subscribers later this year.
Have you watched "Mulan"? What did you think of the movie? Tell us in the comments below or on our Facebook page!
Maggie Baltz