The newest Star Wars LEGO set looks so cool! Read on for all the details on this upcoming set.
The newest Star Wars themed LEGO, the Mos Eisley Cantina, will delight you with details. At 3,187 pieces this set won't be a quick build, but it will quickly become a conversation piece on display in your home!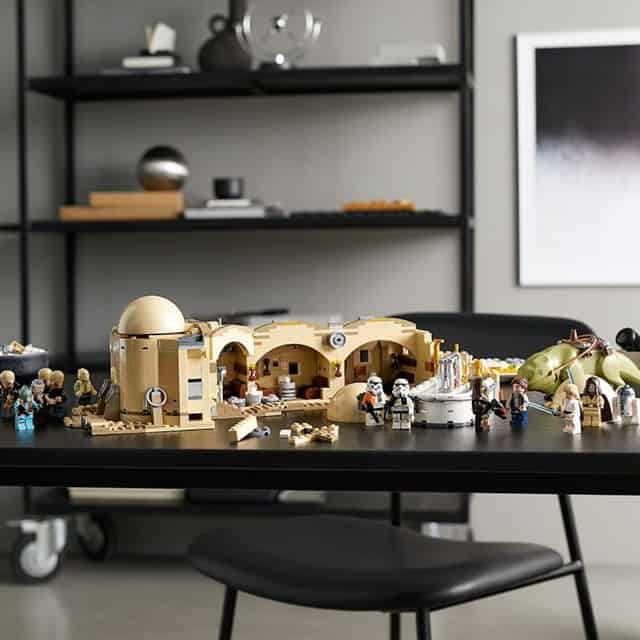 The Mos Eisley Cantina debuted in the first Star Wars Film, a New Hope in 1977. Described as a "rough place" by Obi-Wan Kenobi, this Tattoine bar is the place for underground dealings in the galaxy.
Minifigures
The set boasts an impressive 21 minifigures, including several characters unique to the Mos Eisley Cantina.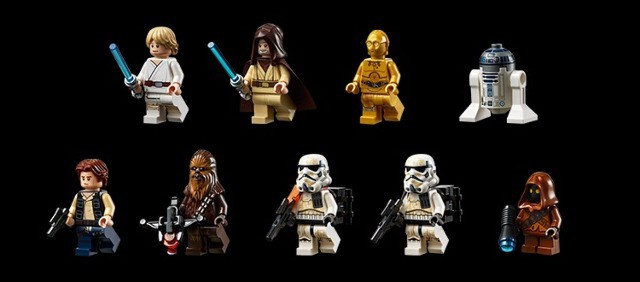 Luke Skywalker, Han Solo and C-3PO come with the set as do Ponda Baba, Garindan and Labria. It also features an R2-D2 LEGO droid figurine.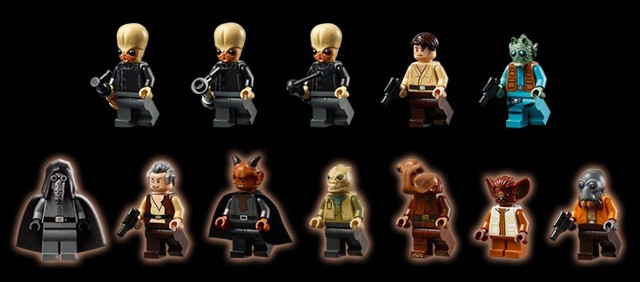 The Cantina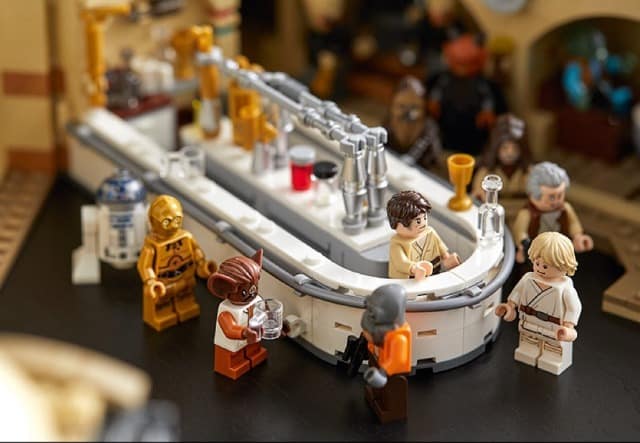 A detailed bar allows for endless play ideas and recreating of classic Star Wars scenes.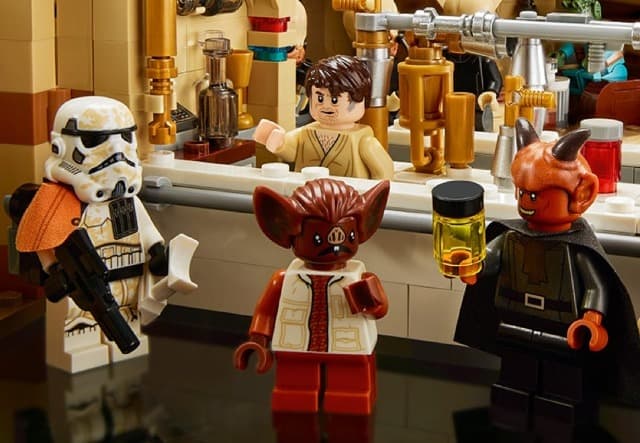 Outside the Cantina, you'll find two Landspeeders and a Dewback creature.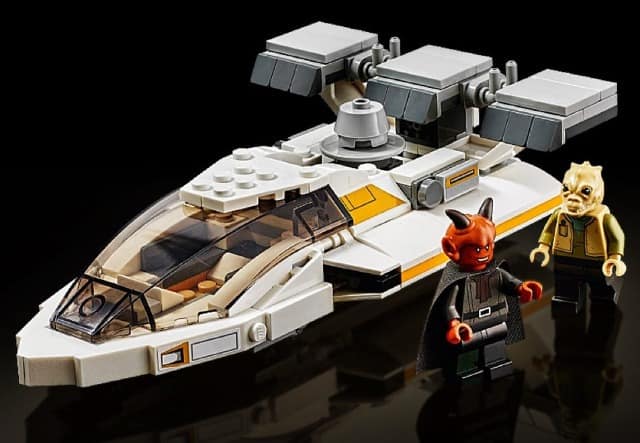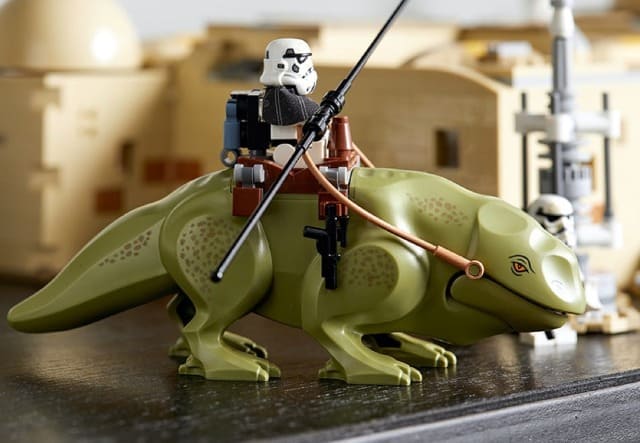 Buying This LEGO
The Mos Eisley Cantina set comes out on October 1. However, if you're a member of the LEGO VIP club, you can access the set on September 16! The set is priced at $349.99.
The LEGO VIP club is free to join and you'll earn points that can be redeemed for gift certificates toward your next LEGO purchase. I highly recommend it.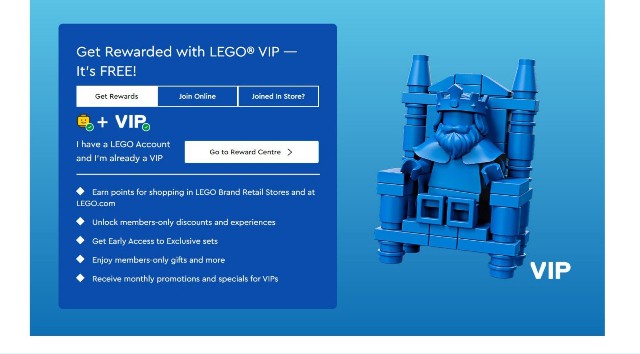 Unique sets like these often sell out quickly and are usually not eligible for the Annual Passholder discount available at the Disney Springs LEGO store. For information about the Disney Springs LEGO store, check out this guide.
So, if this set is a must have for your home, act quickly! Check out a video of this set below:
Will you be purchasing this set? Let us know in the comments on Facebook and in our Facebook group!
-Rebecca W Davis