Character meals are a great addition to your Disney vacation! The food is outstanding. The characters are so much fun to meet, and each meal is unique in its own way. Read on as the KtP writers share which character meal is their favorite!
Maggie
It's hard for me to pick just one, but I'm going to go with Garden Grill at Epcot. I love going there for breakfast. The characters are great! I love seeing Farmer Mickey, Pluto, and Chip & Dale. The food has always been great for us and having an early breakfast reservation is a great way to get on Soarin' Around the World! Last time we were there, we were able to eat and go on Soarin' twice in a row with no wait! It's always one of our favorites when we visit Epcot.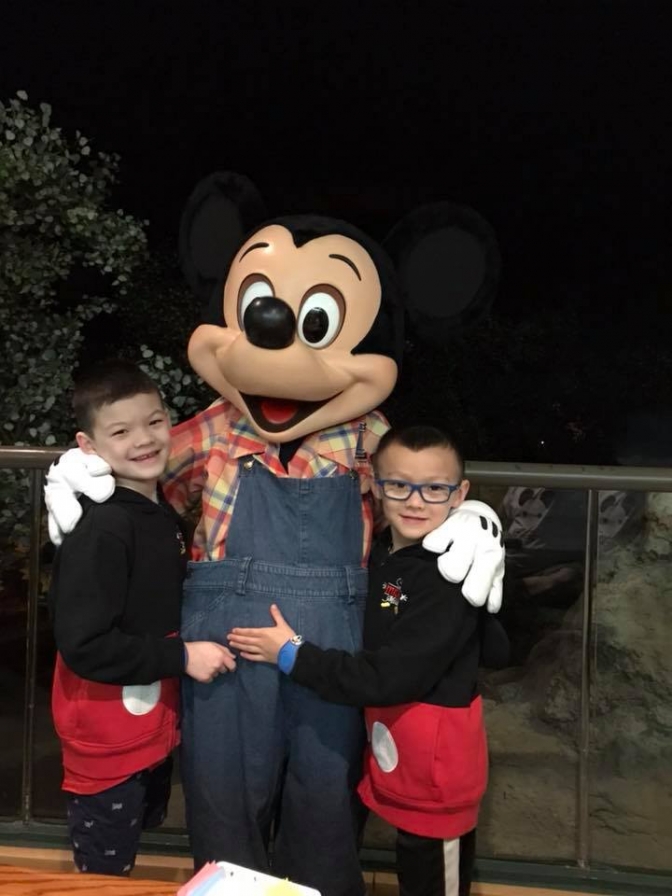 Jessica
We love dinner at 1900 Park Fare. The food is delicious, and it doesn't feel like a typical buffet. The character interaction is phenomenal. The stepsisters have fun teasing each other, and Lady Tremaine is always on the lookout for a Prince Charming for her daughters.
My second favorite is Akershus breakfast in Norway. It is a must-do for princess loving families. The princesses are so interactive and include the children in fun dances and games around the restaurant. It's also close to Anna and Elsa so you can fill up your whole morning with enchanted experiences.
Four reasons to love this meal can be found HERE.
Jamie
My favorite character meal is the Bon Voyage breakfast at Trattoria al Forno. The food is delicious! It was so great to have a character meal that wasn't a buffet. The best part of this character meal depends on who you are asking. My daughters will tell you it's meeting Ariel. If you ask me, it is getting to meet Flynn Rider and his smoulder!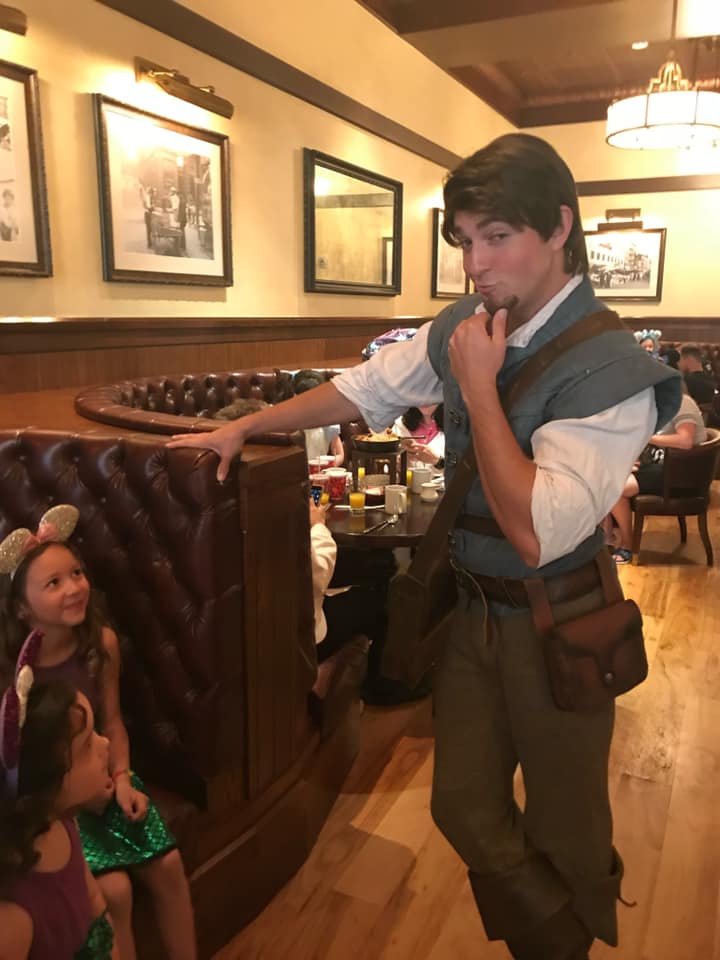 Amanda
Our family loves Hollywood and Vine "Minnie's Seasonal Dine" at Hollywood Studios! Santa Goofy greets you at the door and Mickey, Minnie, Donald and Daisy are dressed in their holiday best! The characters spent a lot of time at our table and even came through twice!
The food is buffet style with a nice selection (really yummy seafood mac n cheese) and a super festive dessert buffet with a variety of tasty treats as well! We like to reserve it as part of the Fantasmic dining package to get great seats for the show as well! It's a must-do for us!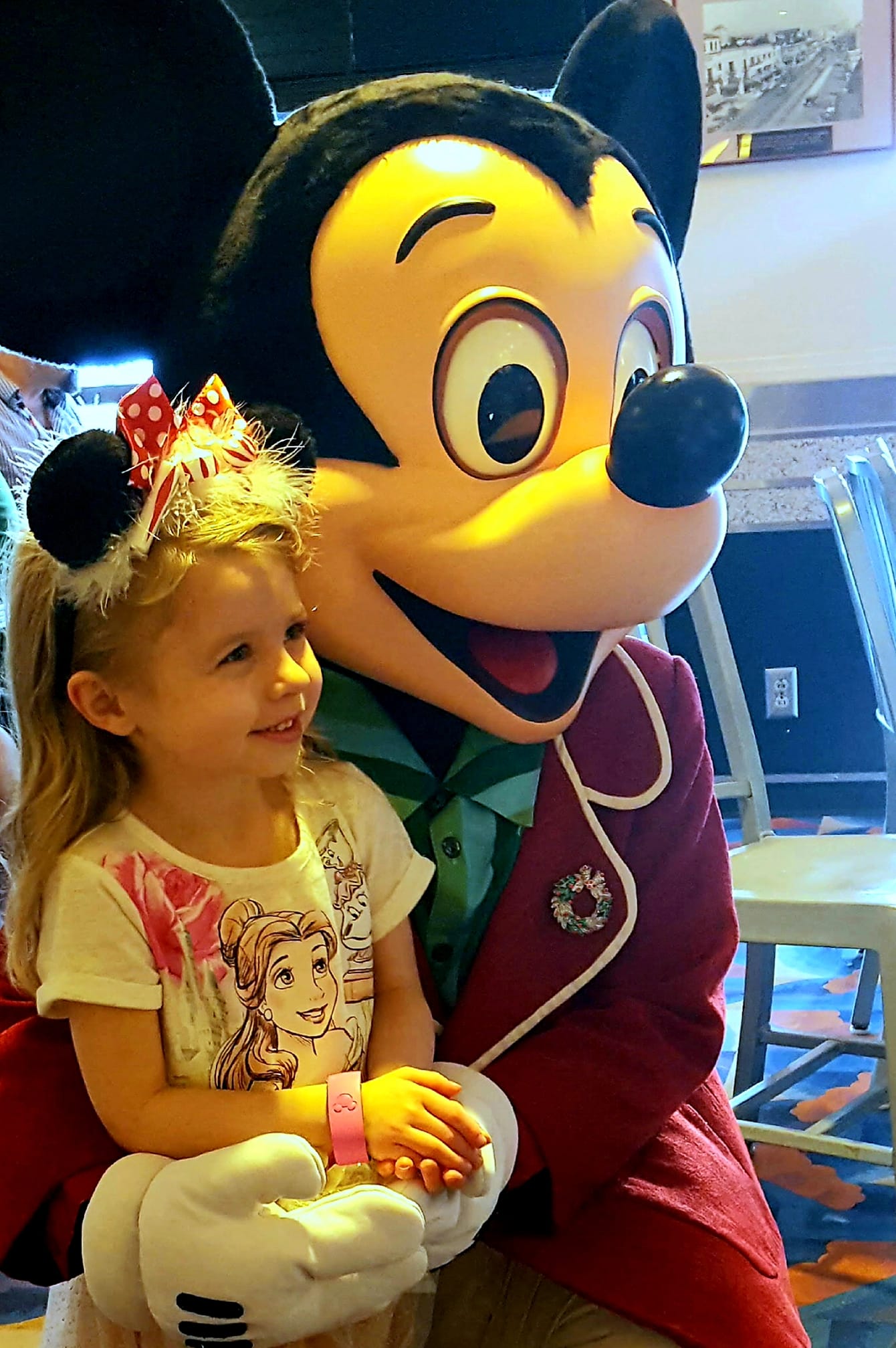 Tara
We absolutely loved Cinderella's Royal Table! It felt so incredibly magical to actually go inside the castle and have a meal with the princesses there. The interactions with the princesses and food were both great and my daughter loved the wishing star and wand. They are such a nice keepsake from our meal!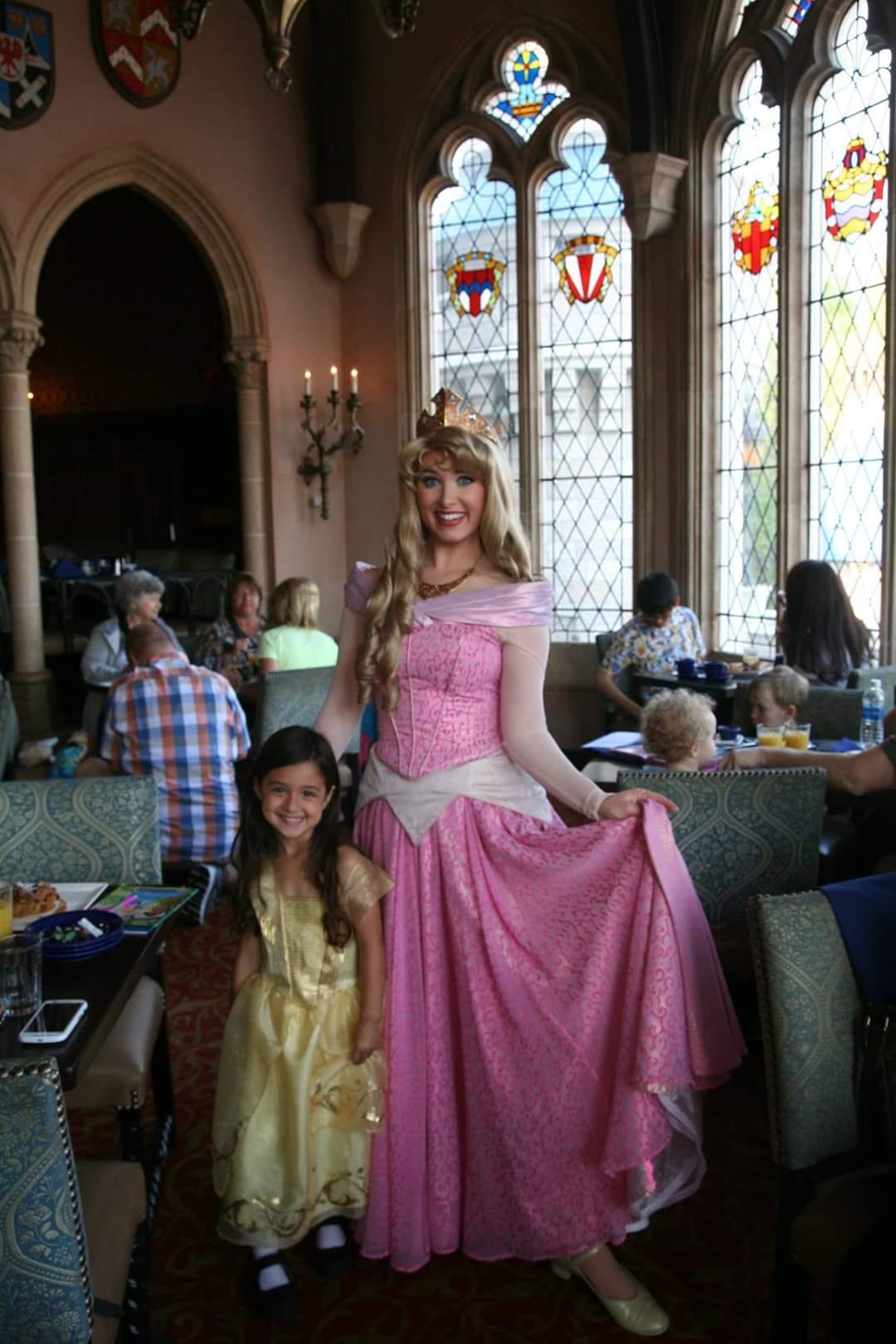 Kenny
Hmmm. Garden Grill brekkie is great. 1900 dinner is the most fun. Trattoria has Flynn, who is a hoot. I'll go 1900 dinner for the fun factor.
Jaelyn
Our favorite character meal was Chef Mickey's Brunch! We were able to pick up a 2:25 pm reservation (last brunch seating) which meant the restaurant wasn't as crowded. The characters were able to spend more time with us and the food was great!
It worked as a perfect late lunch/early supper on our arrival day. Plus my 2.5 year old loved the characters! There's nothing better than kicking off your vacation with Mickey and Pals!
Rebecca
Garden Grove at the Swan on the weekends has a seafood buffet with 2 characters (usually Goofy and Pluto, but we got Minnie and Pluto) I feel like it was around $40 each and we got crab legs and a lobster thermidor.
The decor is supposed to look like Central Park in NYC. Tough to beat that! And yes, my son is eating a French fry in the picture as per usual at our character meals.
Susan
Hard to pick a favorite. We recently dined at Story Book and loved it!! The characters were so interactive, even with the adults! My favorite character was Dopey, and my husband cracked up seeing kids give Grumpy an attitude (made my heart happy since he is NOT a character guy).
The prime rib and no-sugar-added chia pudding were delicious. We had a 4 pm reservation and didn't have to wait at all since the restaurant just opened. Also, Wilderness Lodge was so beautiful!!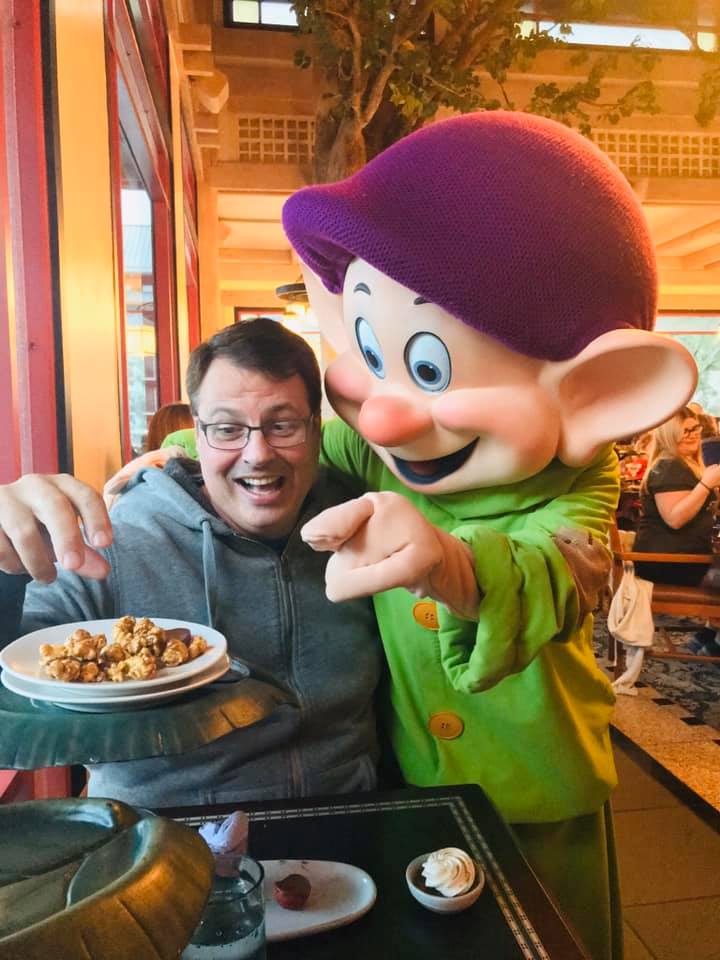 Kate
My favorite character meal is Garden Grill. I love that it is an all you care to enjoy instead of a buffet. It is great for families with small kids because there is no need to navigate the buffet while juggling 3 plates.
The characters are fun to play with, and Chip and Dale are favorites in our house. We love watching scenes from The Land. We also appreciate the real eggs and fresh fruit. I love the early access to the park. Walking through empty Epcot is one of my favorite things.
Monica
My favorite is 'Ohana. It has such a fun laid back vibe, and I love how Stitch interacts with the kids! He was very mischievous with my daughter. Plus, the bread is amazing and I love that I don't have to get up and get food like some character buffets.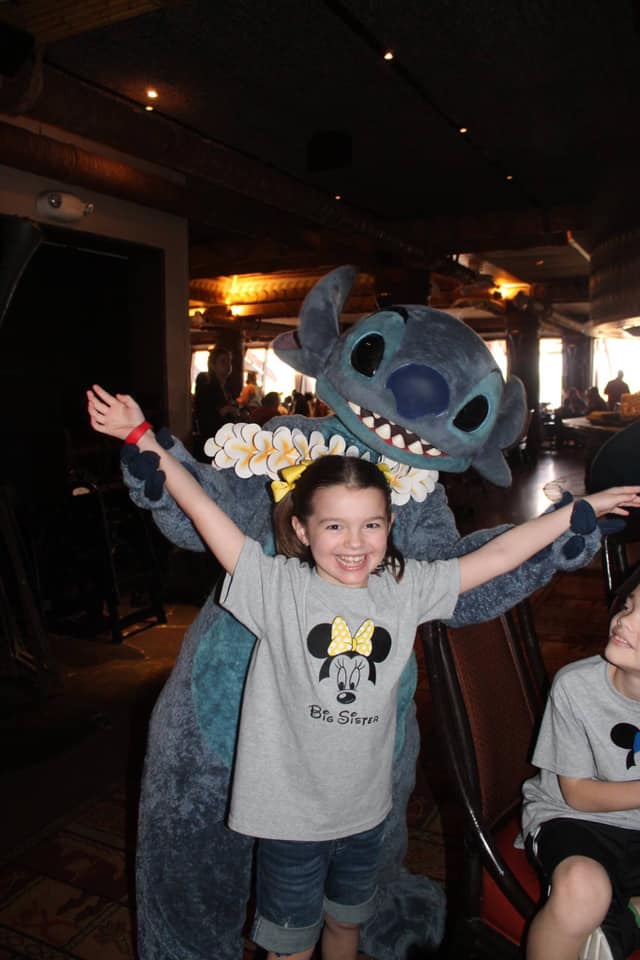 Heather
My favorite character meal is a toss-up between 'Ohana, Cinderella's Royal Table, and Cape May. My family has been going to Disney ever since my son was 7 months old and it is so much easier when food is brought to you versus buffet style. Huge factors for me on deciding where to eat. I loved the character interactions we had at Cape May, but it is buffet style which can be harder with a small child.
I really love breakfast family style and the character interactions we had at 'Ohana. Stitch is one of our favorites. I love the princesses, so Cinderella's Royal Table was so much fun for me! I love the theming of being in the castle and seeing all the princesses in one place. I love the fact that the princesses talk, so you get a different interaction than with Mickey and friends. It's so hard to choose just one!
Marisol
Mine would be 'Ohana for the amazing 'Ohana breakfast bread! Yum!
We hope you enjoyed reading about all of our favorite character meals! Please share your favorite meal with us in the comments below or on Kenny the Pirate's Facebook page!
Maggie Baltz