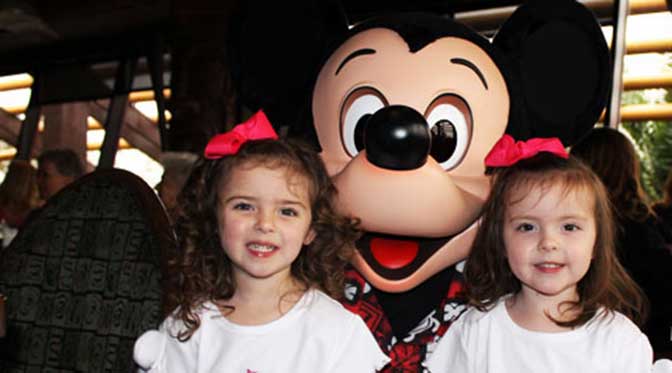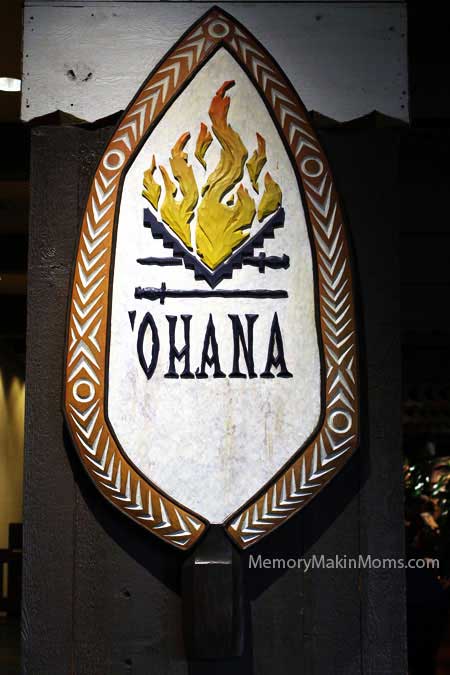 Our family doesn't often take advantage of Disney's table service restaurants, but we decided on our last trip to give them a go so we could say we've had the "full" Disney experience. One of the restaurants we didn't know we wanted to try was the 'Ohana character breakfast. I say "we didn't know we wanted to try it" because we didn't get a reservation there until the night before we went! That's a crazy story for another time, but I am glad things worked out the way they did because it did not disappoint. 'Ohana is the restaurant located in Disney's Polynesian Village Resort. The Polynesian Village Resort is a deluxe resort that immerses you into the south pacific culture through the mediums of decor, dining, and overall atmosphere. We specifically went to the resort to eat breakfast, and boy did it deliver! We were warmly welcomed with an "Aloha!" from just about everyone we encountered, and, since it was our first time, our Cast Member who seated us thoughtfully explained how everything worked. 'Ohana serves their breakfast "family style," which means they bring it all out to your table, and you serve yourself from the giant dishes of food. We started out our meal with warm pineapple bread and cinnamon raisin bread (both of which were excellent) along with "Stitch Juice" (a delicious blend of orange, passion, and guava fruit juices).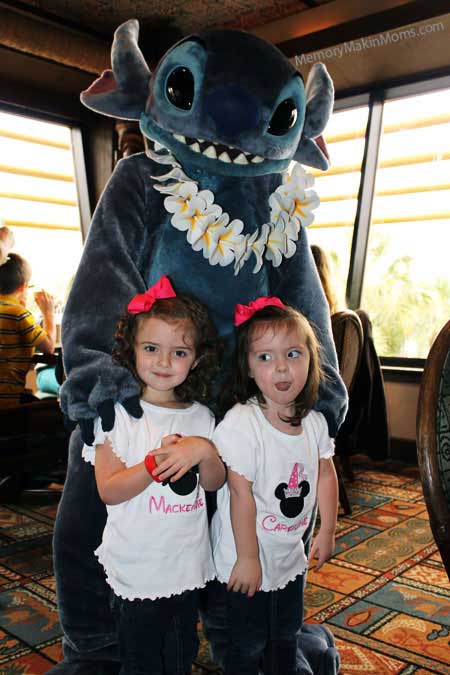 While we were waiting for our meal to arrive, my daughters got to meet Lilo, Stitch, Mickey, and Pluto. By this point in our trip, they had seen Mickey and Pluto about 10 times already, but they were still excited to see them as well as the new characters they hadn't met yet. As an aside to this post, if you or other members of your party love characters and want an easy way to meet them, table service meals are a great way to do that. It sure beats standing in line anyway (and yes, I have plenty of experience waiting in line for two certain sisters, so I know all about waiting)!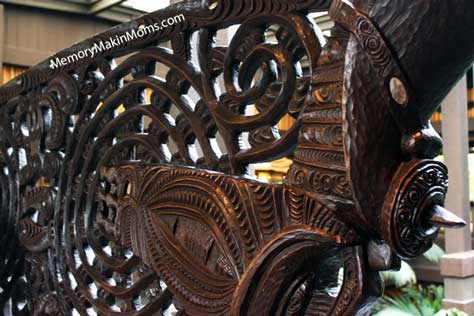 When our meal finally arrived, we were all definitely ready to dig in! We were served scrambled eggs, bacon, sausage, breakfast potatoes, biscuits, and fresh fruit. Everything was absolutely delicious, but my husband and I both agreed that the breakfast potatoes were out-of-this-world good. We probably would have asked for seconds had we not eaten bread beforehand, along with all the other fresh goodies on our plate. One of the best things about eating family style as opposed to a buffet is that everything was brought to our table hot and fresh. You just can't beat hot, fresh food, no matter what meal of the day it is!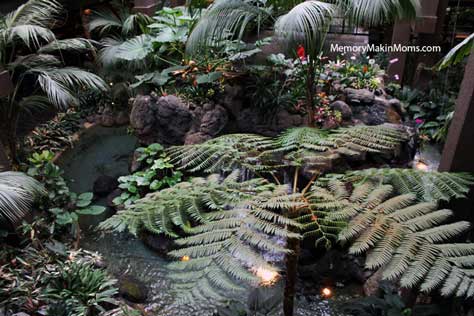 The service and atmosphere also made our 'Ohana experience a great one. Our server was friendly, and I love how she referred to us as "cousin" instead of "mam" or "sir," which really brought me back to my own personal experiences in Hawaii and how family oriented the people of that culture are. It made the experience very authentic.  Midway through the meal, it was time for the little ones to get up and "shimmy and shake" around the restaurant in a conga line with the characters. My girls loved that part!
I hated to say goodbye to the Polynesian when our meal was over, but I am so glad we were able to try it! I've heard excellent things about 'Ohana's dinner experience too. Prices for breakfast range from $15.99-$29.99 per person, and dinner prices range from $30.00-$59.99 per person. Some Disney Dining plans are accepted at 'Ohana, and, if your dining plan is, it is absolutely worth your dining credit to eat there! Aloha!
ºoº Sarah
About the Author:
Sarah is a self-proclaimed Disney addict and is married to her prince charming who fully supports, and participates in, her addiction. They have two beautiful, spunky, Disney-loving twin girls who love superheros and princesses alike. Sarah lives in Alabama and blogs about her love of Disney over at Memory Makin' Moms.