Epcot's Akershus Royal Banquet Hall is a princess character meal, set in a medieval castle located in Epcot's Norway pavilion.  I have to admit, I was skeptical about dining here.  The menu was a turn off, when I noticed that it was mostly Norwegian food, so this was never "must try" experience. However, on my last trip, I realized how wrong I had been!
[the_ad id="41782″]
We booked a last minute trip this summer, and there were nine of us in our party.  Three of the children we were with were visiting Disney World for the first time, and really wanted to do a character meal one day of our trip.  Since we had missed booking our dining at 180 days, we were not left with many options, so we settled on Akershus, but after, I realized we weren't settling at all!  Here are four reasons why you'll love Akershus Royal Banquet Hall.
1. The food is delicious.
Prior to booking, I was worried about the menu.  We booked a breakfast reservation, and online the menu lists scrambled eggs, bacon, sausage, and potato casserole as all you care to enjoy.  The only other offering is a  "Norwegian Smorgasbord" of different meats and cheeses.  Luckily, when we arrived, the promised menu items were there, along with an assortment of pastries, and our favorite Mickey Waffles!  
2. The atmosphere is stunning
When you arrive, you enter a regal castle, which is beautifully decorated.  The  Architecture is encompassed in stunning-high ceilings, beautiful arches, and large windows that brighten the room with flowing natural light.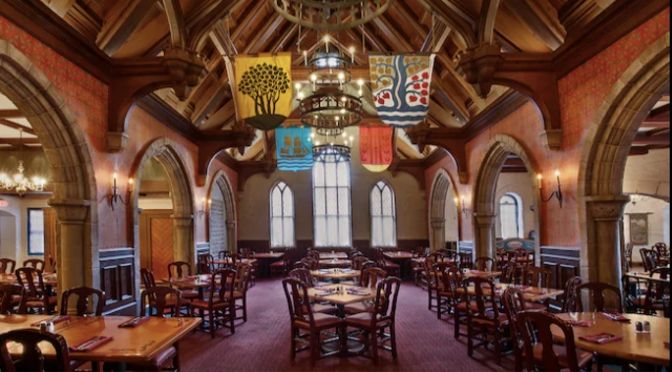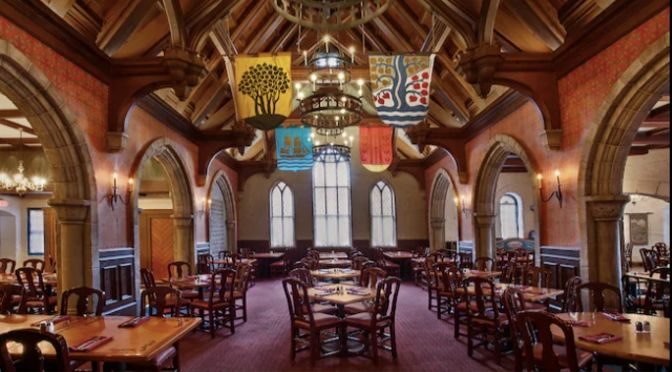 3. The character interactions are fantastic
When you arrive, you are greeted by Belle in her beautiful yellow ball gown.  A photo pass photographer is there to capture your memories of this amazing meet and greet!  After visiting Belle, we sat down and just a few minutes later, an announcement was made that there would be a "Princess Procession" and a princess would be coming to lead the festivities.  Cinderella came over to our table and rounded up our girls as Snow White, Ariel, and Jasmine went to nearby tables to get the rest of the children.  The princesses lead the children through the restaurant like a parade.  My girls felt so special as they walked by and waved to all of the guests!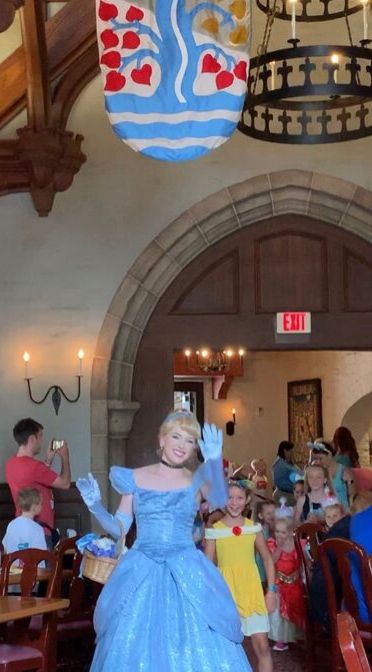 Afterwards, each of the remaining four princesses spent some time at our table.  I didn't feel at all as if any of the interactions were rushed, and the girls had stars in their eyes as they met each of the princesses.  These interactions alone were worth the price of breakfast, in my opinion!  A helpful reminder that ALL character meets in Walt Disney World are always on Character Locator!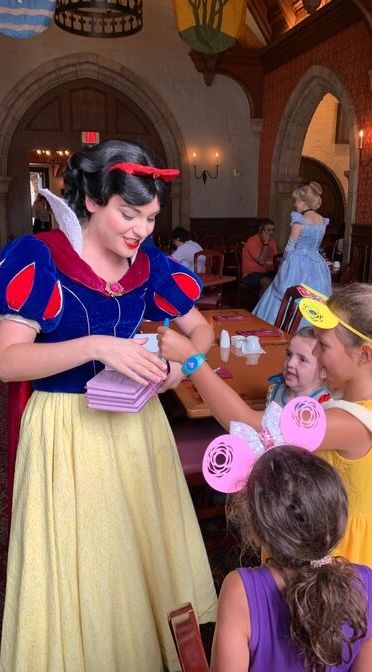 4. The location is key
Akershus is located in Epcot's Norway pavilion, right next to "Frozen Ever After" and the Anna and Elsa meet and greet.  If you booked a pre-park opening reservation, you could be among the first in line for either attraction, which would significantly cut down on waiting time-always a bonus in my book!
KtP tip:  Ask to pay your bill when seated so you can easily leave when the park is opening.  You can also enter the park at 7:45am with 8:45am or earlier reservation and you'll be seated right away!
What are YOU most looking forward to when visiting Akershus?  Drop me a comment below and let me know!
Jamie Fonseca
"All our dreams can come true, if we have the courage to pursue them."-Walt Disney