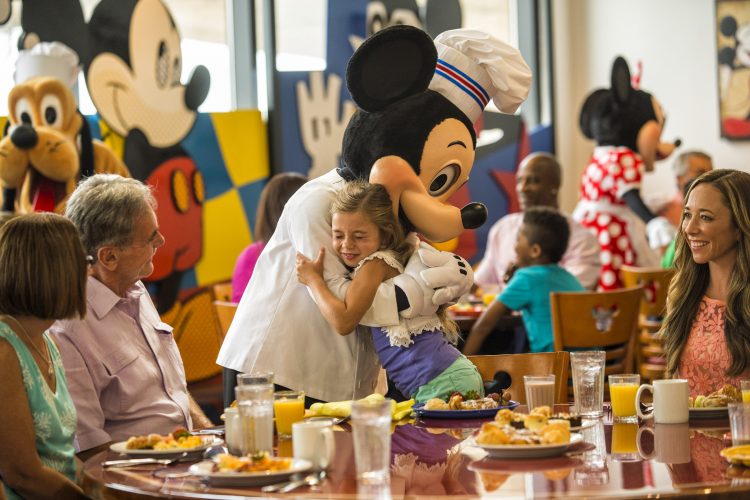 When most people think character dining, they typically think of breakfast.  Did you know you can get a brunch reservations at some restaurants?  We stumbled upon Brunch at Chef Mickey's and discovered an amazing alternative to the traditional character breakfast.
When I decided on Chef Mickey's for our trip, all that was available were dining times which were later in the day. I chose a 2:15pm time slot for our dining excursion.  Like most guests, my family enjoys afternoon breaks from the parks.  On our Chef Mickey day, I simply used brunch as our break instead of heading back to our resort.  We planned that day as our Magic Kingdom day, so we simply hopped on the monorail and went over to the Contemporary.
[the_ad id='41519′]
Upon arrival I noticed right away that Chef Mickey's wasn't as crowded as it is during breakfast hours.  We were seated right away as well.  Due to it being brunch, not only did we dine on traditional breakfast food such as eggs, pancakes and fruit but there were lunch/dinner options out as well.  We had tortellini, macaroni and cheese, tator tots, carved ham and more.  It was truly the best of both worlds!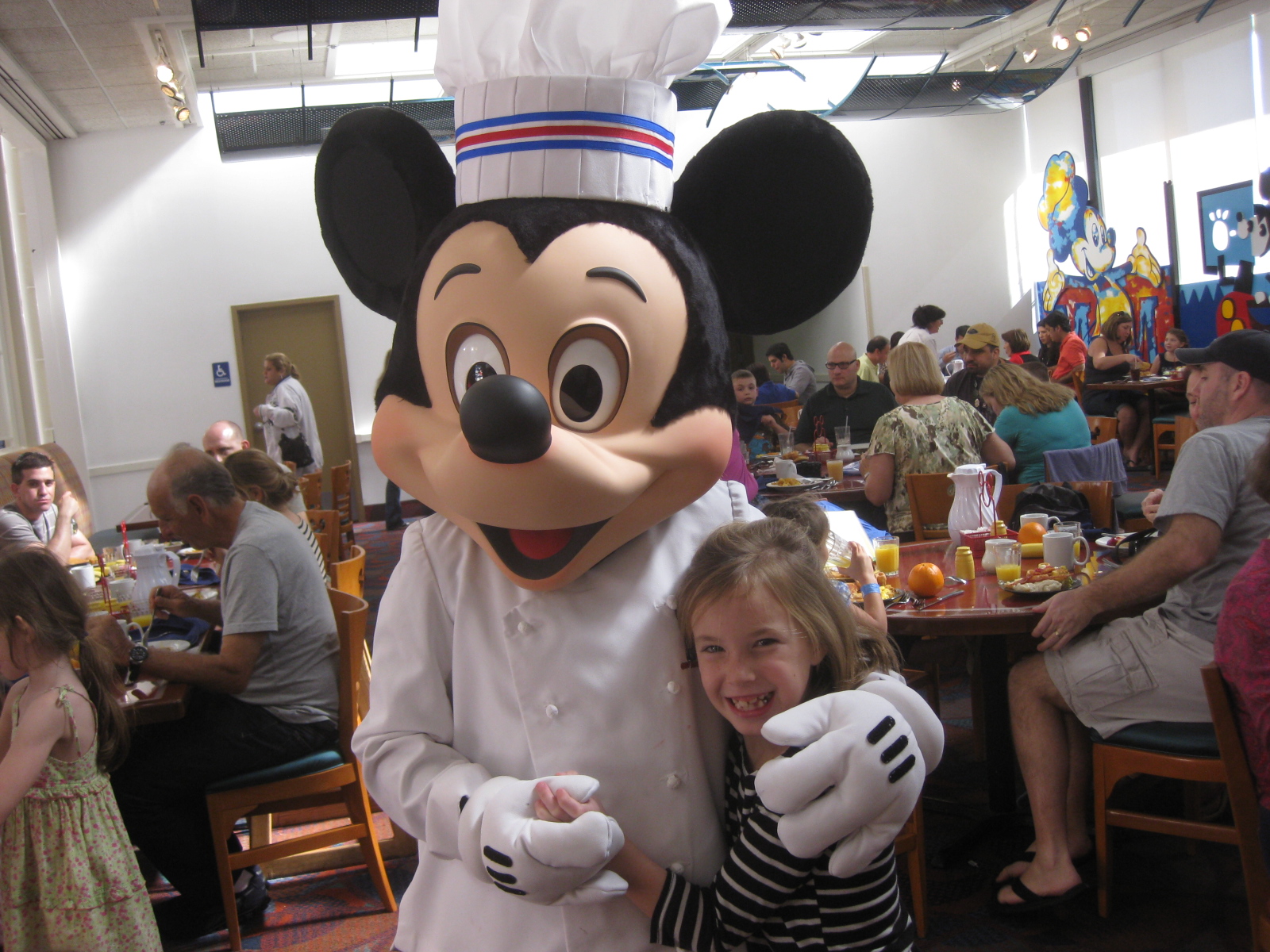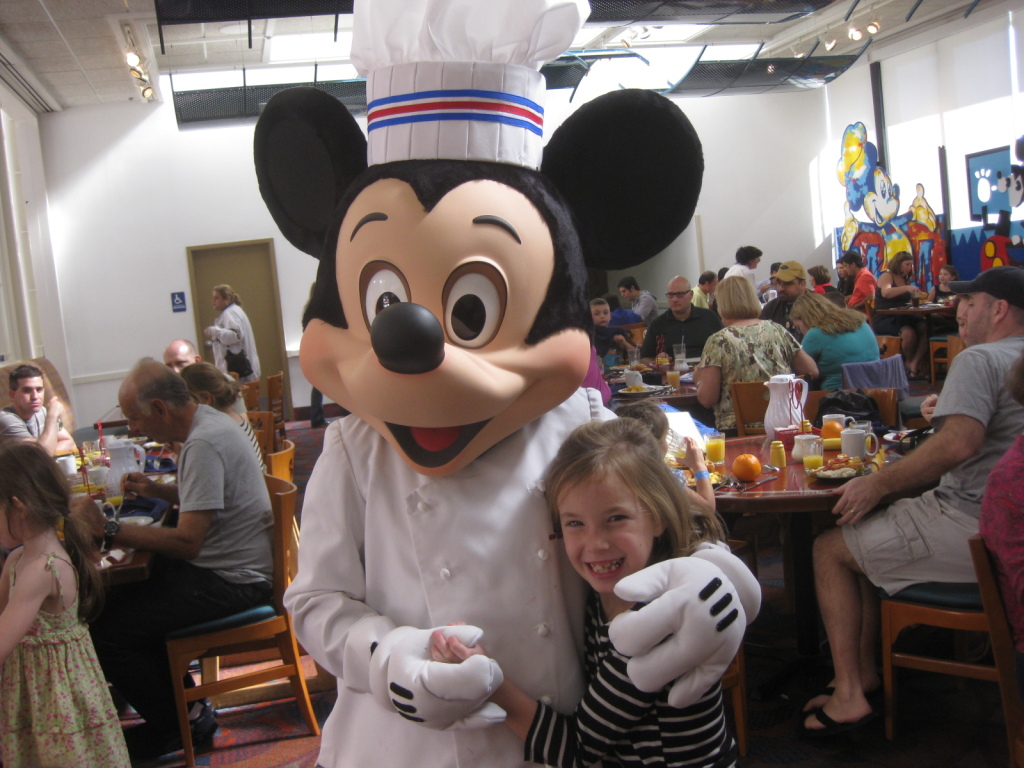 We found that the characters spent more time at our table since the restaurant wasn't packed.  This was especially nice for my kids who received some quality time with Mickey and his pals.  Now, don't get me wrong, Chef Mickey's wasn't empty but there were open tables unlike we are used to seeing in the morning.
A nice thing we did afterwards was to explore the other hotels on the monorail. It is always great to experience the prime resorts located on the monorail to experience some of the luxury that resides in Walt Disney World.  We shopped at the Contemporary (one of the nicest resort gift shops by the way), and then hopped on the monorail to visit the Polynesian and Grand Floridian on our way back to the Magic Kingdom.
A brunch at Chef Mickey's is a great way to still enjoy character dining without all of the hustle and bustle of breakfast. My boys got to enjoy the monorail, which we might not normally have done since we weren't staying at a monorail resort.  We arrived back at the Magic Kingdom, rested, with full bellies, ready for more fun.
Have you ever had brunch at Chef Mickey's?
-Jackie Kurtz
KennythePirate's Complete Guide to Disney World Character Dining
https://www.kennythepirate.com/?s=character+dining