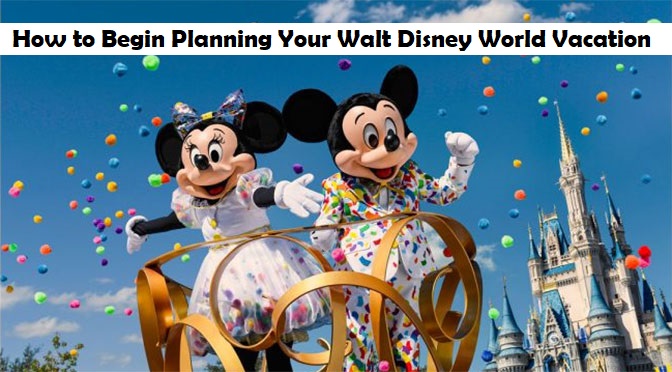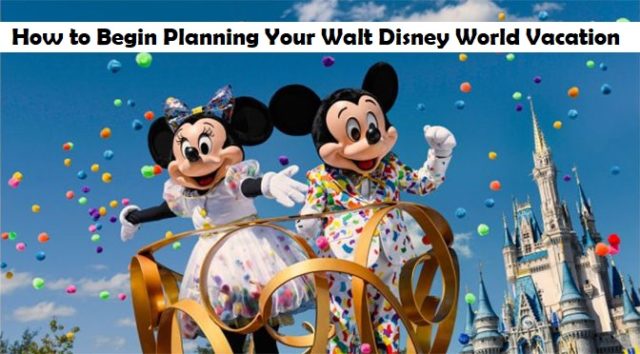 If you have never been to Walt Disney World or it has been a while since you have been, the planning process might be a bit daunting.  You might wonder how to even begin making plans!  Here is some guidance for getting started.
The right plan can help you have an amazing vacation to Walt Disney World.  The planning process has many facets, and focusing on a few key elements can help everything fall into place. Fortunately, Kenny the Pirate's site and Character Locator are excellent tools for building just the right blueprint for your trip.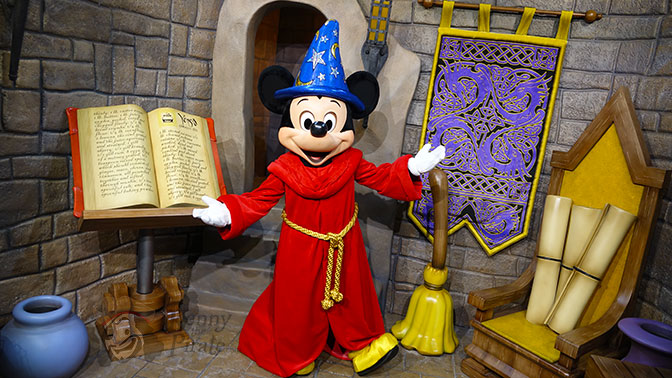 The Basics
1. Know your Budget
There is Disney fun to be had on both limited and expansive budgets.  Knowing your spending limits will help make planning MUCH easier because it will narrow down the scope of experiences to participate in.
For example, if you are on a smaller budget, you might elect to skip out on premium experiences like dessert parties and signature dining.  You will probably stick to basic lodging and park plans and maybe a few meals.
Some people like to set their budget at the HIGHEST number they are comfortable spending and are pleasantly surprised if they spend less.  Others like to set a range and stay within it.
Regardless of your budgeting style, be sure to start with this step so that you know the limits you need to set on travel, dining, lodging, premium experiences, souvenirs, etc. Read helpful advice for budgeting here.
2. Know your Travel Dates
Figuring out WHEN to go to Disney can dramatically affect the offerings available to you during your trip. If you are an educator or have school-aged children, you might be limited to dates that coincide with school breaks. If you have no children in your travel party, you may be interested in traveling in the "off season."
If you really cannot stand the heat, you may prefer to avoid travel during months that are traditionally oppressively hot.
You may want your trip to coincide with the park's holiday or one of Epcot's festivals or an event like a marathon. You might also prefer to avoid travel dates that coincide with refurbishments of popular attractions.
You should definitely check what sort of special events are being offered and how it affects regular park hours. For example, Magic Kingdom closes early for Mickey's Not So Scary Halloween Party and Mickey's Very Merry Christmas Party.
Regardless of what information you are looking for you should check out Kenny's Crowd Calendar to help you to determine your ideal travel dates. You can play around with dates to see when the best times to vacation are. Alternatively, if you are locked into a specific date range, the calendar can still help you know what to expect.
3. Figure out Where you Will Stay
The options for lodging during your Walt Disney World Vacation are vast and cater to all budgets. You can stay on site or off site.  You might want to have access to the perks of staying at a Disney Resort or specified partner hotels such as the ability to book FastPass+ 60 days in advance, Magical Express, Extra Magic Hours, Magic Bands, Disney Transportation, etc.
If you stay on site, you have a variety of value, moderate, and deluxe resorts each with different room types to consider depending on your budget.  You might not care what your room is like if you plan to use it only for sleep or showers, but it might be very important to you if you are planning to spend time relaxing at your resort.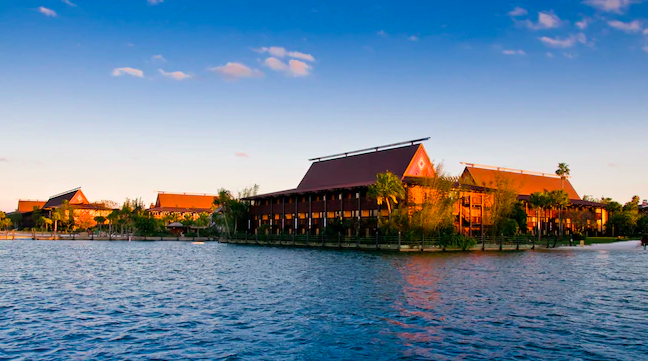 Some travelers find resort pools to be a fun part of their Walt Disney World Vacations.  Others are interested in specific amenities and dining options.  Still others take transportation options such as boats, buses, the Skyliner, or the monorail.
Having the ability to walk to the parks is also something to take into consideration. There are a few Resorts that are within walking distance to the parks.
Your budget and the composition of the members in your travel party will go a long way in helping you decide which option makes the most sense for you.
4. Determine How you Will Get There
Will you fly?  Will you drive?  Will you take a train? Will you rent a car once you arrive in Florida?  Deciding how to get to Disney can determine what you will be able to do on your arrival and departure day.  It will also help you determine your options for navigating to and from the parks. Some people prefer to have a car, but others love the idea of letting someone else handle the driving for their vacation while they enjoy the feeling of being immersed in Disney.
5. Make your Disney Wish List
When it comes to how to occupy your time in the parks, you will read tons and tons of reviews and see a multitude of opinions on social media, all of which express differing opinions on what is a "must do" or a "must eat." Sit down with your travel party and make a wish list of attractions and experiences that are YOUR OWN must dos.  Then use that as your guide to drive your plans.
You may or may not be interested in thrill rides.  Some of your travelers may be too small for some attractions. Other members of your party may be limited by health concerns or even pregnancy.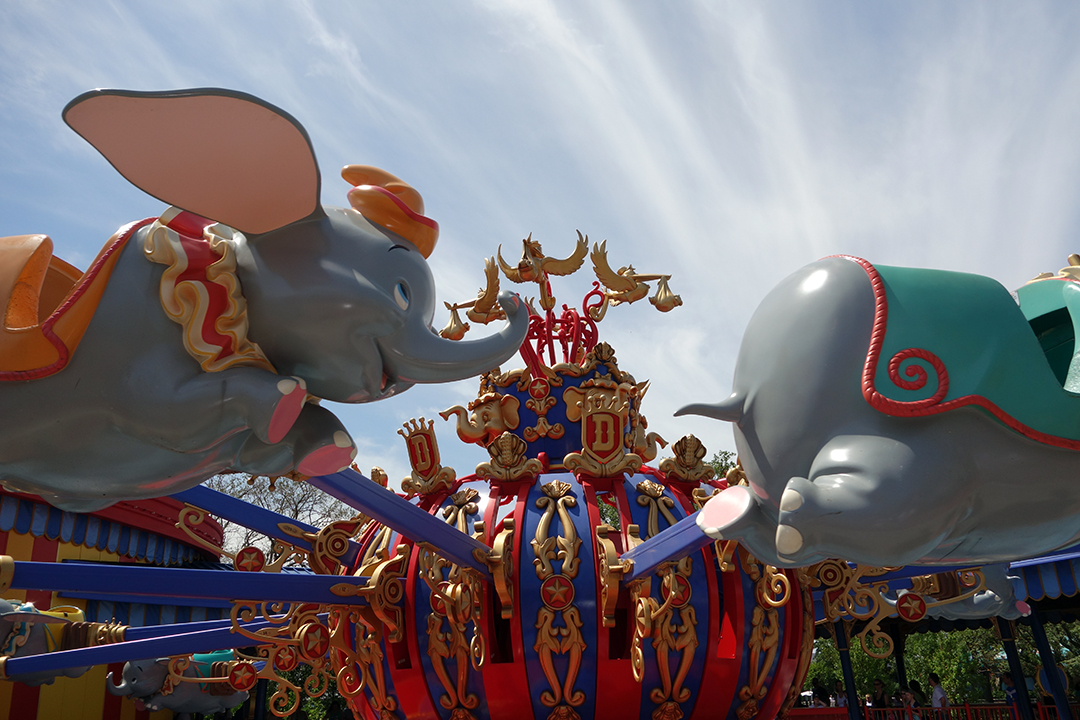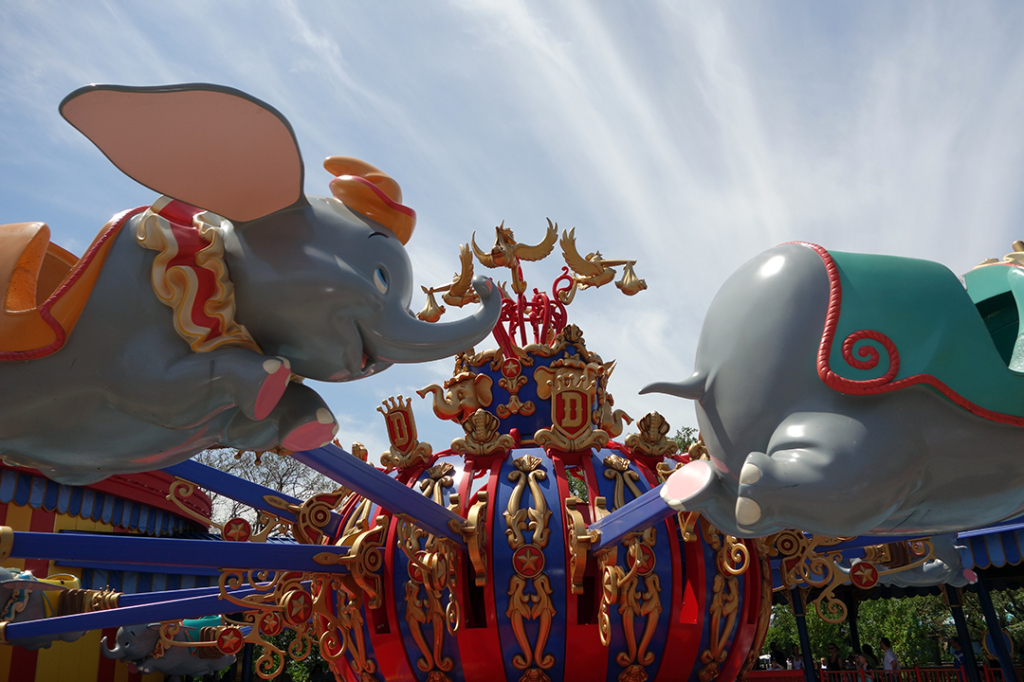 You may be really into exploring the World Showcase in Epcot and need extra time. You may have toddlers or babies to keep happy.  You may find that you don't really need an entire day at one of the parks or that you don't need park hopper passes.
Maybe you need to set aside some time to do non-park activities. Mid day breaks or days to sleep in may make their way to your wish list.
Regardless, figuring out what you will need to do to meet the wants and needs of your group will help you to plan which FastPasses, shows, and meals to prioritize and will help you narrow your focus and eliminate some of the guess work. Customizing your plans to your wants will make your trip feel personal and ensure a great time.
6. Decide which Parks you Will Visit Each Day of your Trip
Once you have the wish list for your trip created, you can determine which parks you will visit on each day of your trip. Walt Disney World has 4 park: Magic Kingdom, Epcot, Hollywood Studios, and Animal Kingdom.  All of them have distinct attractions and entertainment, and you will need to be intentional in planning when to visit each one. For example, you may want to see all 4 parks, or you may find you only have an interest in touring a few of them.  You might decide you need 2 full days for Magic Kingdom.  You might decide you need one and a half days to do Epcot, but only a half a day to do Animal Kingdom.  You may really want to see a night time spectacular like Happily Ever After or Fantasmic.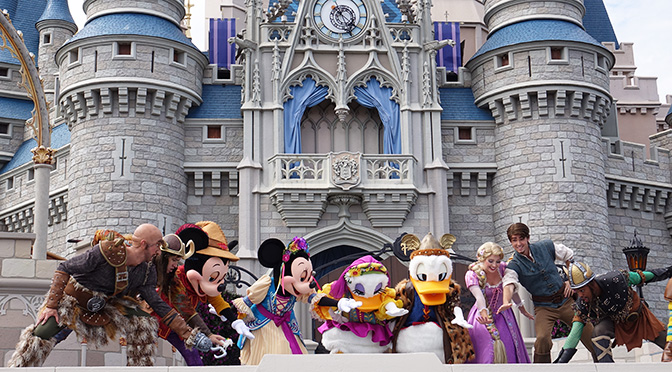 You might want to chase the Extra Magic Hours to take advantage of every operating hour Disney has to offer. You may even decide to plan a break with a resort day or some time for shipping in Disney Springs.
Again, following Kenny's Crowd Calendar can really help you decide where to go when. It will help you to know what is happening in each park during your stay, and it will give you information on where the crowds will be concentrated in case you want to dodge them.
7. Decide what Type of Park Tickets you will Need
Once you know when you want to travel and what you want to do, you can select your park tickets.  You will need to know how many days you want to spend in the parks.  You will also need to know whether you want to utilize Park Hopper or not. You might even be the type of person who loves to sleep in, and half day tickets may be a better option for you.
You will also want to consider whether you want tickets to a special event like Mickey's Not So Scary Halloween Party if you are traveling around Halloween or Christmas when parties happen frequently throughout the season. You may also want tickets to an After Hours event, which may affect whether or not you want a park ticket for the morning.
Some people even find benefit in purchasing an annual pass for one member of their travel party for Memory Maker or restaurant discounts, especially if your party plans to travel multiple times a year.
Moving Beyond the Basics
If steps 1-7 are enough to keep you occupied, go ahead and take pause.  But if you are ready for more planning steps, click HERE for part 2! In part 2 you will find:
Advanced Dining Reservations
The Disney Dining Plan
Booking Fastpasses
Characters
Memory Maker
Advanced Planning tips
Got Questions?

The Kenny The Pirate Facebook Community can Help!  We are a FRIENDLY group, and we love newbies! Your questions will be met with kindness. All of our KTP writers hang out there and will be happy to point you in the right direction.
Are you planning a Walt Disney World Trip?  What are you looking forward to the MOST?
Are you planning a vacation? Reach out to our trusted travel agency sponsor Authorized Disney Vacation Planner
Mouse Class Travel
!