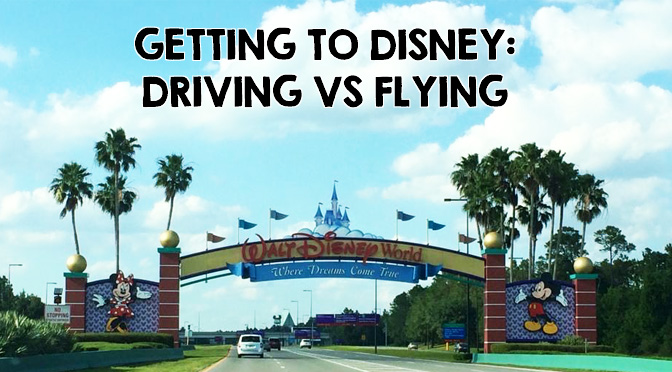 One of the main items you have to mark off your Disney planning checklist is transportation. How are you going to get to Disney World? Sometimes the answer is a no-brainer, and sometimes the answer isn't clear cut.
Having traveled to Disney both by airplane and car, I can see the positives and negatives of both forms of transportation. Let's take a look at each option and decide which option is best for you.
Driving to Disney World
Depending on where you live in relation to Orlando is going to determine how long and how expensive your trip will be. We were a family of 5 the one time we drove (that included a baby under 1 year old), and we thought driving the 15 hours to Disney would be the most economical and best option for our family.
Pros of Driving:
We could pack however many bags we needed. We did not have to worry about stuffing souvenirs into suitcases or paying extra for more checked bags at the airport.
Our departure time was flexible.
Gas and food to Florida were cheaper than flights for 5 people.
We had a vehicle when we visited other central Florida attractions during our trip.
We drove through the night so our kids slept most of the way and we saved money on a hotel stay there and back.
Cons of Driving:
The adults were tired from driving, but thankfully we had a day or so before park touring to catch up on rest.
It was a long trip! We were anxious to get there, and then on the way back, we were so tired from a full week going non-stop. Driving back was pretty miserable.
We had to get a tune-up on our personal vehicle.
Delays can still put a damper on your plans. Construction, accidents, flat tires, and so many more variables can delay your arrival to Disney. You can check ahead of time to see if your route will be undergoing construction at all and plan accordingly.
Currently, there are parking fees (up to $25) for Disney World Resorts and many offsite hotels. Thankfully we did not have to pay this fee when we drove in 2015; however, it could add another $75-$100 on your trip depending on the Resort you are staying and how long your vacation is.
If you're less than 6-8 hours from Disney this should be a no-brainer. Driving to the airport, flying, and getting to your Resort would likely take you the same amount of time (or close to it) to hop in your car and drive. You can make it there and back fairly quickly without spending a ton of money. If you're more than a day away or need to stop somewhere overnight you may want to consider flying just so the trip doesn't wear you out before the parks do.
Gas, food, hotels, toll roads, vehicle tune-ups, rental vehicle costs, and parking fees may also cost you close to the amount you would spend on airline tickets. I suggest pricing all this out and compare to airline tickets.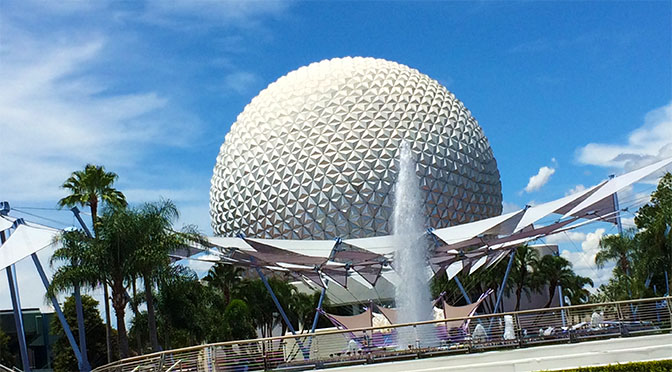 Flying to Disney World
All the other times we have traveled to Disney it has been by airplane. It is our favorite way to get there; however, it does come with some setbacks.
Pros of Flying:
We love that we can make it Orlando in 2.5 hours! From start to finish we only spend 6-7 hours traveling by plane, compared to the 15-17 hours we spend in the car.
We aren't stuck in the same car with the same people for almost an entire day.
You can get free or really cheap flights with airline points/miles. If you are very savvy with your credit cards (and pay the balance down every month so you aren't paying interest) or travel for work you can rack up points pretty quickly. The only fee you have to worry about is the $5/traveler/way TSA fee.
Cons of Flying:
It can be expensive depending on how many tickets you need to buy and which airline you are flying with. We flew Frontier once round-trip for less than $500 (6 people). On our upcoming trip, I spent the same amount of money on a one-way trip through Southwest. Sometimes the cost is worth it to get your preferred airline, and we prefer Southwest!
Speaking of extra expenses, many (all?) airports charge parking fees per night your car is parked there. If you can't catch a ride to the airport you could be looking at $15-$30/night.
Flight delays and cancelations do happen! One of our flights was delayed, putting us in Orlando 6 hours later than expected. Thankfully we never schedule park days on our arrival and departure days so we did not miss out on anything. Keep in mind delays and cancelations could put you out of money and amazing memories, and this may not make it worth it to fly.
We do not have the flexibility to choose when we can arrive and depart. You are at the will of the Airline's schedule. You may have to get to the airport at 5:00 a.m. or travel late at night. This may not be a big deal for adults, but for kids, it can make your day a whole lot worse.
If you are staying offsite and need to drive to the parks or want to visit other Florida attractions, you will need to rent a vehicle or use Uber/Lyft. This can become very costly! Make sure to factor this in when calculating costs.
If you are on the other side of the country or even 10+ hours away it is probably wise to consider flying. Personally, it boils down to a few key things for me: convenience and price. I don't mind paying a little bit more to get to Disney faster! Plus, with 4 kids it's just best to keep the crankiness to a minimum.
What about you? Do you prefer to fly or drive to Disney, or is there another form of transportation that you take instead? I'd love to hear!
-Monica S.