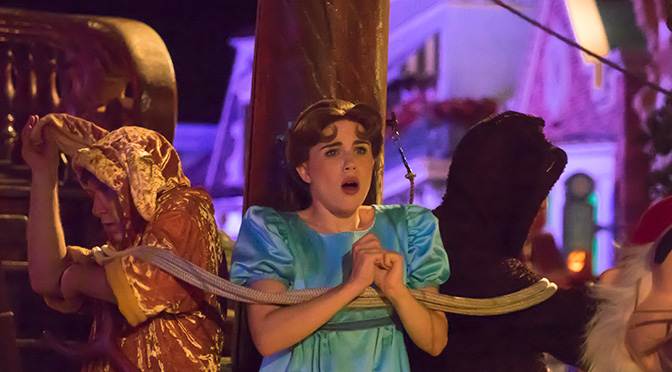 Ever since the early 2000's, Walt Disney World resort has been hosting Mickey's Not-So-Scary Halloween Party-a special hard-ticket event filled with family friendly fun! It has long been a dream of mine to see this fantastic event, so I scheduled a late summer trip and made it happen!
As we attended the first party of the season, I did not feel quite as prepared as I normally do for a day at Magic Kingdom.  And the party is no ordinary day!  I used Kenny the Pirate's www.characterlocator.com and studied the information  from last year's party, but I worried that things would be slightly different and I would be stuck unprepared! Of course KTP never lets me down.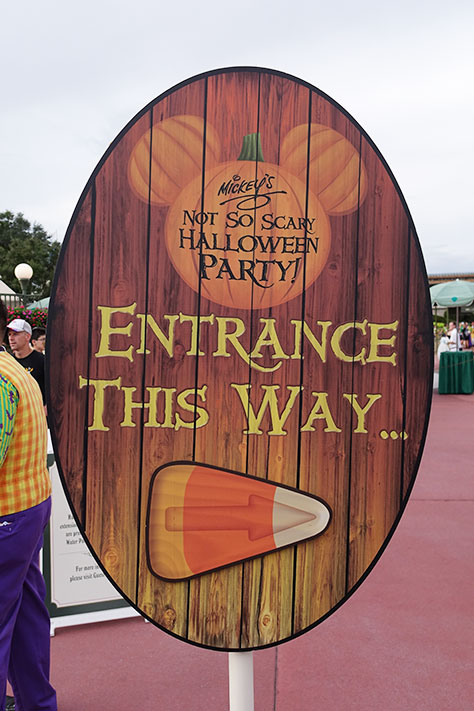 My travel party consisted of myself, my sister, and our combined 6 girls-ages 3-13.   Our agenda was simple-most of the special event characters were not of high interest to us, so we decided we were there for the trick or treating, the special "Mickey's Boo to You" parade, the Not-So-Spooky Spectacular Fireworks, and the Hocus Pocus Villains Spelltacular show. In between, we'd hit up some of our favorite rides, and meeting Moana was a must do for our girls. We had so much fun dressing up-one of the big draws of the party is adults can dress in costume, which is not allowed during regular park hours or other special events. I am a HUGE Ursula fan, so of course as soon as our tickets were booked I began planning my costume.
We decided not to make this day a regular park day, as our goal was to make it to midnight, and we were traveling with young children. The party starts at 7, but we were able to enter for 4. We arrived at Magic Kingdom at 3:30 and got in line for bag check-which took a full half hour! It seems many other guests had the same idea we did. After we finally made it through, we were sent through a specific turnstile and then got in line for our party bracelets. It was chaos! People were impatient as they waited, but we finally got to the front, got our bracelets, and headed towards Main Street.
[the_ad id="42631″]
On Main Street, Cast Members asked to see our bracelets and sent us past Town Square Theater, past the Chapeau, and through a gate. There Cast Members met us with Trick or Treat bags and we got in our first candy line! The kids were so excited as they had handfuls of candy dumped in each of their bags. We followed the line through and were brought out to Main Street and got our first look at Cinderella's castle! We stopped for a group picture in our costumes, and then headed over to Fantasyland.
Although we didn't have park tickets, I was able to grab us fast passes for 3:30 (Peter Pan), 4:30 (Space Mountain), and 5:30 (Buzz Lightyear). We headed over to Peter Pan, then stopped at the teacups on our way to Tomorrowland.
When we arrived in Tomorrowland, I was a little shocked-I have never seen Magic Kingdom so busy! It was wall to wall people, and walking through was difficult. We hit up our rides and hightailed it out of Tomorrowland as quick as we could. We left Tomorrowland around 5:15 and headed back over to Fantasyland, and the crowds started breaking up. I think we walked into the crowds of the day hitting Tomorrowland before leaving Magic Kingdom, but for a while, I was seriously worried about the crowd level for the party. By 5:30, the park returned to a manageable crowd and my fears dissipated!
We hit many of the rides the kids loved, such as Dumbo, It's A Small World, the carousel, and the Barnstormer. We waited approximately 5 minutes for each ride, which was exciting in itself! While walking through Fantasyland, we ran into Anastasia and Drizella (they were roaming around), and they stopped to chat up the girls.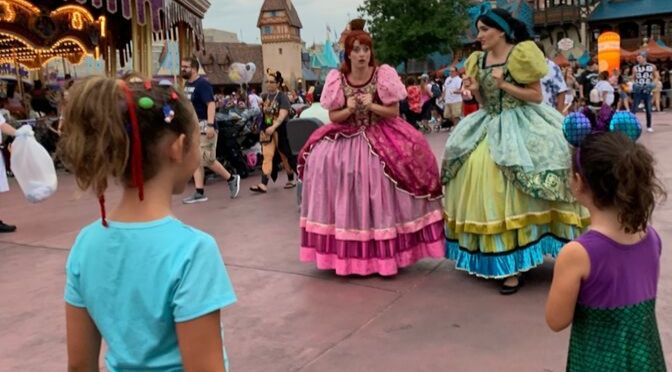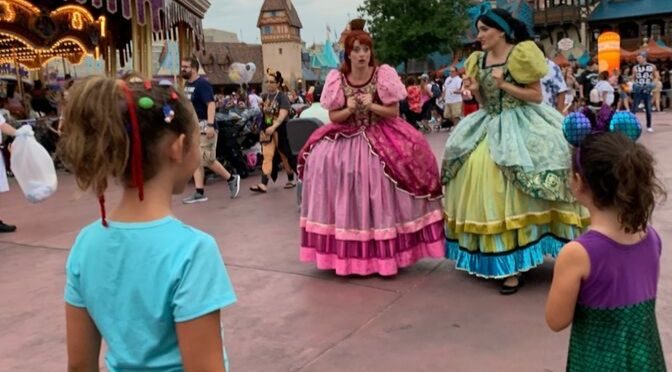 My sister bumped into Cruella (also roaming) while dressed as Cruella-it was quite a spectacle! Cruella spent some time with her, and complained about all of the "puppies" (children) running around today.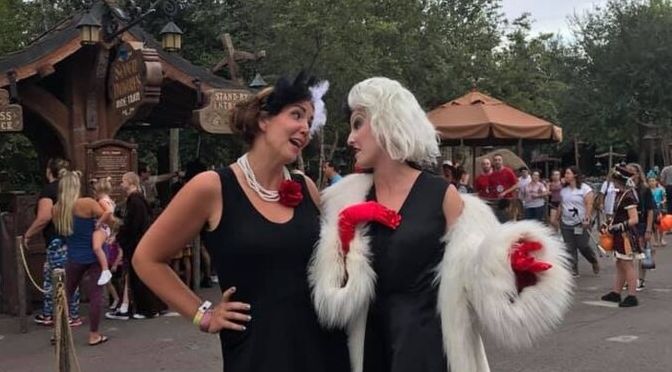 Coming up next time, more rides, Mickey's Boo-to-You parade, fireworks, meeting Moana, and the Hocus Pocus Spelltacular!
What do YOU think of Mickey's Not So Scary Halloween Party?  Have you been? What do you want to know as a first timer or even a seasoned party-goer? 
Leave your thoughts below!
-Jamie Fonseca
"All our dreams can come true, if we have the courage to pursue them." -Walt Disney