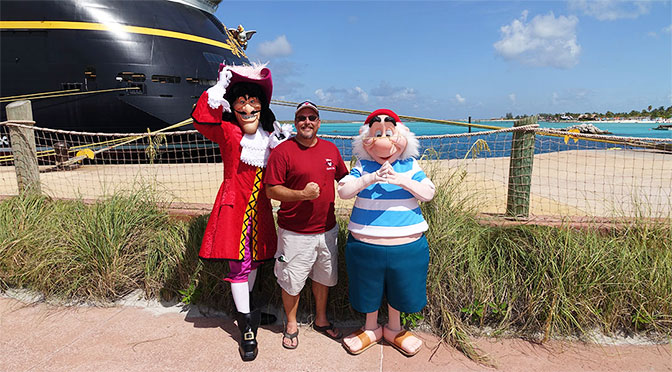 As I was in the hospital learning about the health issues I needed to tackle, I realized that everything that occurs within my business was only me. If I wasn't available to create articles, write reviews or tips, then nothing happens. So, I thought it would be fun to re-boot my efforts and create a team. Beginning today, we will have a team effort!
Last month I asked on my KennythePirate Crew Facebook Group if anyone would like to share their heart for all things Disney on my blog. I expected maybe 5 or 6 responses at most from my paragraph post. Well, over 25 responded! I asked them to send me some writing samples and reviewed them with my new Editor Brian. After approving them, educating them and getting them login credentials, we are ready to launch this new effort.
It's exciting because there will be a number of voices sharing a wide variety of content including their tips and reviews. Some are interested in collectibles, some enjoy cruising, some love to plan their trips to the parks, some will share what it's like to tour the parks with special needs family members and much more.
This effort will not be done as ghost writers, they will not pretend to be me. Each writer will sign their post at the bottom of the page. I WILL still continue to blog, write my own reviews and news. I will actually be blogging more than I have in quite a while. I've gotten my health concerns in order and I'm doing better than ever, so I'll dedicate more time to keeping you informed. I plan to share more content about what's occurring inside the parks as well.
The writing crew will assist by contributing a cornucopia of content. Some of the content may be interesting to you, some may not, but by serving enough flavors, you're sure to stay engaged and informed.
Each writer is looking forward to sharing their thoughts, tips and advice and would love your input on making their content even better. I'm hoping that by doing this as a Crew, you'll receive all the tips, reviews and news that you desire to help you plan the best vacations possible!
Welcome to a new TEAM era for KennythePirate.com!