Ho Ho Ho! It's that time of the year again! Santa Claus will begin meeting at the Magic Kingdom this week. Check out where he meets and what his schedule looks like, both at Magic Kindgom and around Disney World, below!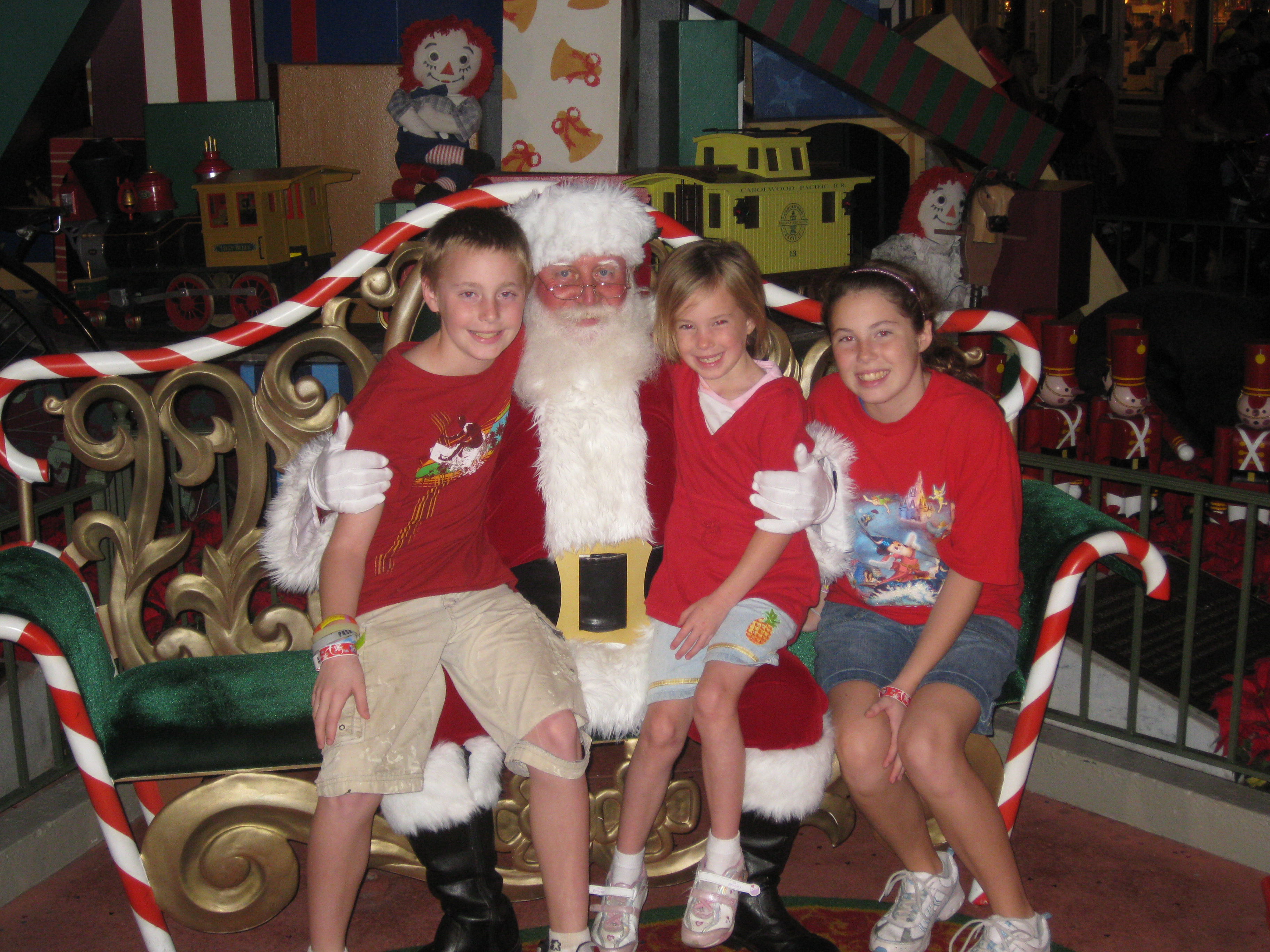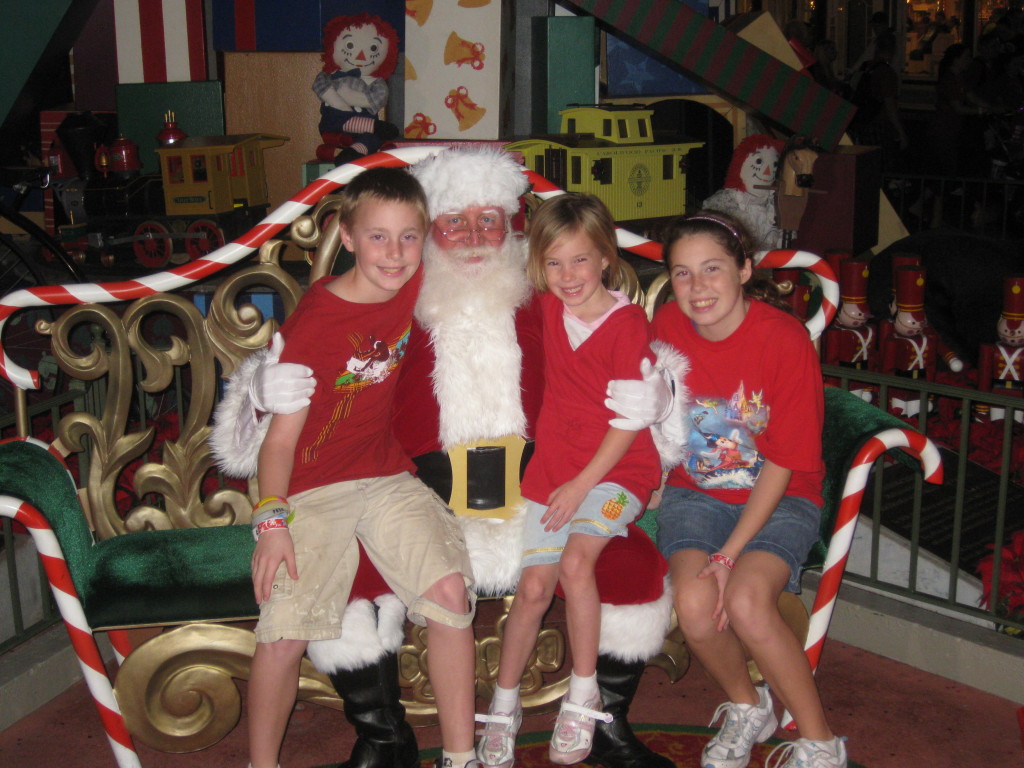 All character locations and schedules, including Santa, are always current on Character Locator! Kenny even has interaction tips so you can have the best meet and greet!
Starting this Thanksgiving on Thursday, November 28th, guests traveling to the Magic Kingdom can meet Santa Claus at the Town Square Courtyard from 10:00 a.m. to 5:00 p.m. daily through December 24th.
Santa doesn't meet after Christmas Eve because he is too busy delivering presents and resting up at the North Pole after a long night of flying around the world.
While Santa Claus does meet during Mickey's Very Merry Christmas Party, this meet and greet gives guests the opportunity to meet with this iconic Christmas figurehead during the day at the Magic Kingdom.
If your dream holiday trip to Disney World includes a visit with Santa, be sure to add this meet and greet to your itinerary.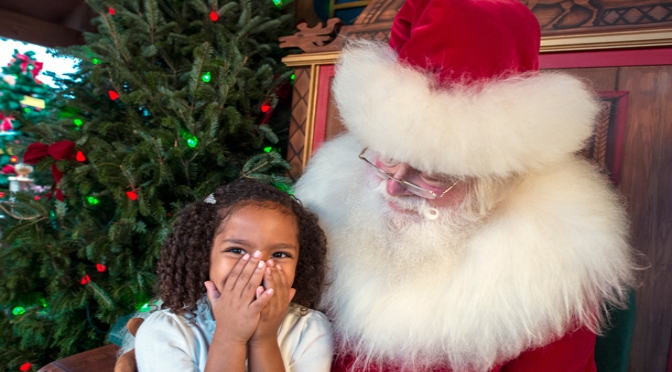 There are also other opportunities to meet Santa Claus around the Walt Disney World Resort property. We've previously covered the Breakfast with Santa Claus at Disney Springs that allows guests to enjoy a breakfast buffet at T-REX Cafe accompanied by Mr. and Mrs. Claus themselves.
Santa meets as a part of the entertaining Sunset Seasons Greeting festivities that take place on Sunset Boulevard during the holiday celebration at Hollywood Studios.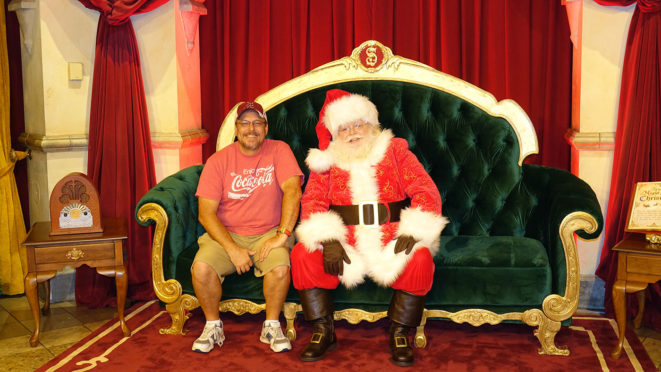 You can also meet Santa at his chalet in Disney Springs near the Christmas Tree Trail at the Disney Springs Marketplace. This location traditionally has very long wait times, but Disney has implemented a virtual queue for this meet and greet that allows guests to shop and dine while waiting for their turns to meet Old Saint Nick.
Santa will meet in the Disney Springs location daily through December 24, 2019 from 11:00 a.m. to 11:00 p.m. A PhotoPass photographer is on hand to capture photographs of the magical meet and greet.
Epcot's Santa Claus meet includes a special treat: guests can meet Mrs. Claus alongside Santa! These two Christmas classics meet each year at the American Pavilion as a part of the International Festival of the Holidays.
If you have a holiday trip planned, be sure to fit one of these amazingly jolly seasonal meets with Santa into your schedule.
Is a Santa Claus meet and greet in your plans for your holiday trip?
-Jaelyn Winkle