Room upgrades always add pixie dust to your vacation, but this incredible room configuration was beyond anything I expected!
Room Accommodations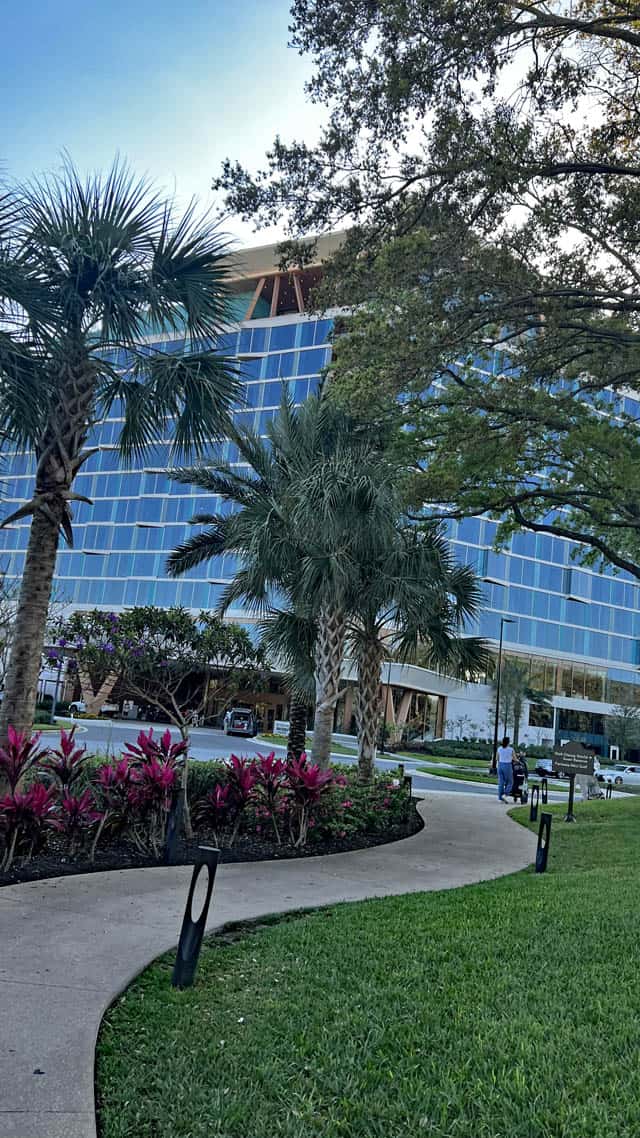 Across Disney World owned and operated resorts and Good Neighbor hotels, there are dozens of room types. You can find everything from standard rooms to grand villas and everything in between. It takes quite a bit of research to decide which will suit your travel party best. That's exactly what happened when I (Monica) booked a girl's getaway weekend for myself and three of my friends.
We considered just about everything from two standard rooms to renting DVC points for a 2-bedroom villa to even looking at some of the bigger suites. In the end, we decided on two standard rooms at the Swan Reserve. This option gave us all our own beds, only needing to share the bathroom with one other person, and the upscale hotel experience we were looking for.
Swan Reserve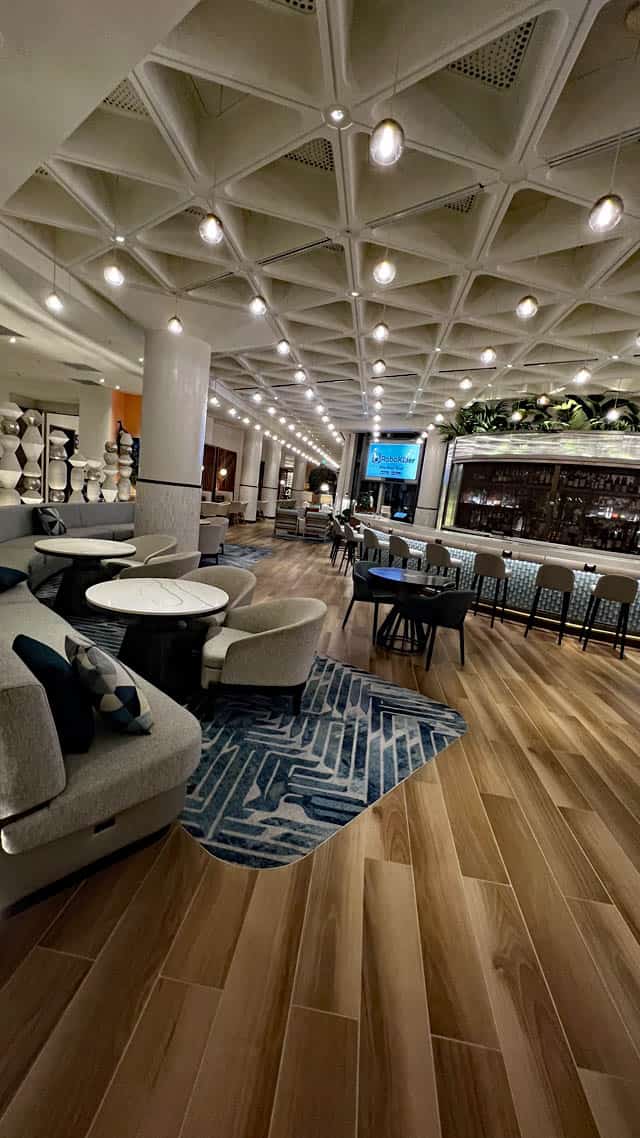 This 5-star hotel is nestled in the heart of Disney World and is a sister hotel to the Swan and Dolphin Resorts. All of these are owned by the Marriott and offer various discounts, such as a 30% discount on most stays for Annual Passholders. The Swan Reserve is the newest and nicest of the Swan and Dolphin Resorts.
The location of the Swan Reserve is one of my favorite things about staying here! Along with Disney's Yacht & Beach Club and Disney's Boardwalk Resort, all of the Swan & Dolphin Resorts are so close to EPCOT. Swan Reserve is the farthest walk, but it still 15 minutes by foot to the International Gateway. And, Disney's Hollywood Studios is just a short walk or boat ride away!
You can read a complete guide to the Swan Reserve in this post.
Our Room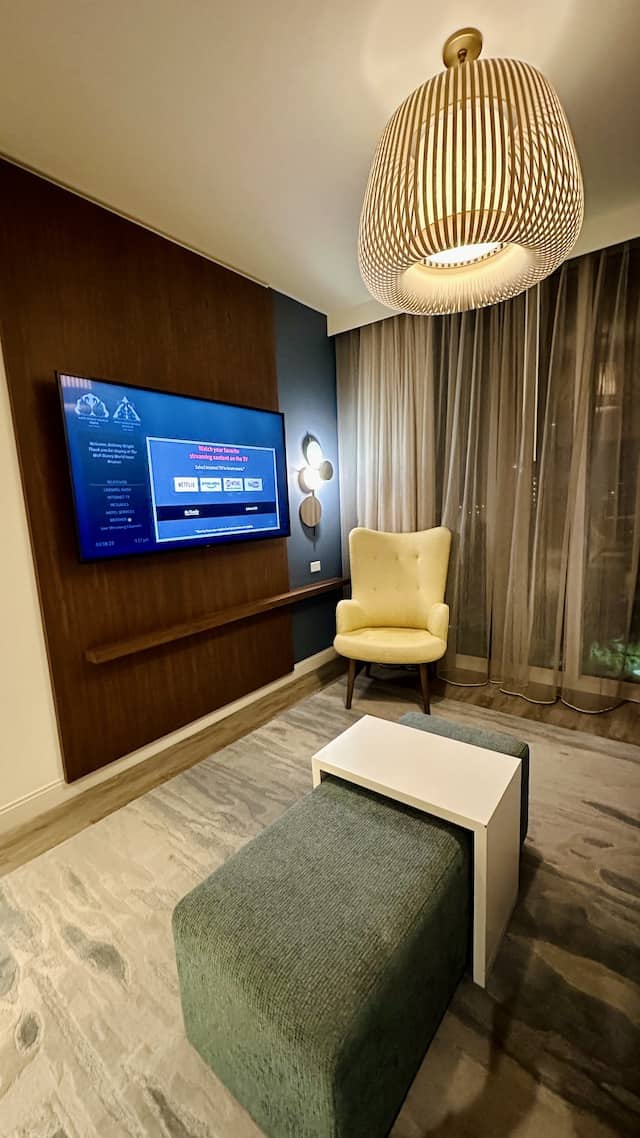 A I mentioned above, we decided on two standard rooms with the hope of getting joining rooms (or rooms that are semi close to each other). Through a very strange sequence of events, we got upgraded to a Signature Suite with a king bed plus a traditional room with two queen beds on the other side of the main living space.
Because these rooms were right next to each other it allowed us to open the adjoining doors inside the room. Essentially we had a dining and living area and two bedrooms on either side. Let's take a look at the space.
Signature Suite with King Bed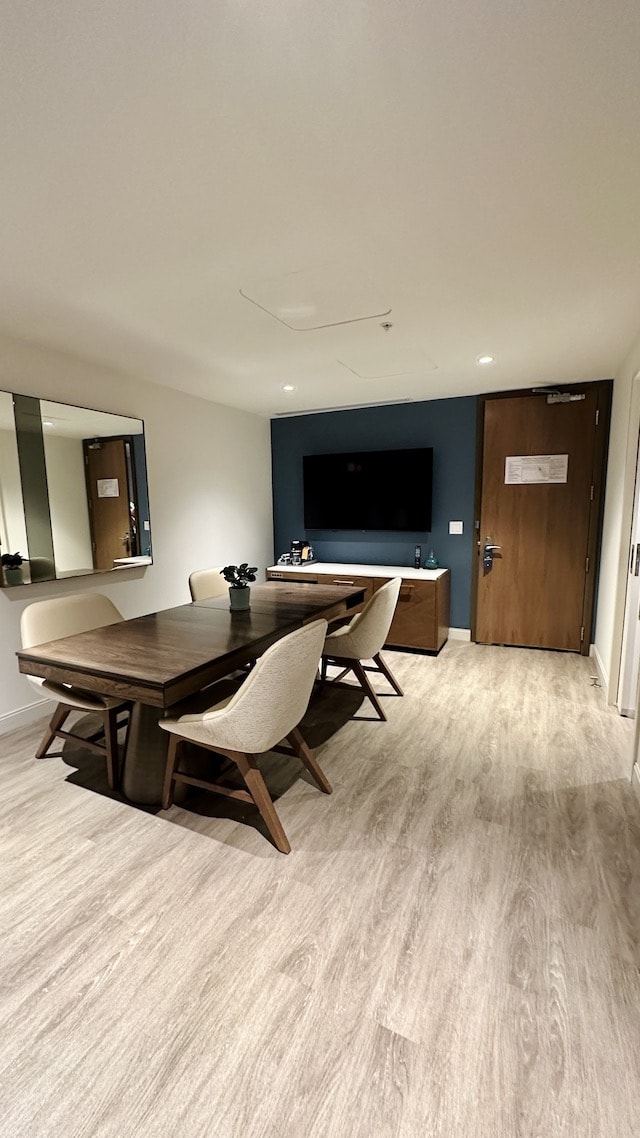 The door from the hallway opens up to the dining and living area. There is a small cabinet and counter that includes your coffee supplies and beverage cooler and a television above. We had a sprawling 4-person dining table which allowed us to spread out even more! That was very convenient for four women who like to have their own space to get ready.
The living area has a few chairs plus a couch that pulls out into a sofa bed. There is also a television and coffee table. As if the original upgrade wasn't enough, we somehow had a perfect view of Epcot! I loved waking up each morning to that view and ending each night with a view of Spaceship Earth all lit up.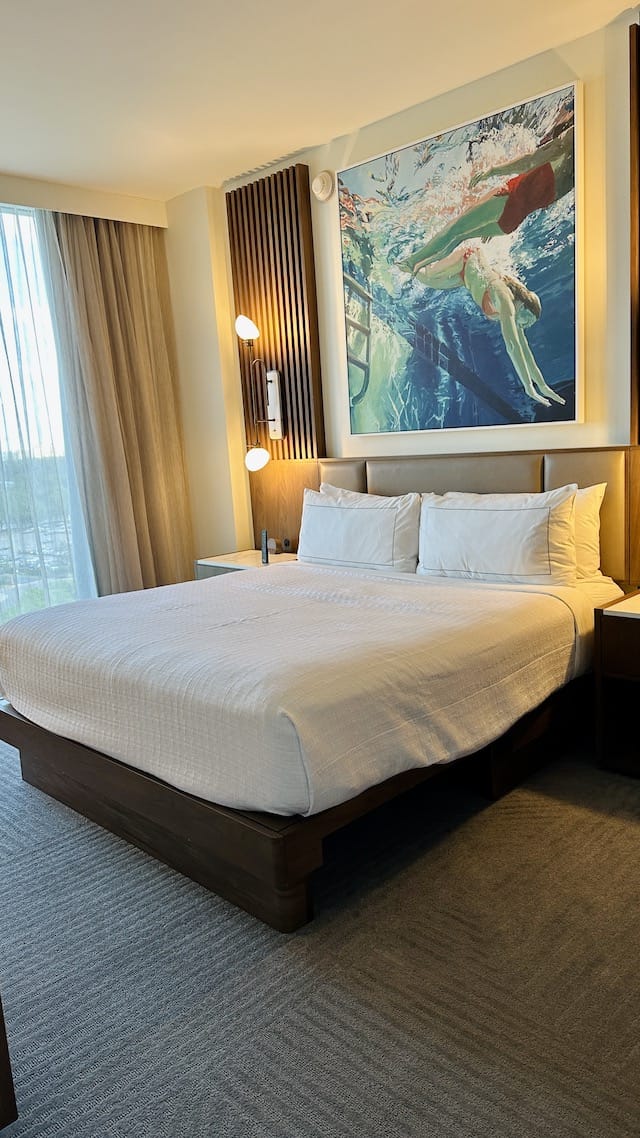 The bedroom held one king bed, two nightstands, a dresser, and television. Although this set up left two of us with the only choice but to share the bed, we were thankful it was large enough to spread out. This is a good size room, too, so we had plenty of space to unpack.
The bathroom in this room was separated into two areas. The first, just off the room had a large vanity and stand up walk-in shower. The next area, separated by a pocket door, contained another vanity and toilet. There was another pocket door that led back out to the dining area.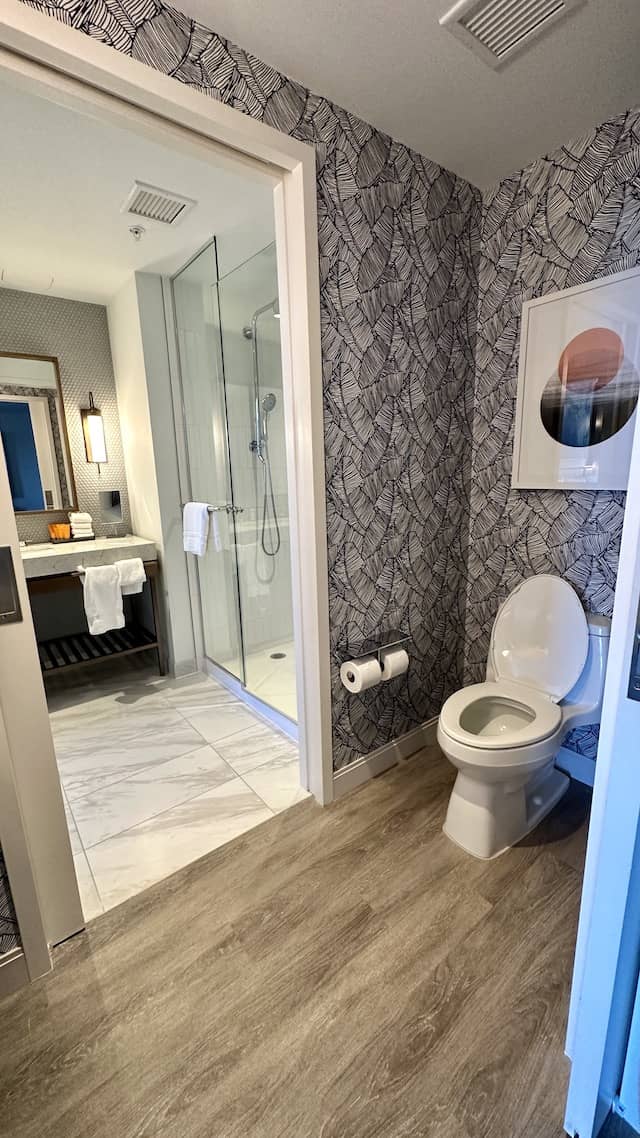 I thought the wallpaper and tile work in the bathroom were beautiful. It felt so upscale!
Standard Room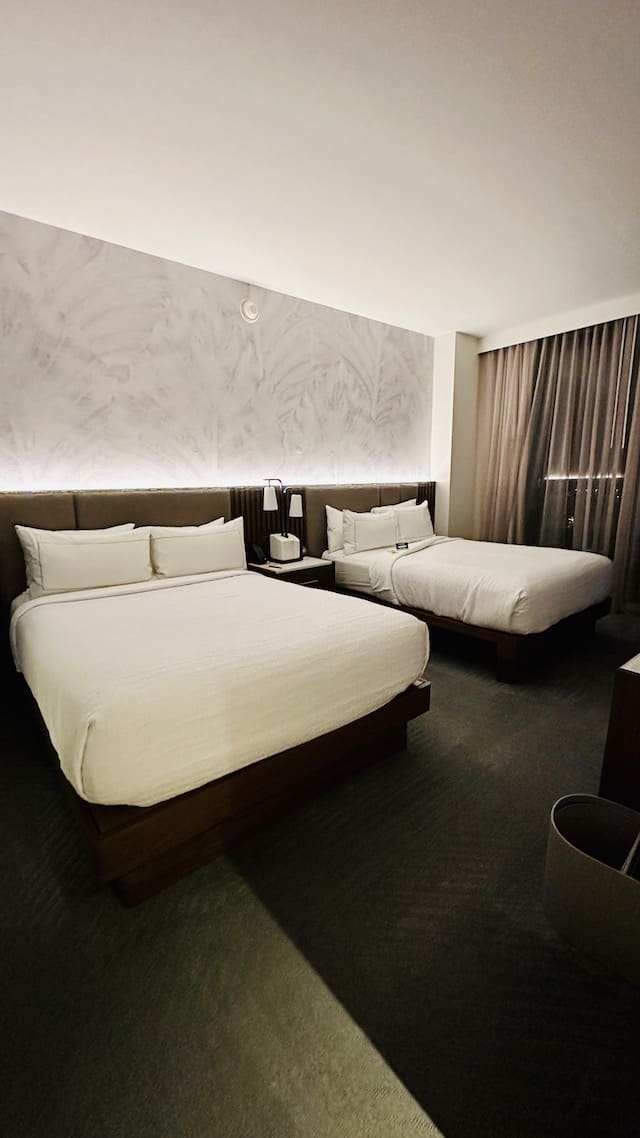 Next, let's take a look at the standard room on the other side of the living space. This standard room has two queen beds and a large dresser plus television. There are also nightstands that provide plenty of places for charging devices.
The bathroom in this room contained a single vanity, toilet, and shower/tub combination. While not as elaborate as the bathroom in the other room, the marble countertops and tile floor were still so luxurious.
Final Thoughts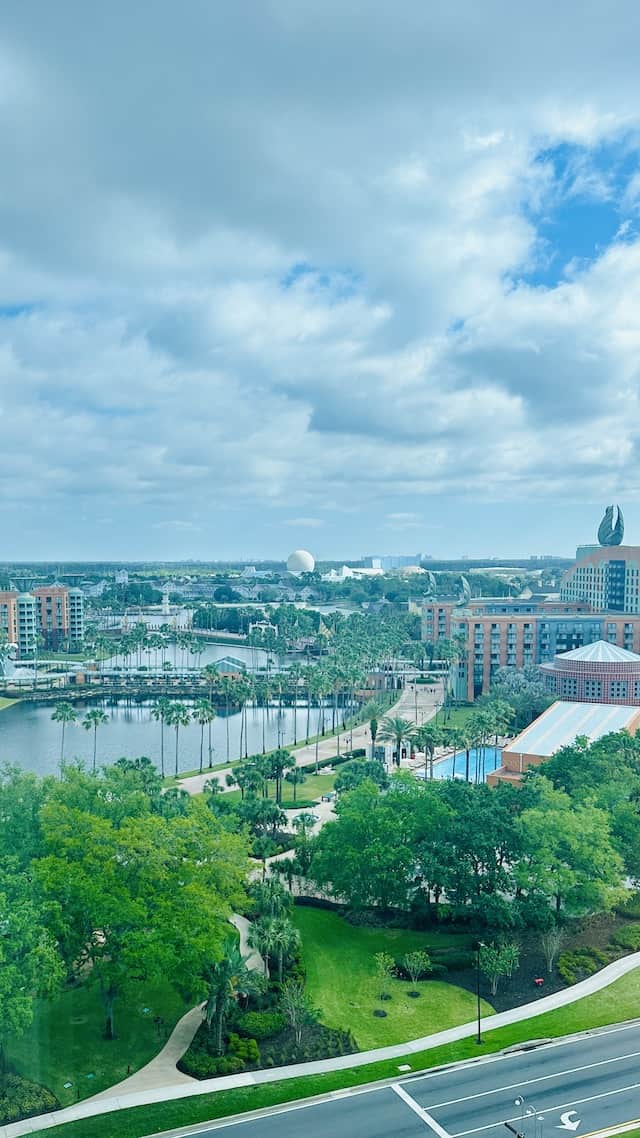 We were very thankful to the staff at Swan Reserve for helping us get out hotel reservation all sorted out. We had arrived late in the evening, and they worked hard to get our issue resolved. They went above and beyond for us!
As for the room itself, I would absolutely stay here again – upgrade or no upgrade! It was my (Monica) first time staying in this hotel, and it is so fresh and upscale. Although our rooms did not have a balcony, the tall windows in each space were perfect for looking out over Crescent Lake and Epcot.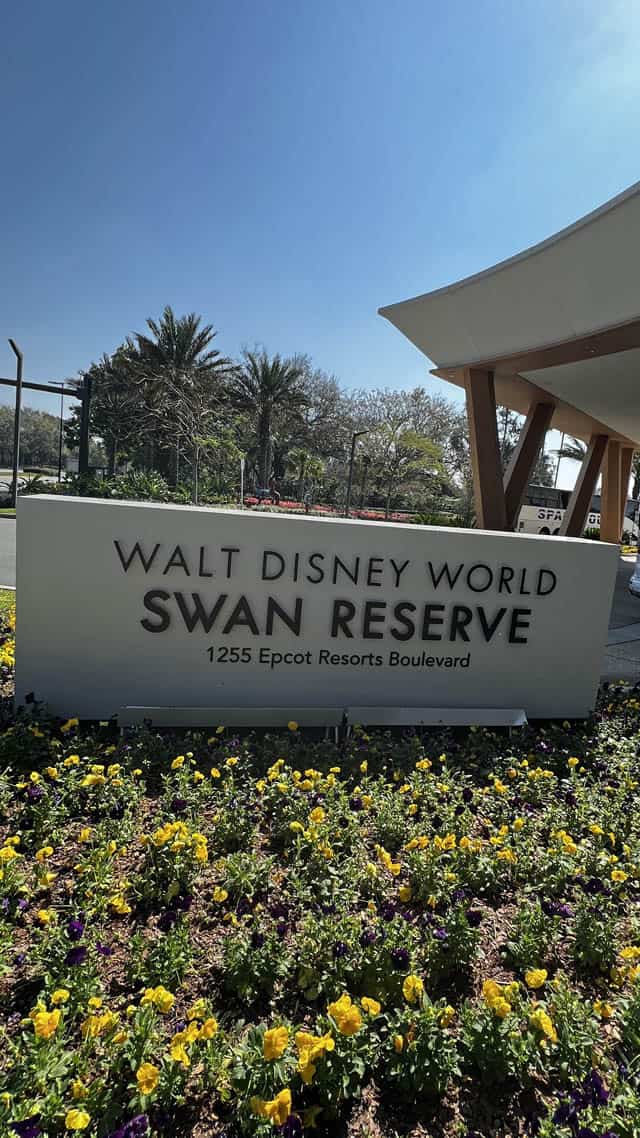 While there is no distinct Disney theming, the rooms here are beautiful. Since the hotel was built just a few years ago, all of the modern conveniences we have come to enjoy like plenty of USB ports and outlets for charging are much appreciated. I especially loved the big dining table. Despite the fact that there is no kitchenette for reheating food, you could prepare some easy breakfast and lunch options before heading out to the parks on this large table.
Have you ever stayed at the Swan Reserve? Share your experience in the comments below. Know someone who may want to consider a stay here? Be sure to share this post with them!