If you have ever considered booking the Swan or Dolphin hotels, you may wonder how the two parts of the resort differ? Here, you can explore the benefits of each.
Walt Disney World Swan and Dolphin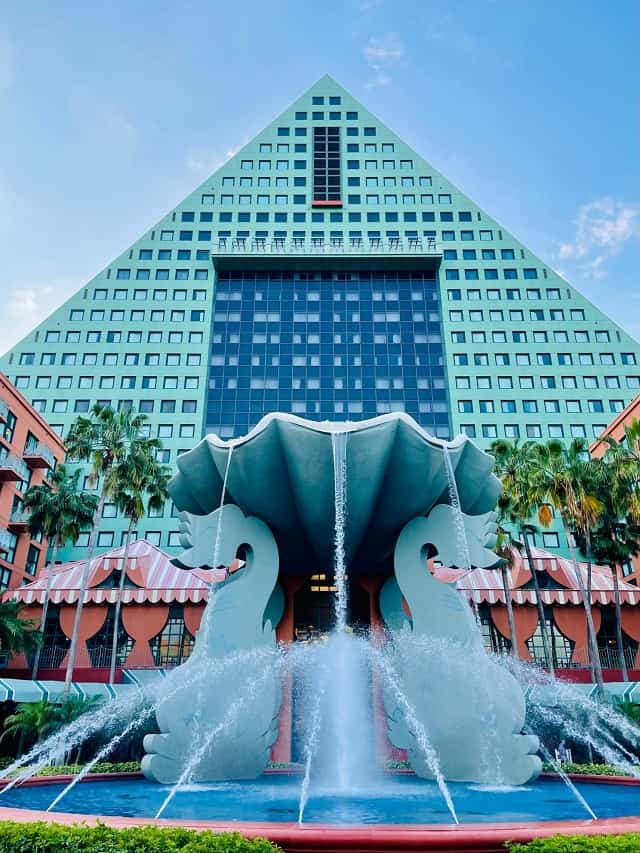 If you have ever been to Epcot, you may have noticed the Walt Disney World Swan and Dolphin settled in the area beyond World Showcase. You may have noticed it from the Skyliner. You may have even seen it from the apex of Expedition Everest.
The resort is unmistakable with one Triangular building and one wavey one decorated with sculptural swans and a large fish. Many people are curious about this not-quite-Disney resort.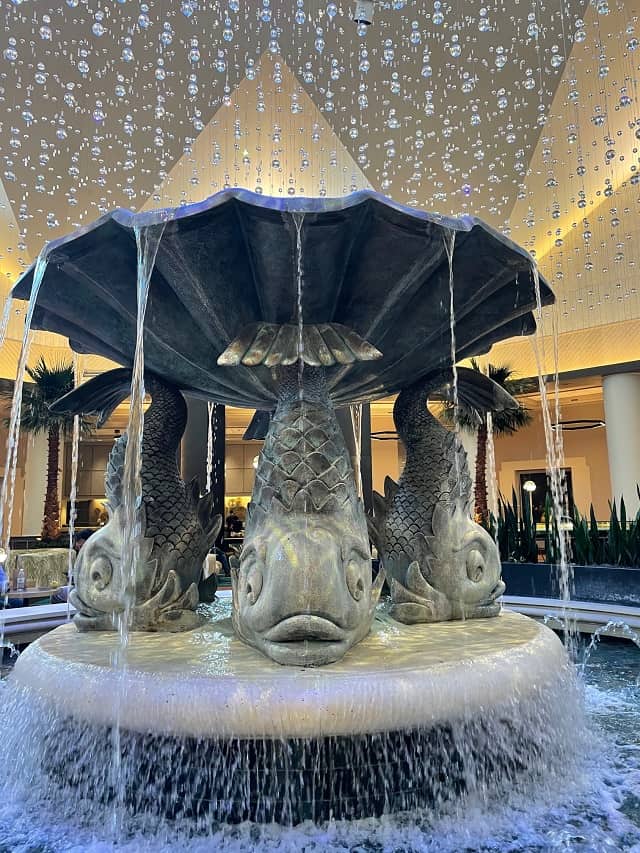 The resort is owned by Marriot; however, it is a Disney hotel. As such, it is subject to many of the benefits afforded to the hotels in the Walt Disney World Resort Collection.
The Benefits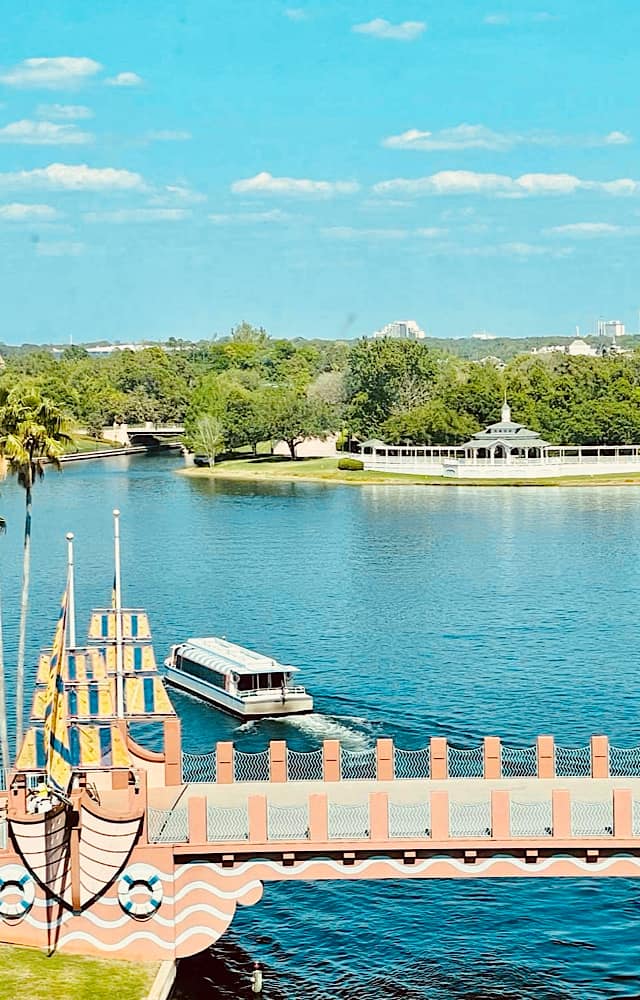 These benefits include transportation to Walt Disney World's theme parks. Epcot and Hollywood Studios are accessible by boat. Both are also within walking distance of the resort. Additionally, the Skyliner is accessible if you prefer it.
While bus transportation is accessible, it is slightly different from that offered at other resorts. The bus to Magic Kingdom will drop you off at the Transportation and Ticket Center rather than the front of Magic Kingdom. You must take the Monorail or ferry from there.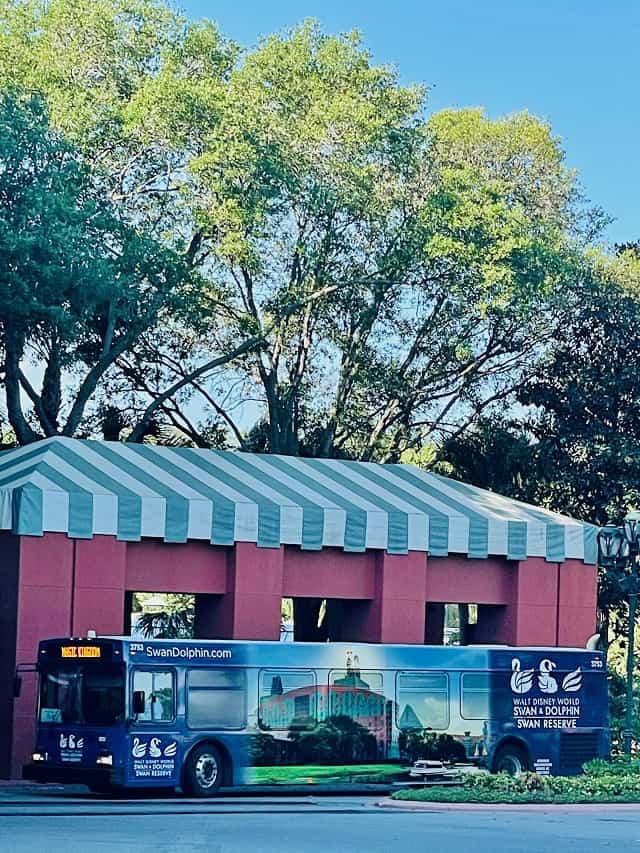 Additionally, Guests can access Early Theme Park Entry as well as Extended Evening Hours. That's right! This resort falls into that Deluxe category that receives the amazing evening benefit.
Of course, other benefits apply such as advanced dining reservations opening 60 days out and 7:00 AM Genie+ reservations. Essentially, it is as good as staying at a Walt Disney World Resort with few exceptions.
One is that you cannot use a Disney Gift Card to pay for the stay or any of the meals or merchandise at the resort. Another is that you cannot pre-order MagicBands as you would at other resorts or use them to open your doors. You will need a room key card for that task.
The Value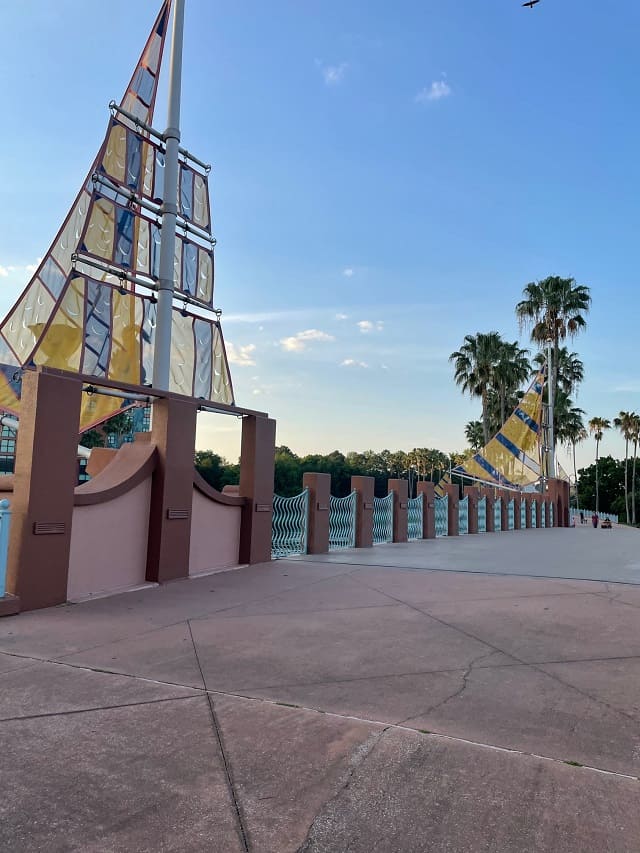 While the Walt Disney World Swan and Dolphin, or as I lovingly call it, the Swolphin, is classified as a deluxe hotel, it costs significantly less than other Epcot area resorts. However, when you look at pricing, keep in mind that there is a resort fee. Additionally, there is a charge for parking.
You can elect to see pricing that includes the resort fees when you explore pricing on the resort website. Even with these fees, it is still much less than you will find at a Disney resort unless you find an exceptional deal through DVC point rentals.
Swan vs. Dolphin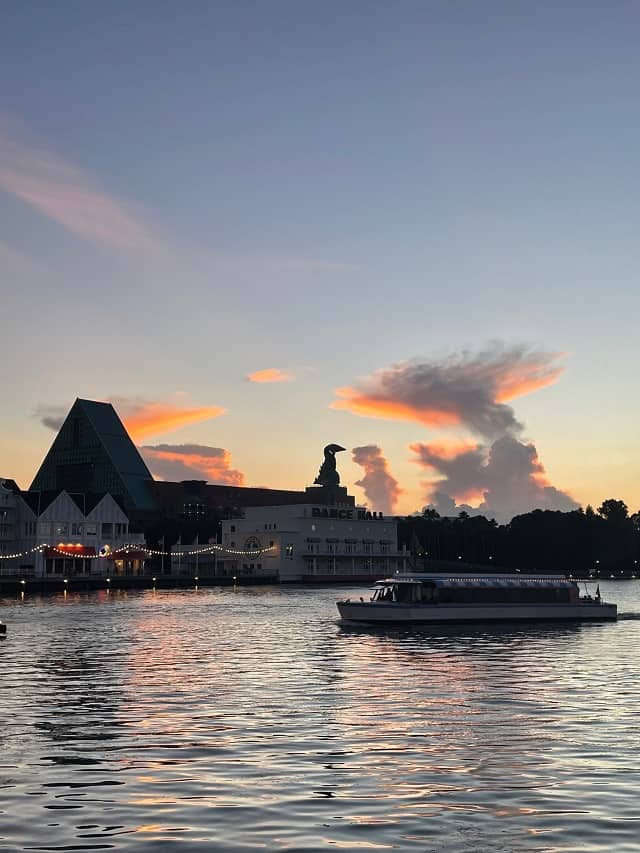 When people explore the Swan and Dolphin, their biggest question is "what is the difference between the two resorts?" I (Katie) have had the privilege of staying at both resorts. Honestly, the two are very similar.
However, there are a few key differences to make note of. They may influence why you would select one over the other.
Which is Which?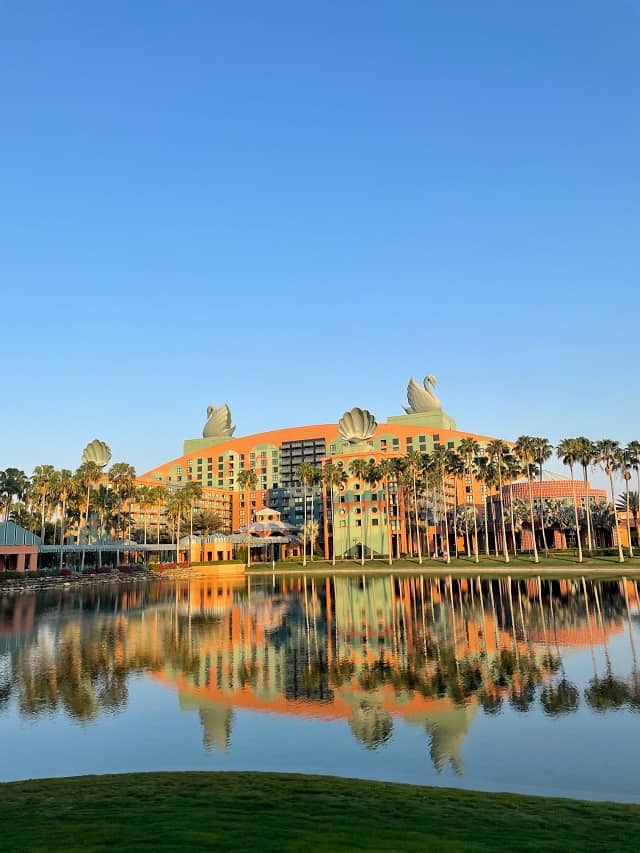 The Dolphin is the triangle. You can remember that because it is reminiscent of a dolphin fin.
However, you may be surprised to know that the hotel is not named for the mammal. Rather, it is themed after the fish Mahimahi, which is sometimes called the dolphinfish. This is because the fish have a habit of swimming before boats, like dolphins. You will see these fish around the resort.
The Swan is the other building. It is a bit of an arch with sculptural swans watching over it.
Management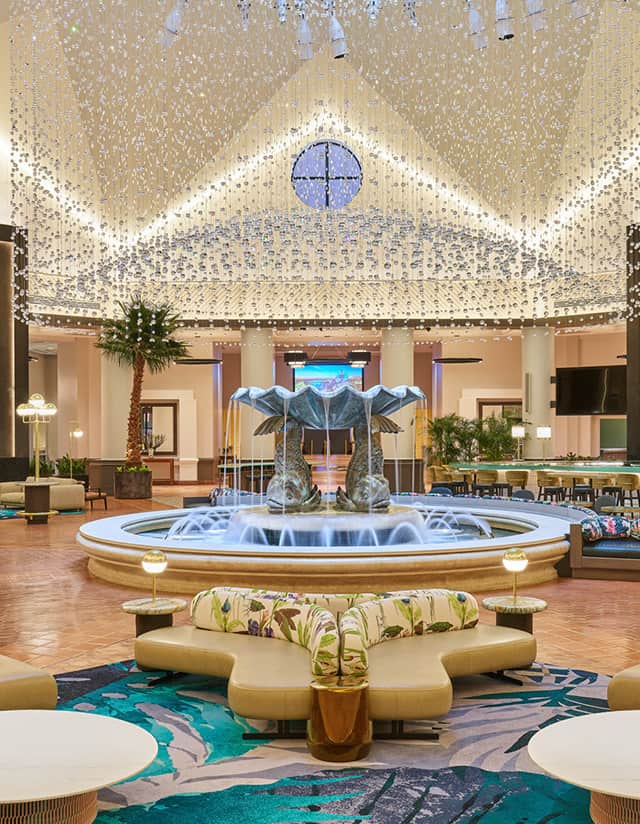 While both resorts are Marriot Bonvoy resorts, they do have different management companies. You can earn Marriott Bonvoy reward program points at either.
The Swan is a Westin. On the other hand, the Dolphin is a Sheraton. This will not make a difference to most guests.
The Cost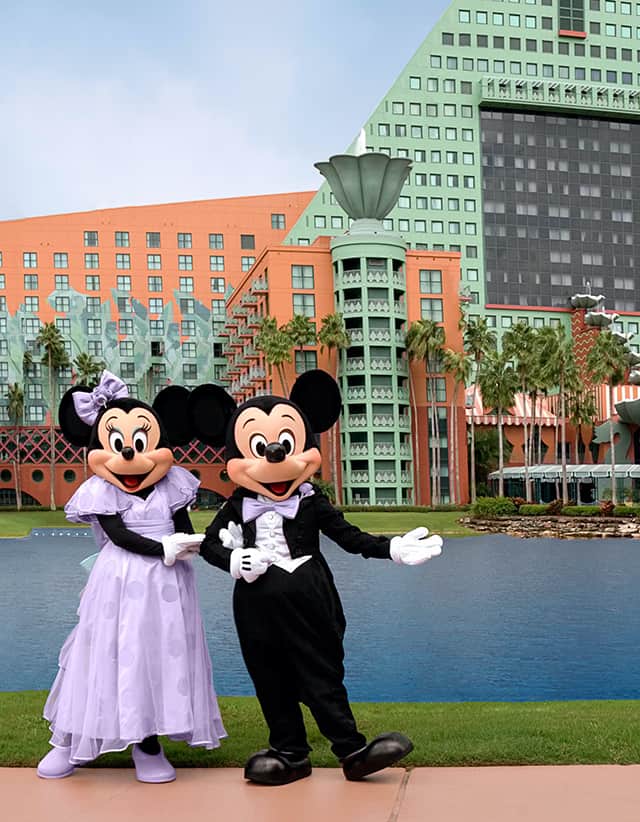 Like all of the other resorts in and around Walt Disney World, the cost of nightly accommodations can vary depending on the time of year you plan to visit. However, it is entirely possible to find rooms for under $200 a night, particularly if discounts are offered.
However, the Swan does cost incrementally more than the Dolphin. It is worth investigating the difference between the resorts before you decide whether the cost difference makes sense for your travel party.
Size
The Swan is a smaller resort than the Dolphin. It has about half as many rooms. Therefore, it has a bit more of an intimate feel than the Dolphin.
The Dolphin is the larger of the two properties. Some people find it a bit tougher to navigate since it is larger. However, I did not notice much of a difference in terms of size to be honest. I did get turned around a bit more often in the Dolphin, but not enough to make me avoid staying there.
The Rooms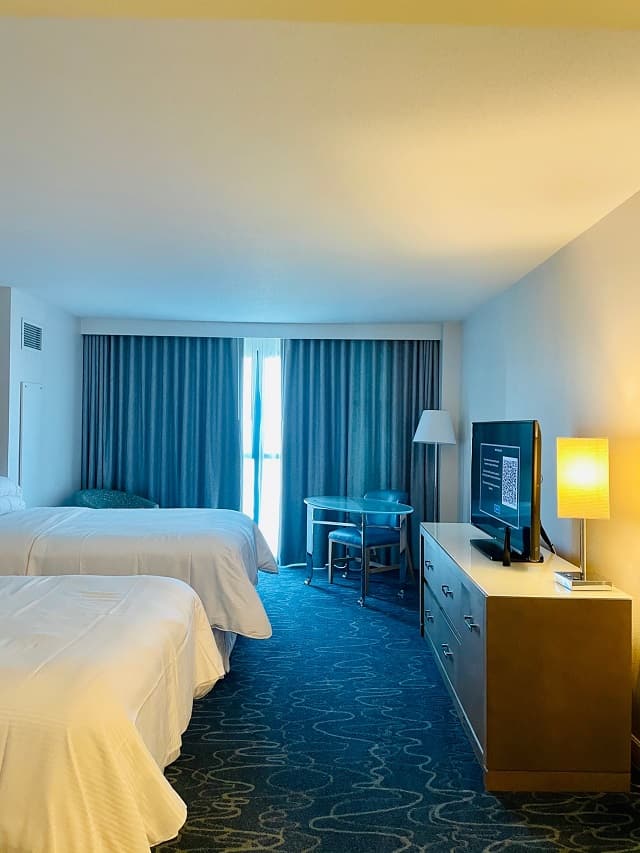 While there are multiple room types at both resorts, I'll walk you through the standard rooms since they are the most cost-efficient. The standard rooms at the Swan accommodate up to 4 guests. The Dolphin rooms can accommodate up to 5 guests.
The primary difference is that while the Swan has two queen beds, the Dolphin offers two full beds. This may not matter to you, but if you prefer the larger beds, the Swan is the better choice.
The Dolphin's rooms are ever so slightly larger. The Swan is 340 square feet while the Dolphin is 360 square feet.
Another key difference is the showers. The Swan has a heavenly shower wand. The Dolphin on the other hand has an overhead rain shower head.
Finally, the Swan has a dedicated vanity space. It is nice to have 2 separate sink areas, particularly if you are on a girl's trip.
Amenities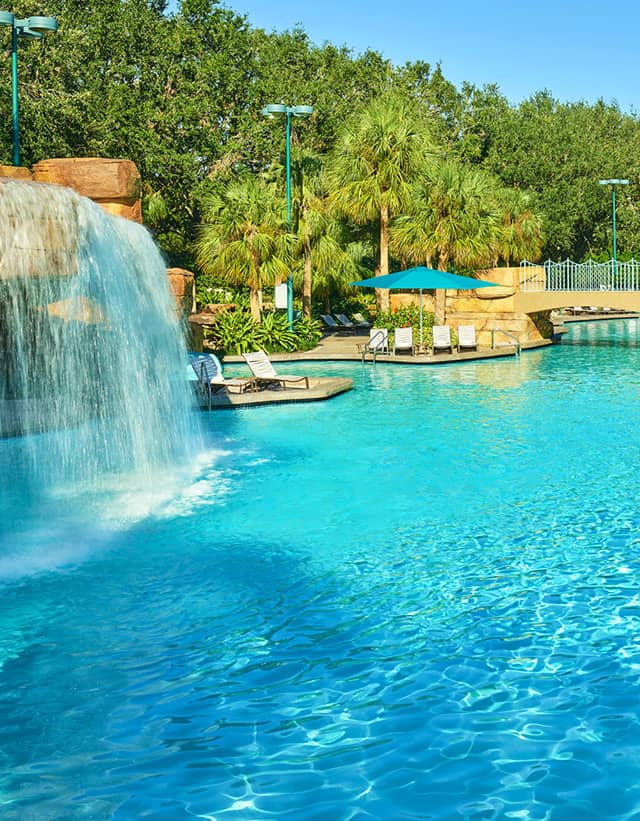 All amenities are available to guests of either resort. Gorgeous swimming pools and recreational activities are included.
Many of the amenities are located in the Dolphin since it is larger. This includes the laundry facilities.
Restaurants
Again, the restaurants are available to guests at either hotel or the general public. It may be more convenient for you to have your preferred restaurants in the resort you chose to select. However, I found it simple to move from one to another for dining.
The Dolphin has a quick service/coffee shop called Fuel. There is also a cafeteria-style quick service location called Picabu with a menu that includes hot and cold sandwiches, pizza, and other favorites.
If casual dining is what you are after, the Dolphin offers the Cabana Bar and Beach Club. Another option is Fresh Mediterranean Market. In terms of fine dining, The Dolphin offers several choices. One is Shula's Steak House, which has what are arguably some of Disney's best steak options.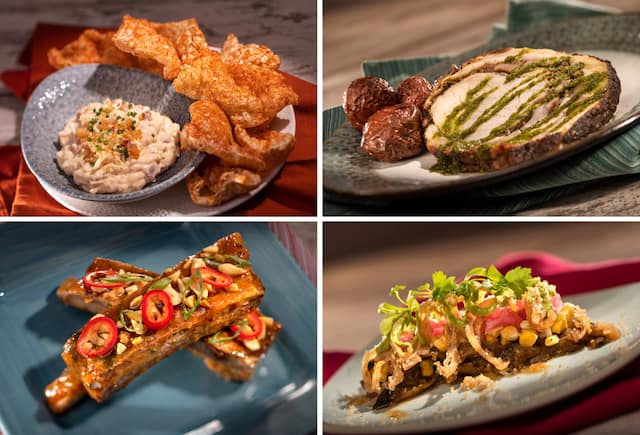 The Dolphin is also home to Todd English's Bluezoo. The is the AAA Four-Diamond creation of internationally renowned celebrity chef Todd English. It is a great place to find seafood creations.
The Swan has a quick service/coffee shop called Java. It is smaller than Fuel, but it has rotating options for a quick lunch or dinner. It also has a family-friendly frozen drink bar called Chill.
Casual dining includes a restaurant called Garden Grove, which has a tree at its center. If you prefer a poolside meal, the Splash Pool Bar and Grill is also available.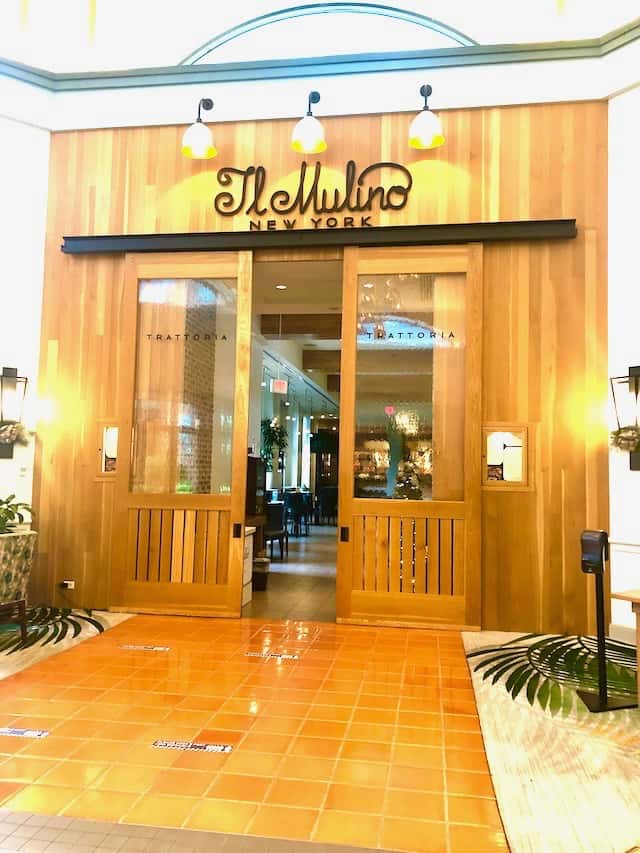 The Swan also boasts fine dining options of its own. Guests can head to Il Mulino for an Italian vibe. However, if sushi and Japanese dining would satisfy your cravings, you may prefer Kimonos.
Overall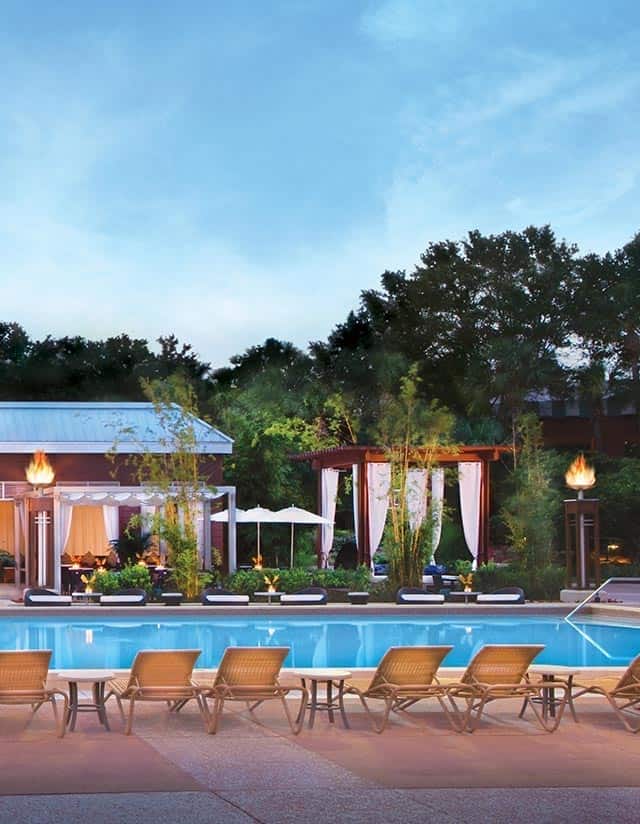 Both parts of Walt Disney World's Swan and Dolphin make for pleasant stays. And, now the Swan Reserve adds a third, more luxe option for those looking for something a little different.
If heavy Disney theming is not important to you, these are great options for your Walt Disney World vacation. I do think I would most likely book the Dolphin over the Swan, simply to save money. However, I enjoy both locations.
Have you stayed at Walt Disney World Swan and Dolphin? What was your experience like? Tell us about it in the comments below or join the conversation on our Facebook page.
Are you planning a vacation? Reach out to our trusted travel agency sponsor Authorized Disney Vacation Planner
Mouse Class Travel
!