Guests were left a bit curious with this change to the Festival of Fantasy parade.
Festival of Fantasy Parade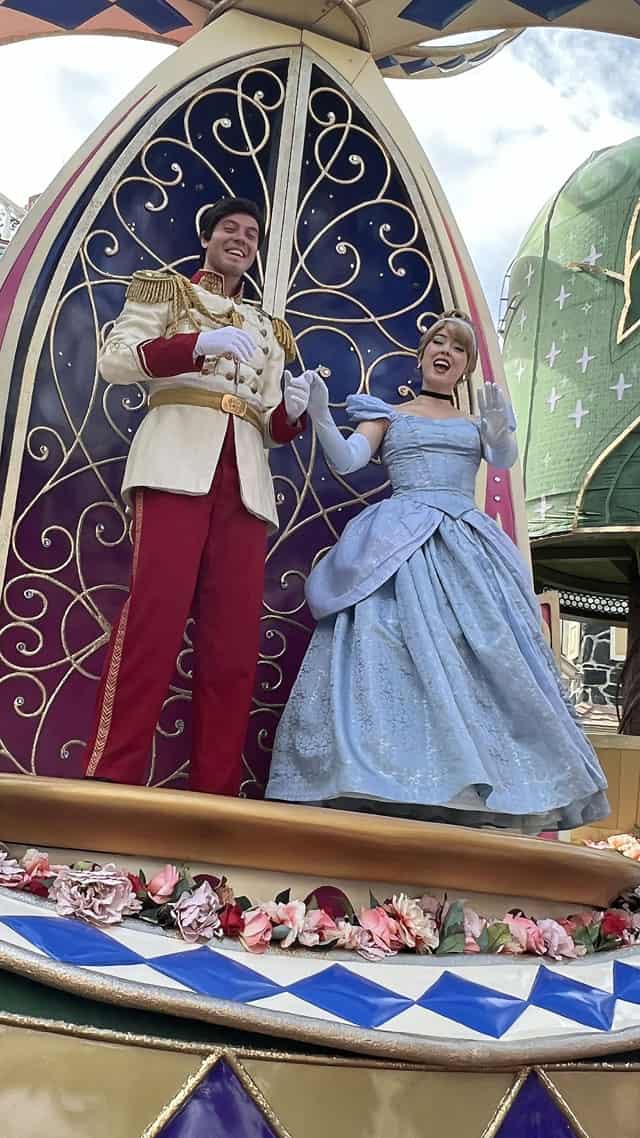 Magic Kingdom is home to Festival a Fantasy – an enchanting tribute to the tales of Fantasyland. See your favorite characters from movies like Tangled, Peter Pan, and The Little Mermaid. We also cannot forget that Mickey and Minnie Mouse appear in the parade as well as fan-favorite Maleficent (in dragon form).
Currently, Maleficent still appears in the Festival of Fantasy Parade but she does not breathe fire. This effect is currently unavailable due to the unfortunate fire at Disneyland last weekend.
On most dates, the Festival of Fantasy Parade can be enjoyed at two showtimes at both 12:00 pm and 3:00 pm. Be sure to check the entertainment schedule on Character Locator to see showtimes for all daily entertainment throughout the parks.
Interesting Change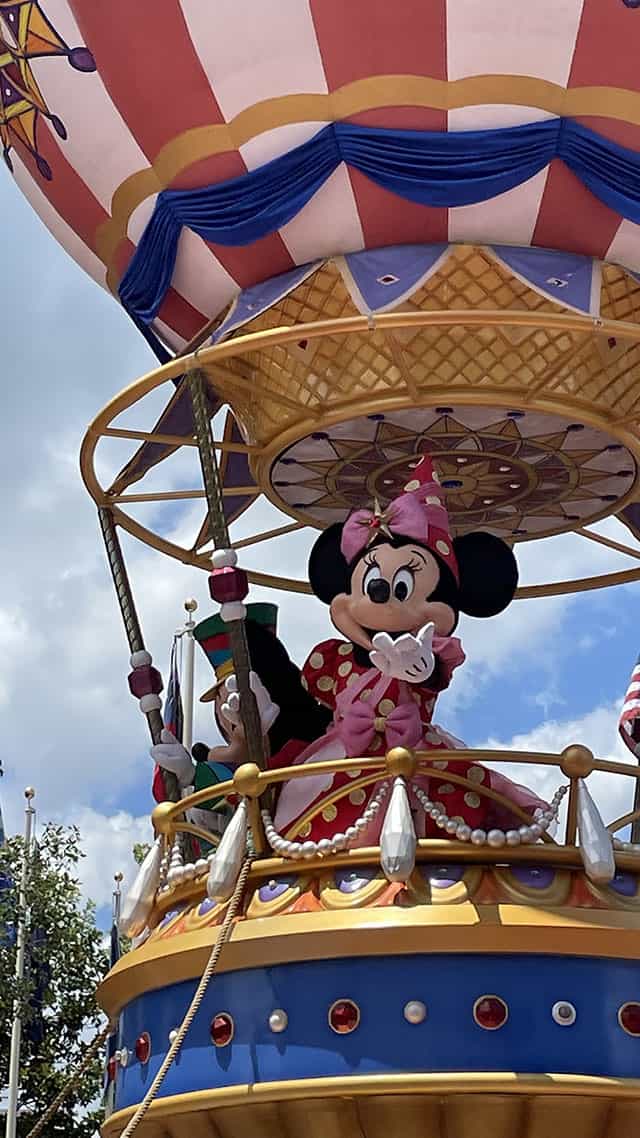 For the most part, the Festival of Fantasy Parade runs like clockwork every day. There are times when certain floats are unoperational and changes must be made. We saw this recently with many Princesses and Princes walking the parade router rather than waving to guests from their float.
Today, guests at the 12:00 pm Festival of Fantasy Parade noticed an interesting change for the grand finale. As guests delight to the chorus, "Who's the leader of the club made for you and me" they were left a bit puzzled.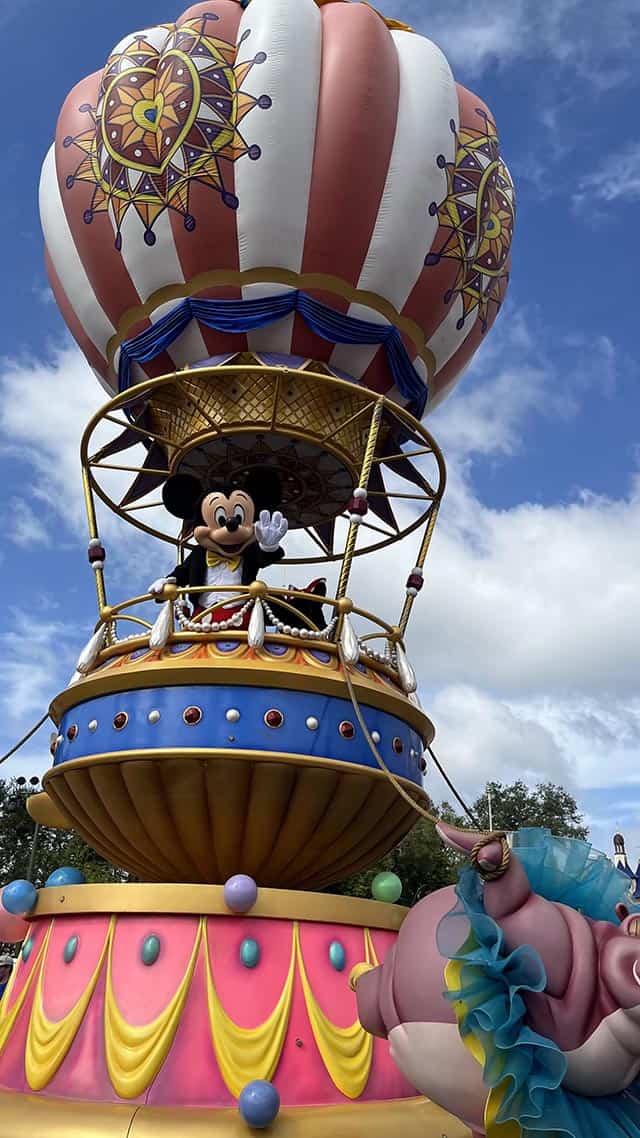 Typically both Mickey Mouse and Minnie Mouse can be seen in a hot air balloon both wearing festival costumes. For today's parade, both Mickey and Minnie Mouse were wearing their classic outfits with Mickey in his tuxedo coat and Minnie in her red polka dot dress.
It is interesting to note that the rest of the gang is also in their classic costumes including Chip 'n Dale, Goofy, Donald & Daisy, Pluto, and Goofy.
Mickey Mouse and his pals all wore classic outfits for the first showtime of the Festival of Fantasy Parade.
When there is inclement weather, the Fab 5 typically wear their classic outfits. We are thankful that the parade is still able to go on even with this change.
Do you love the Festival of Fantasy Parade or do you think it is time for an update? What do you think of the costume changes for these classic characters? Do you think this may change for the next showtime? Share your thoughts with us and share this with a fellow Disney pal.