Work continues on the new Disney Vacation Club expansion at Disney's Polynesian Village Resort. An important milestone was reached in the last few days as anticipation grows for this project.
Disney's Polynesian Village Resort Changes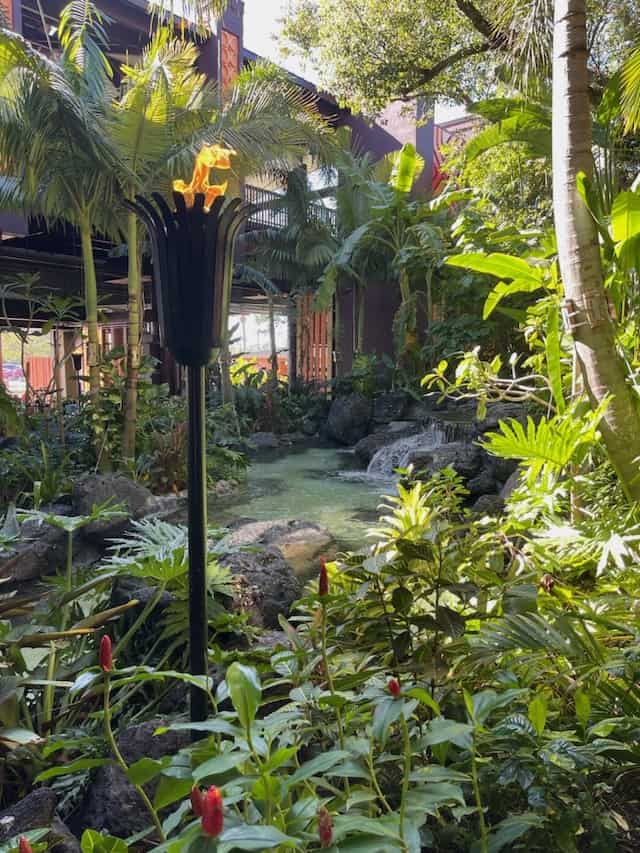 Disney's Polynesian Village Resort is a deluxe Magic Kingdom Area resort in Walt Disney World. One of the 1971 original resorts, the Polynesian is a popular place to stay with convenient transportation to the Magic Kingdom, unique theming, and great views of Seven Seas Lagoon.
The last few years have featured a great deal of change at the Polynesian, one of Walt Disney World's flagship resorts. We have seen a Moana room makeover, DVC room refreshes, club level enhancements, and a new entrance and monorail platform.
Disney Vacation Club Expansion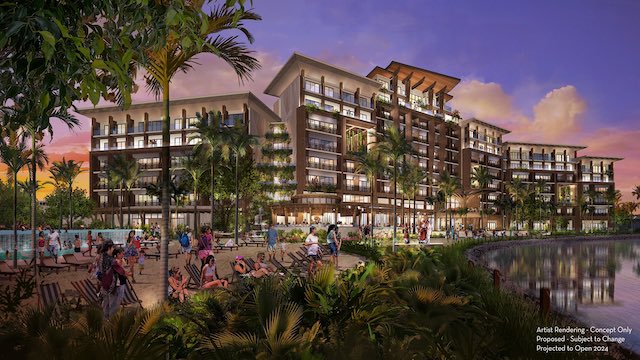 Early last year there was announcement of a DVC expansion at the resort. Currently, there are only studios (which sleep 5) and bungalows at the Polynesian. Hopefully we will see a mixture of 1-bedroom and 2-bedroom villas in this new accommodation that would bring the Polynesian offerings in line with other DVC properties.
The DVC expansion shown in the concept art above will take over much of the area in between the Polynesian and Grand Floridian where the Spirit of Aloha theatre previously stood. I (Joe) was sad to see the show go, but I'm cautiously optimistic about where things are headed at the resort.
Monica recently shared an update as construction picked up and land continued to be cleared. I broke down some things to consider in terms of room selection. As work continues, you may want to consider your room choice if you have a trip planned this year.
Milestone Reached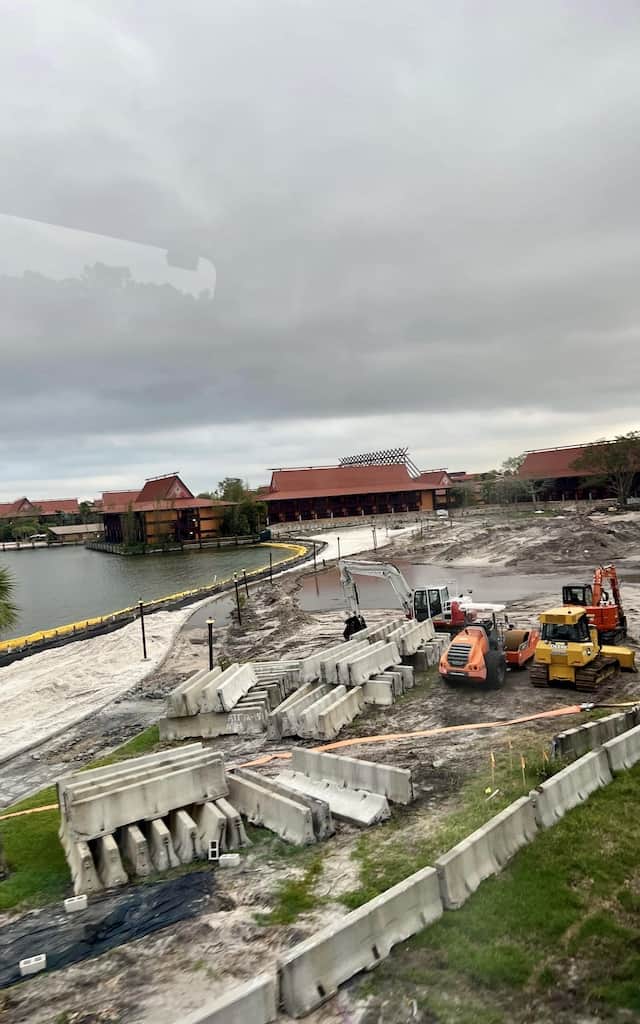 Work has continued since our last update and more land has been cleared. We can share that over the last few days much of the foundation for the new building has been dug out and is being poured. That is great news and a big milestone for the project. From here the construction will be able to go vertical.
We have a long road ahead with the project expected to be finished in late 2024, but with the foundation settling in things should be looking up!
Do you have a stay coming up at the Polynesian? Are you excited about the DVC Expansion? How much will you miss the Spirit of Aloha show? Let us know in the comments below! Also check out some recent Polynesian dining news and updates along with some special events!