There is so much construction at Disney's Boardwalk Resort. Take a look at the latest update and let us know what you think.
Disney's Boardwalk Resort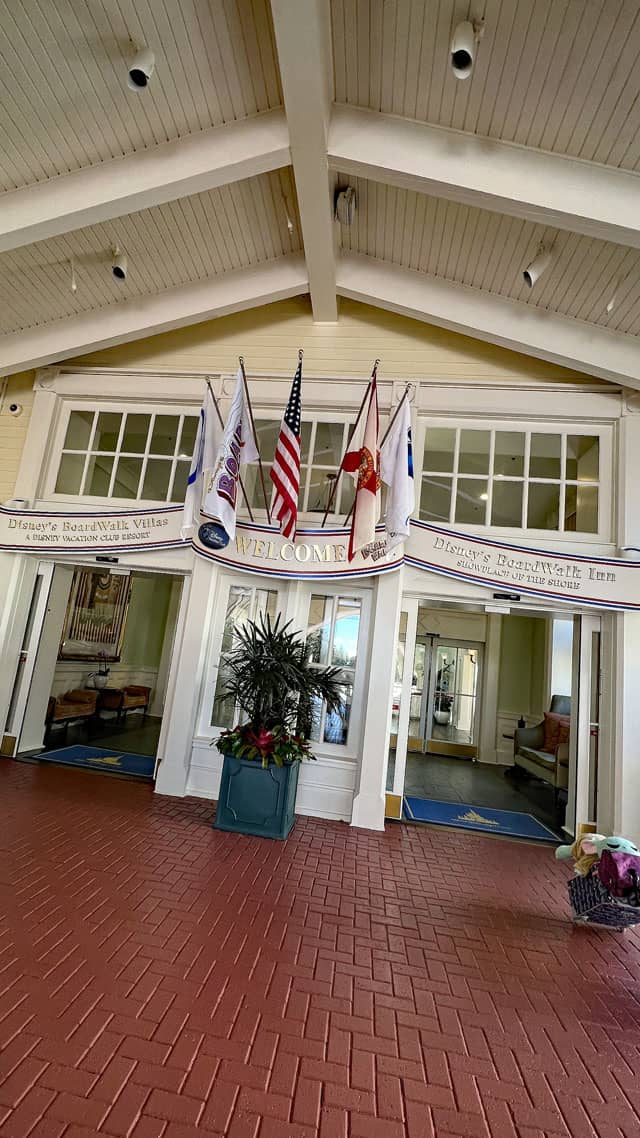 Described as a resort that evokes turn-of-the-century boardwalks in coastal cities such as Coney Island and Atlantic City, the BoardWalk Resort has unique theming that sets it apart from the rest. This resort has fun carnival games, exciting entertainment, and unique dining.
Disney's Boardwalk is in a period of transition right now. Everything from the lobby to rooms and restaurants are being updated. Take a look at the most recent pictures in all of these areas.
Carousel Coffee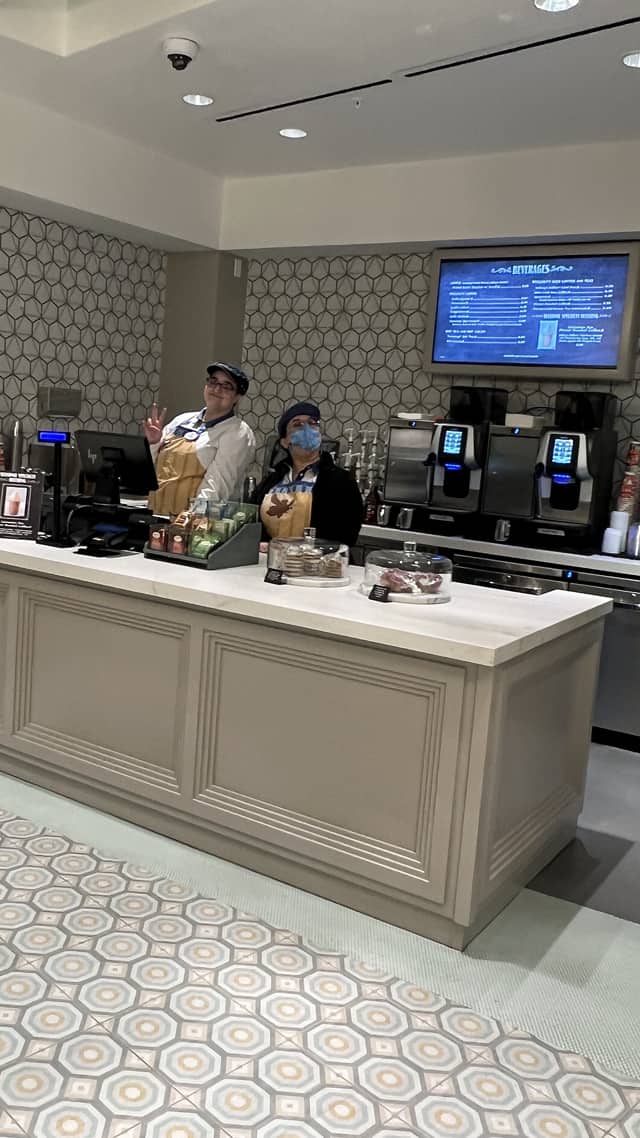 Previously a DVC shop, this area was remodeled into a coffee shop for all guests to enjoy. Opened on December 28, 2022, Carousel Coffee offers a convenient location to grab a coffee and quick food options before heading out for a day at the parks. Check out my recent review of the Carousel Coffee HERE.
Previously, the only place to order coffee was on the Boardwalk. The buses are in the other direction so this took extra time to travel to the boardwalk.
Boardwalk Inn Room Renovations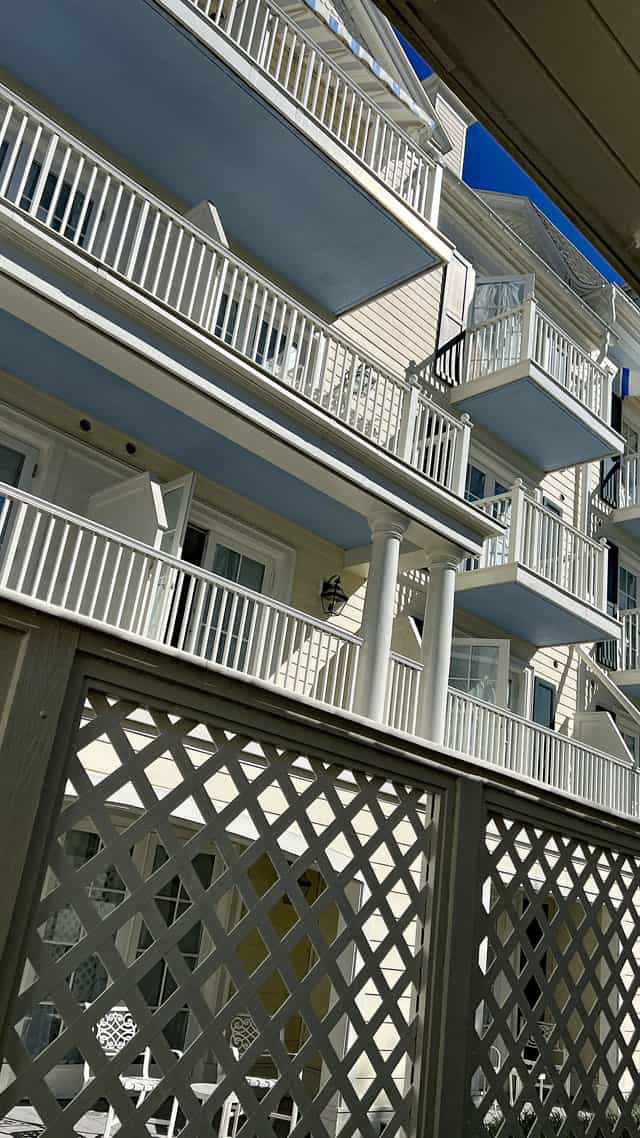 Recently, I (Susan) spent some time at Disney's Boardwalk Resort. On my way from the bus stop to the lobby, I noticed an entire floor being remodeled to my left. Take a look at the picture above and you'll notice all of the doors on the second floor are open.
An entire floor at Disney's Boardwalk Inn is currently being renovated.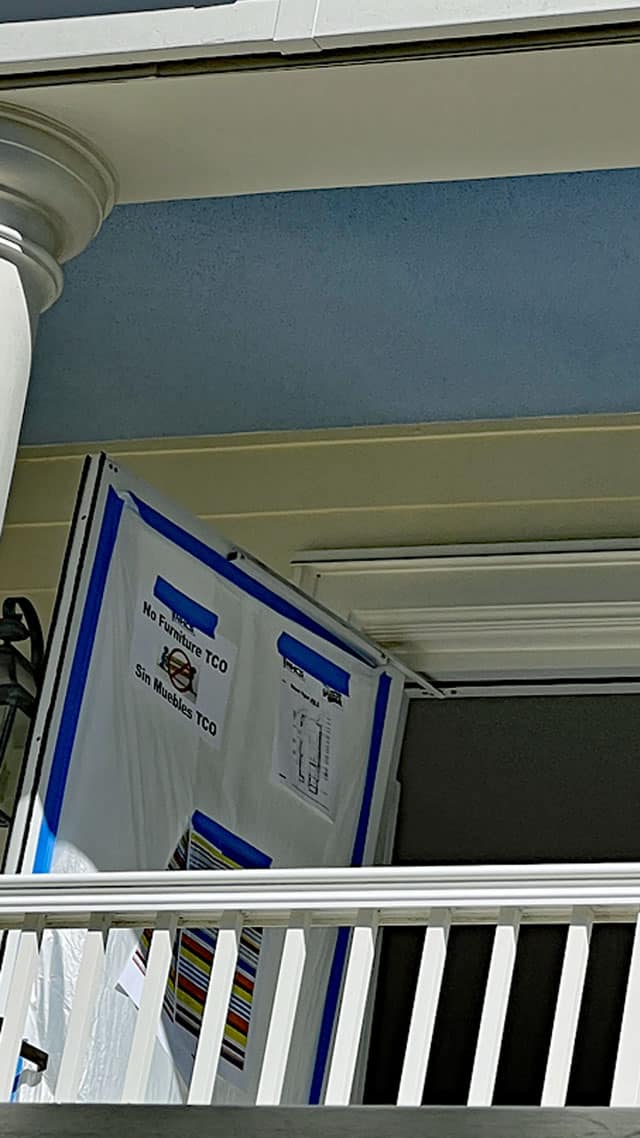 In the close-up above, you can see instructions for renovating each room. First, there's a sign that reads "No Furniture TCO" with a picture that seems to say don't move furniture. To the left of that is a room layout diagram. Last, underneath those is a detailed color-coded list of work to be completed.
Lobby Areas Closed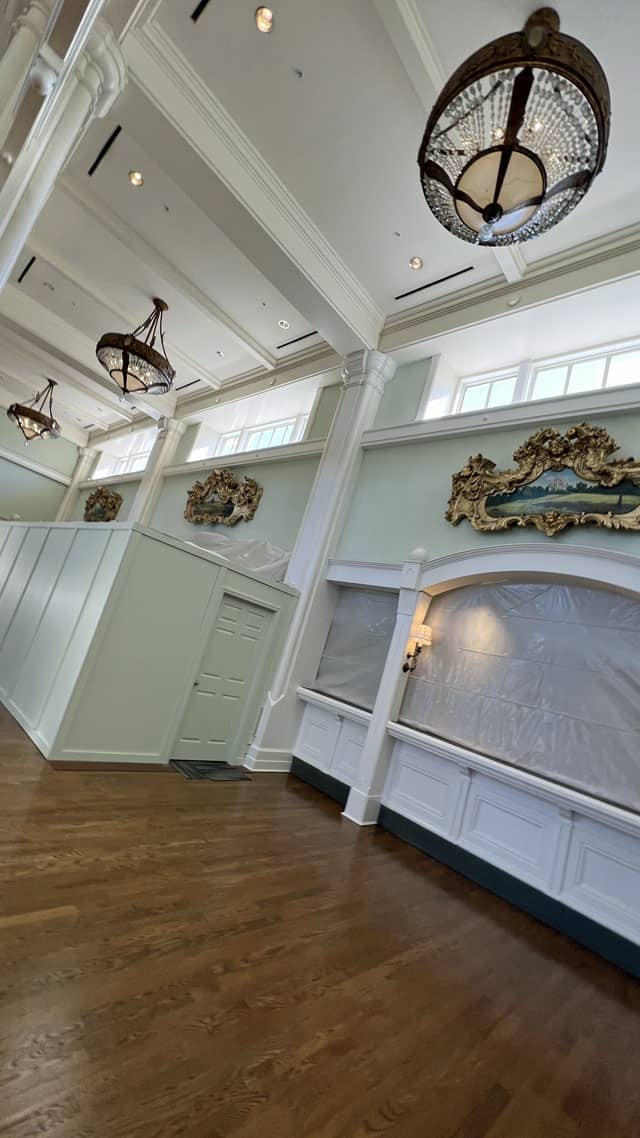 In conjunction with other areas, the check-in and guest services area of the turn-of-the-century Boardwalk lobby is being refreshed. A portion of this area has temporary walls around it while the rest of the area's open areas are blocked off with plastic.
In front of the walled off area is a sign reading "Please pardon our appearance. This area is being refurbished for your future enjoyment." It was a little strange seeing this entire area closed. However, Boardwalk has several friendly Cast Members standing throughout the lobby with iPads to assist you.
Friendly Cast Members are standing in lobby with iPads to assist you.
Boardwalk Remodeling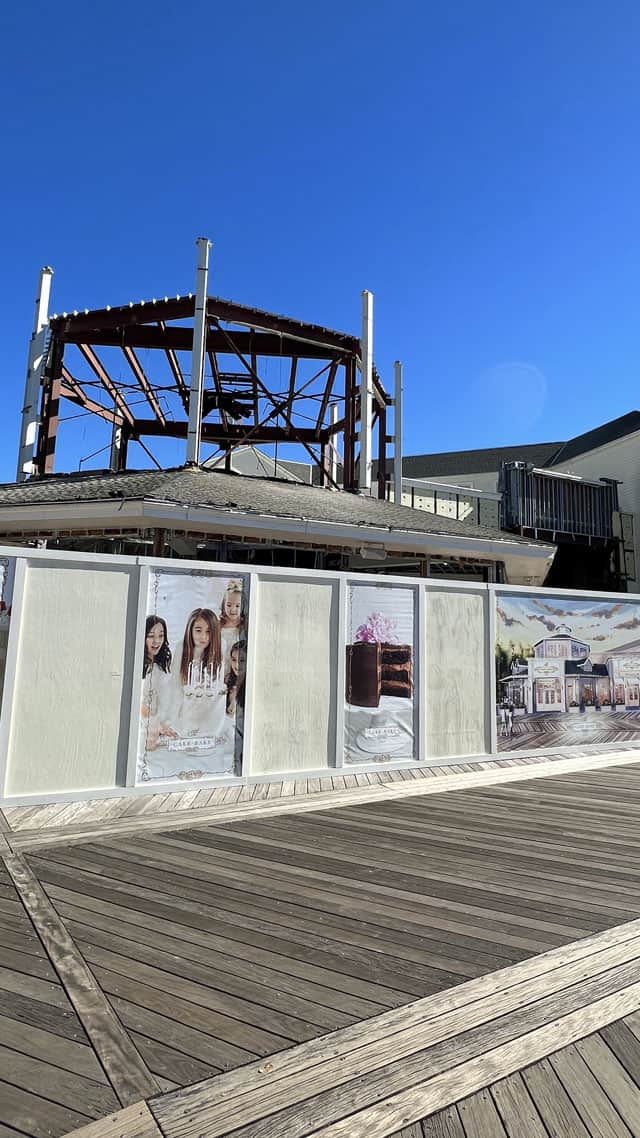 This summer, Disney began tearing down part of the previous ESPN Club for the new Cake Bake Shop coming to Disney's BoardWalk. This area remains under construction and is planned to open sometime this year, probably toward the end of 2023.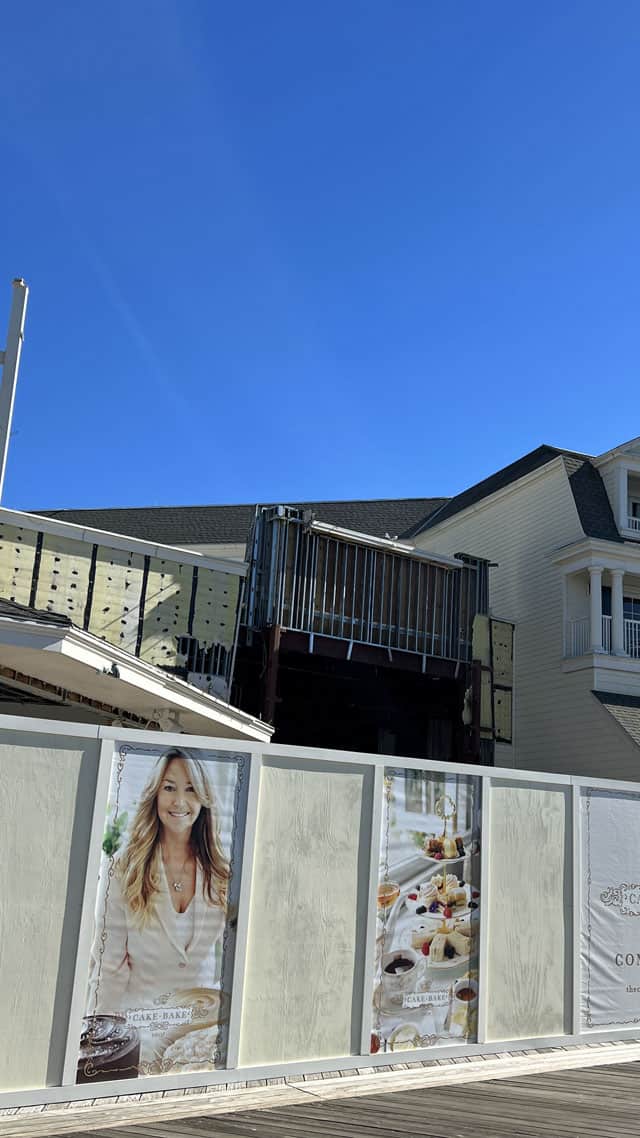 The demolished area shown above is the former ESPN Club entrance area. This sports bar and restaurant remained closed when Disney World reopened in July of 2020. From the pictures, you can see that this area looks gutted, but no rebuilding has begun yet.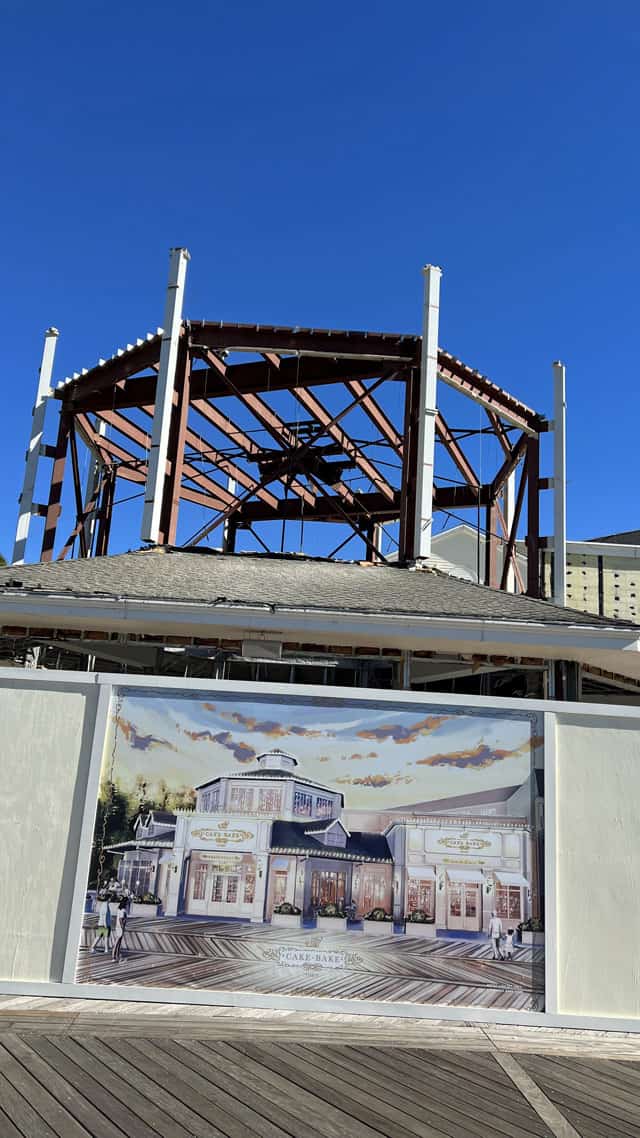 The shots above show how the previously elevated ESPN Club roof seamlessly fits into the design of the future Cake Bake Shop.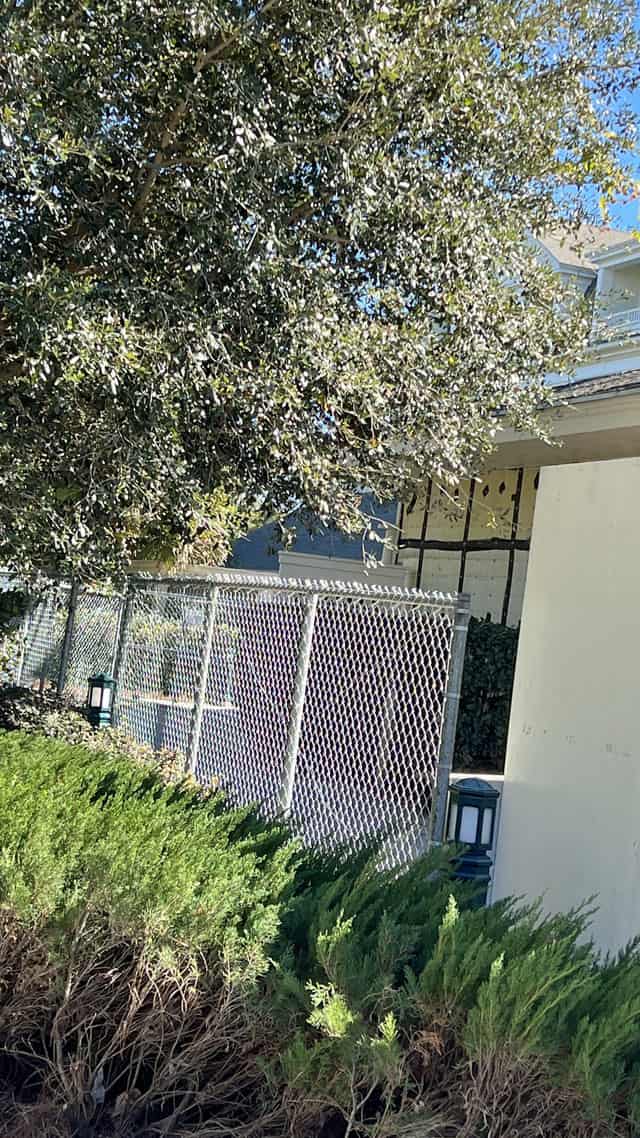 Following the sidewalk that goes behind this location, the entire back area fenced off too. I'm so ready to see construction begin here! What about you?
Theming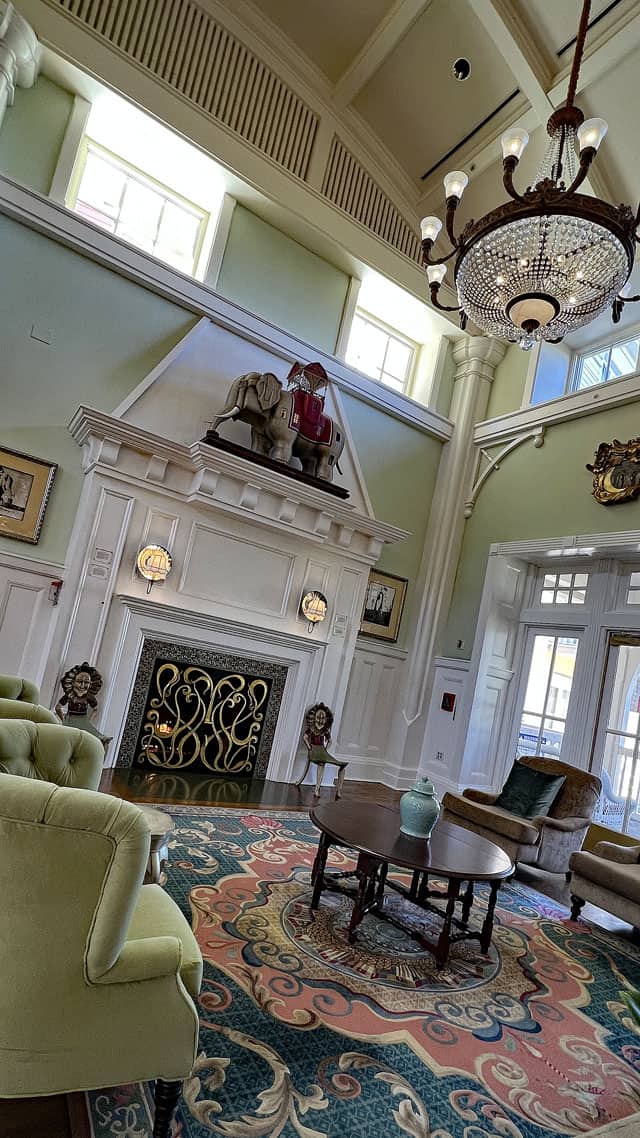 Disney's Boardwalk Resort is one of my absolute favorites to stay at while vacationing at Disney. Not only is it convenient to EPCOT and Hollywood Studios, it also has the best adult entertainment of any Disney resort.
However, I'm not a fan of the more generic theming that has crept in here. While it remains upscale, the quirky charm seems to be fading. While not everyone agrees, I was sad when the strange and yet oddly fantastic clown slide was replaced by a flat and dull picture of Mickey and Minnie Mouse.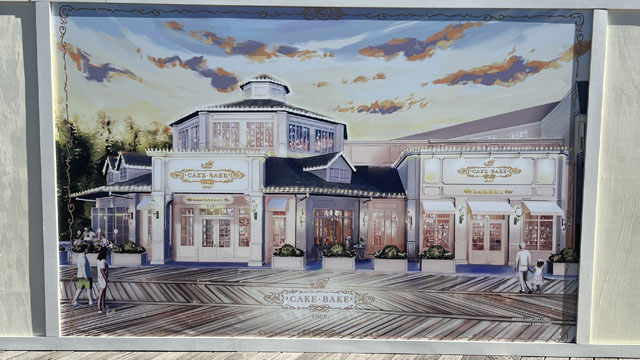 The Cake Bake Shop will be table-service and a quick-service bakery for you to pick up these delicious delights on the go. Check out many of the great food options for this dining location HERE.
While I'm happy something is actually opening here, it doesn't evoke the fun, casual feeling I felt when visiting the actual Atlantic City Boardwalk growing up.
It's my hope that Disney keeps the Boardwalk Resort's quirkiness going forward.
What do you think of the remodeling and theming changes taking place at Disney's Boardwalk Resort? Please share your thoughts in the comments below and share this post with a friend.