Recently, a new coffee shop at Disney's Boardwalk Inn opened in place of a previous DVC store. But is it worth visiting?
Disney's Boardwalk Changes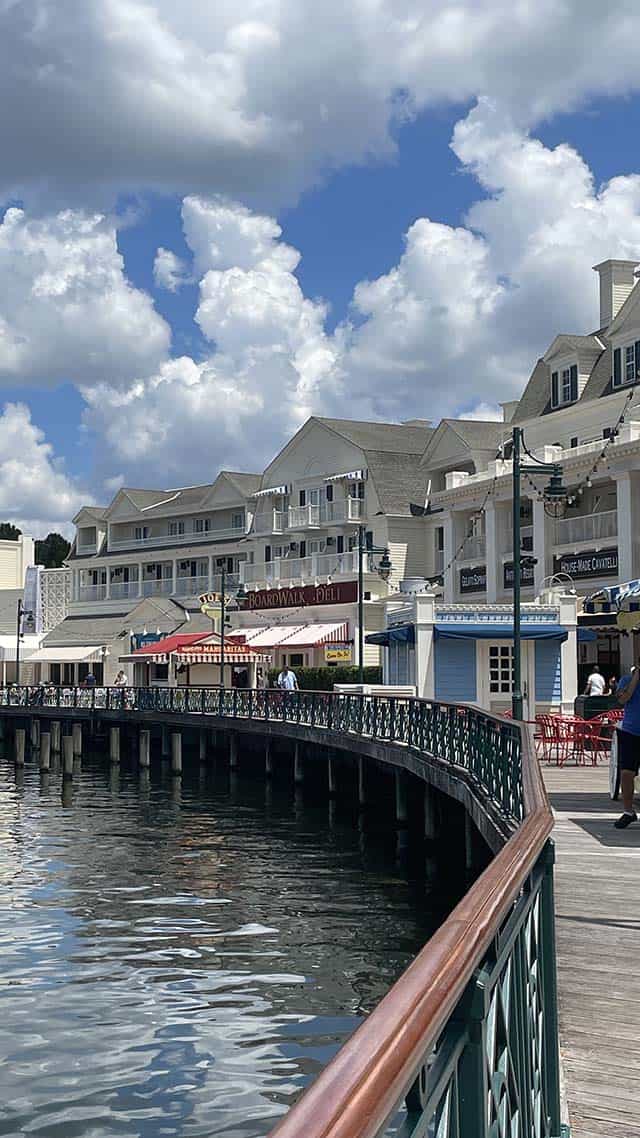 Disney's Boardwalk is in a period of transition and remodeling right now. This summer, Disney began tearing down part of the previous ESPN Club for the new Cake Bake Shop coming to Disney's BoardWalk. This area remains under construction and is planned to open sometime this year, probably toward the end of 2023. Check out the latest construction update HERE.
This will be table-service and a quick-service bakery for you to pick up these delicious delights on the go. Check out many of the great food options for this dining location HERE.
New Coffee Shop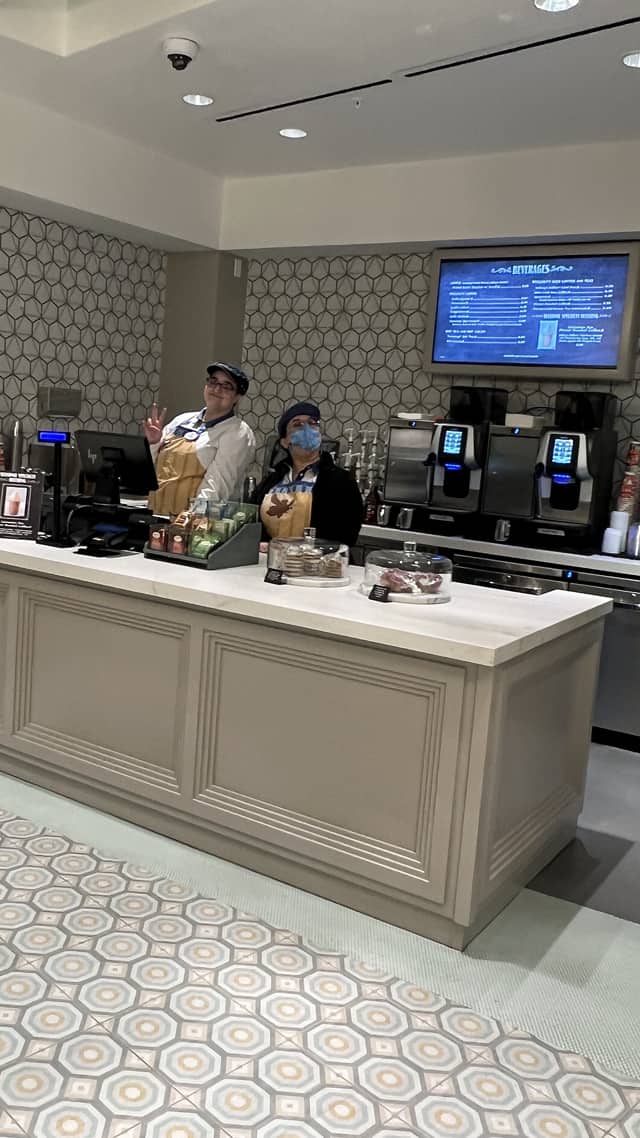 Previously a DVC shop, this area was remodeled into a coffee shop for all guests to enjoy. Carousel Coffee offers a convenient location to grab a coffee and quick food options before heading out for a day at the parks.
Previously, the only place to order coffee was on the Boardwalk. The buses are in the other direction so this took extra time to travel to the boardwalk. This location opened on December 28, 2022.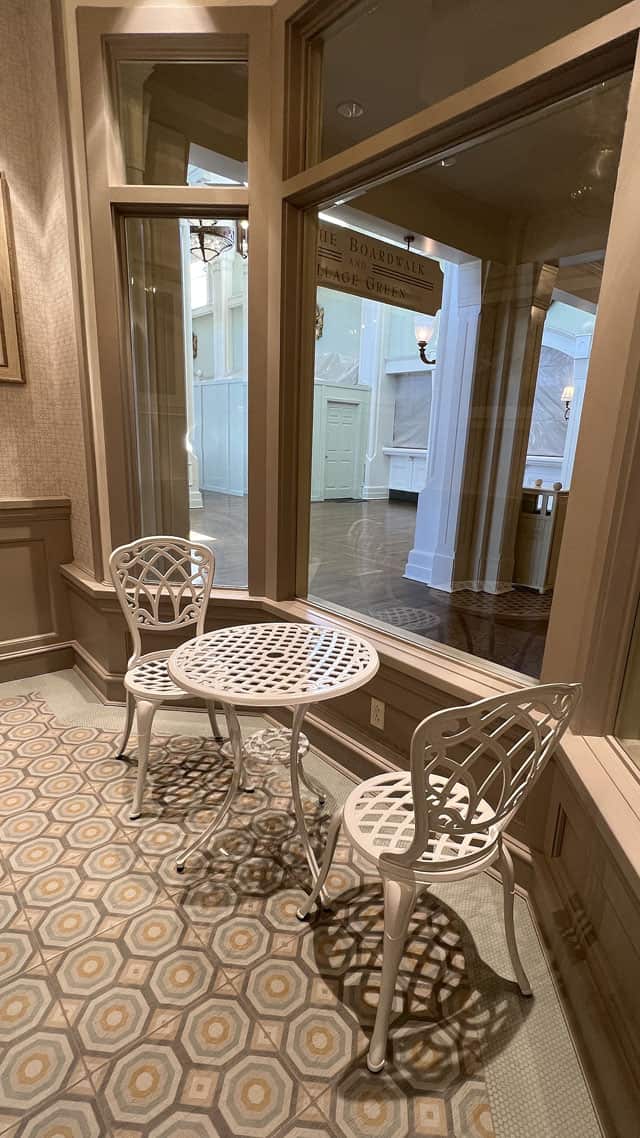 While there are 2 seats and a table inside this tiny location, there is ample comfortable seating in the lobby. The Boardwalk lobby is one of my (Susan) favorite places to relax. Now, guests can do that with a crafted coffee or tea and a quick pastry.
Carousel Coffee food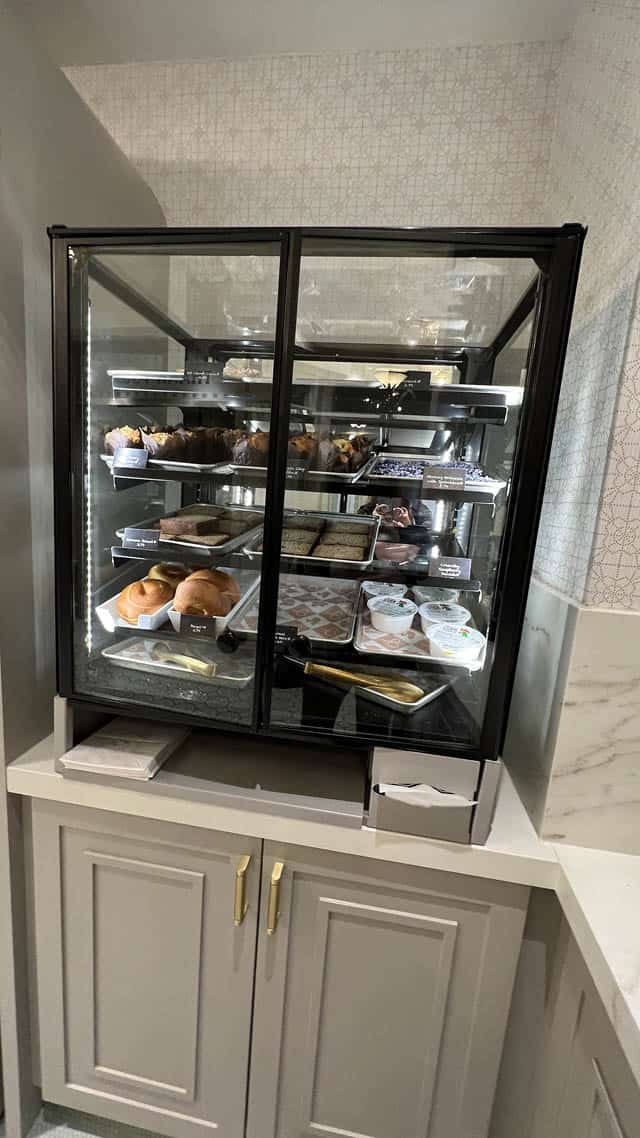 The food here is fresh and many items are baked at the nearby Boardwalk Bakery. My favorite is the NJ Crumb Cake. Yum! These items are a notch above standard Disney pastries.
My favorite pastry item if the NJ Crumb Cake!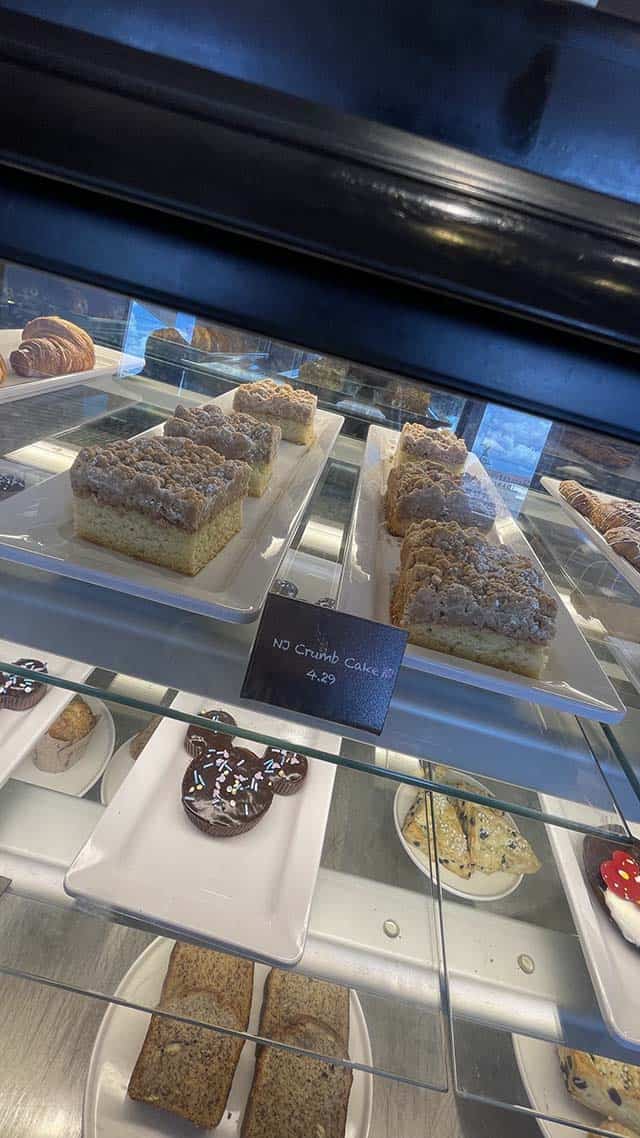 Check out the pastry options offered at the Carousel Coffee shop below:
Bagel (plant-based) – $3.79
Banana Bread – $3.79
Blueberry Muffin – $3.99
Chocolate Chip Muffin – $3.99
Croissant – $3.79
Crunch Raspberry Danish – $4.29
Mickey Brownie with Sprinkles – $5.79
NJ Crumb Cake – $4.29
Signature Cupcake – $6.29
Vintage Mickey and Minnie Sugar Cookie – $4.29
Bundle of Chocolate Chip and Sprinkle Sugar Cookies – $9.99
Bundle of Crunchy Raspberry Danishes – $11.99
While these pastries can make an easy breakfast, you can find more food items here! Check out these options below:
Cereal with Milk $5.49
Greek Yogurt Parfait $5.99
Veggie Crunch Sandwich (plant based) $10.99
Chicken and Walnut Salad Wrap $10.99
Whole Fresh Fruit $2.29
Smoked Salmon Kit with Plain Bagel $10.99
Power Pack Snack $7.99
Fresh Fruit Cup $3.99
I love that there's a lunch item here for afternoon breaks. For more sandwich and other lunch options, you can go to the Boardwalk Deli. Check out Maggie's review HERE.
Beverages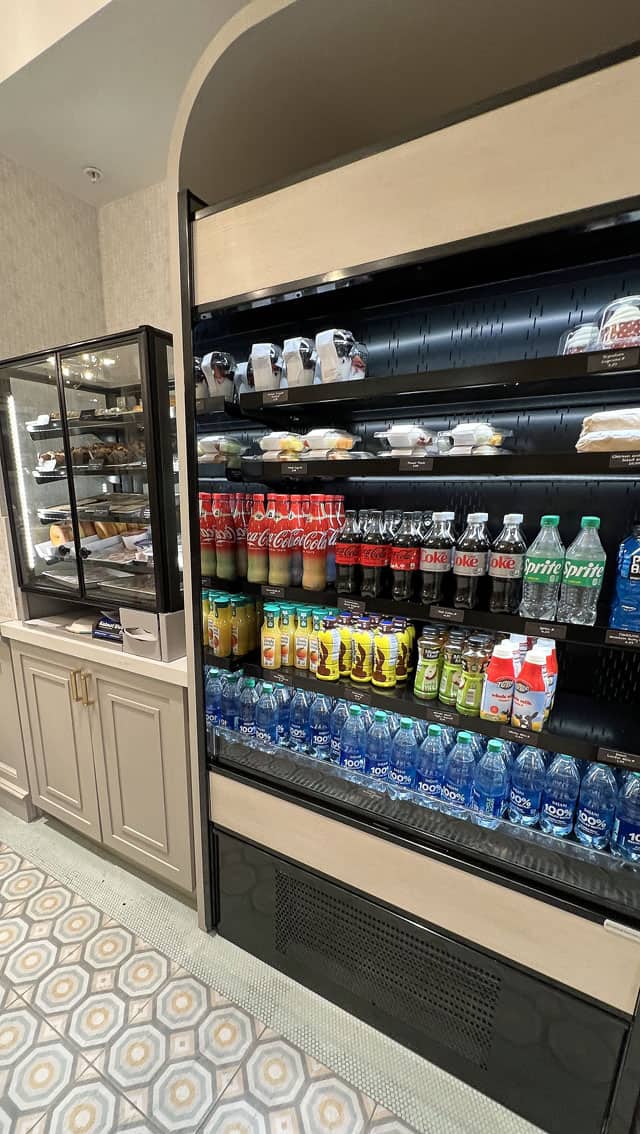 This location features Artisan Roasted Joffrey's Coffee in its yummy sips. They offer the following Specialty Coffees:
Freshly Brewed Joffrey's Coffee: French Roast (Regular or Decaf) – $3.49
Double Espresso – $3.49
Americano – $3.49
Caffé Latte – $4.29
Cappucino – $4.79
Caramel Macchiato: Espresso, Steamed Milk, Vanilla, Whipped Cream, Caramel Drizzle – $5.49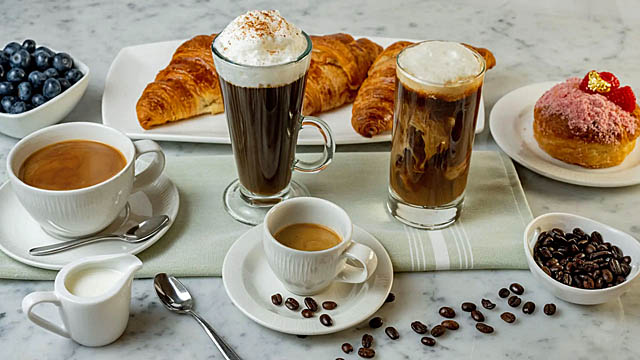 They also serve hot teas and cocoa as well:
Twinings Hot Tea – $3.49
Hot Cocoa – $3.49
Want to enjoy iced beverages? Check out the full listing:
Joffrey's Coffee Cold Brew – $4.29
Nitro Cold Brew Coffee – $4.79
Shakerato: Double Espresso shaken with Demerara Sugar over ice – $4.29
Frozen Blended Coffee – $5.99
Pomegranate-Green Tea Lemonade – $5.49
Here, you can find seasonal coffee specialty drinks. The Cinnamon Bun Frozen Blended Coffee is a Joffrey's Coffee Cold Brew blended with Cinnamon Bun Syrup, Milk, and Mocha topped with Whipped Cream for $5.99. I'm not always a huge fan of Joffrey's coffee. However, the Cinnamon Bun Frozen Blended Coffee was really delicious!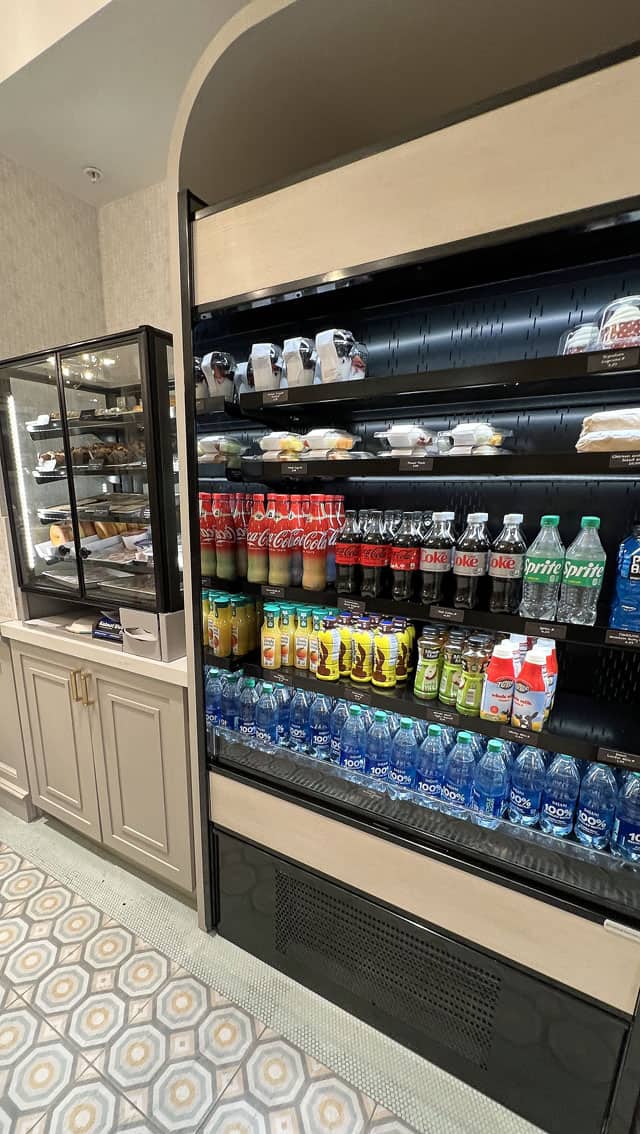 If you're not a coffee drinker, no worries! There are many other beverage options here. The following non-coffee drinks are for sale here:
Chocolate Milke $4.19
Coca-Cola Zero Sugar $4.69
Diet Coke $4.69
POWERADE Mountain Berry Blast $4.69
Small DASANI Bottled Water $2.50
Small Whole or Lowfat Milk $1.99
Coca-Cola $4.69
DASANI Bottled Water $3.75
Minute Maid Apple Juice $3.99
Simply Orange Juice $4.99
Sprite $4.69
Carousel Artwork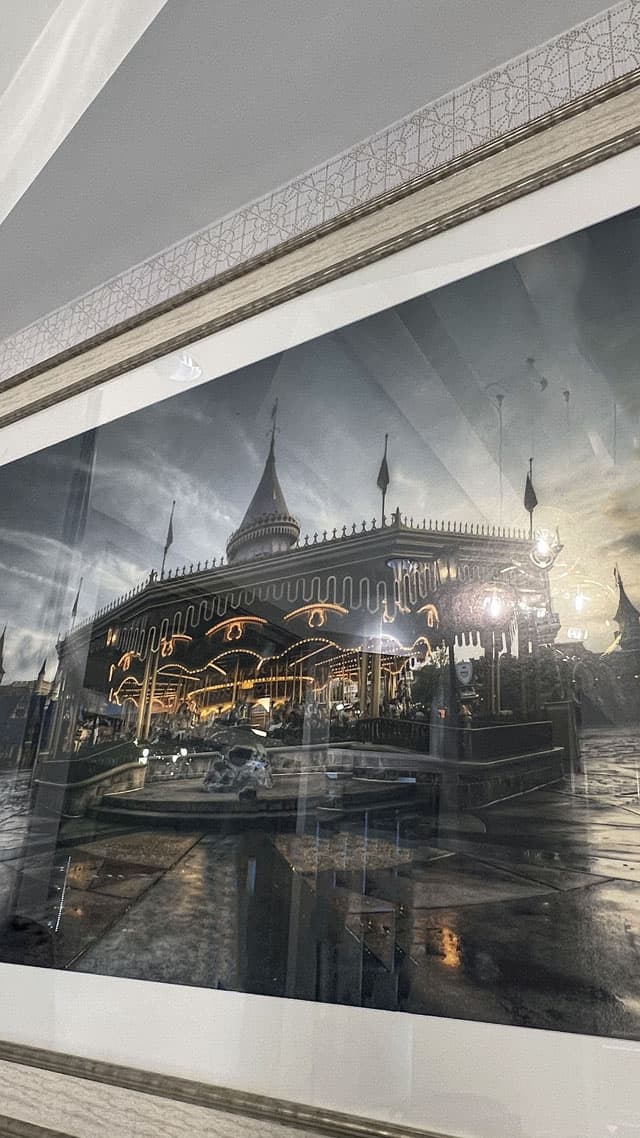 Although the colors and other theming at the Carousel Coffee are quite bland, the photos just added are amazing! I would love to see Disney add more of this vintage theming to Disney's Boardwalk Resort! In keeping with this location's namesake, check out the vintage night time shot of the carousel above.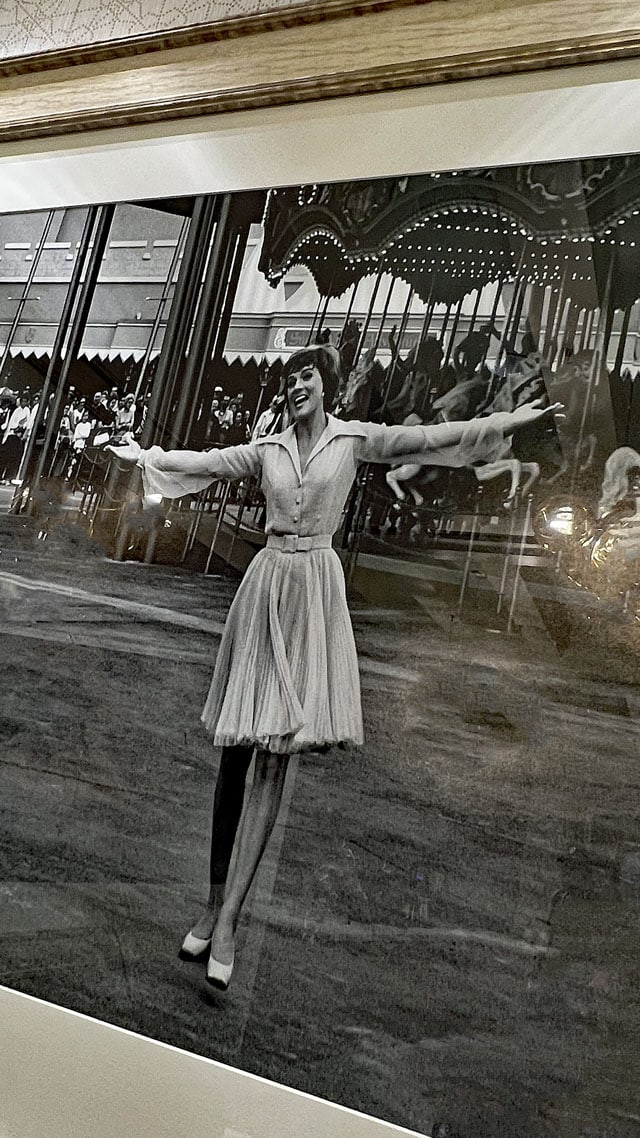 And the next carousel shot is even better! Just take a look at who is featured!! Disney Legend Julie Andrews is included in the next photograph.
Don't miss Julie Andrew in the vintage photos at Carousel Coffee.
Other Vintage Artwork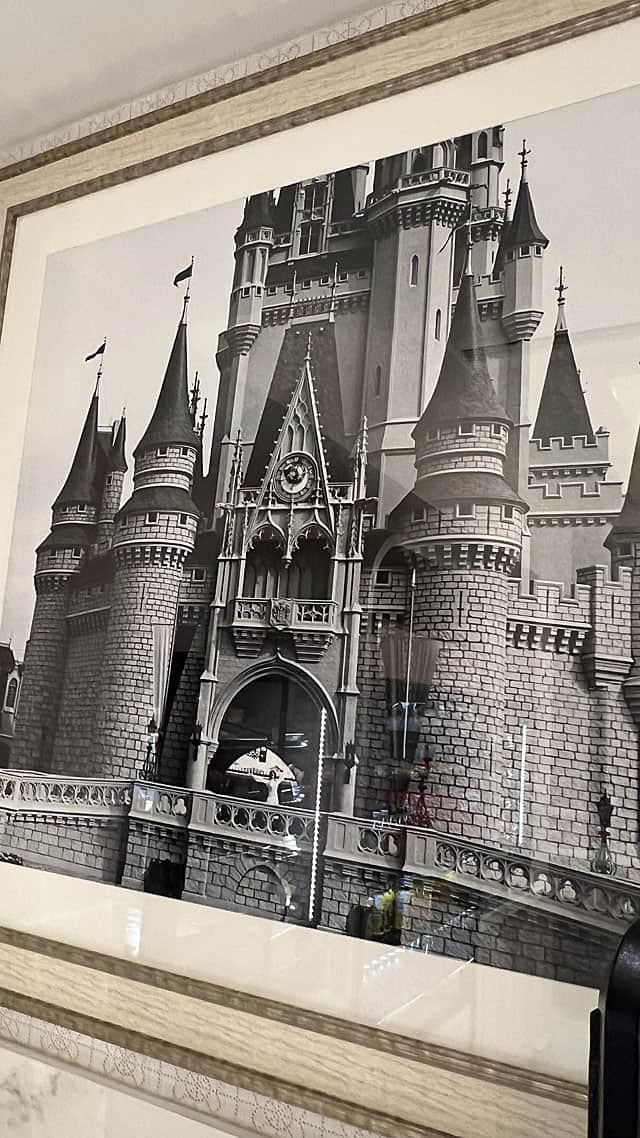 If you look closely, you'll see a woman living her best Disney life in front of the Cinderella Castle vintage photo above. It makes me smile wondering how many people have taken this shot over the last 50 years.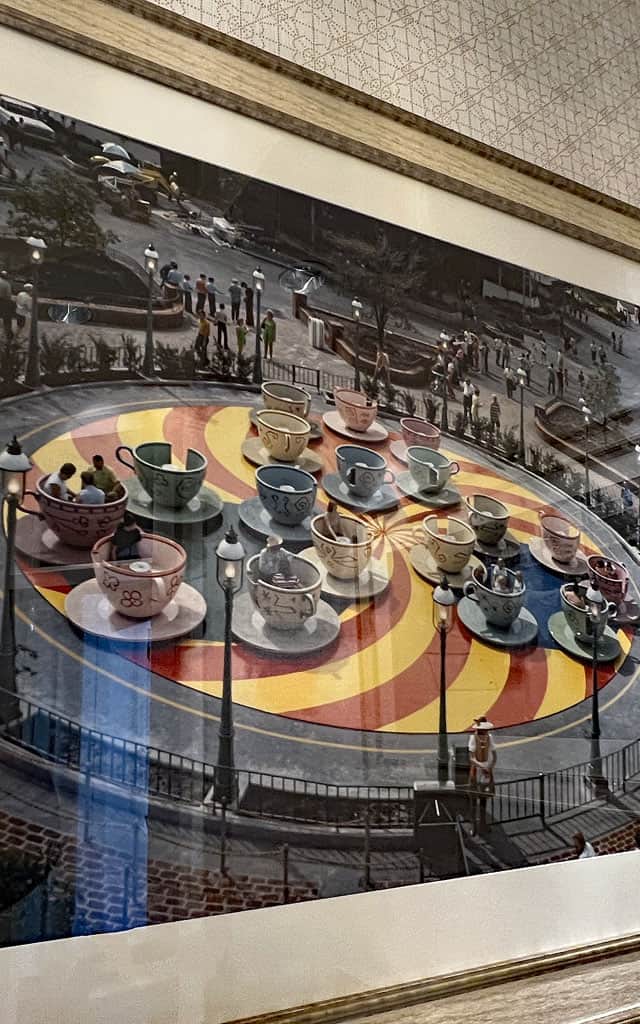 Next, take a look at the vintage Disney teacup attraction pictured above.
If you're staying at the Boardwalk, you have 2 options for coffee and pastries, the Boardwalk Deli or the Carousel Coffee. While the Boardwalk Deli offers more food options for both breakfast and lunch, Carousel Coffee gives guests more options for crafted beverages. If you're like me, you'll choose the more convenient location.
Disney's Boardwalk Resort guests have 2 options for coffee and pastries, Boardwalk Deli and Carousel Coffee.
While this is a positive addition to Disney's Boardwalk Resort, the only theming here is the artwork. The Carousel Coffee is void of color and lacking in theming.

What do you think of Disney's Carousel Coffee? Will you give it a try or go to Boardwalk Deli instead? Please share your thoughts in the comments below and share this post with a friend.