Want to save some money during your next trip to Walt Disney World but don't want to sacrifice delicious meals? Check our listing of the best kid meals that adults will want to order during their next trip to Walt Disney World.
Eat like a Kid at Walt Disney World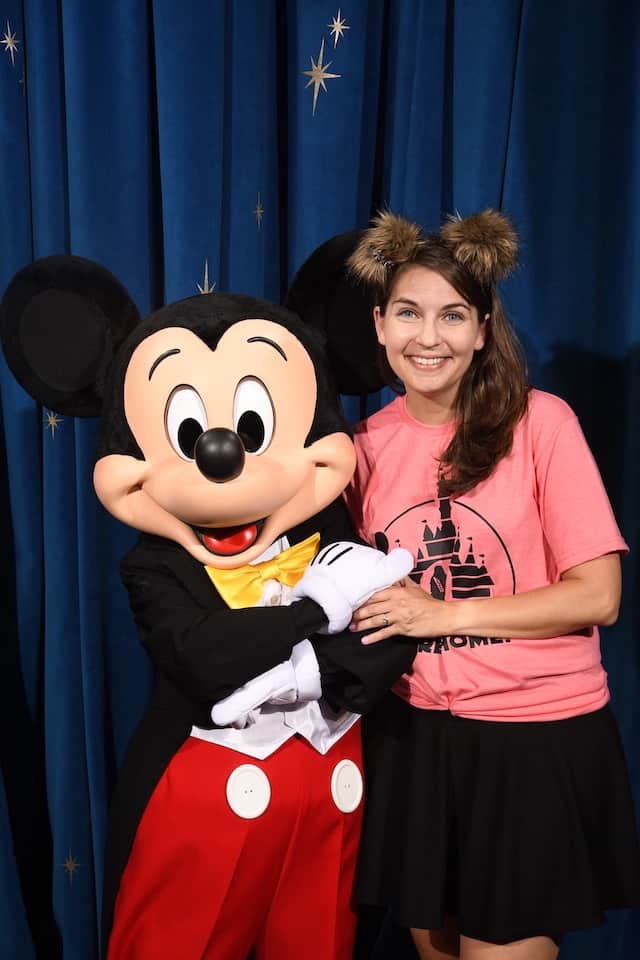 Do you want to enjoy all of the fun and all of the great food while at Walt Disney World? There are so many great attractions, characters, and entertainment options to enjoy while in the Disney Parks. There are also so many great food options while in the Parks.
My (Donna) husband is a Disney foodie and loves to try all the food while we are on vacation. Over the years, I have found a few kid meals that are so delicious that even adults will be ordering them. These meals are cheaper than adult entrees and can be very large meals if you plan correctly.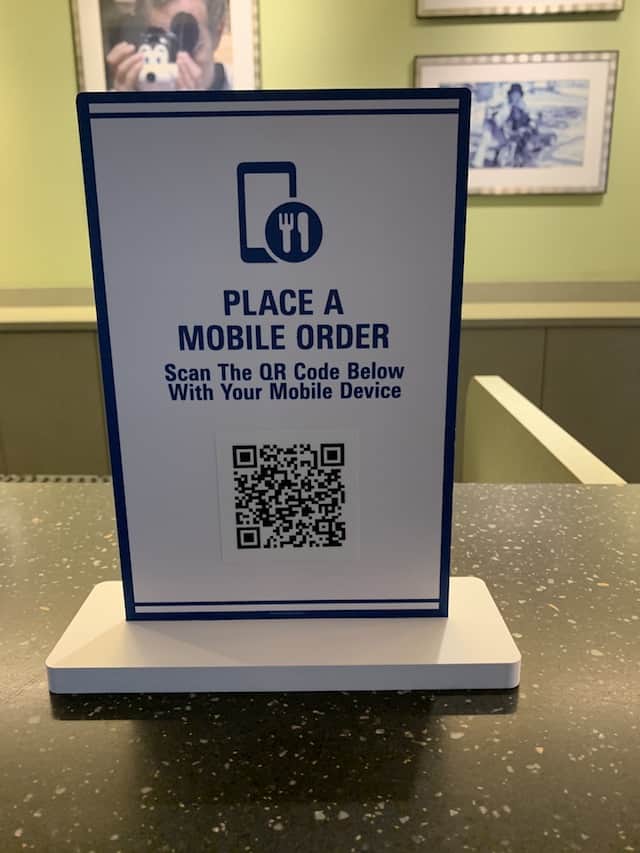 Most table service dining locations list that kid meals are only for guests ages 9 and under. We have heard that at times adult guests were unable to order from the kid menu at table service locations. My family jokes that Disney tells you "never grow up", but once you turn 10 you begin paying adult prices for table service and park tickets.
Each option listed in this article is at quick service locations. At these locations, guests can order in person or with Mobile Ordering. This allows guests, regardless of age, to order off the kid's menu if they would like. So without any further ado, let's unveil the 5 best kid meals from all four parks at Walt Disney World, and we promise no chicken tenders or hot dogs are listed.
Disney's Animal Kingdom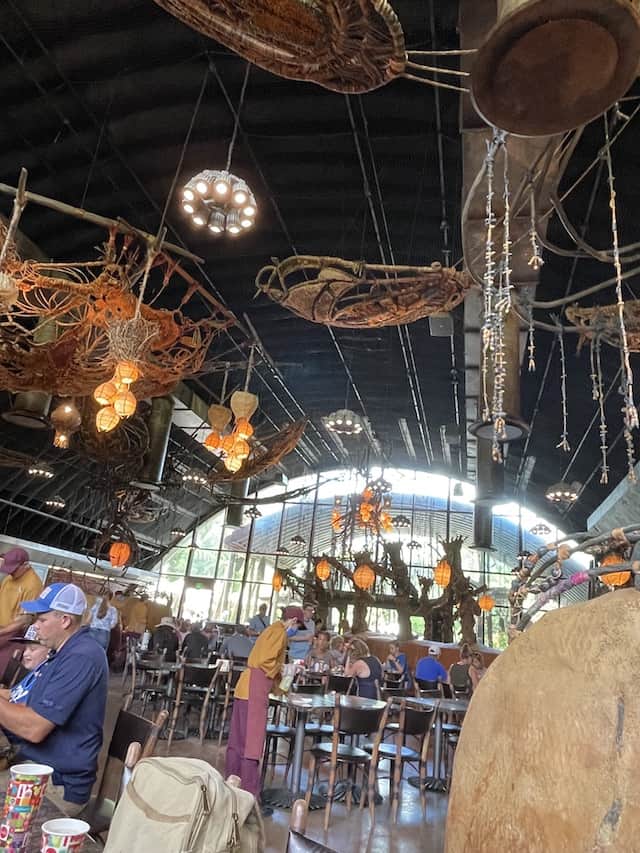 Satu'li Canteen is located near the Flight of Passage ride at Disney's Animal Kingdom. The setting is that of a Quonset-hut that offers dining while Guests enjoy the Na'vi art and cultural items. This is such a unique dining location and the bonus is that as a quick service location there is no need for advanced reservations.
Under the Kid's Disney Check Meals, you have three great options including a slow-roasted sliced grilled beef bowl, a chopped wood-grilled chicken bowl, or the chili-spiced crispy fried tofu bowl. With each selection, you can still choose your base of either rice and beans or a romaine and kale salad. This includes a vegetable slaw and a drink as well.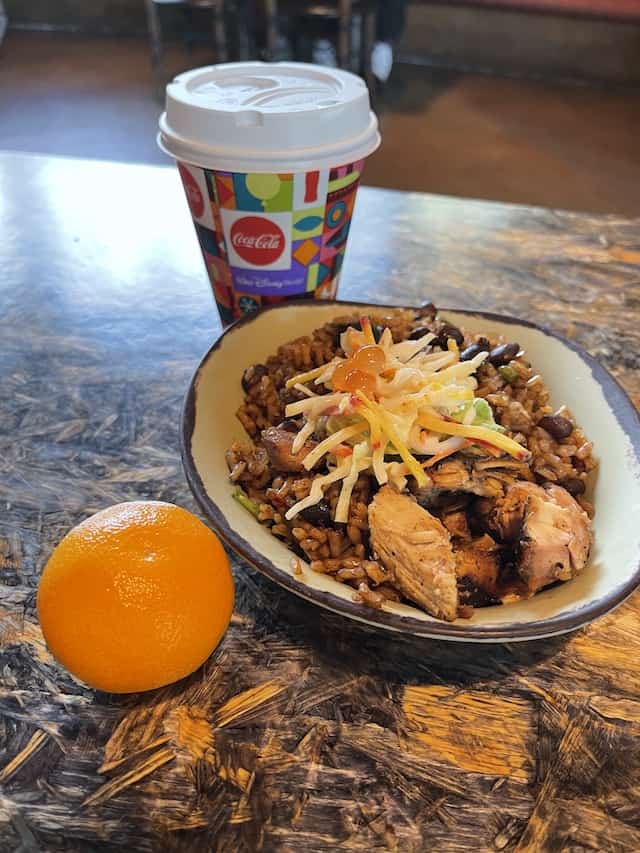 The combination bowl is one of my favorites, but it is quite large. The kid-size portion was perfect and still quite large. You can still enjoy the great theming of the Land of Pandora while enjoying this delicious meal. Currently, the price of the Kid's Disney Check Meals is about $4 cheaper than the regular-sized entree bowls on the menu.
Be sure to read the full review for the entire menu HERE.
EPCOT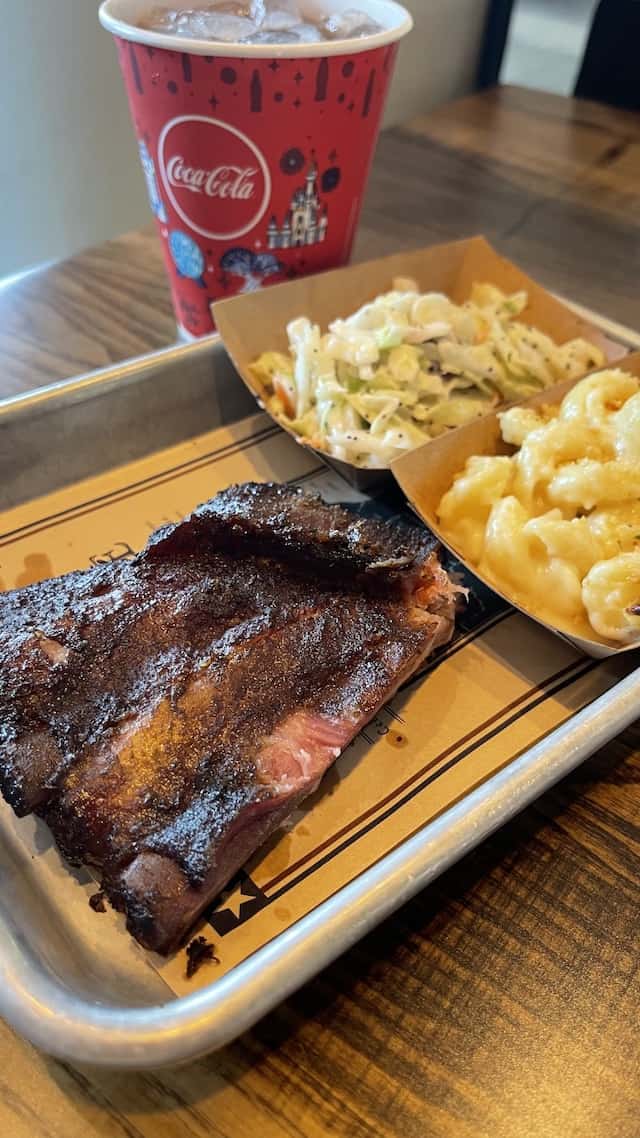 There are many dining options over at EPCOT. My (Donna) favorite quick service option is the Regal Eagle over at the America World Showcase. The kid's meal offered at Regal Eagle is the best deal on Disney property in my opinion.
Currently, prices at $9.49 are the BBQ Rib Meal. This is a large cut of ribs and comes with two sides. You can choose any two sides from the following: creamy coleslaw, house-made pickles, seasoned french fries, mac and cheese, baked beans with burnt ends, or beer-battered onion rings.
The kid's meal offered at Regal Eagle is the best deal on Disney property in my opinion.
This food is absolutely delicious. My favorite sides are the creamy cole slaw and mac and cheese. This meal is delicious and will definitely satisfy even an adult's apetite.
Magic Kingdom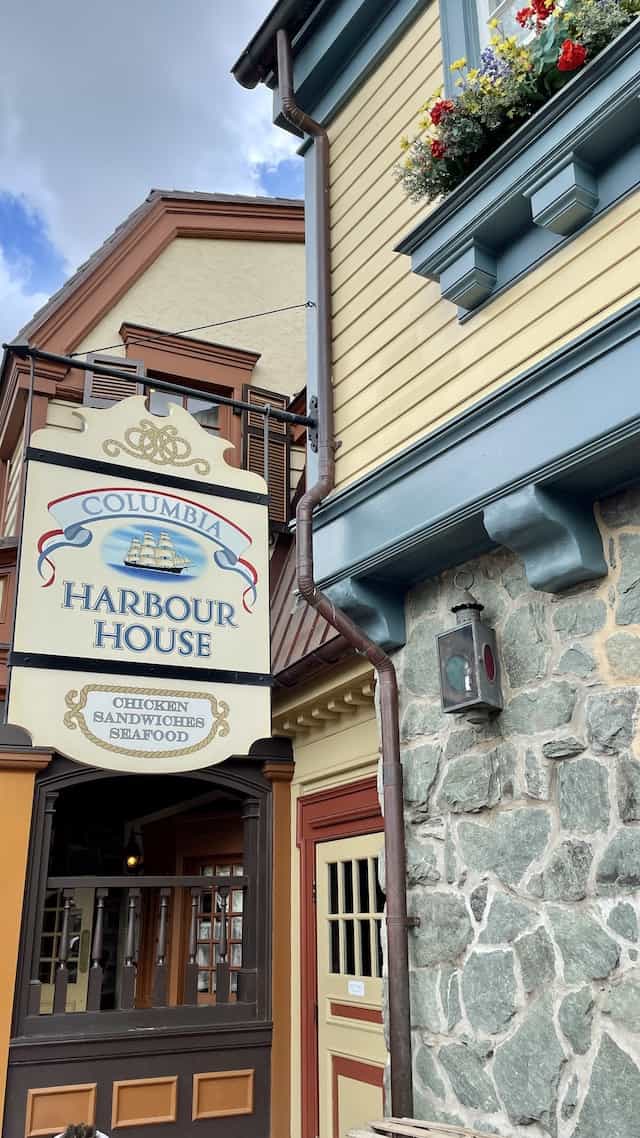 Over at the Magic Kingdom, finding a delicious kid's meal that was not macaroni and cheese or a hot dog was a bit more difficult. However, we were up for the challenge. Previously, I (Donna) had the opportunity to dine with fellow KtP writer and editor, Monica, at Columbia Harbor House. Be sure to check out her full review HERE.
The adult entree options at Columbia Harbor House were surprisingly delicious. I was happy to discover two great options on the Kid's Disney Check Meal menu. Both a grilled shrimp skewer and grilled salmon are offered. Both sounded delicious, but the grilled shrimp meal won in the end.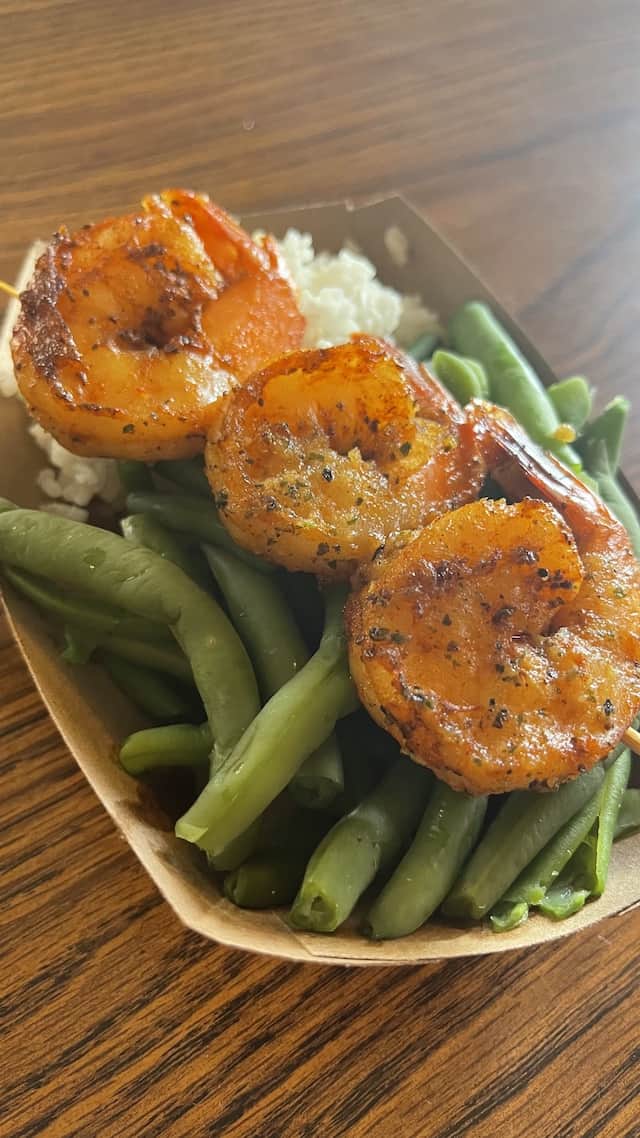 This meal is fairly large. This meal comes with grilled shrimp, two sides, and a beverage. You can choose two sides which include: rice, green beans, and french fries. This comes with three large shrimp that were deliciously seasoned.
I selected the green beans and served them over a bed of rice. The rice and shrimp were absolutely delicious. The green beans were just okay. This meal was served with a beverage. In the future, I would order this all over again, but with a different side dish instead of the green beans.
Disney's Hollywood Studios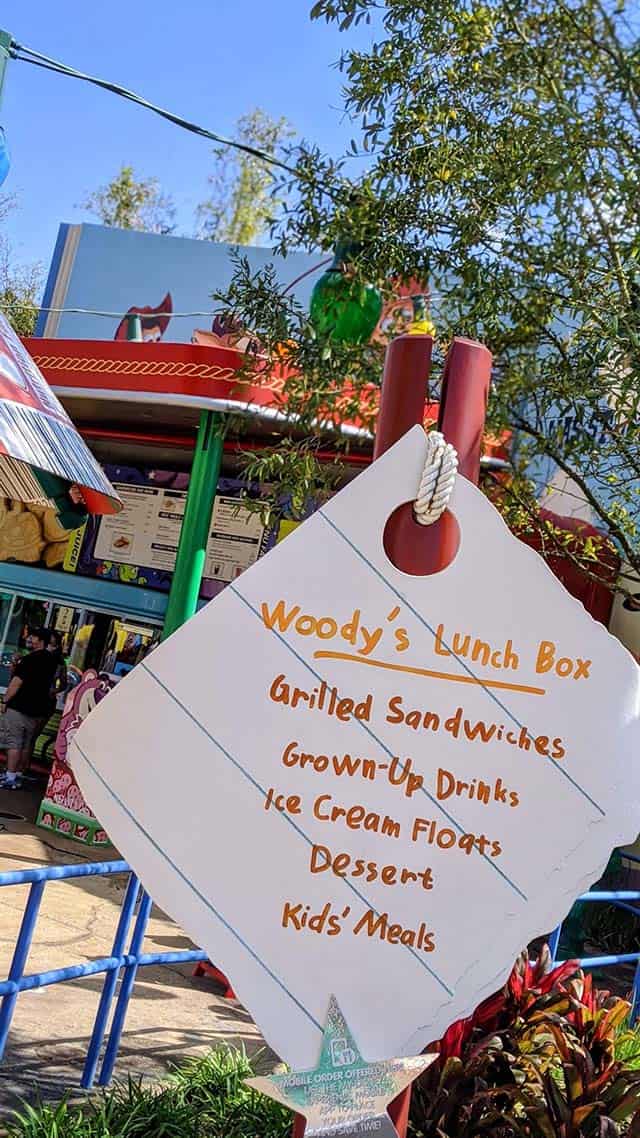 Finally, we arrive at (in my opinion) the best dining location for kid's meals in all of Walt Disney World. Shrink down to the size of a toy and dine at Woody's Lunch Box located at Toy Story Land.
This location offers a great kid's meal for both breakfast and lunch/dinner. For breakfast, enjoy a Kid's Breakfast Bowl. This is filled with potato barrels smothered in gravy, scrambled eggs, and a sprinkling of green onions. This meal comes with two sides. You can choose between orange or potato barrels.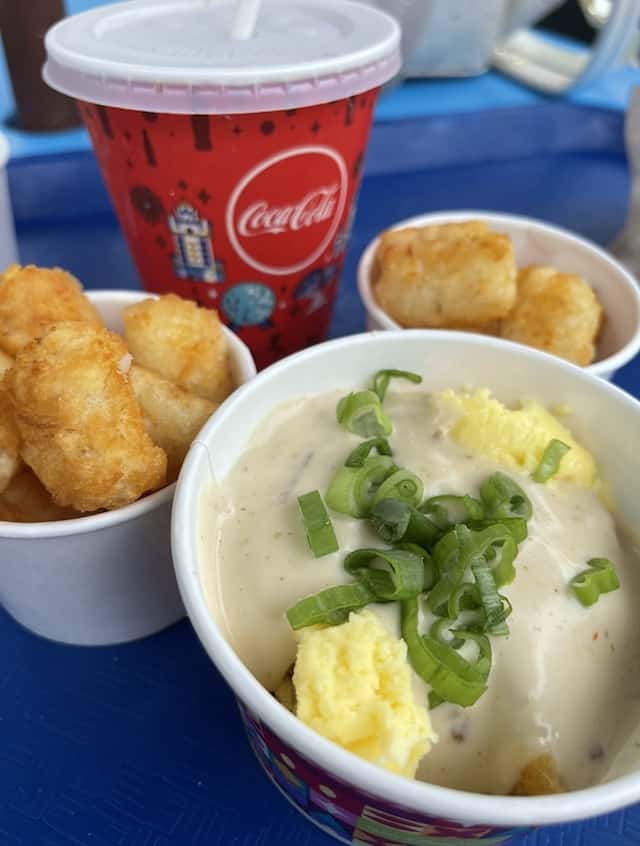 My (Donna) personal favorite is to select both sides of potato barrels. As I pick up the mobile order, I ask for a side of gravy. When combined this makes for a huge breakfast bowl for the savings of almost $3 (at current menu pricing).
At lunch/dinner, Woody's Lunch Box offers a delicious kids' meal. The grilled cheese sounds pretty basic, but it is no ordinary grilled cheese. Served with three delicious kinds of cheese, this is a quite sophisticated grilled cheese sandwich. You can check out to make this grilled cheese at home HERE. This meal comes with a beverage and two sides. Sides a selection of an orange, potato barrels, and tomato-basil soup.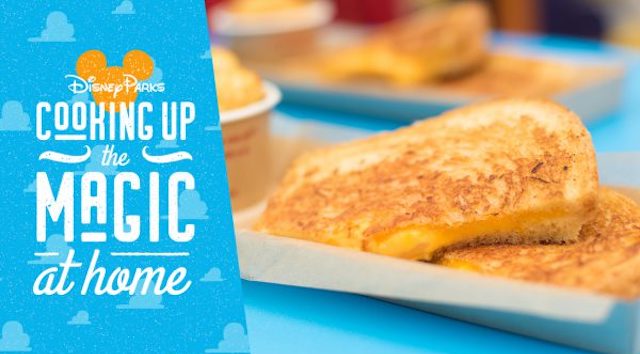 Personally, my favorite is to enjoy two sides of tomato-basil soup because it is so delicious. Again this saves about $3 (at current menu prices) on the adult entree option and includes a beverage. With a little careful planning, you can eat delicious meals at a fraction of the cost.
What do you think of these kids' meals? Have you tried any of these menu options before? Are there any other kids' meals that you think should be added to this list? Share your thoughts with us on our Facebook Page.

Are you planning a vacation? Reach out to our trusted travel agency sponsor Authorized Disney Vacation Planner
Mouse Class Travel
!