Epcot in its original debut was a unique theme park loosely based on Walt Disney's dream for an experimental prototype community of tomorrow. While the original concept of Epcot didn't quite come to pass, a unique and eclectic theme park was born in its place.
Original Epcot
Epcot's original theme was based around the concept of "edutainment" – The idea that learning and educational activities could be presented to guests in an entertaining way. There was a heavy focus not only on futuristic innovations and technological advancements but also on the immersion of cultural backgrounds from around the globe. 
It was truly a unique concept that heavily separated it from its Magic Kingdom predecessor. Because the concept of a theme park dedicated to the idea of "edutainment" was so unique, it paved the way for Disney to steer clear of packing it full of Intellectual Property attractions and come up with new and inventive experiences.
In its prime, Epcot was an amazing experience. In one theme park, you could watch musical fruits sing to you about good nutrition, take a journey back in time to the dinosaur age, and visit 11 countries with unique shopping, entertainment, and dining experiences. 
The Fall of Epcot
As the years dragged on, some of the attractions that made Epcot special began to disappear. Some simply closed without repurposing and others were replaced with new attractions. As the 90s went on, the emphasis on theme park thrill rides began to grow, and Disney made the wise decision to adapt with the times rather than get left behind. 
While some beloved attractions in Epcot were replaced in favor of more thrilling rides, their replacements were still innovative and original concepts. Two of the best examples of this change were the replacements of Food Rocks and World of Motion with Soarin' and Test Track – proving that you can miss an old ride and still love its replacement.
The IP Invasion
As the early 2000s ended, Epcot started to lose interest for some guests. Those that remembered the height of Epcot's golden age became saddened as they watched Epcot turn into the forgotten park and fall into an identity crisis as more of the "edutainment" theming disappeared. 
The deterioration of Epcot was a slow burn. For years, Disney tried to find ways to breathe new life into the park. Food festivals became a constant presence to attract more visitors and a sudden shift focusing on Disney Intellectual Property began to take hold.
It All Started With a Ride
Much like "the shot heard round the world" was the start of the revolution, the Gran Fiesta Tour Starring the Three Caballeros was the start of the Epcot IP Invasion. While the Gran Fiesta Tour was not the first Epcot attraction to have Disney IP added, it was the first attraction to have a significant story overhaul to inject Disney characters into the attraction.
Because the El Rio del Tiempo ride inside the Mexico pavilion wasn't the most popular attraction in Epcot, many guests were indifferent or even welcomed the change to something more relatable.
It was essentially the "temp check" to see how Epcot fans would tolerate IP coming to Epcot attractions.
The IP Invasion Moves Full Steam Ahead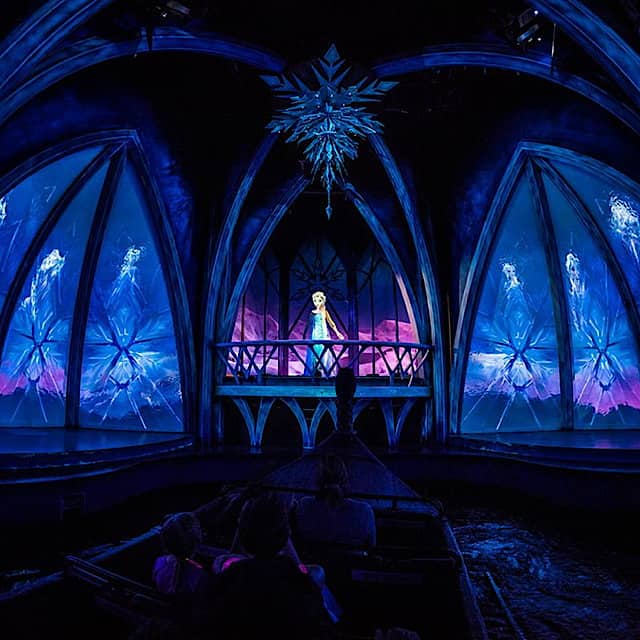 After the success of the Gran Fiesta Tour, Disney got the preverbal "green light" to go ahead with reforming more attractions to include familiar Disney IP. In 2014, Disney closed the Norway Pavilion's Viking-themed attraction, Maelstrom, and completely reimagined it into a Frozen-themed ride. 
Frozen Ever After saw longer lines than Maelstrom could ever dream about. While the enormous popularity of the movie made the change a no-brainer, some guests started to see the "red flags" that this would not be the last ride to fall victim to being re-themed.
In 2019, Disney announced that Epcot would be getting a huge overhaul. Most of Future World would be redeveloped and divided into separate "neighborhoods" with new attractions coming to the park.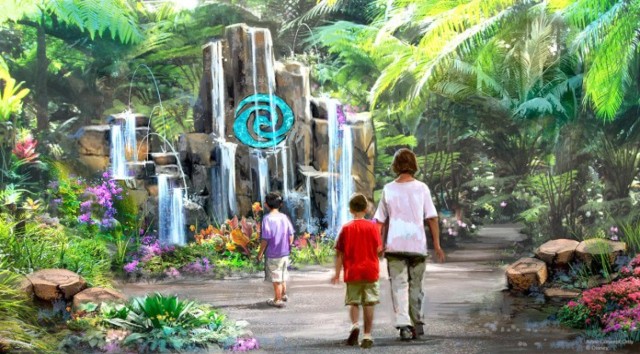 It's no surprise that every new attraction planned for this revitalization included Disney-owned content. While some attractions were planned as additions, such as Remy's Ratatouille Adventure and Journey of Water, other attractions were scheduled to be replaced.
Ellen's Energy Adventure was demolished and replaced with a Guardians of the Galaxy-themed rollercoaster. The former Wonders of Life pavilion will also be repurposed into the PLAY! Pavilion for various small IP attractions and character meets. 
While it is always exciting to have new attractions, and no park needed it more than Epcot, the new transformation is a complete departure from the original concept of Epcot.
From a financial standpoint, it makes every sense to do what Disney has done and continue to use its vast collection of Disney characters to help revitalize dying attractions. For those that revere the originality of Disney Imagineering, they find themselves torn between enjoying new rides themed to their favorite movies and also missing the original story concepts that Epcot was once known for. 
To take a step back in time to the good ol' days, check out these long lost Disney attractions we're still not over losing.
What Do Guests Think?
We took a quick poll on our Crew page and asked which version of Epcot they preferred: Original Epcot or IP-COT. The results were mixed with a slight lean toward IP-COT. Many guests simply didn't remember the old Epcot and as such said they favored the newer things they have made a connect with.
Crew member, Bruce, in favor of original Epcot said:
I miss the old Epcot but I understand that Disney has to keep things fresh or people would stop going. I wish they would leave some of the educational aspect there though.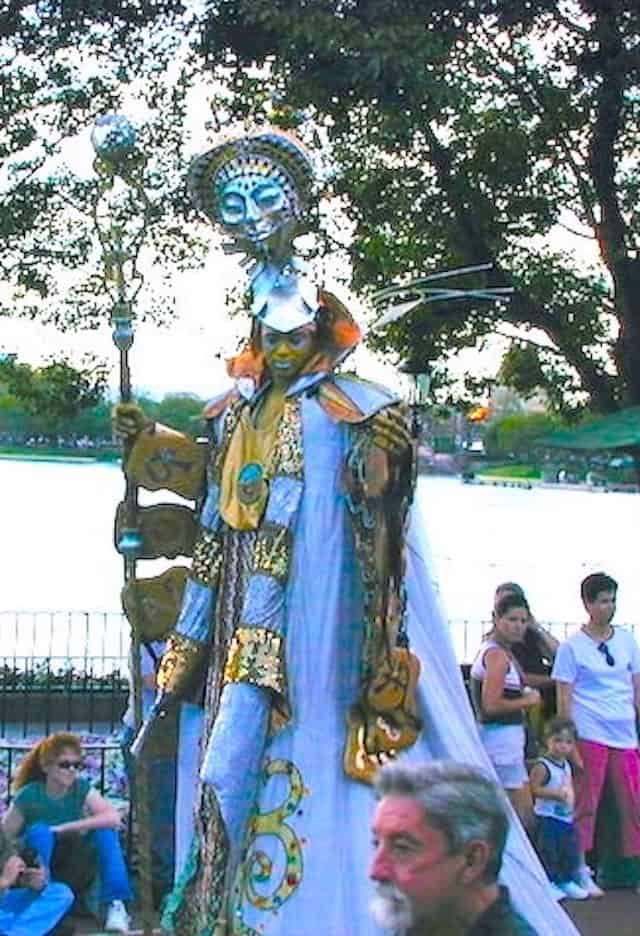 Crew member Linda simply stated:
The old EPCOT by far. No contest.
However, many guests seemed to welcome the changes that have taken place. Even though they may have loved old Epcot as well. Crew member Sarah said it best:
…I loved old Epcot and have so many found memories. However, times have changed and we have so much instant access to information now (not that we all take advantage of that). But I love Guardians… so if new IP Epcot means more attractions of Guardians quality bring it!
Crew member Amanda also pointed out that having not been to Epcot in many years, there are now a lot more exciting things to see:
After not going to EPCOT in 13 years and going last Friday I loved the new EPCOT! Not only did it seem more family friendly, but I didn't have to hear "I'm bored" once from my kids!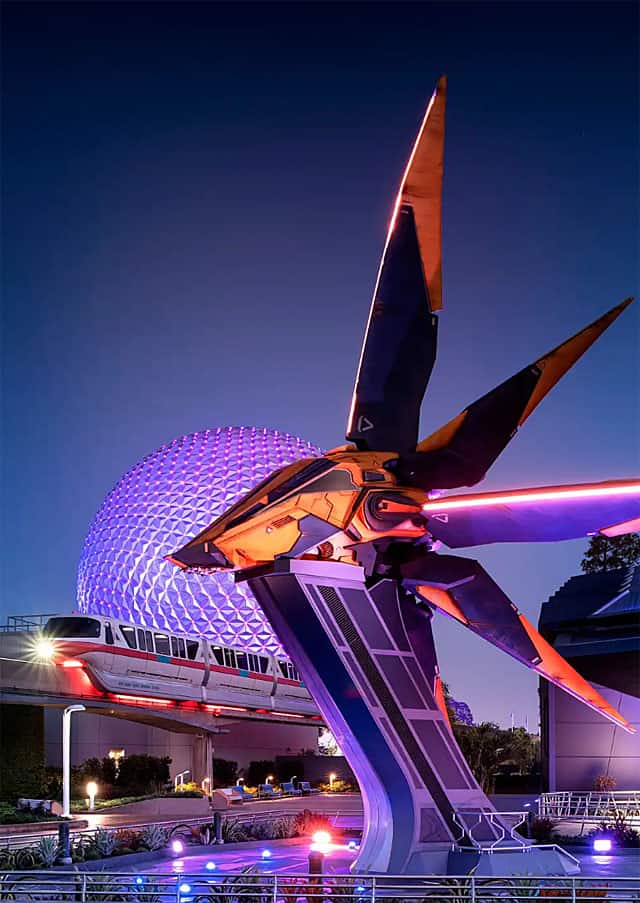 Change is inevitable and no matter what that change may be, you will never reach a full concensus from everyone. Disney had done a lot to revitalize Epcot and it seems to be paying off. Many guests are embracing the changes.
After all, Walt Disney said: "progress is impossible without change". Disney must always keep looking forward in order to create new ideas for future generations to enjoy.
Which Epcot theme do you prefer? Original or IP-COT? Let us know in the comments below and on Facebook why you perfer one over the other!
-Christina
Are you planning a vacation? Reach out to our trusted travel agency sponsor Authorized Disney Vacation Planner
Mouse Class Travel
!