If you are excited to see what three of Disney's newest lands will look like, you are in luck. Here are the names and concept art for all three.
The Expansion's History
Back in 2018, Disney announced plans for a massive expansion of Tokyo Disney's DisneySea. Fantasy Springs would become the 8th Port at the popular theme park.
This expansion seemed to be ambitious news, especially considering plans were also in the works for a Beauty and the Beast attraction as well as a Toy Story themed hotel. However, it looks like Disney is making good on that announcement!
Fantasy Springs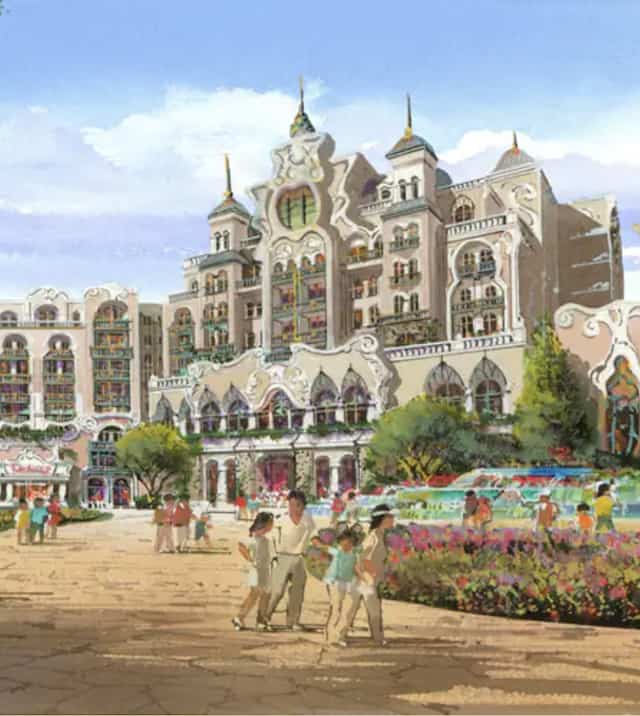 In fact, those plans are becoming very real. The expansion has a projected Spring 2024 opening timeline.
The expansion is set to include four brand-new attractions, three restaurants, and a hotel. The attractions and restaurants will be spread across three themed lands inspired by Frozen, Tangled, and Peter Pan. Now, Disney has dropped lots of details about each immersive world including their names.
Frozen Kingdom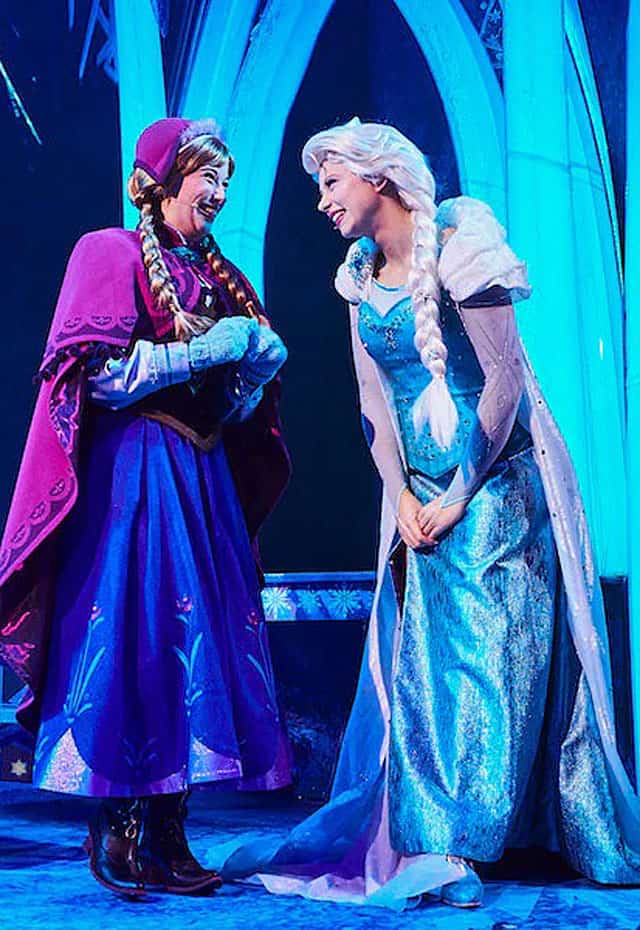 First up is an immersive world dedicated to Frozen, one of Disney's smash hits. Disney states that this particular world will be set after the film ends.
The setting will include snow-capped mountains featuring several cascading waterfalls. These will tower over this quaint village. In the distance, Elsa's snow-covered ice palace will glisten proudly as Guests step into the all-new immersive world.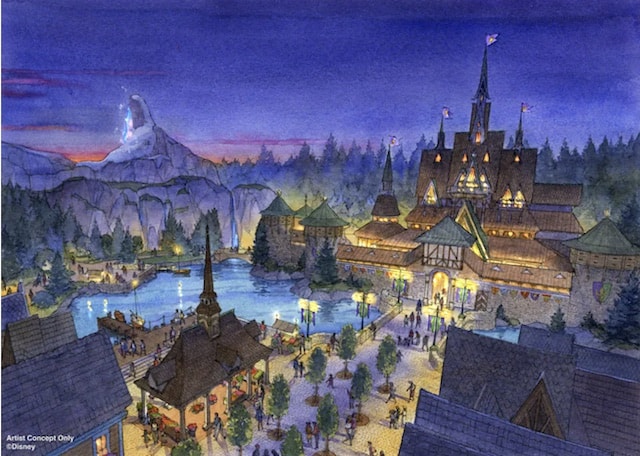 Here is the bit of concept art Disney shared. You can see the castle twinkling on a mountain.
Rapunzel's Forest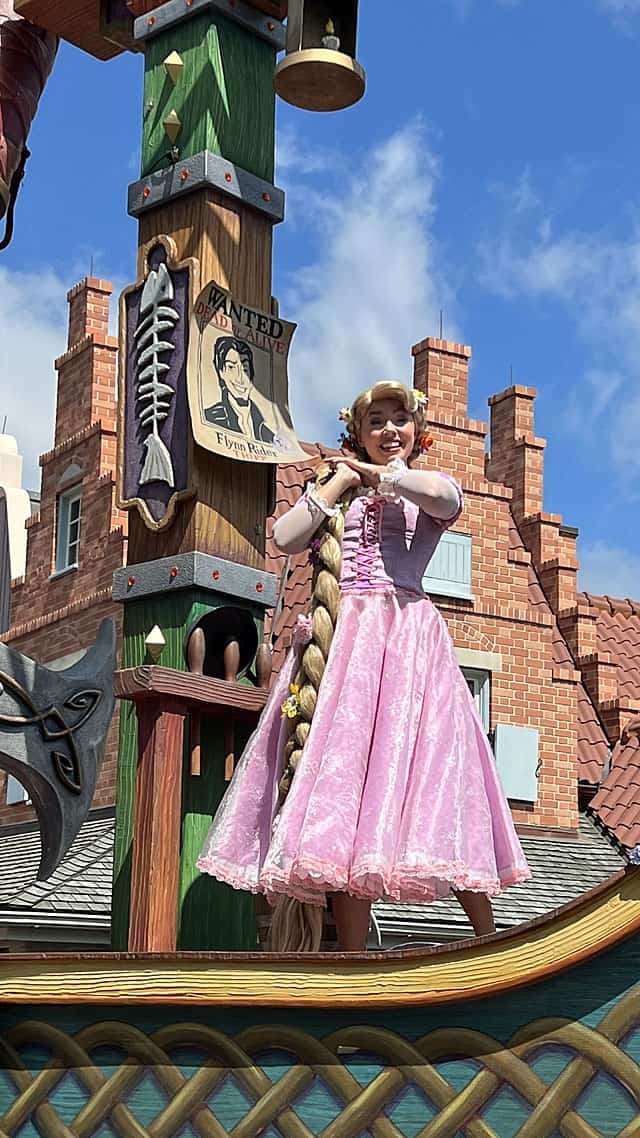 Next, Guests will soon be able to experience Tangled as it comes to life in Rapunzel's Forest. The Iconic tower where Rapunzel lived as a child will overlook this new area. At night, it will illuminate the surrounding forest.
Disney has also revealed plans for a glowing restaurant. Additionally, there will be a boathouse with a flowing window and bright lanterns hanging from the boats.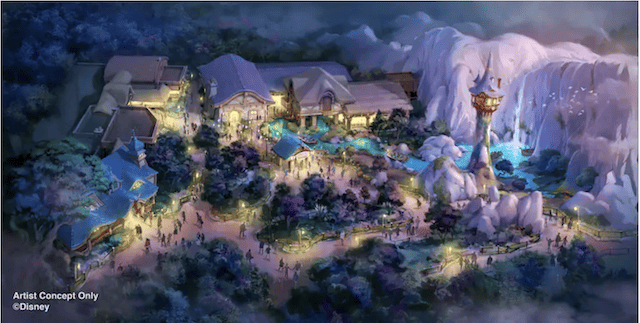 Is it possible that this boathouse could indicate that there will be a boat ride attraction in this part of the expansion? Maybe! We wonder how it will compare with the attraction coming to Disneyland Paris. We are just happy this princess will have some presence in Disney Parks beyond a bathroom.
Peter Pan's Neverland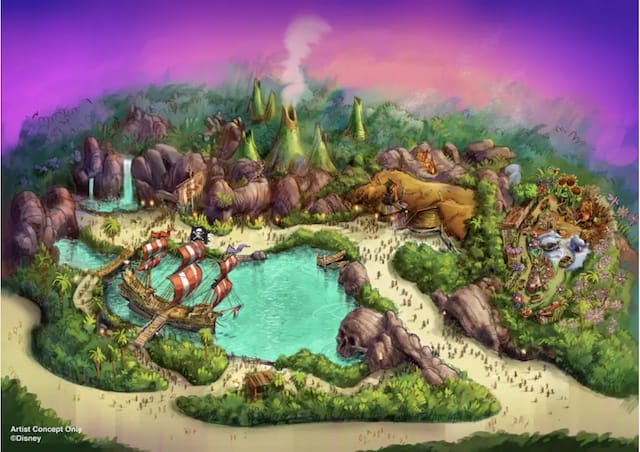 What could be more appropriately whimsical for a Disney park than a land where people never grow up? Peter Pan's Never Land is where the world of Peter Pan unfolds.
Guests who enter this world will join the ranks of the Lost Kids. There, they will explore a pirate ship, dine in a secret hideaway, and confront pirates! They might even visit Pixie Hollow, the fairy valley where Tinker Bell lives.
What About Disney World?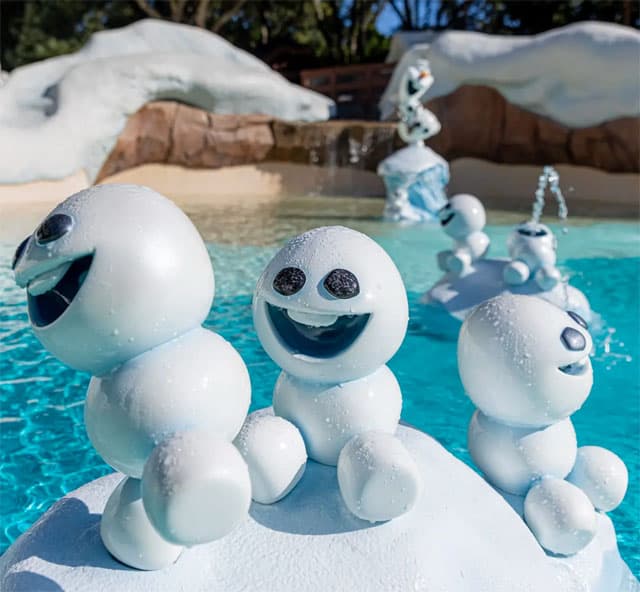 Your Kenny the Pirate Crew will keep you up to speed on all things involving changes at Walt Disney World as details emerge. And, after this year's D23 announcements including an Animal Kingdom Dinoland retheme that could involve Zootopia and Moana and a Magic Kingdom expansion that could include Coco, Encanto, and Disney villains, we imagine there will be quite a lot of news in the upcoming years.
If you were hoping to see more Frozen themeing coming to Walt Disney World, we have good news. Disney recently announced that Blizard Beach rethemed to Frozen. You can read all about it here.
What do you think about the DisneySea expansion? Does it make you want to book a trip to Tokyo for 2024? Let us know in the comments and join the conversation on Facebook.