Disney has been silent on this one, but there are promises of progress!
PLAY! Pavilion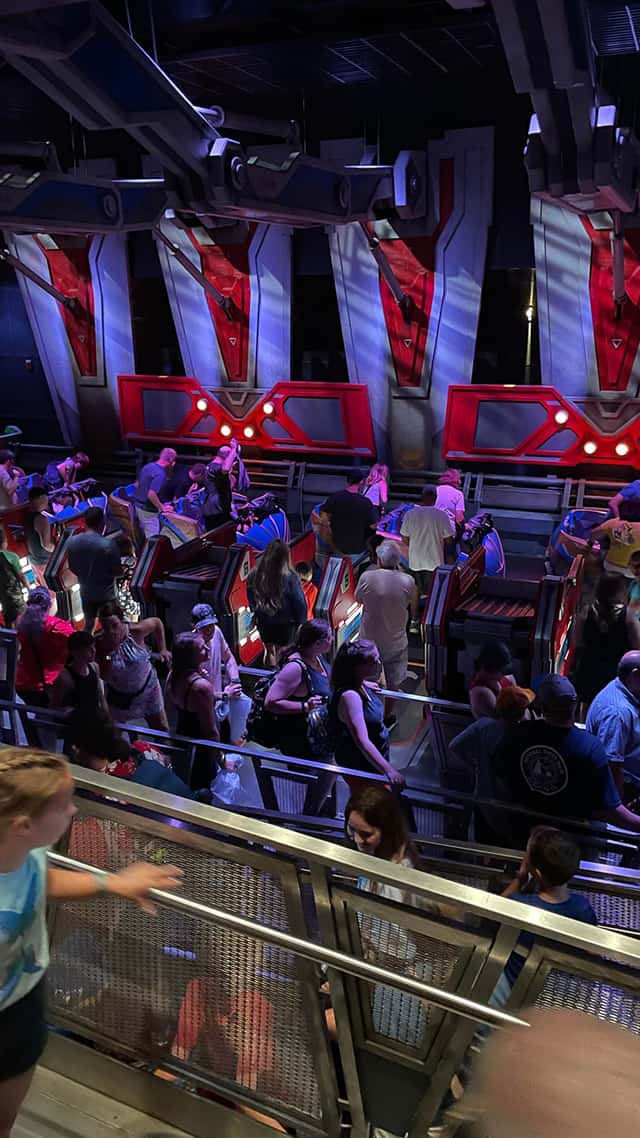 Prior to the pandemic, many details about new projects and refurbishments coming to EPCOT were announced. From the addition of the new attractions Guardians of the Galaxy: Cosmic Rewind to Journey of Water, Inspired by Moana, many announcements have since seen construction and some have even opened for guests!
Some announced projects, however, like the Spaceship Earth refurbishment and the PLAY! Pavilion, have received little press since their initial announcement pre-pandemic. Today, however, we see something promising happening here!
What is the PLAY! Pavilion
Located in the old Wonders of Life Pavilion in between the Guardians of the Galaxy: Cosmic Rewind and Mission: SPACE attraction buildings, the PLAY! Pavilion is planned to be an interactive environment for guests to immerse in a "digital metropolis" with favorite characters!
It was said to be "bursting with interactive experiences, favorite Disney characters, hands-on activities, and engaging entertainment" upon its opening!
We previously reported that the pavilion would be ready to go for Summer 2021 and open in time for the 50th Anniversary celebration of Walt Disney World, but this obviously did not come to fruition.
Work Happening Today?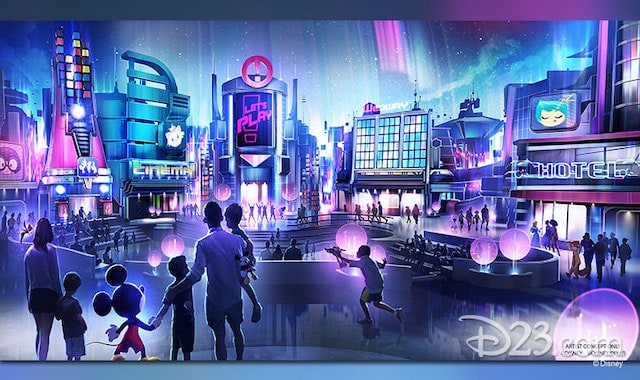 While this project didn't receive a single mention during the parks panel at D23 Expo last weekend, visible work has resumed on the exterior of the pavilion today!
There hasn't been any visible work done to this project since 2020! Today, park guests spotted individuals working on top of the exterior of the structure.
While this certainly isn't a promise of any opening date for the pavilion, it certainly points to progress! Additionally, a construction notice was filed for the pavilion on July 14, 2022, promising additional work through a general contract package. An image of this permit can be found here.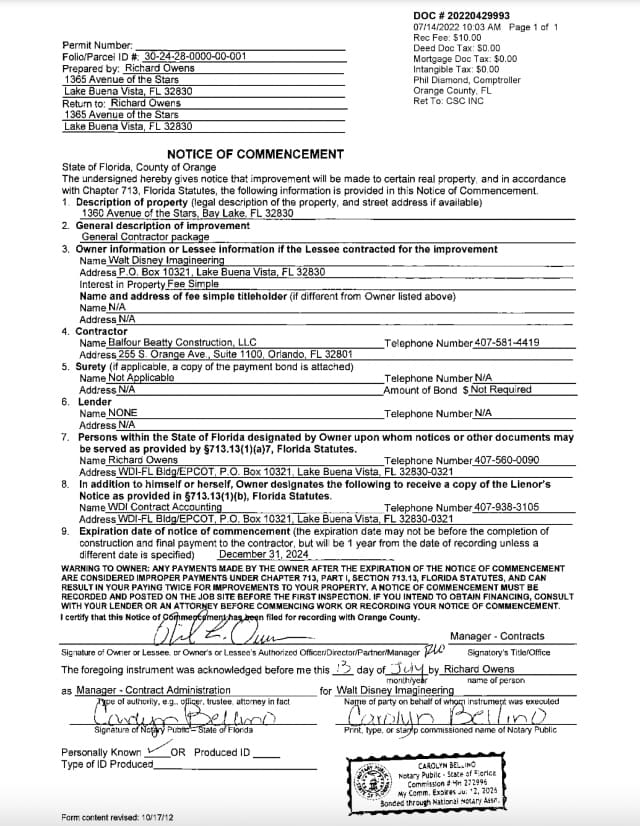 Are you excited about the possible progress of the PLAY! Pavilion? Do you think this new addition will be popular with guests if it truly does open one day? Comment below or continue the conversation on our Facebook page.