What exactly is Porto's Bakery and what are they known for? Read on to learn more about this unique and popular bakery and why its announcement during the D23 Expo was met with high praises.
Porto's Bakery
Rosa Porto was born and raised in Cuba. However, due to communism on the rise in Cuba, Rosa was fired from her job while her husband was taken to a labor camp. As a result, Rosa put her baking skills to hard work and she began selling cakes out of her house for her neighbors and friends. When Rosa and her husband arrived in California, she once again relied on her exceptional baking skills to earn money.
Within a couple of years, it was not uncommon to see a line of customers picking up cakes from Rosa's small home. In 1976, Rosa opened her first official storefront, Porto's Bakery on Sunset Boulevard in Echo Park, California.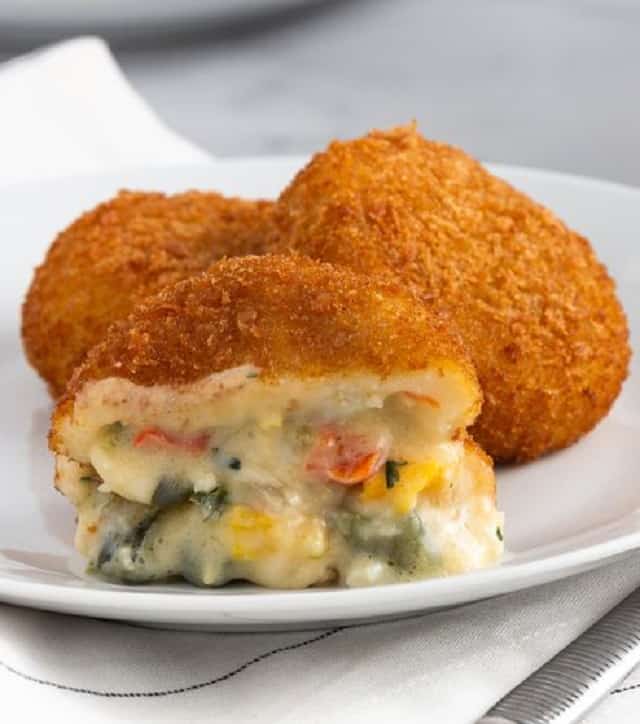 Rosa passed away in 2019, but her three children and grandchildren have continued to carry on Rosa's legacy with six retail locations and an online shop where customers can purchase baked goods to bake at home.
Porto's is famously known for their variety of sweet and savory Cuban food and pastries which include cheese rolls, Refugiados (Guava and Cheese Strudels), and potato balls. Over the decades, they have continued to be a staple within the Los Angeles region and are known for high quality food and exceptionally low prices.
D23 Announcement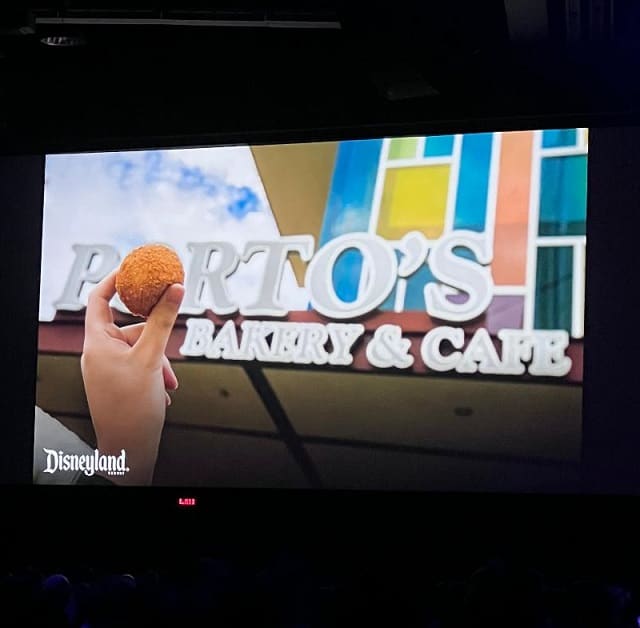 The announcement at Sunday's D23 Expo that Porto's, one of Southern California's most popular bakeries, will soon be arriving in Downtown Disney was met with joyful applause and praise from panel guests. And if the news was not sufficient enough, to celebrate the announcement, all guests present at the D23 Parks and Experience panel received a trio of pastries at the conclusion of the panel.
They included the Cheese Roll, Mini Sweet Churro Croissant and the Mango Passion Fruit Cookie. All were delicious and quickly devoured after we received them. Inside the decorative box was an insert card with one side listing the ingredients to each pastry included and the other a note from the family and team in regards to joining the Downtown Disney District family.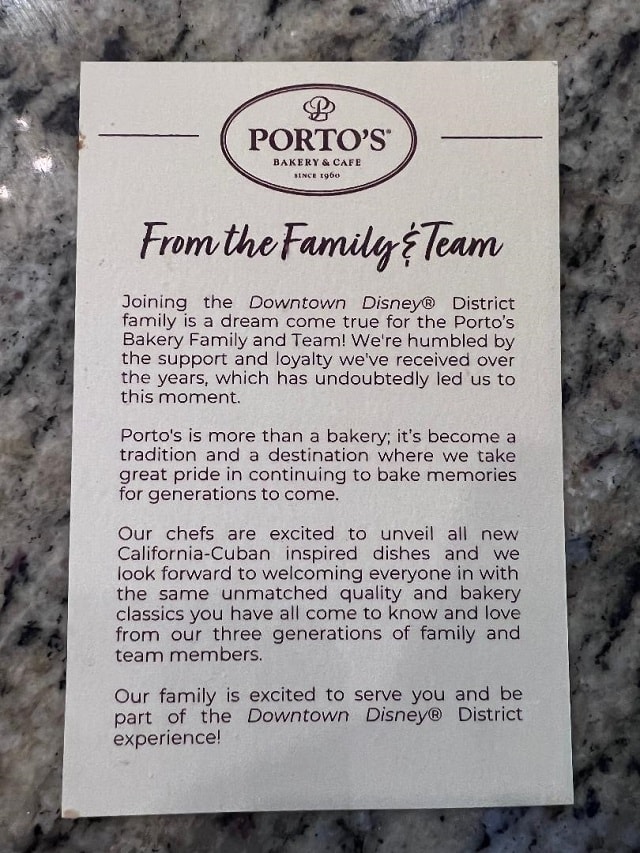 I, (Marisol) personally can not wait to spend the day at the parks and then retreat to Porto's in the evening for a quick, delicious and inexpensive meal! No opening date has been announced but we will keep you informed.
Have you enjoyed Porto's Bakery? Let us know in the comments on Facebook and in our Facebook group.