Disney announced an opening date for the Remy Ratatouille attraction. We now have a few new photos of this AMAZING attraction. Hold onto your chef's hat and get a squeak peek of this upcoming attraction.
France Pavilion Opened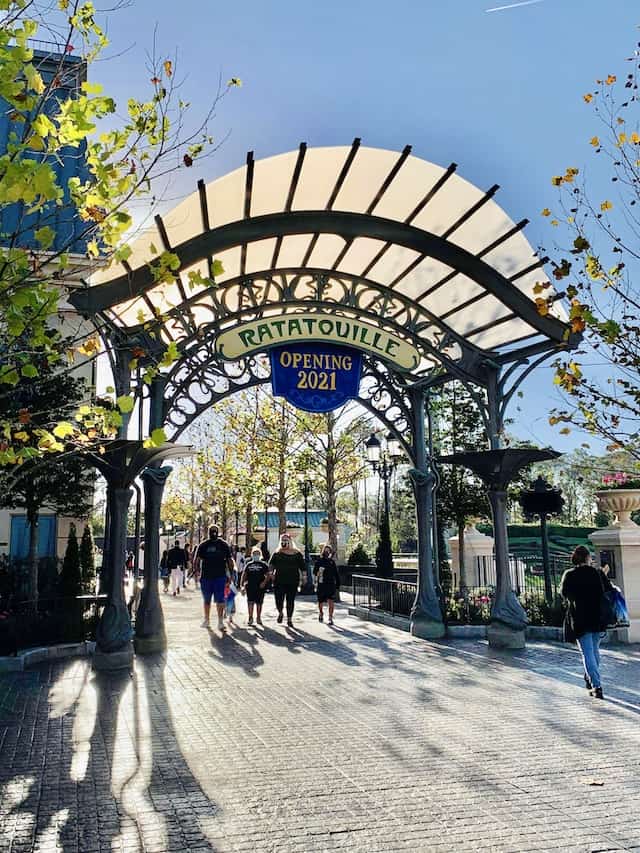 Disney opened up most of the newly-expanded area within the France pavilion. The photos of this newly imagined pavilion are so inviting. Guests can enjoy the benches, restrooms, and design elements until the new restaurant and attraction open. You can see all the photos HERE.
As this pavilion reopened, Guests were delighted to be able to purchase merchandise for the Remy Ratatouille attraction. You can check out all of the great merchandise HERE.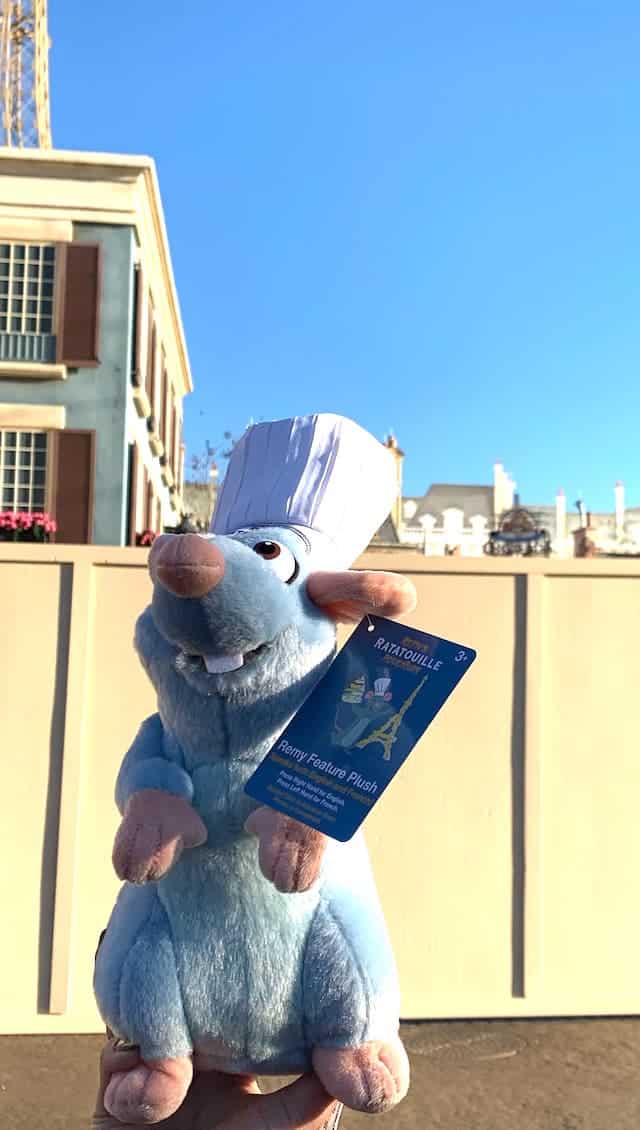 Be sure to also check out the bilingual Remy right HERE.
Opening Date for Remy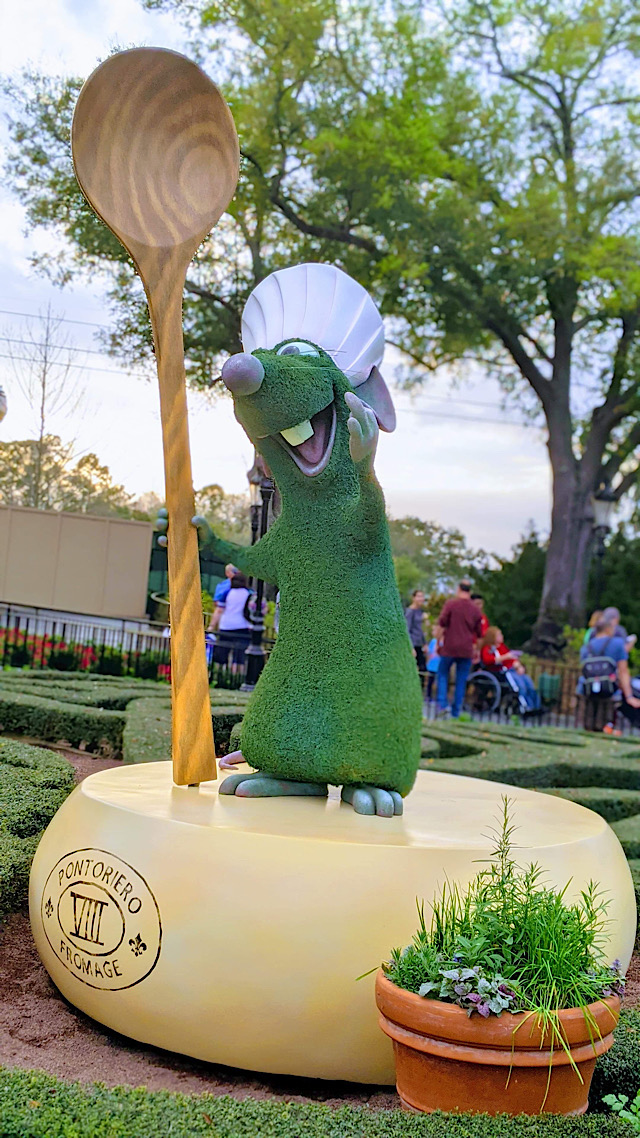 After months of speculation and monitoring Cast Member black-out dates, we finally have an opening date for the Remy Ratatouille attraction. On October 1st, Guests will finally be able to shrink down to the size of Remy as they scamper through Gusteau's famous Parisian Restaurant.
Check out the special significance for this opening date and the new additional dining location for the France Pavilion HERE.
Remy's Ratatouille Adventure will welcome Guests on October 1, 2021.
On-Ride Attraction Photos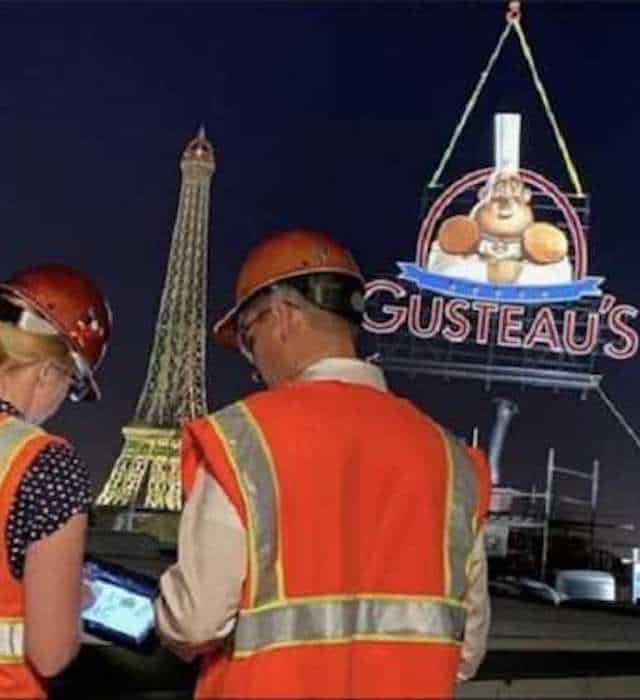 At the end of January we shared that filming was seen taking place at the Remy Ratatouille attraction. Today, Disney released photos taken with Guests enjoying this attraction.
Check out how cute these ride vehicles are!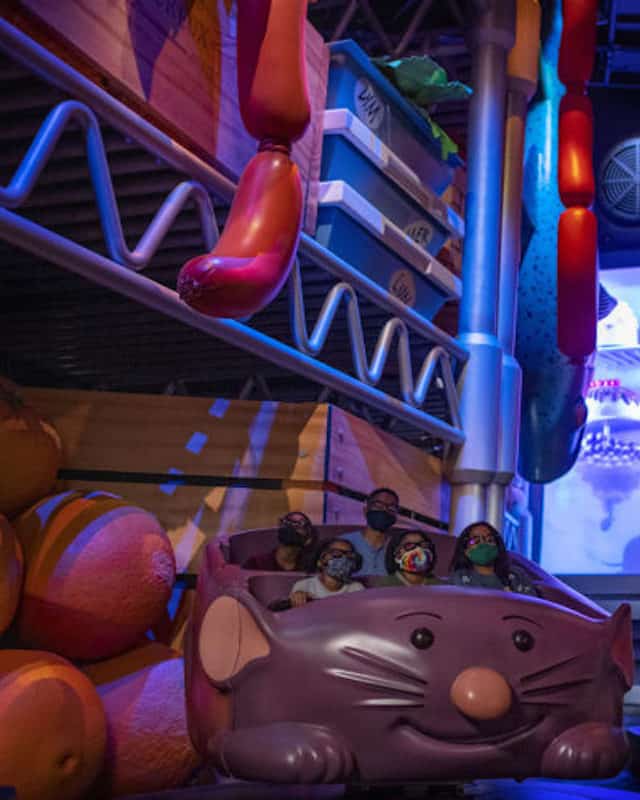 The Remy Ratatoiulle Adventure will be similar to the Disneyland Paris original attraction. Imagineers created this attraction in such a way to give Guests a "rat's eye-view" of Gusteau's kitchen. You will find yourself dodging feet and falling produce as you duck under rolling carts.
As you enter the refrigerated area you will find a rat's paradise of a 25 foot hanging fish and 1 ton ham. If you look closely you may even find a couple of Remy's pals enjoying a quick snack inside the refrigerator.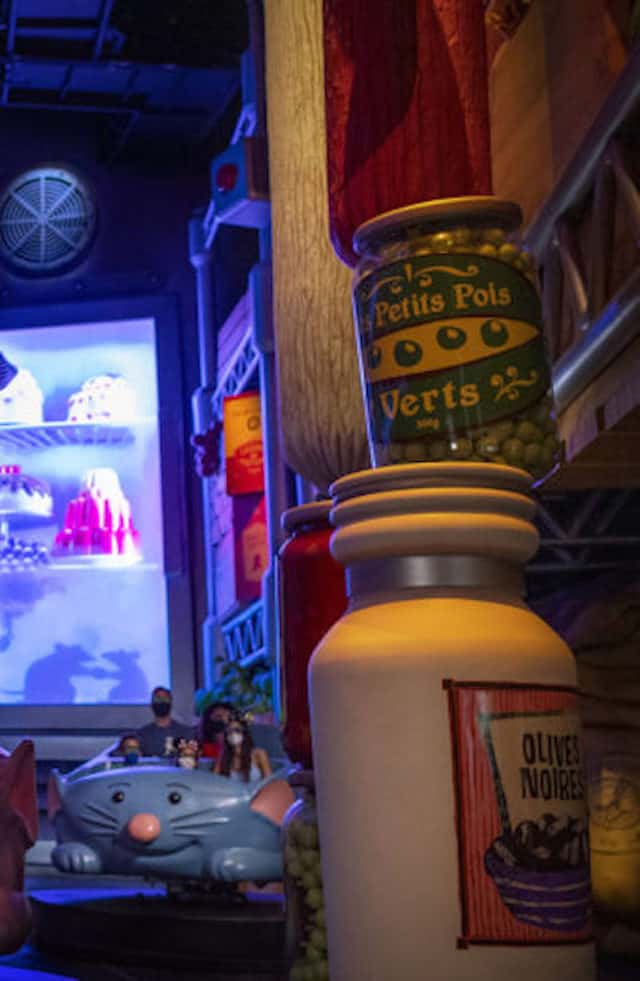 You can enjoy a great Ride and Learn video of this great new attraction HERE.
Are you excited to experience this newest attraction? Have you enjoyed this attraction at Disneyland Paris? Share your thoughts with us on our Facebook Page.