In the past year there have been so many changes in the Disney parks that it is hard to keep up. Many of these changes have been met with Guest dissatisfaction. Why do you think that is?
Park Passes and Limited Park Hopping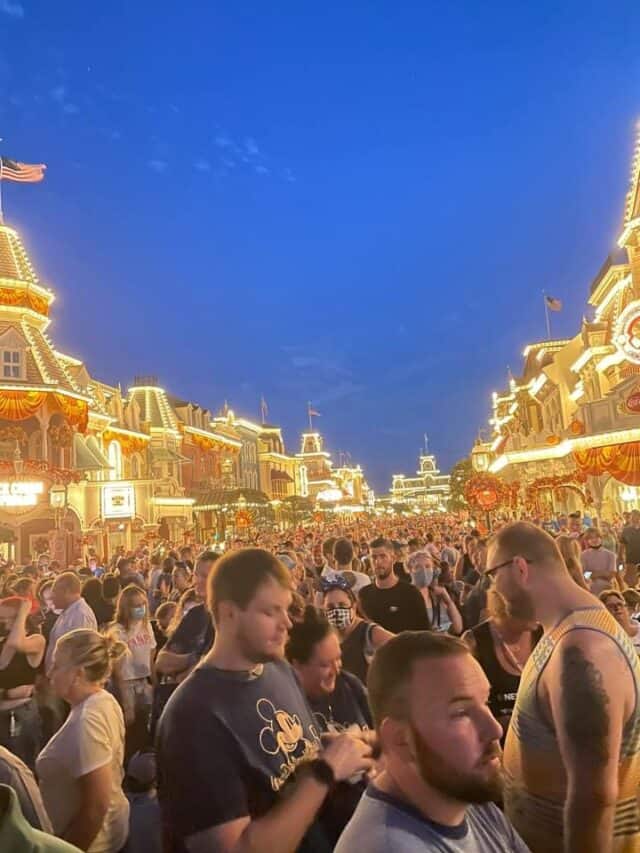 While both of these features were necessary right after reopening to control crowds and facilitate social distancing, it is clear from recent scenes of rope drop at the parks and Main Street over the 50th anniversary weekend that Disney is no longer concerned with social distancing.
Therefore, limiting a guest's ability to be spontaneous, plan a last minute trip, change which park they want to go to that day or hop to a park in the late morning seem like unnecessary restraints that add more stress to a Disney vacation.
The restriction of park hopping only after 2pm is an unnecessary policy that all guests can agree needs to change.
Genie+ replacing FastPass+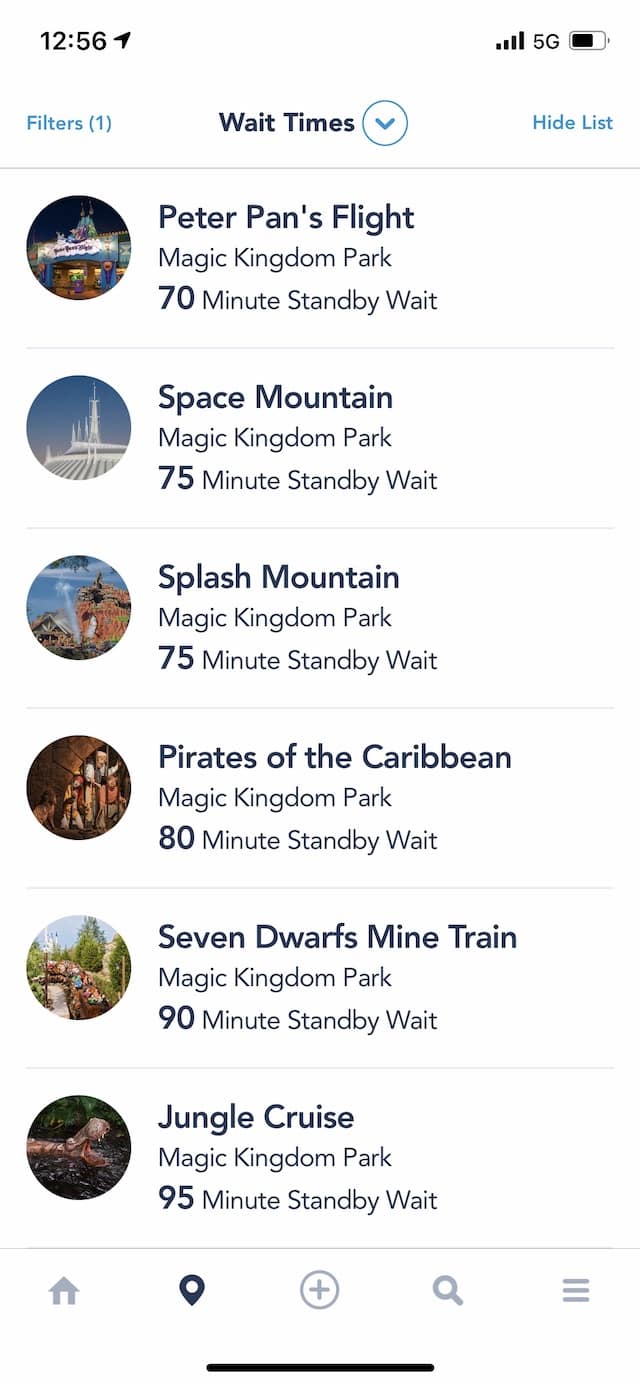 For a long time we heard that Disney was not bringing back Fastpass+ right away. During the reopening phase, it was not needed, since lines were so short. This may have been true in July 2020, but attendance has been increasing since the fall of 2020.
Rumors began that perhaps Disney was finally going to start charging for FastPass and was working out the system. I was not surprised that Disney was finally going to make this change, but I was hoping that they would keep the same system they had before and just charge for it.
Or, even better, include it as a perk for deluxe resort guests and Annual Passholders the way Universal Studios handles express pass.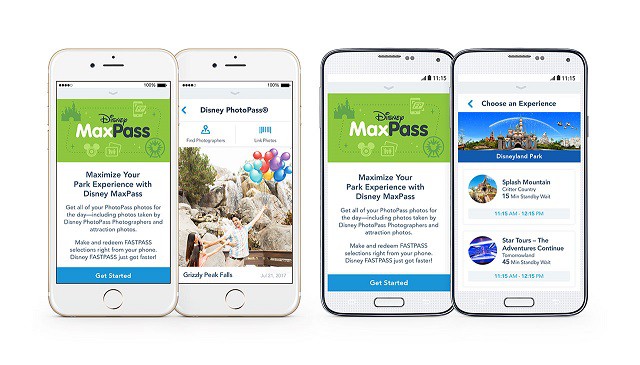 Another reasonable option would be to implement the same paid MaxPass system used at Disneyland. It is a fairly simple system that many Disney fans are familiar with from using at Disneyland.
Disney fans love the familiar and are resistant to change. There was a certain rhythm to planning a Disney vacation and booking FastPasses and seeing them laid out in My Disney Experience. It helped build excitement over a Disney vacation and brought joy to Disney fans knowing their trip was less than 60 days away.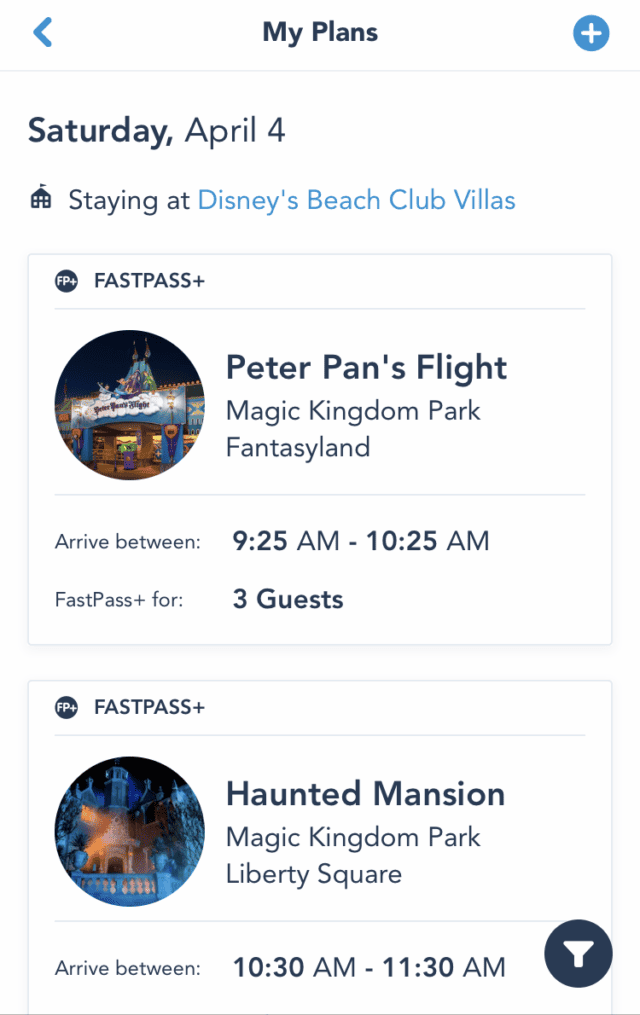 However, instead of charging for FastPass+ or switching to the MaxPass system Disney introduced a complicated new Genie+/ILLS system that takes some time to get used to.
This adds a whole new layer of stress to a Disney vacation and is especially frustrating for guests who spent years mastering their FastPass+ strategy. Now, a guest needs to know exactly what Lighting Lane to acquire at an exact time each day in order to maximize time.
Less Onsite Perks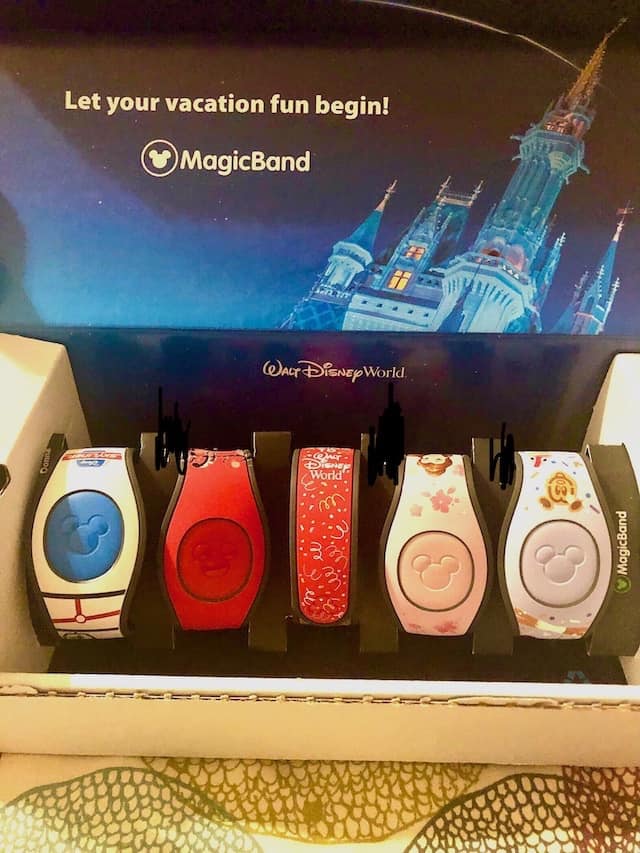 While prices for on-site rooms seem to be on the rise, Disney has taken away many of the perks of staying onsite such as complimentary Magical Express, MagicBands and shortening morning Early Entry and only offering Evening Extra Magic Hours two nights per week.
These perks made staying in the Disney bubble extra magical and the free Magical Express and luggage handling helped to make a smooth vacation experience for guests flying into MCO.
The arrival of MagicBands for the whole family was always an exciting day that helped build excitement for a Disney vacation.
Lack of Magical Experiences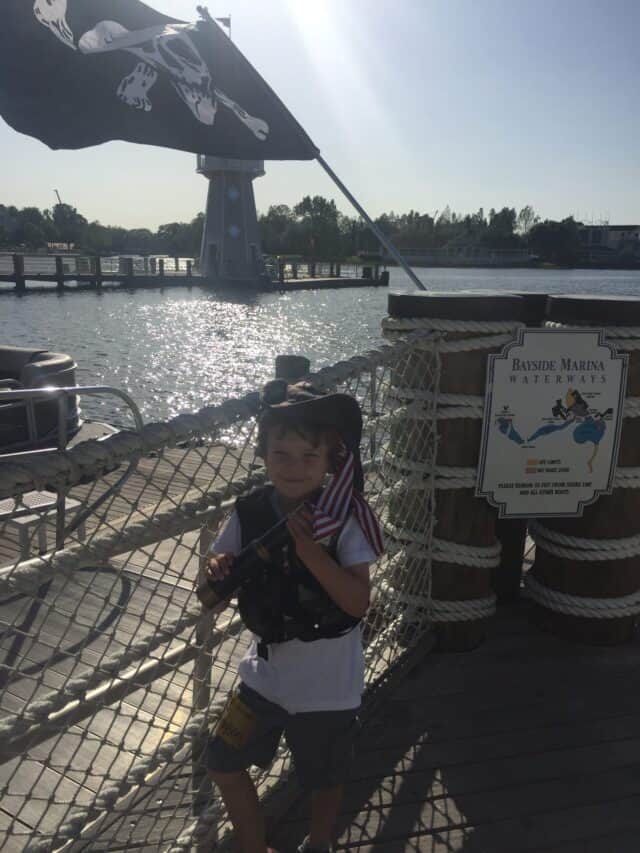 Rides were never my son's favorite part of a Disney World vacation. He loved characters, parades and all the special magical experiences that helped make a Disney vacation so special.
Some of his favorite Disney experiences were the Pirates and Pals Fireworks Voyage, the Pirate Adventure Cruise at the Beach Club, face painting and "bead activities" at the Animal Kingdom Lodge, henna in the Morocco Pavilion at Epcot, drawing classes at the Art of Animation Resort, and Jedi Training at Hollywood Studios.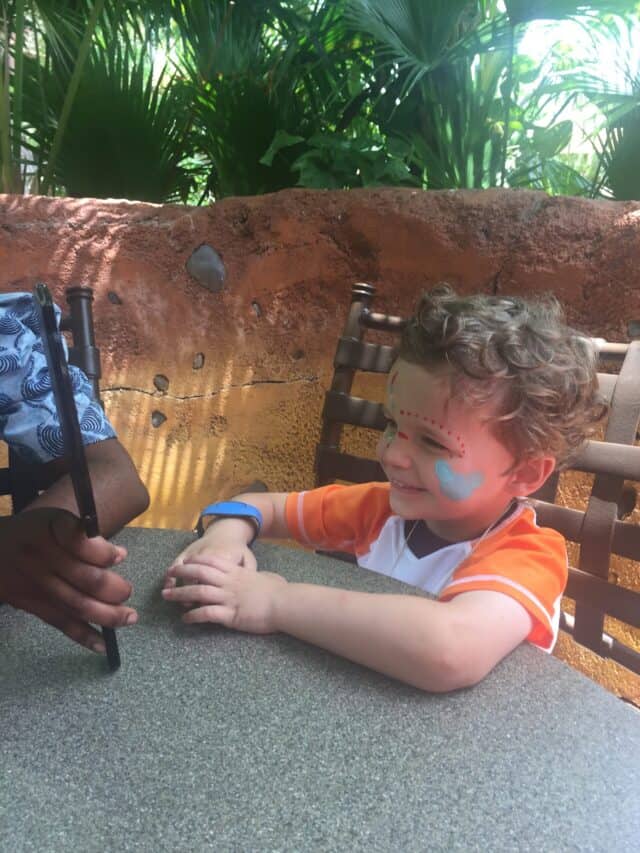 While I understand some of these cannot return yet, because of health and safety restrictions and lack of cultural representatives at Epcot and the Animal Kingdom Lodge, my concern is that Disney will use the pandemic as an excuse to discontinue some of these special magical experiences, making Disney feel more and more like a generic theme park.
It is my hope that as character meets start to return in modified form we will soon see magical interactive experiences return as well.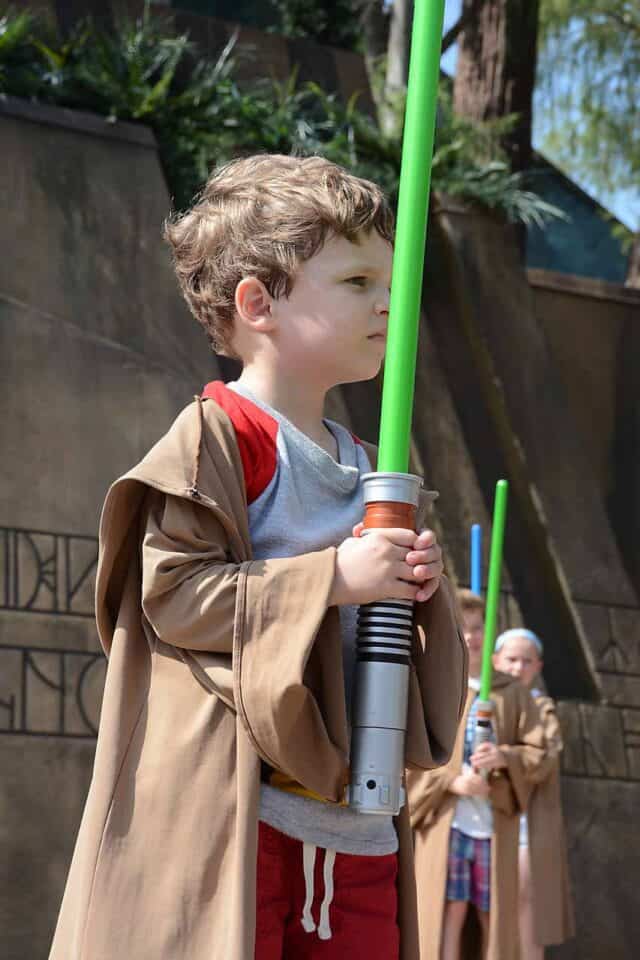 Enchantment Replacing Happily Ever After
While Disney fans eventually came to enjoy the new colors and embellishments on the castle for the 50th and the new light show on Spaceship Earth had very good feedback, the debut of a new Magic Kingdom fireworks show was met with mixed reviews.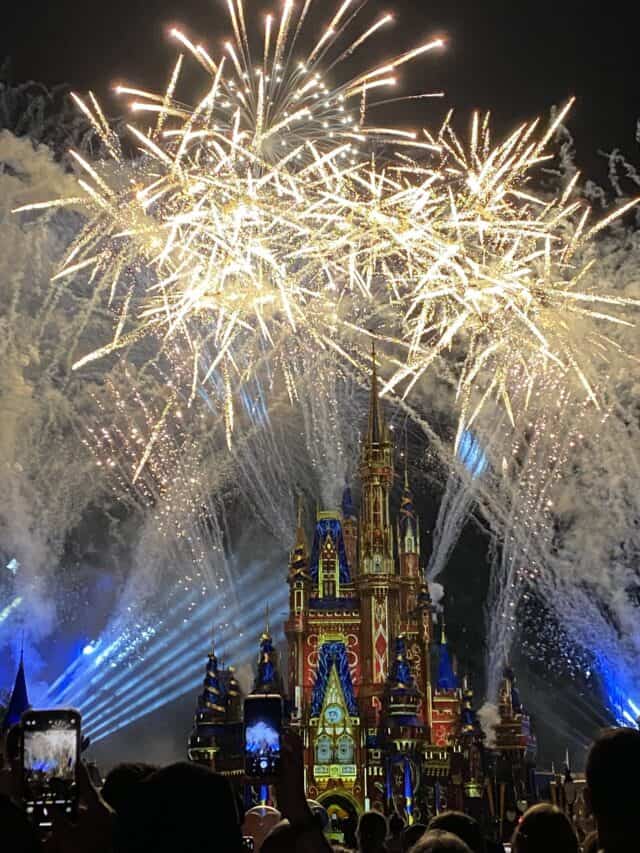 Part of the reason is that Happily Ever After was a very emotional experience for Disney fans. Enchantment may have more impressive fireworks and projections that go down Main Street, which is a nice touch, but many guests felt that the experience still falls flat compared to Happily Ever After.
Many fans have still not felt comfortable returning to Disney since reopening and are disappointed that they will never get to see Happily Ever After ever again. There are also fans who only visit Disney World every 3-5 years and may have had to cancel a 2020 trip. They may never have had the chance to see Happily Ever After at all. It only ran for less than 3 years before the parks closed and then again for a few months before the change to Enchantment.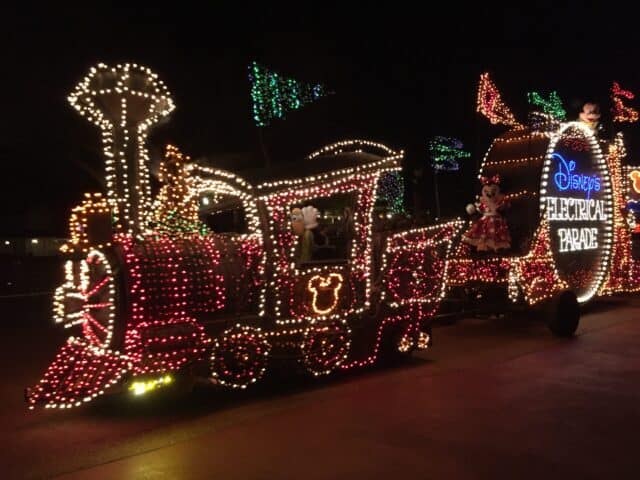 In my opinion it was too premature to change shows. If Disney wanted to debut something new and exciting for the 50th, a new nighttime Magic Kingdom parade would have been a welcome addition. Main Street has been dark ever since Disney's Electrical Parade left in 2016.
Lack of Parades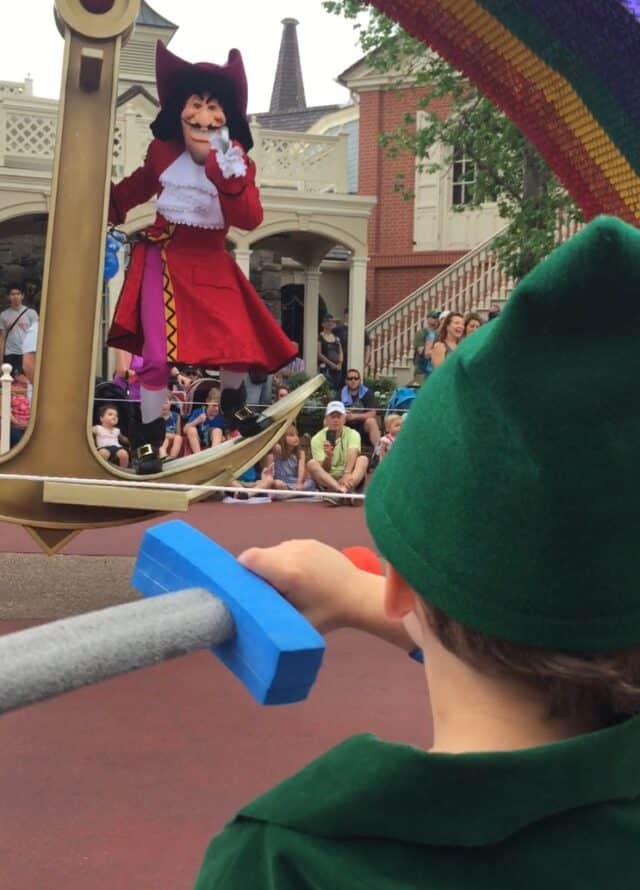 Speaking of parades, I still think the Disney experience is not the same without them. I don't think social distancing is an excuse Disney can use anymore based on the crowds they let gather for the premiere of Enchantment. I think this is another cost-cutting measure unfortunately and I worry the Festival of Fantasy Parade will never return.
Some of my favorite Disney memories involve watching my son fake a sword fight with Captain Hook while dressed as Peter Pan or cheering on Prince Phillip fighting the dragon while dressed in his Prince Phillip costume.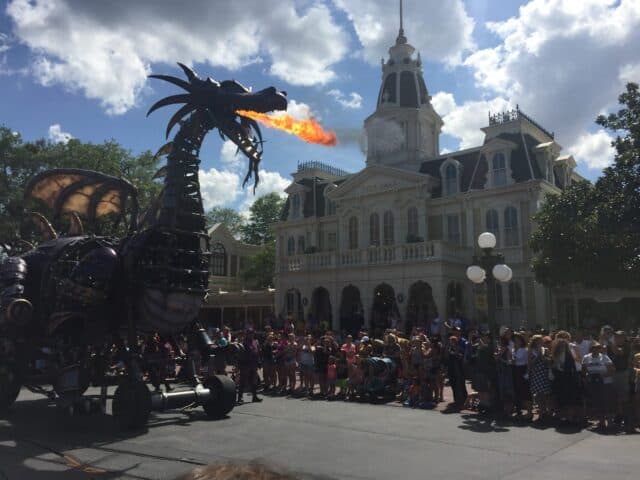 However, some really like the cavalcades because the multiple floats appear in the parks throughout the day. It allows Guests the opportunity to see them in passing without feeling like they are missing out. Read why Donna will be okay if parades never return HERE.
I do enjoy the spontaneity and frequency of the cavalcades, but I still prefer the Festival of Fantasy parade and think an ideal situation would be a combination of a parade and some cavalcades.
Why are all the changes so upsetting?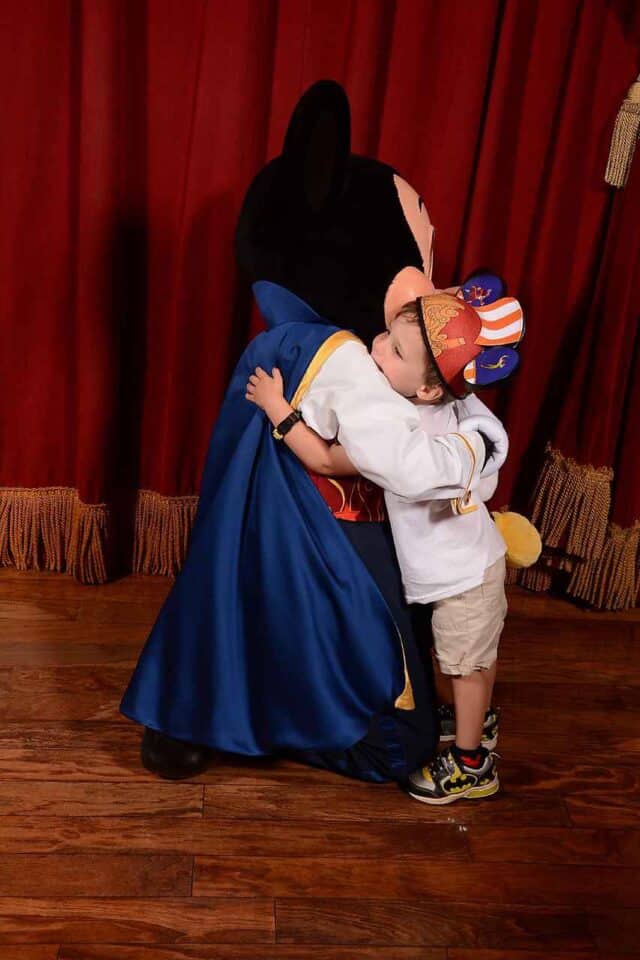 After making it through a global pandemic Disney fans just wanted to experience their familiar Disney again. Many have lost friends and family this pandemic. Children have lost an entire school year and normal childhood experiences. Disney fans were willing to be patient and wait for their favorite Disney resorts and restaurants to reopen. People have eagerly anticipated the return of parades, fireworks, FastPasses, shows, special events, magical experiences and character hugs to return.
But, in the end we wanted the Disney experience we know and love back again because it was comforting. There have been a lot of adjustments in the past year and a half getting used to the new normal in this world, but we don't need a new Disney too.
Which of these changes at Disney bothers you the most? Comment on Facebook and let us know your thoughts.
Ashley Beckwith McKellar
Follow me on Instagram: @disneyparksmom