Are you looking for some of Walt Disney World's best eats? Here is where to find some of the best appetizers on property.
Dining at Disney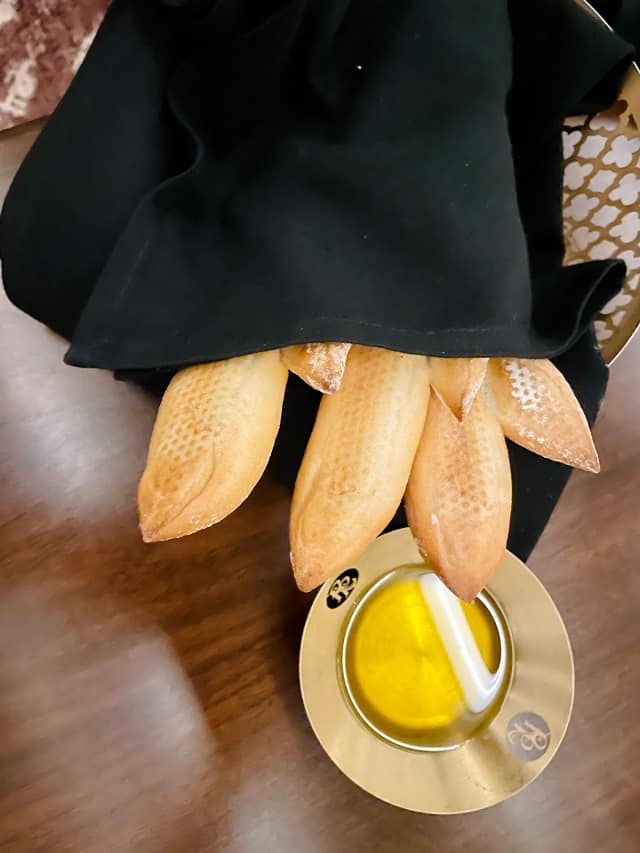 It's no secret that many people love Disney dining. For some people, the food itself is an attraction.
Other people simply don't get it. I (Katie P), however, am team "Disney food" all the way. Indulging in delicious things is part of the fun to me.
Disney certainly serves up a variety of quick service and table service options as well as an abundance of delicious snacks. It's easy to find something delicious morning, noon, or night.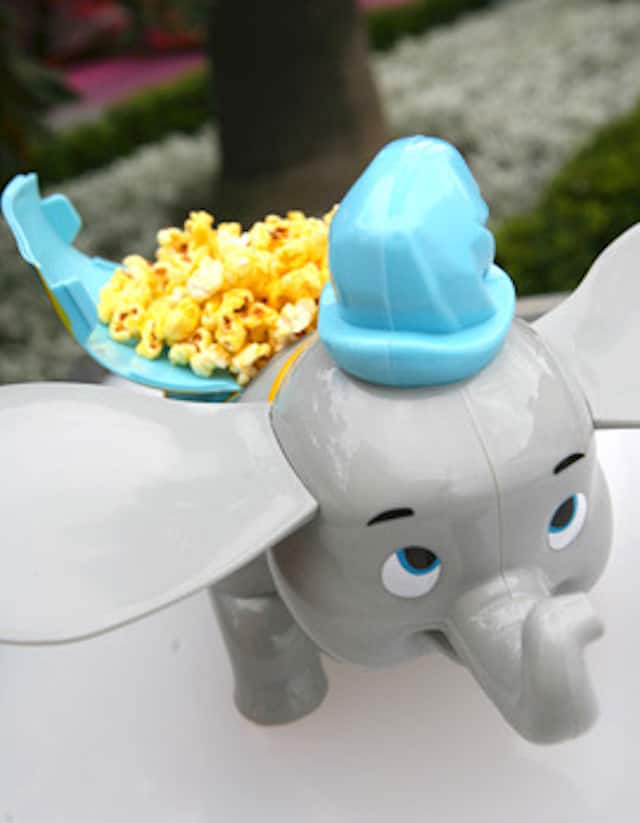 Sure there are countless entrees, snacks, and desserts that people rave over, but some of Disney's very best food options are the starters and appetizers found at table service and signature dining locations at the parks and resort hotels. Sometimes I like to skip the main course all together and just do appetizers and maybe a dessert.
If you are wondering where to find some of Disney's most loved starters, look no further. We have a list of 5 of Disney's best appetizers.
Indian-style Bread Service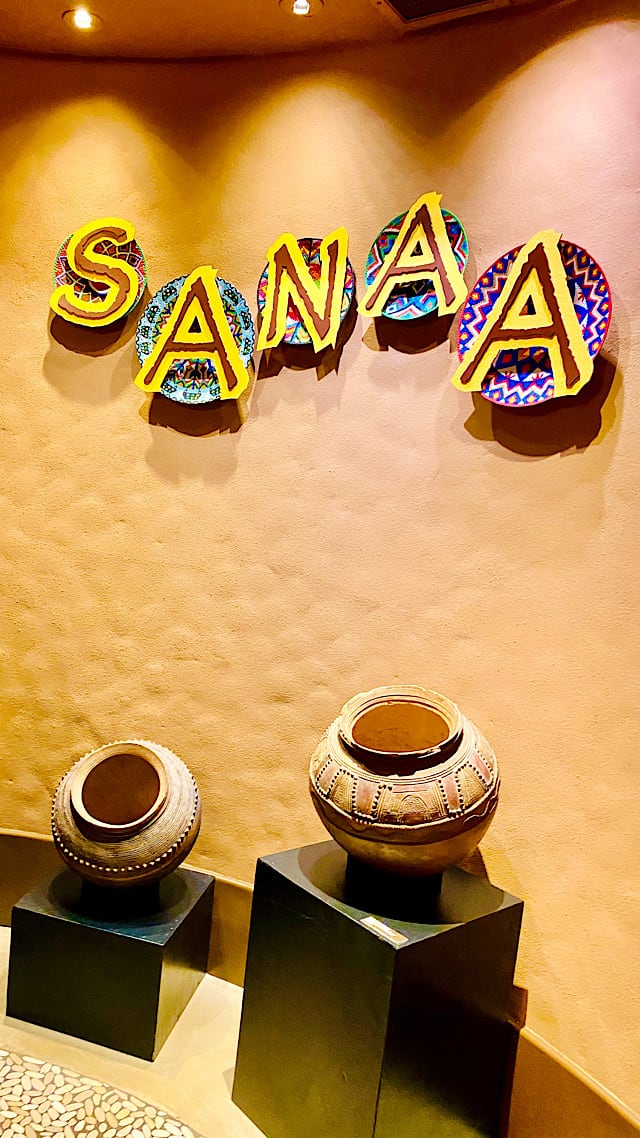 The Sanaa Indian-style Bread Service has its own cult following. People absolutely love this starter and flock over to Sanaa located inside of Kidani at Animal Kingdom Lodge to indulge in this unique appetizer.
The interesting thing to me about bread services is that eating one truly is a reminder that variety is the spice of life. Every single bread and accompaniment combination has a unique flavor profile all its own.
It can be really fun to try as many combinations as possible. However, it can also tough to pick a favorite!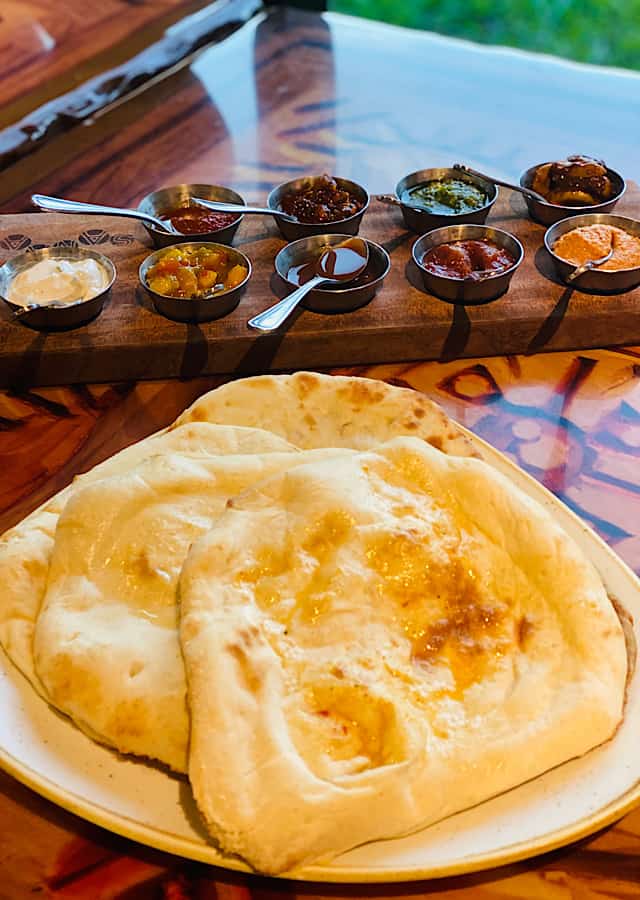 This is especially true when it comes to Sanaa. Diners who order the bread service are treated to five different breads and nine sauces. That makes for a total of 45 possible combinations to sample.
The breads include traditional naan, garlic-ginger naan, spiced Naan, onion kulcha, or paneer paratha. And those 9 delectable accompaniments include cucumber raita, roasted red pepper hummus, mango chutney, tomato-date jam, tamarind chutney, coriander chutney, garlic pickle, red chili sambal, or spicy jalapeño-lime pickle.
Canadian Cheddar Cheese Soup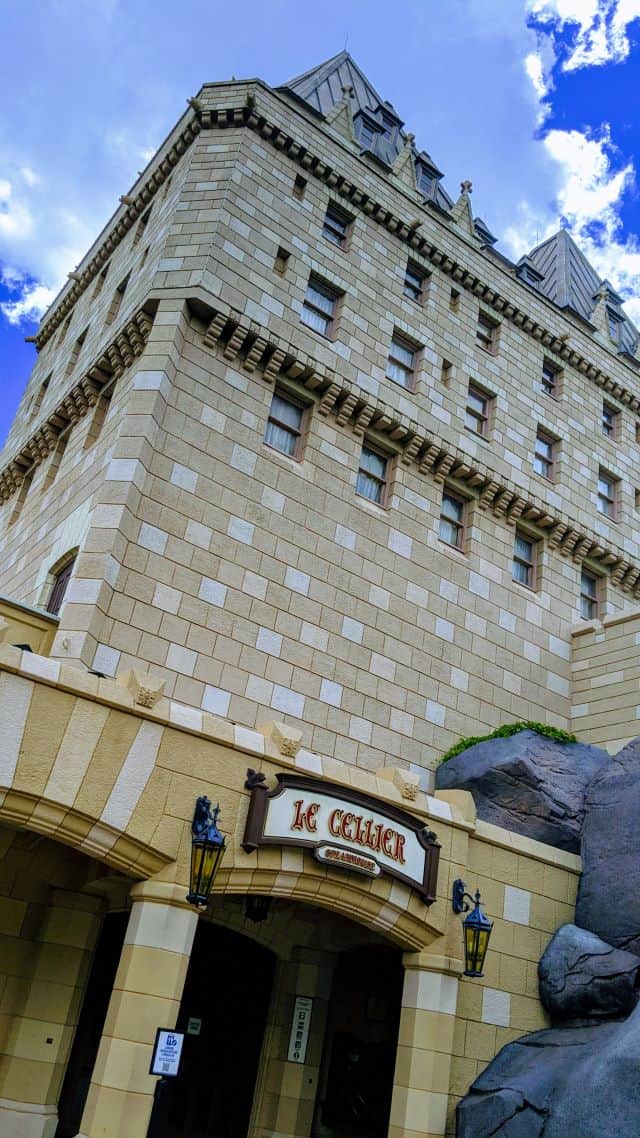 If you find yourself looking for a delightful meal in Epcot, head over to the Canada Pavilion in World Showcase. There you will find Le Cellier Steakhouse, one of Disney's signature offerings.
If you are feeling ravenous or have a big enough appetite when you visit, you should definitely try the soup. Even if you aren't very hungry, you should probably still try the soup. It is that good.
In fact, many people make a meal off just the soup and the pretzel bread. It certainly makes a fine standalone lunch.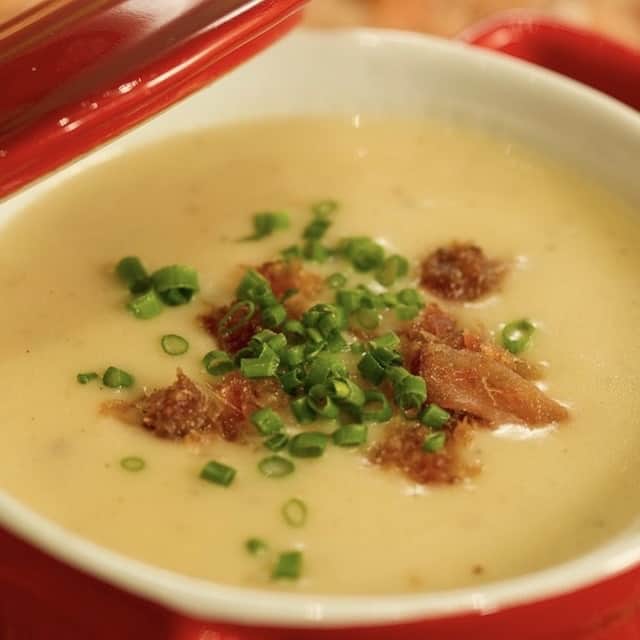 So what is so special about the particular soup? Well, it isn't just soup; it's Canadian Cheddar Cheese soup. It is made from Moosehead Pale Ale and Nueske's applewood-smoked bacon and, of course, cheddar cheese.
It is a delightfully melty, warm, and delicious dish. Even in the heat, eating soup is enjoyable since Le Cellier is dim and cool inside.
Braised Beef Short Rib Wontons
California Grill is a signature restaurant located on the 15th floor of the Contemporary. It is an extremely popular place for people to dine and a pretty tough dinner reservation to grab.
It is popular in part because people rave about the food. But, it is also a hot spot to watch Magic Kingdom's fireworks. After all, what better vantage point is there than atop the Contemporary?
The entrees are nice, but here the real stars of the show are the appetizers. There are some lovely choices.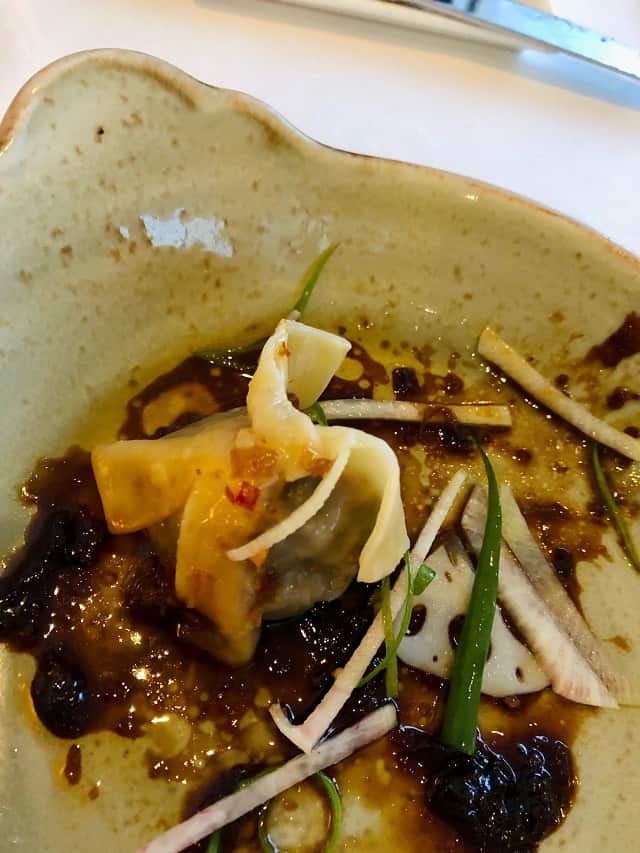 The best of these, without question, is the Braised Beef Short Rib Wontons. I had heard they were good, but I was unprepared for just how good they are. Had I known, I would have skipped dinner altogether and just had a plate of these instead of sharing with the group I was with.
The wontons are made with Doenjang miso-cola-onion sauce, crispy garlic-chili oil, radish, and pickled lotus root. I don't know much about most of those ingredients, but I do know that they combine to make savory, bold magic.
Beets Barigoule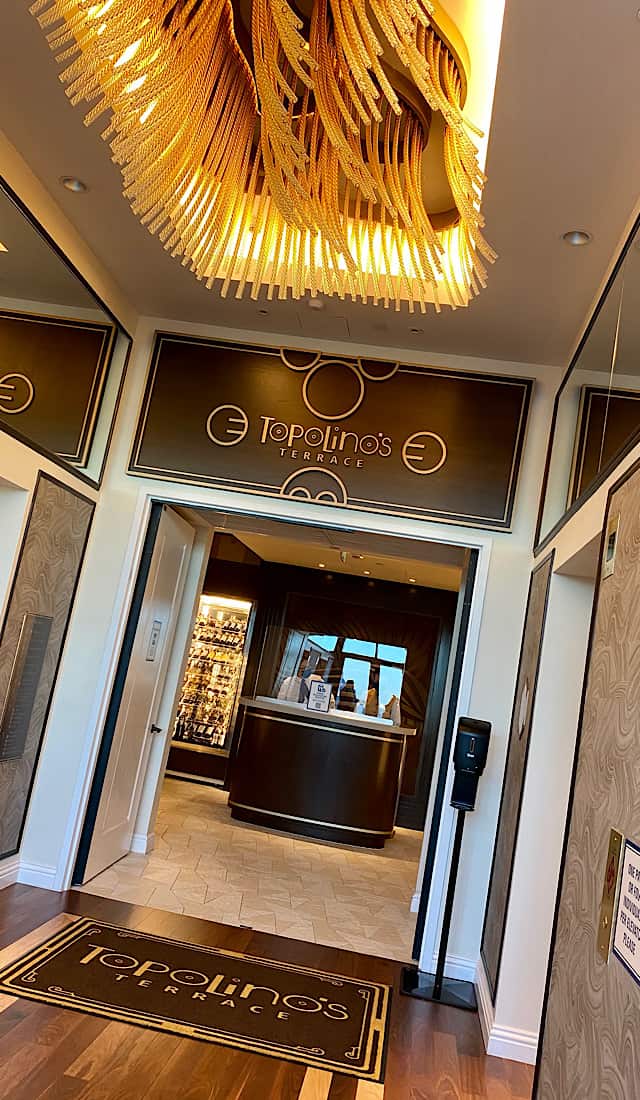 Topolino's Terrace is one of Walt Disney World's very best restaurants. It is located at Disney's Rivera, its latest DVC hotel.
In addition to being one of the most beautiful locations in Walt Disney World, Topoplino's has some of the best dishes. Many of these are starters.
My personal favorite is the Beets Barigoule. I happen to love a good beet salad. I cannot resist them. I have eaten them all over the country. This is the best I have had.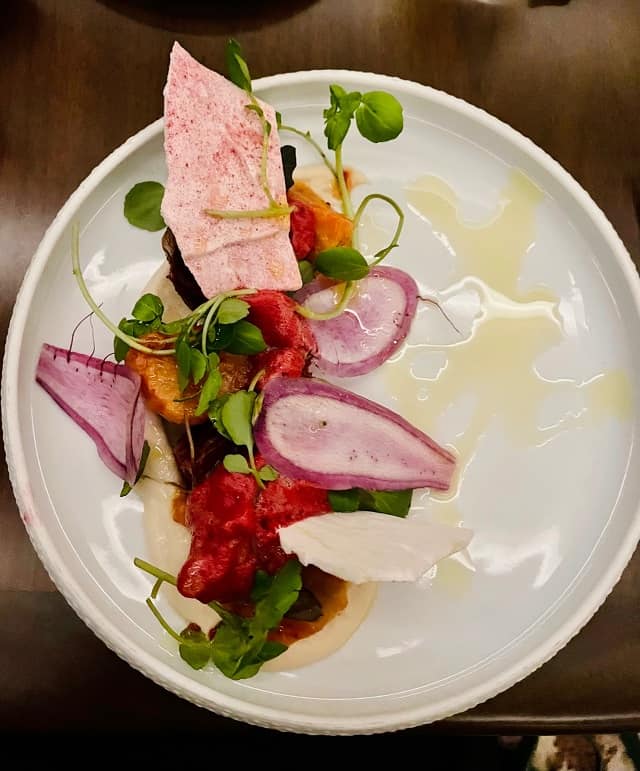 The beet preparation includes white beans, watercress, garden radish, and lemon meringue. It is the perfect combination of savory, earthy goodness.
I will return to Topolino's for this dish alone. I may even ask for it when I go there for breakfast on my next trip.
Saganaki on Fire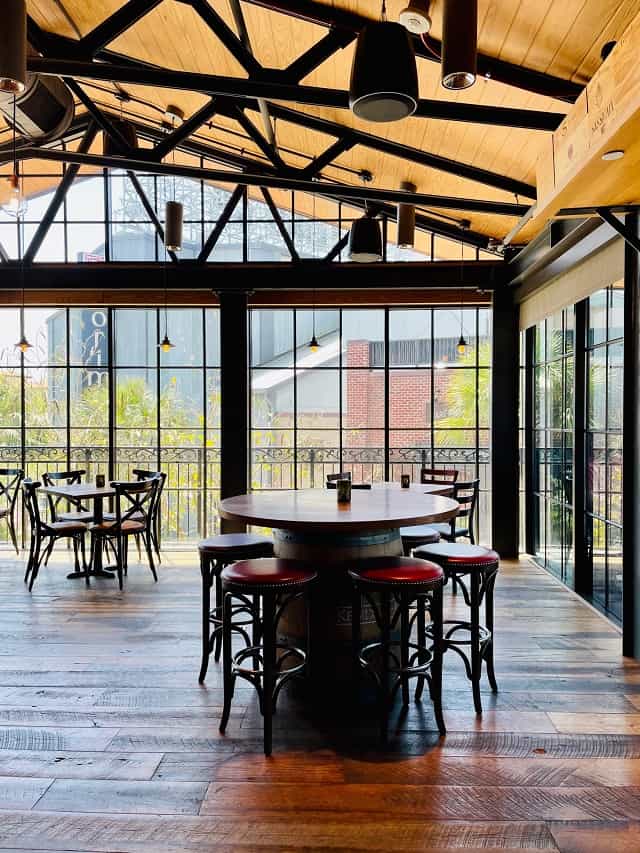 Wine Bar George is a hot restaurant in Disney Springs. It is a fun place to dine with plenty of small plates if you are in the mood for a tapas-style meal.
It also boasts entrees. But, I have never tried them because I get all the yummy starters.
My very favorite, however, is the Saganaki on Fire. I find myself craving this flavorful, delicious dish randomly–or when I am writing about it–like now.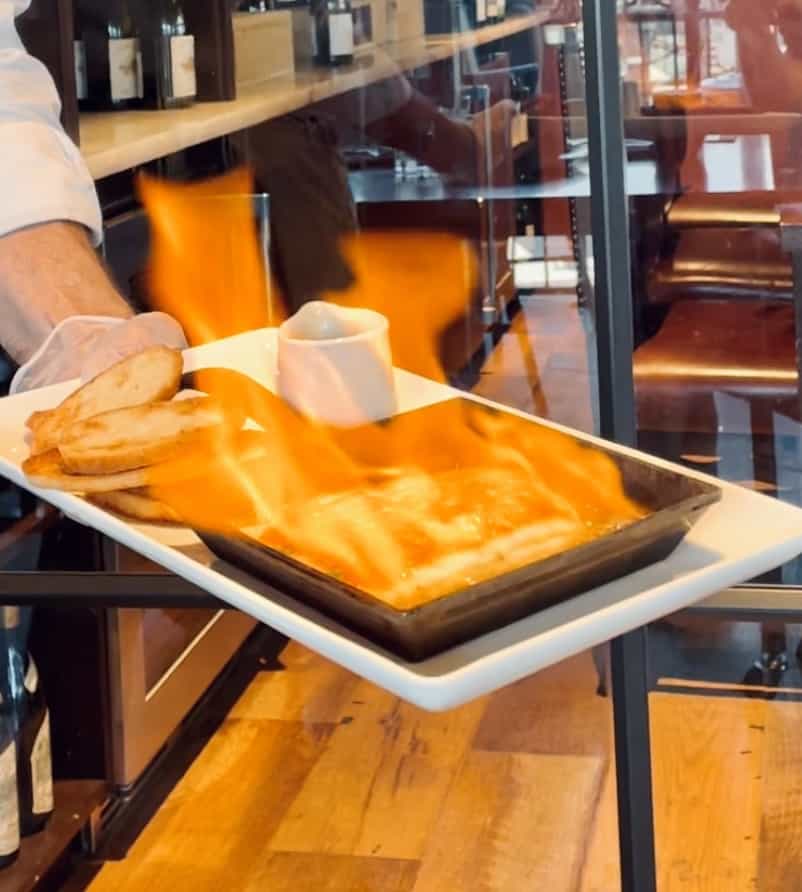 So what exactly is Saganaki on fire? It is Greek cheese…on FIRE.
I am not kidding. The server brings out the dish and sets it ablaze table side. He/she then extinguishes the flames by squeezing the juice of a lemon them.
Truly, the flavor combination is delectable. It would have never occurred to me that lemon, flames and cheese make such a ridiculously tasty combination, but they do.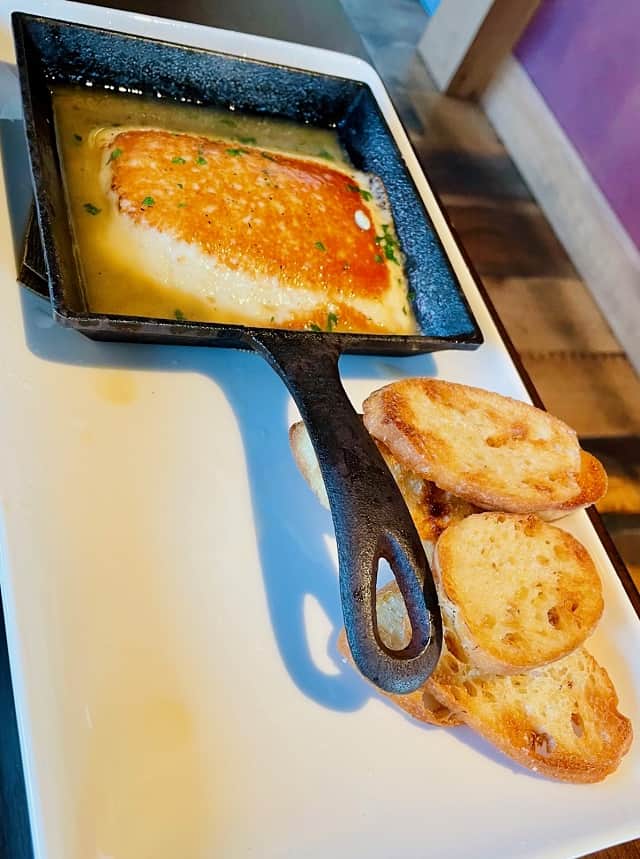 Have you tasted any of these dishes? Did I miss any of your favorites? Let us know in the comments below or on our Facebook page. Or, keep the conversation going and share them with us in our crew, too!
Are you planning a vacation? Reach out to our trusted travel agency sponsor Authorized Disney Vacation Planner
Mouse Class Travel
!