Walt Disney World continues to welcome even more Guests every day. Check out the new changes to the physical distancing guidelines aboard the Walt Disney World monoroail.
New Physical Distancing Changes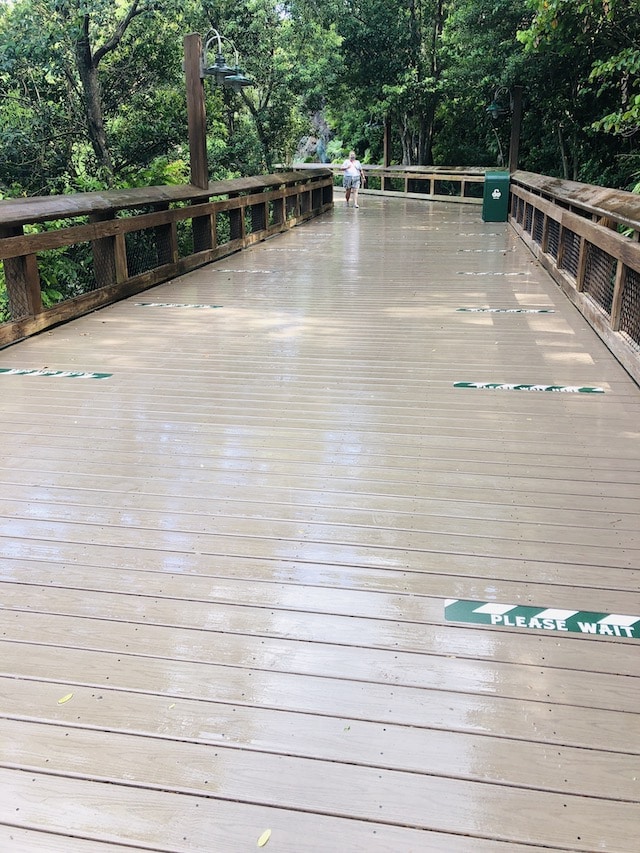 Recently, Walt Disney World adjusted their physical distancing protocols. They have now removed 6 feet distancing or specific locations where it is still required.
Guests are reminded to be aware of surroundings. The website does still note that large parties will still be asked to split up in various areas of the parks and resorts. You can read more about this new change HERE.
This morning Guests saw the first signs of a 3 feet physical distancing at this Walt Disney World attraction. We are curious to see if additional 3 feet distancing markers may be added to more Walt Disney World attractions.
Changes to the Monorail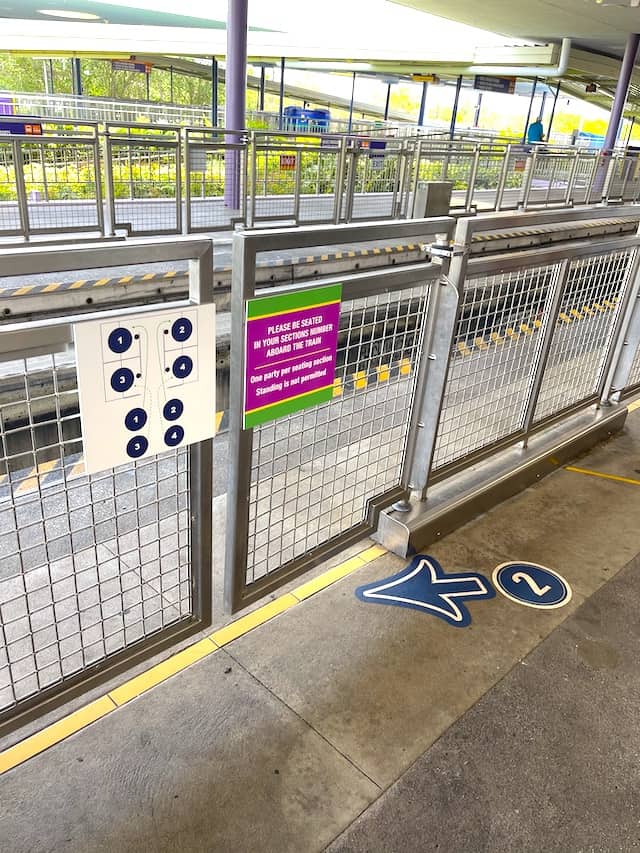 In May 2021, Bob Chapek, Disney CEO, shared that Walt Disney World has already started increasing Park Capacity. This increase of Park Guests has caused changes in physical distancing throughout the Parks.
Just recently, Disney removed physical distancing markers from the queue line of the Monorail. This allowed for more Guests to squeeze together while waiting to board.
Today, Guests saw a noticeable change aboard the Walt Disney World monorail. Previously Guests were divided into small groups and given an assigned seating number.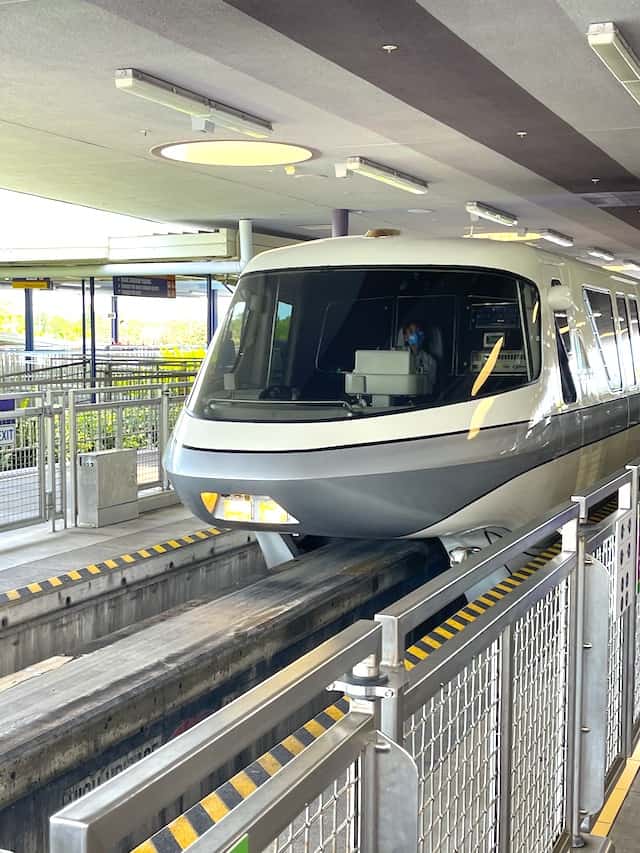 These seats were separated with dividers to allow for more Guests to board each monorail car while maintaining physical distancing. Today, Guests were once again invited to stand in the monorail cars. These locations were noted with stickers labeled "Please stand here."
Today, Guests were once again invited to stand in the monorail cars.
An adult may now stand with their on this sticker as they are grouped with their touring groups assigned seating number. Undoubtedly, this will allow for additional Guests to board each monorail vehicle.
This is great news as it already seems that this will be a very busy summer at Walt Disney World.
Other Transportation Changes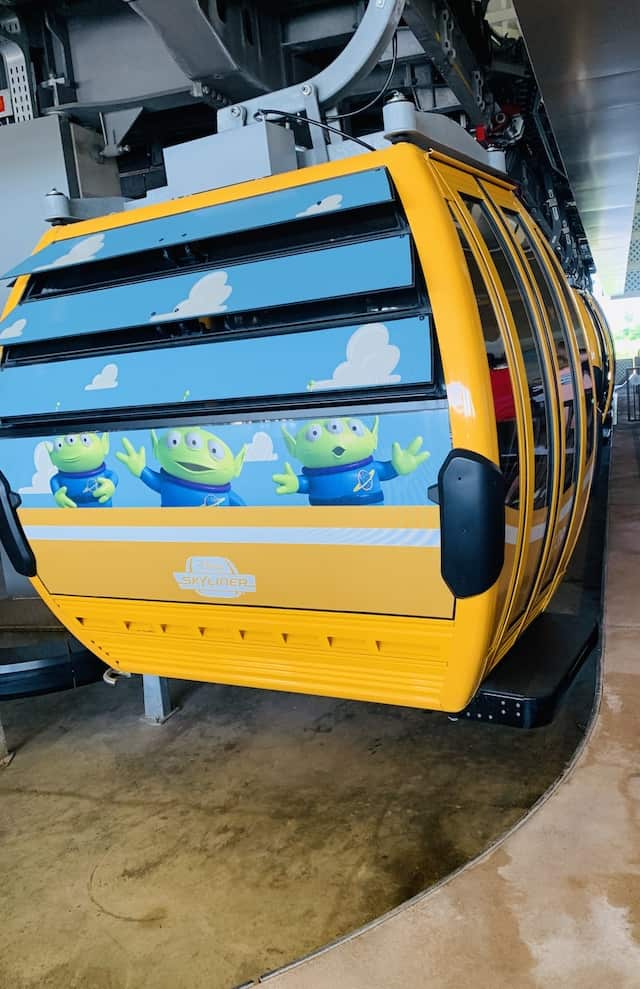 The Skyliner has stations at Art of Animation Resort, Pop Century Resort, Riviera Resort, and the main hub at Caribbean Beach. You can access Hollywood Studios and Epcot from the Skyliner.
Prior to the Park closure, multiple touring parties were allowed to fill a single gondola car. The max capacity for a gondola car is 10 individuals. However, it never seemed that the gondolas were filled to that capacity.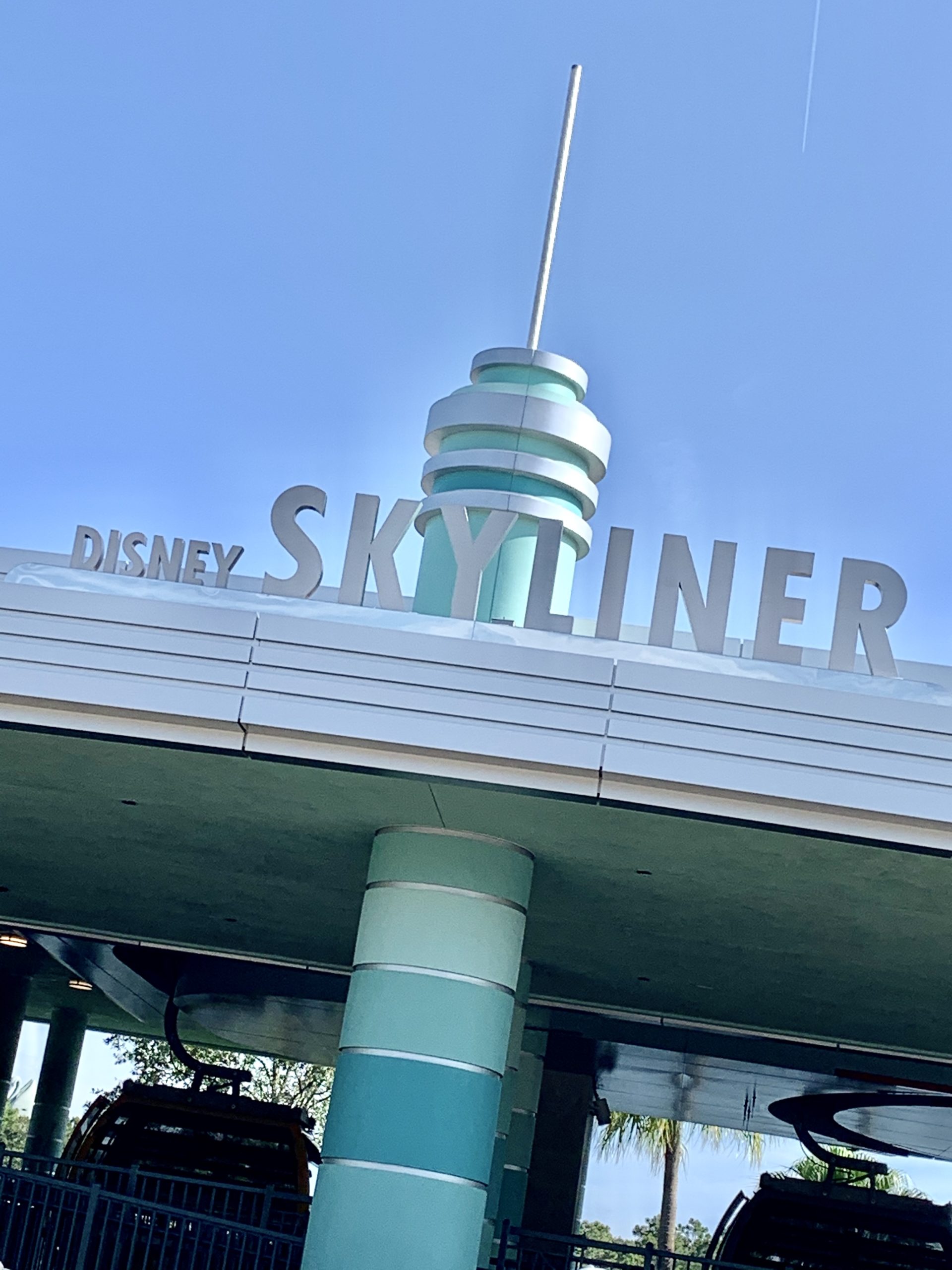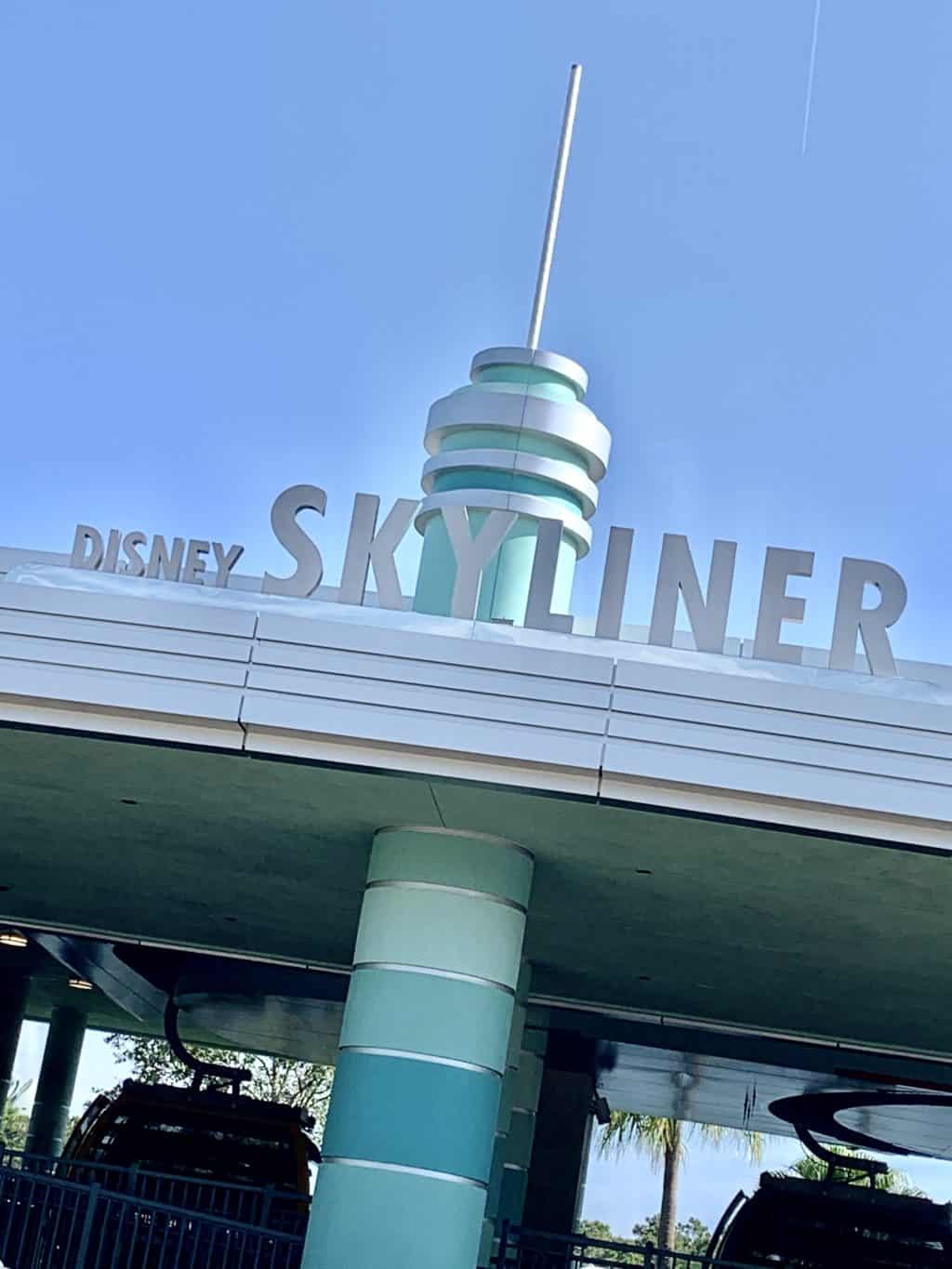 This all changed with the reopening of the Disney Parks. Last July, health and safety protocols were in place to maintain physical distancing.  On the Disney Skyliner, only one touring party was allowed to ride in a gondola.
New safety protocols have been introduced for the Disney Skyliner to allow even more Guests to board each gondola. Check out the full details of these changes HERE.
What do you think of this physical distancing change on the monorail? Do you think standing may return to the Walt Disney World bus system as well? Share your thoughts with us on our Facebook Page.