June and half of July have been completed booked for Disney World park reservations. But that's changed overnight! Check out details here.
Summer 2020 wasn't the busiest season at Disney World. However, now with pent-up demand, that's changed. People are ready to get back into the world, and Disney World's ready to accept more guests.
Why the Increased Reservations?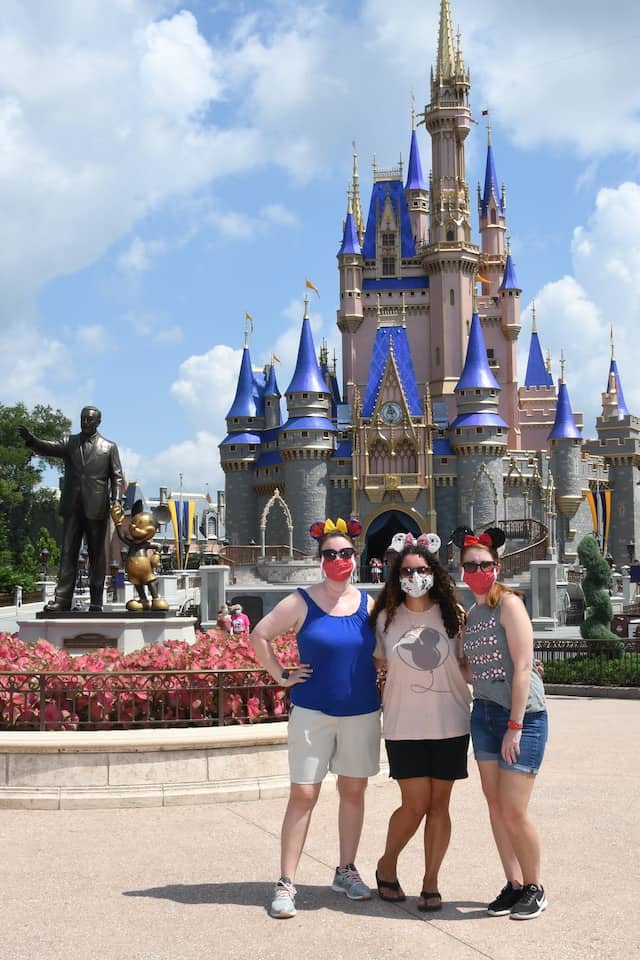 If you wanted a last minute Disney World trip, you've probably been discouraged like me (Susan). We really wanted to go a few days in June, but there were slim to zero park reservations available so we scrapped it.
It is evident that tourism has exploded since people are tired of being cooped up over the past year or so. With pent-up demand, Disney wants to capitalize on increased revenue by adding additional park passes.
Preparing for Increased Capacity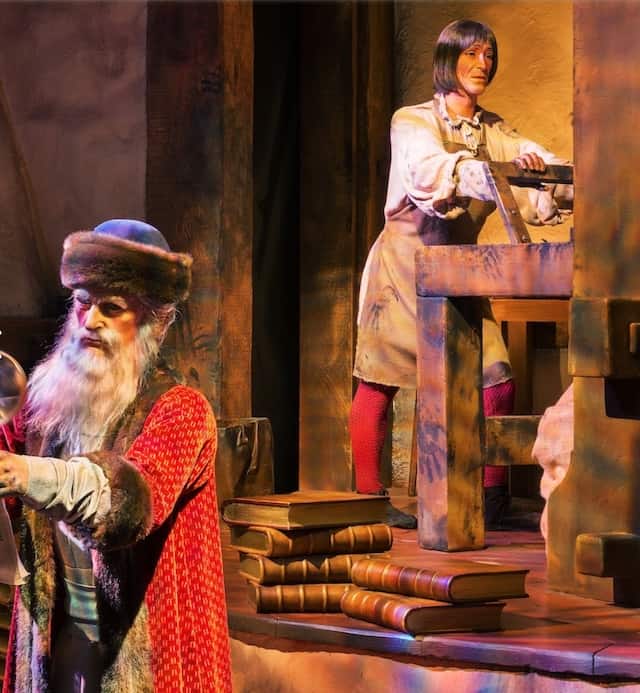 Recently, Disney World responded to Orange County lifting masks mandates . Also in preparation for increased crowds, Disney relaxed social distancing requirements. Disney also released new park hours for the entire summer.
June Calendar for Annual Passholders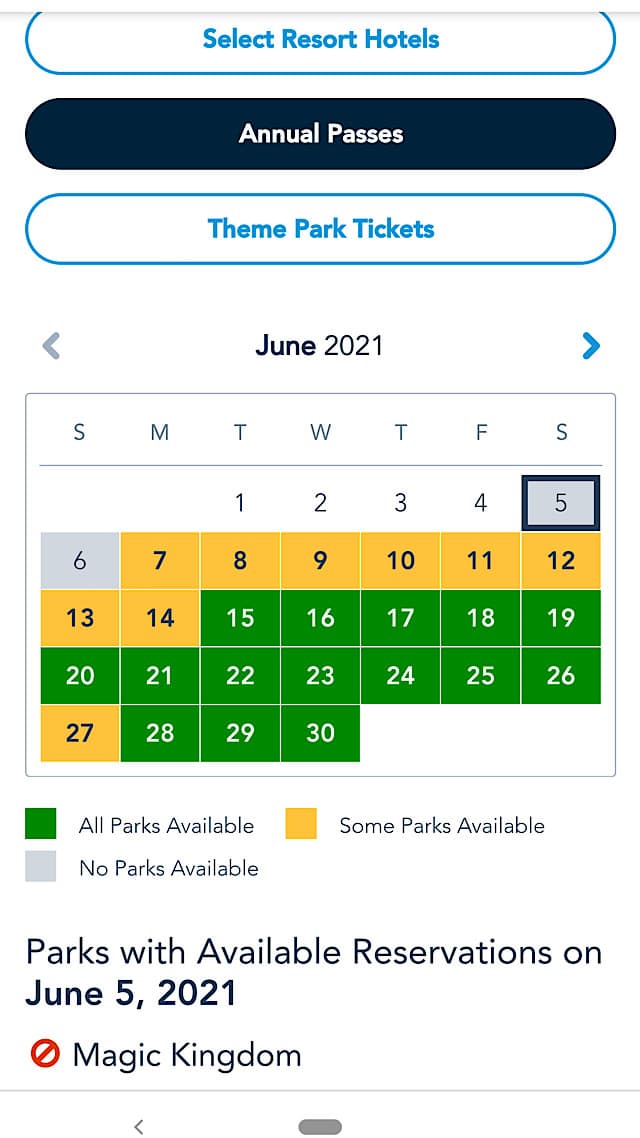 Check out Annual Passholder availability for Disney World park passes. Before today, Annual Passholders had no chance of starting their day at Magic Kingdom or Hollywood Studios the majority of June. Now, this has changed! Annual Passholders can now visit most days the last half of June. If you're thinking about going this month, jump on it now!
June Calendar for Theme Park Guests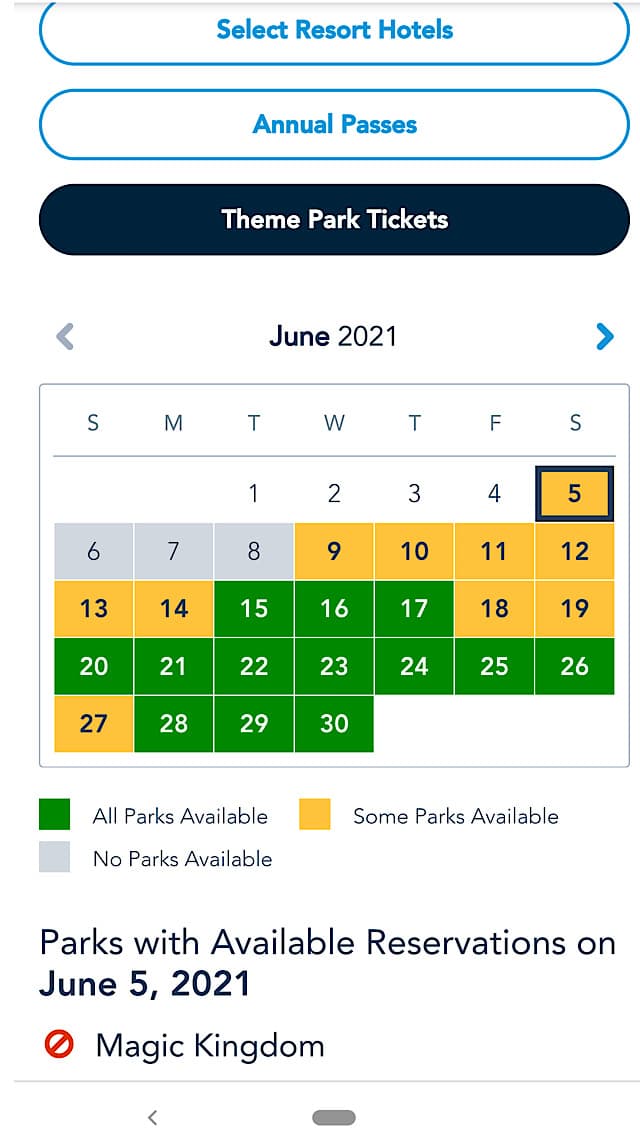 Now those without an Annual Pass can purchase theme park tickets and visit for the second half of June. This also gives people the flexibility to stay off-site during their visit.
June Calendar for Select Resort Guests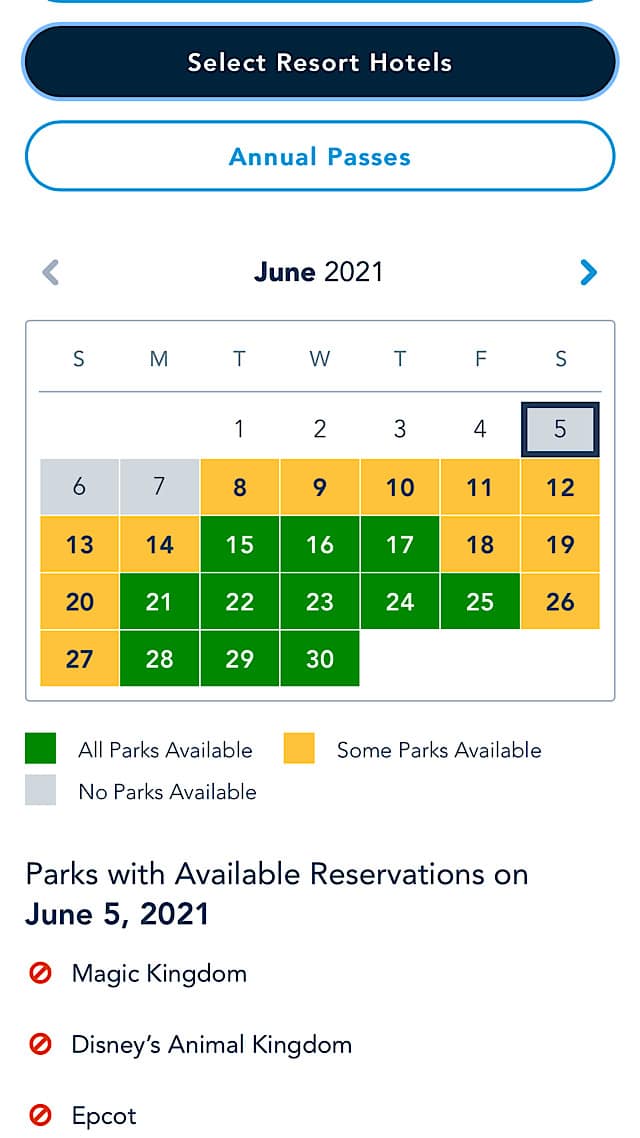 If you're wanting an impromptu trip, reservations are now available for guests staying at Disney's Select Resorts. However, booking a Disney Resort may prove to be difficult at the last minute.
July Calendar for Annual Passholders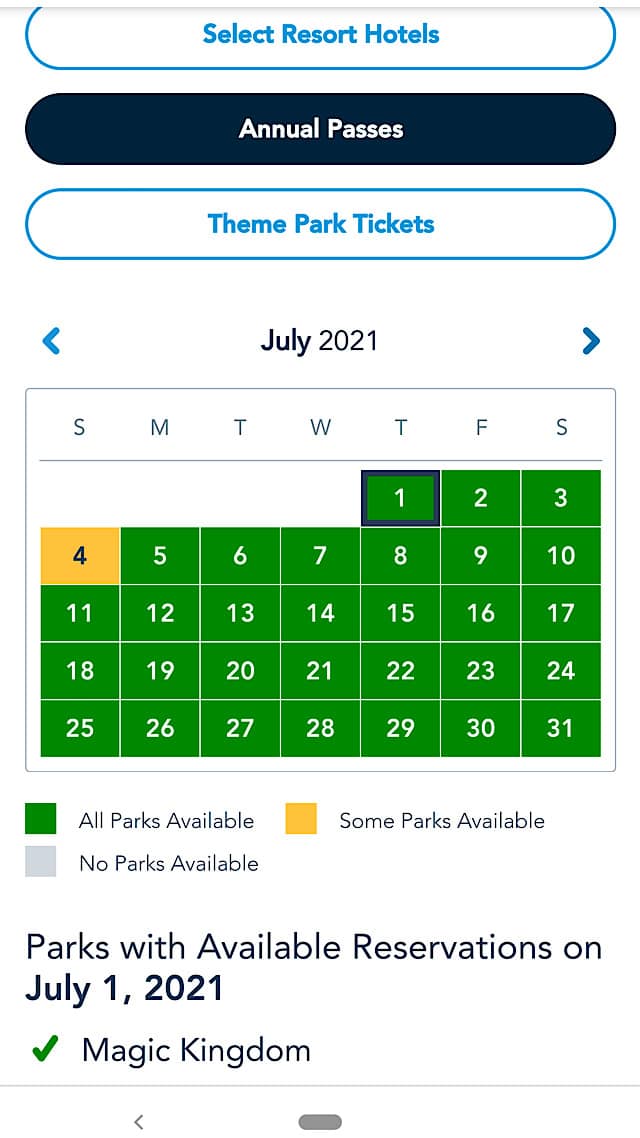 With the exception of July 4, Annual Passholders have the freedom to choose any park on any given day in July! This is so exciting for those of us waiting for things to re-open. In addition to more Disney World Resorts opening this summer, I'm (Susan) really hoping more experiences and dining places will re-open this summer to handle the increased crowds.
For a complete list of what's open and a complete planning tool, go to characterlocator.com.
July Calendar for Theme Park Tickets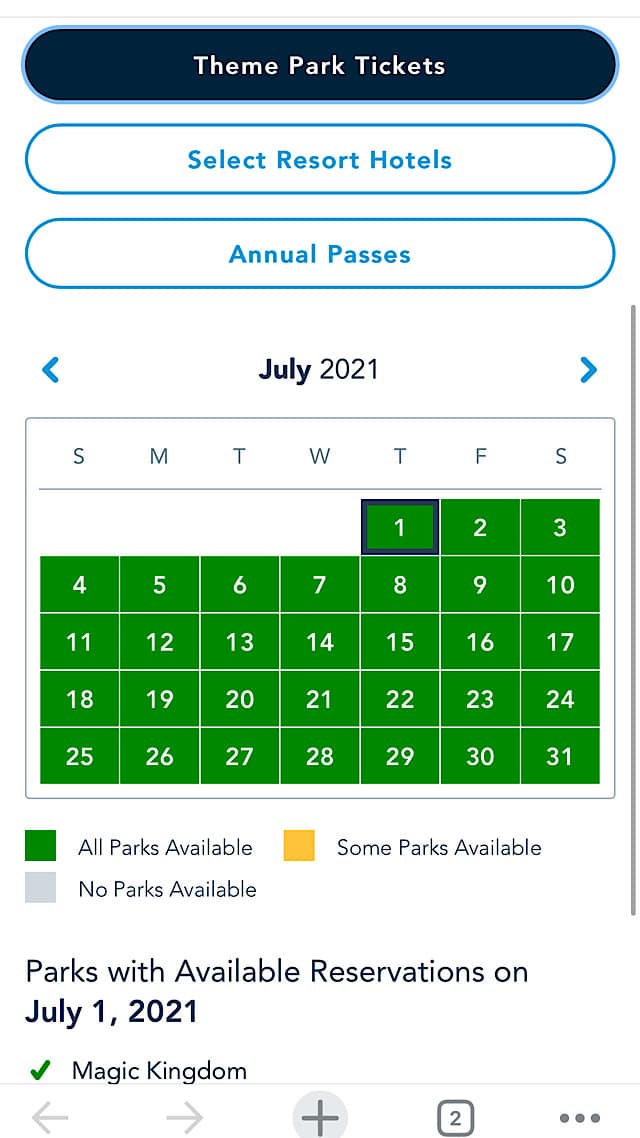 The entire month of July is available for theme park ticket guests! This certainly opens up a new world of possibilities!!
July Calendar for Select Resort Guests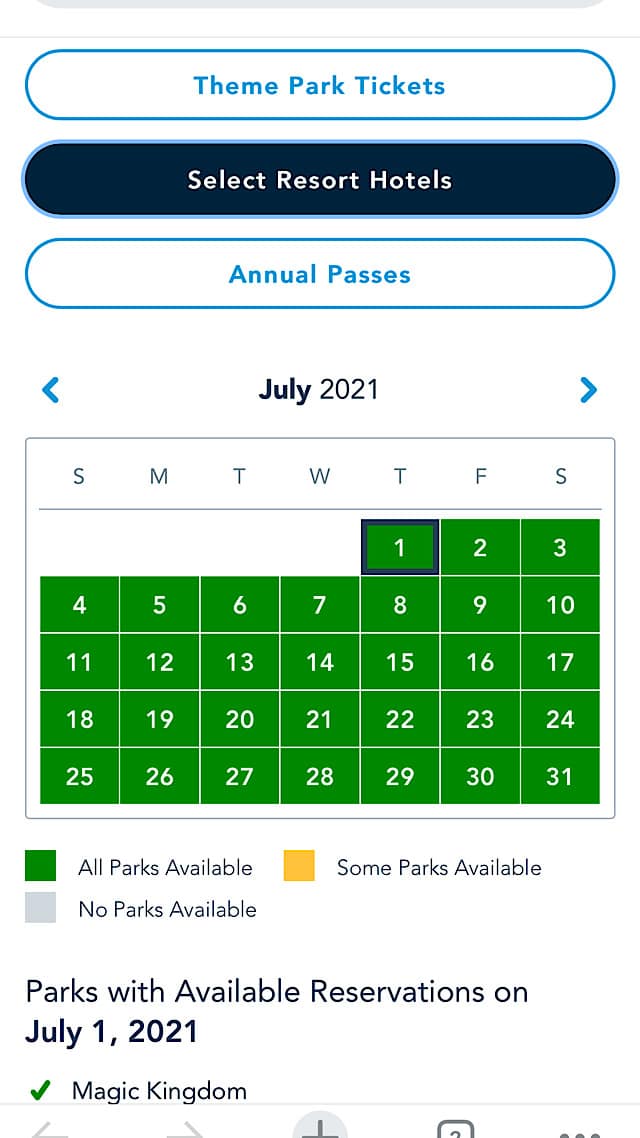 Just like theme park guests, those staying at Disney's Select Resorts have their pick of park days! While this is great news, Disney Select Resorts are quite booked up. Be sure to check now if you're thinking about going.
Are you planning additional trips now that park passes have become available? If not, are you waiting for more things to re-open before returning? Let us know on Facebook!
Are you planning a vacation? Reach out to our trusted travel agency sponsor Authorized Disney Vacation Planner
Mouse Class Travel
!