Disney World has changed its mask policy again – this time after the county announced it would lift all mandates. Check out the changes below.
Mask Requirements at Disney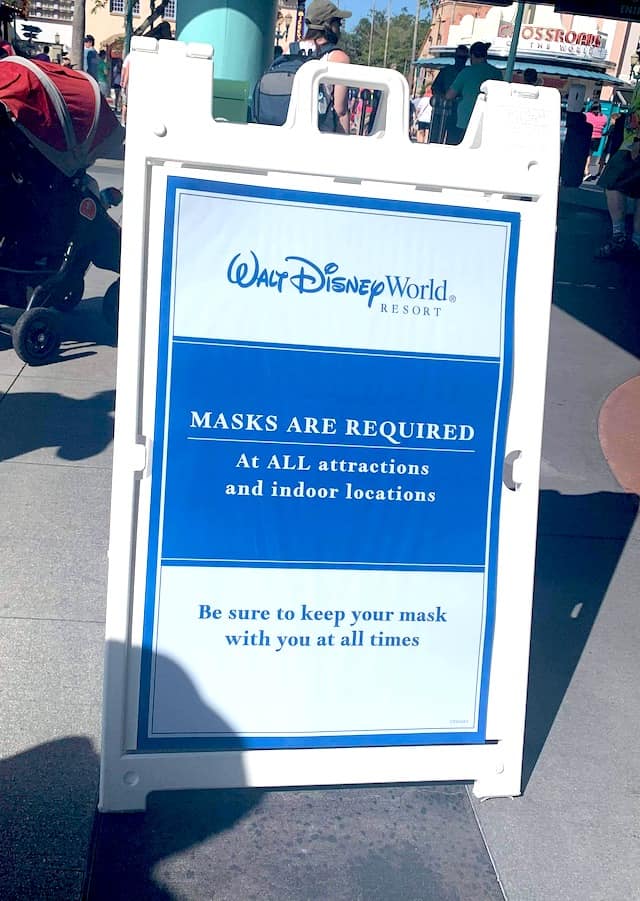 Disney announced in mid-May that Guests are no longer required to wear a face covering while outdoors at Walt Disney World. Guests may remove their face coverings when outdoors in common areas, while eating and drinking indoors, and while swimming.
This means you can walk right down the middle of Main Street, U.S.A. without a face covering, if you choose. You can even walk and eat/drink at the same time! I think I missed that the most.
Masks are still required for Guests in queues (whether indoors or outdoors), indoors, and on attractions.
Changes for Disney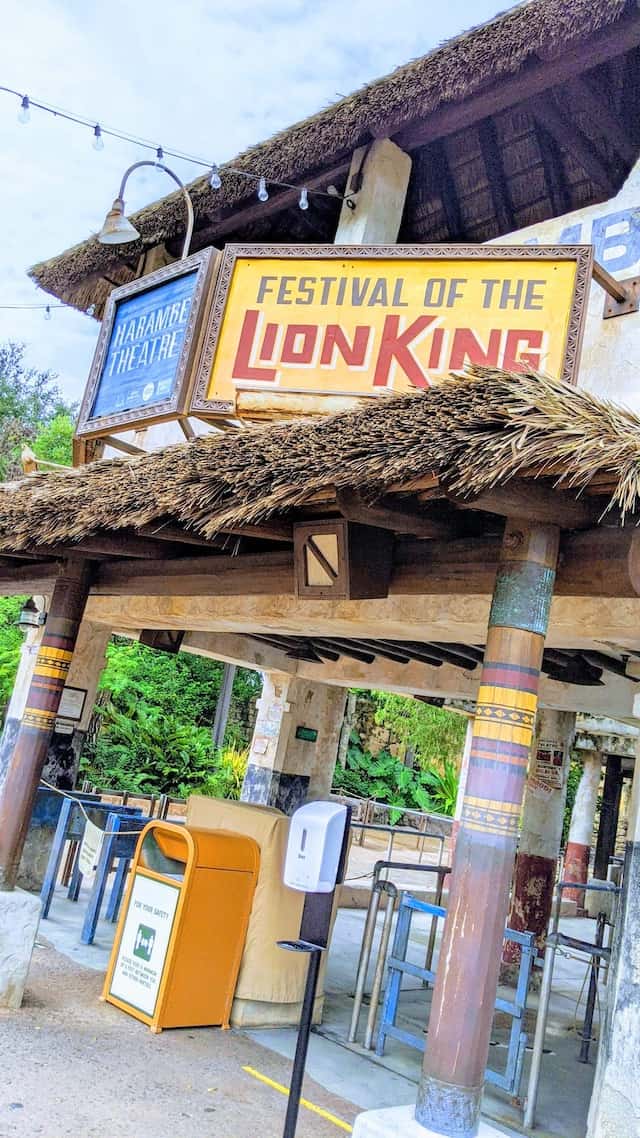 However, that is now changing as Disney updates it mask policy again. Orange County, Florida is moving to Phase 3, and all covid-related mandates and restrictions will be lifted. You can read about that news HERE.
How will Disney respond? Will masks still be required indoors? Will physical distancing still need to be maintained? Disney has already relaxed physical distancing by removing markers on attractions and throughout outdoor dining areas.
For the time, it does not appear that Disney World is making any major changes. After the announcement from Orange County, Disney updated their website to reflect the fact that Guests no longer need to wear masks in outdoor theaters. Previously, it stated that masks must be worn in all theaters.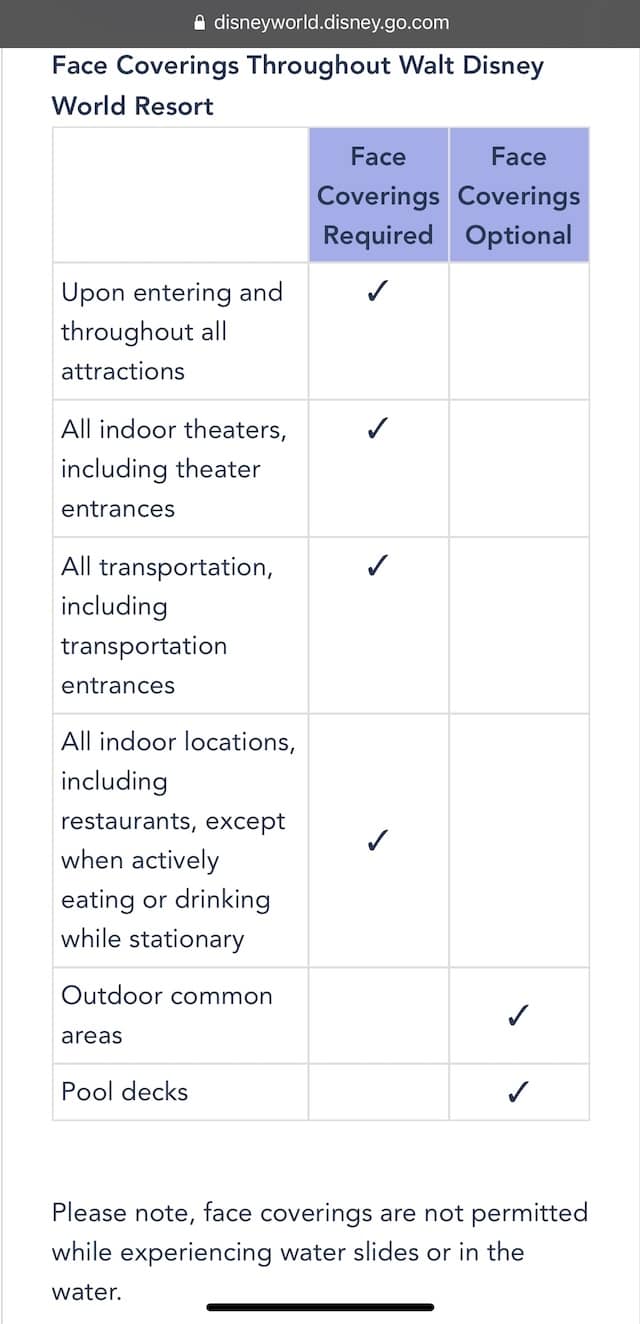 The new change means Guests no longer need to wear their masks at outdoor theater locations.
Most Disney World theaters are indoors. Frozen Singalong and Festival of the Lion King come to mind first. Masks will still be require there.
The Beauty and the Beast Live on Stage show at Hollywood Studios is outdoors. Could they be preparing to bring that show back?
What's next?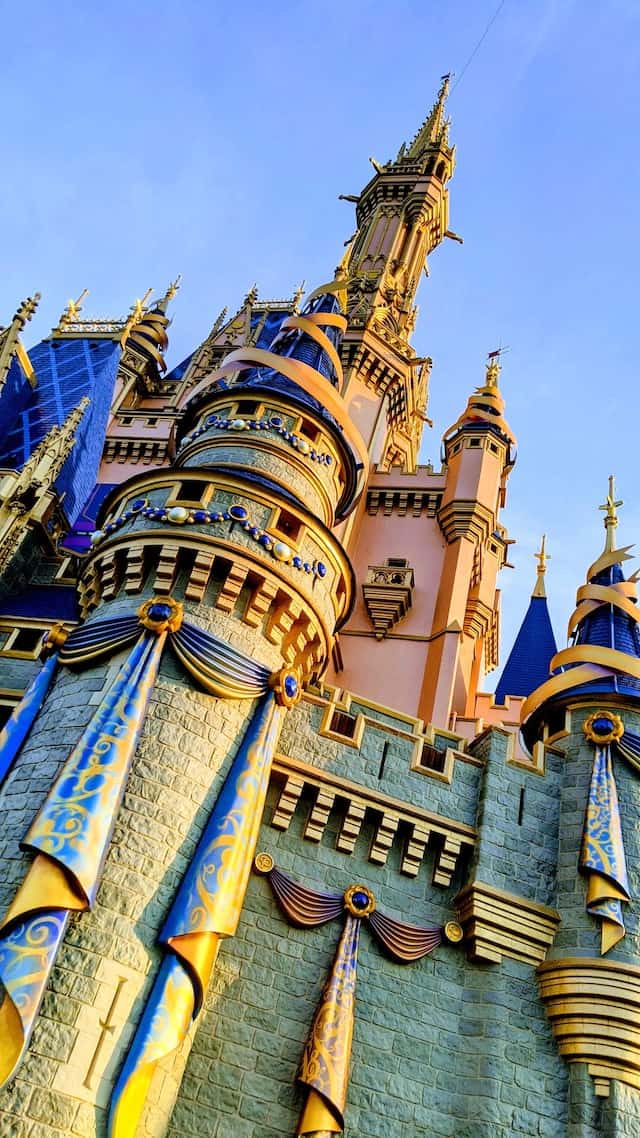 Currently, this is the only change Disney has made to its health and safety protocols after the county's mandate lift. Could we see more drastic changes in the near future, or is this it for a while?
Disney World has been following CDC guidelines more closely than the local and state guidelines so that is something to keep in mind.
We will continue to keep you updated regarding health and safety changes at Disney World. Share your thoughts with us on Facebook or in the comments below.