Preparations are in the full swing for the 50th anniversary of Disney World! See how the attractions in Fantasyland are already getting a makeover!
50th Anniversary Celebrations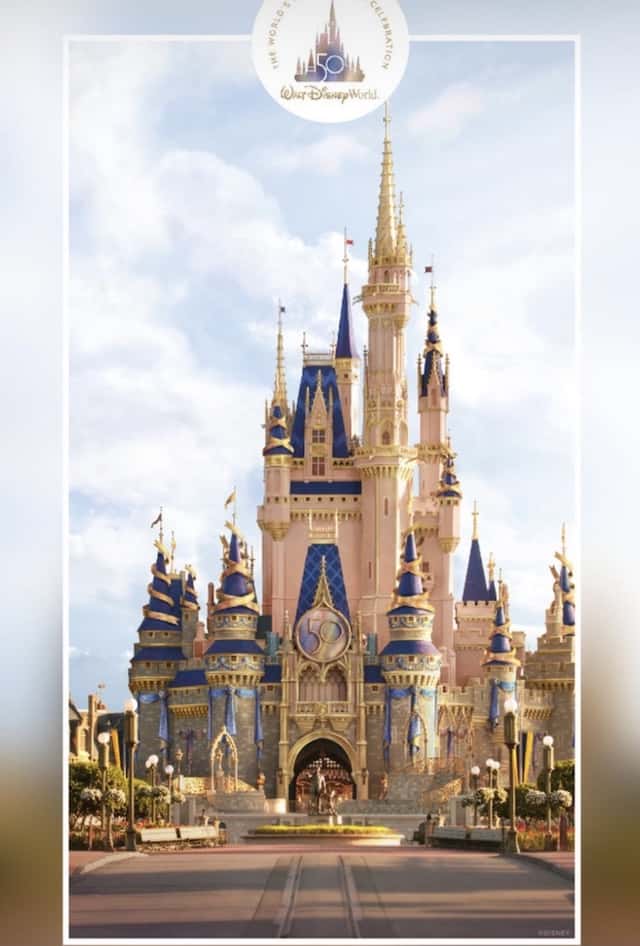 It's the golden anniversary of Disney World! On October 1, 1971 the Magic Kingdom opened its gates to visitors and has captured our hearts ever since!
That means this year we will all celebrate 50 years of magic. Disney has big plans to ring in this milestone! It will kick off on October 1, 2021 and will run for 18 straight months.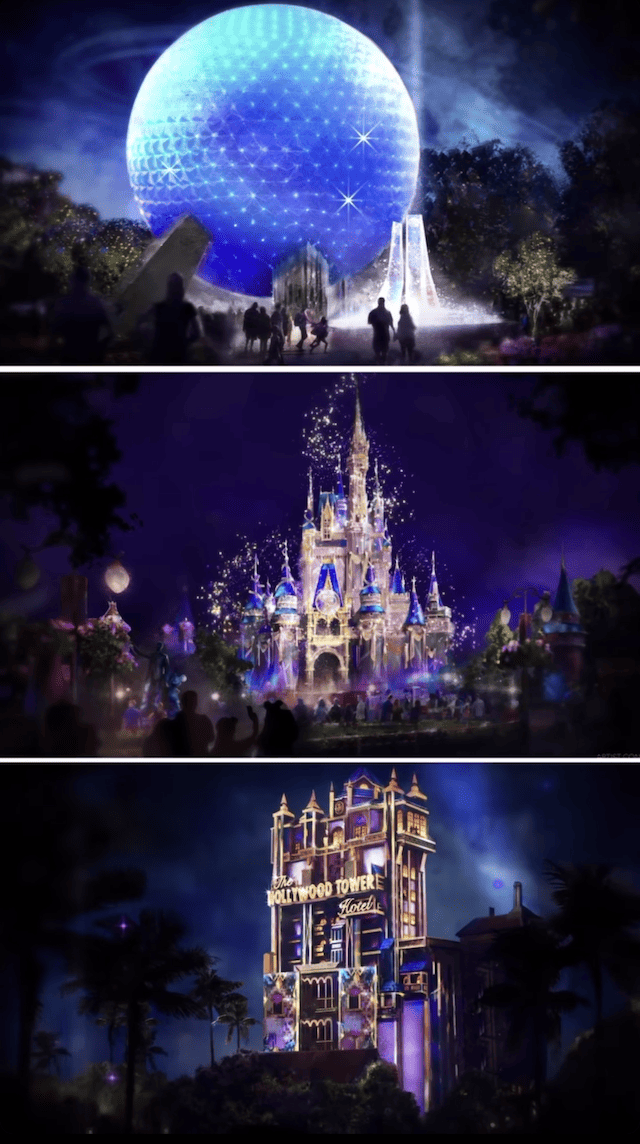 So far, we know that all the park icons will receive amazing transformations. Not only that, but one icon in particular will remain permanent! We have also seen a sneak peek of Mickey and Minnie's amazing outfits! EARidescient is the term being used to describe them!
While we don't know what (if any) entertainment will be happening or what exactly the celebrations will look like, we are so excited to celebrate 50 amazing years of Disney!
Cinderella Castle Decor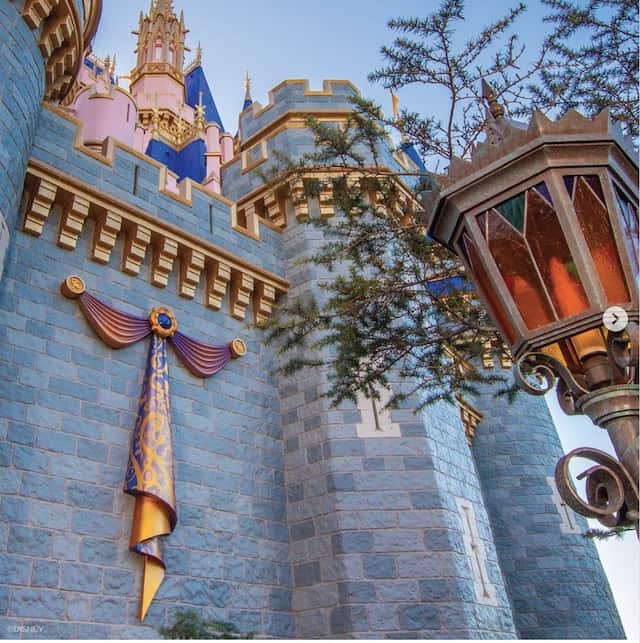 Disney has already added some shimmering accents to Cinderella Castle. Jewels and ribbons in gold and royal blue were recently added to this icon. It looks absolutely stunning with the new paint job it received last year.
I do hope the embellishments will still allow the beautiful new paint to shine through, though. The birthday cake makeover for the 25th anniversary completely overshadowed the castle instead of enhancing it. It seems like Disney has learned from its mistakes and will keep the Castle looking regal as ever.
Fantasyland Attractions Decor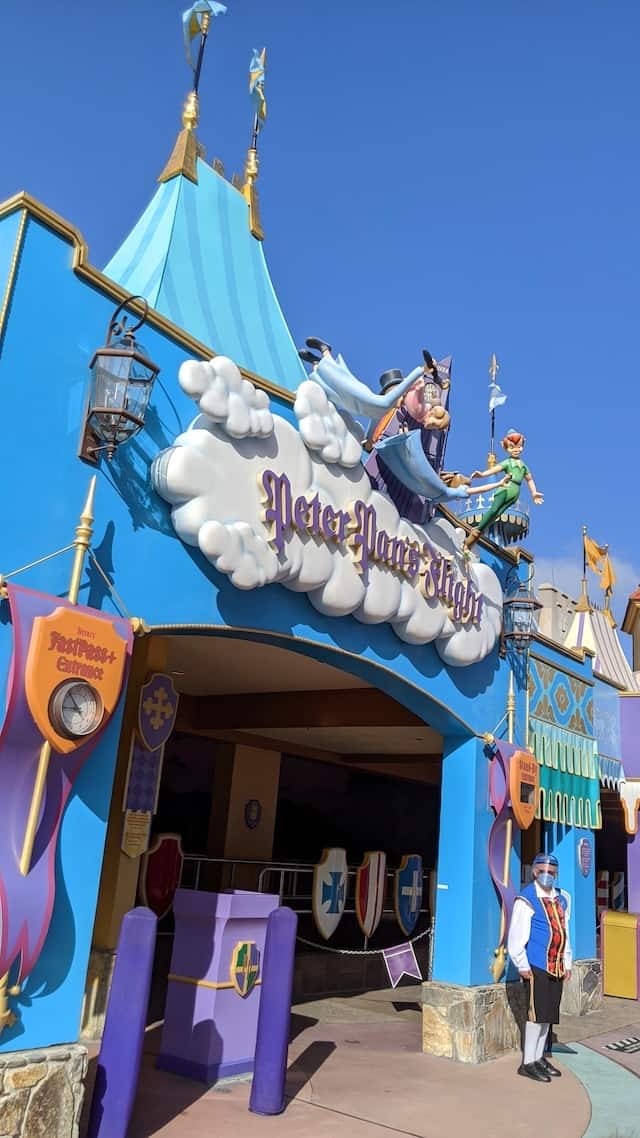 The Confectionary, Chapeau, and Cinderella Castle are not the only things in Magic Kingdom receiving new looks for the Golden Anniversary!
Shimmering gold leaves are being added to our favorite Fantasyland attractions. Disney Parks Blog shares this photo of a Cast Member painting what it looks to be Prince Charming Regal Carrousel.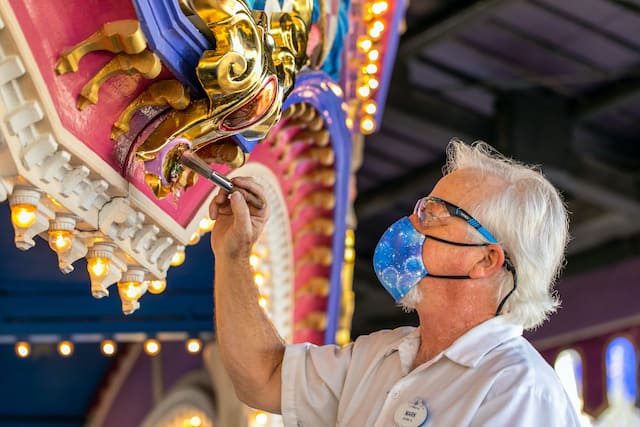 Most recently, the signage from Peter Pan's Flight has been removed – likely so Cast Members can add that extra golden touch! I love that Disney is sprinkling that pixie dust throughout the park!
It seems likely that other areas of the park will receive these special updates in the future as well. With a little over 6 months to go until the big day, we are excited to see what else Disney has in store for us!
What do you think of the Fantasyland attraction touch up? Do you think Disney will do the same for other attractions in the park?