"The World's Most Magical Celebration" is coming to Walt Disney World! In honor of it's 50th anniversary, Walt Disney World will celebrate in the most magical way. Each of the four Theme Park Icon's will be magically transformed in honor of this special event, and one of the transformations will be permanent!
Walt Disney World's 50th Anniversary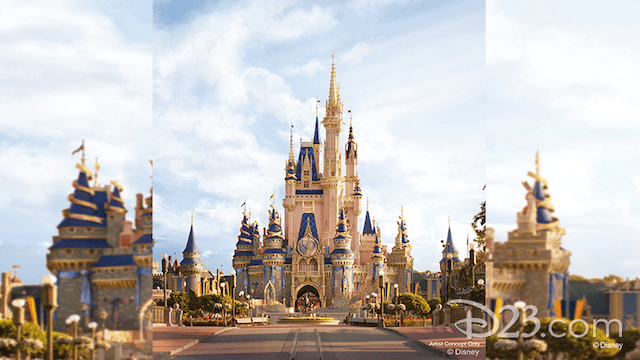 Fans of Disney World have been eagerly awaiting to hear how the "most magical place on Earth" plans to celebrate this huge event!
The 50th anniversary celebration kicks off October 1, 2021, and will last for 18 months!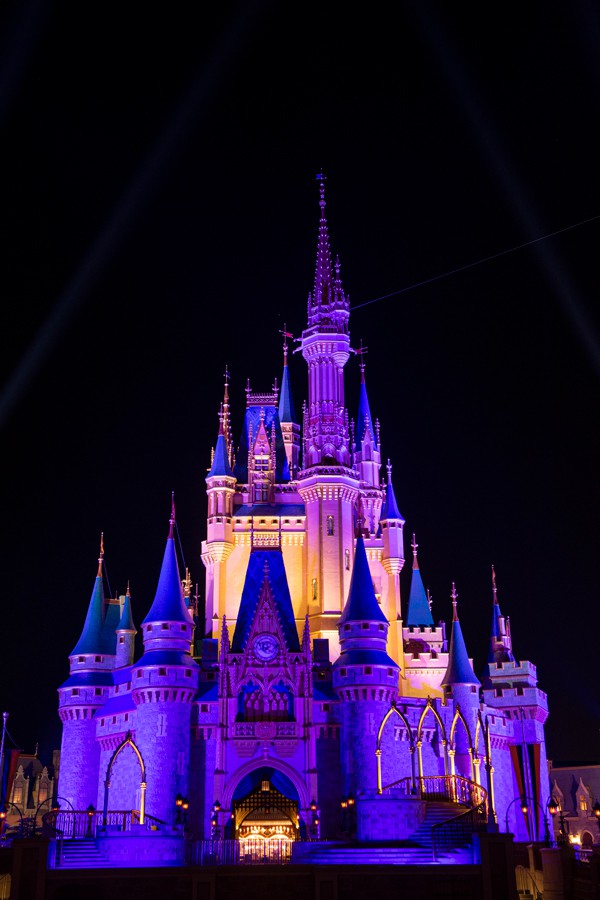 This news has me so excited! This gives us all lots of opportunities to enjoy everything this magical celebration has to offer!
New Costumes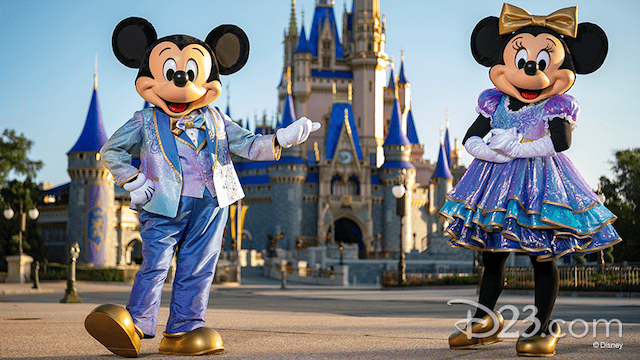 This magical celebration will bring out some new costumes for our favorite Disney pals.
Check out Mickey and Minnie's new looks! Their new outfits features special "ear-idescent" fabric with unique embroidery of Cinderella Castle.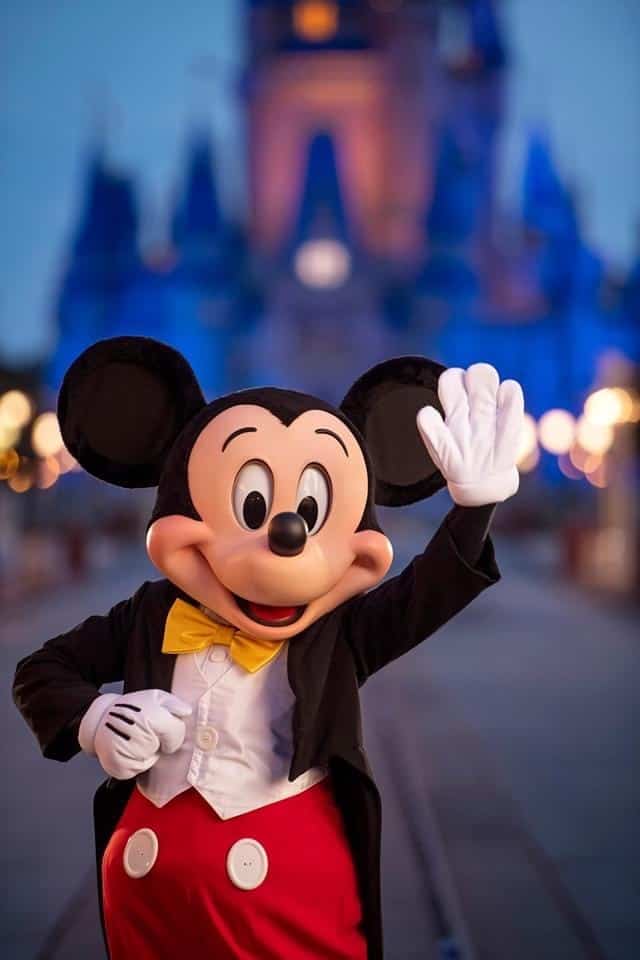 I just love the colors Disney has chosen for Mickey and Minnie! They are dazzling with their new "EAR-idescent" costumes!
Icon Transformations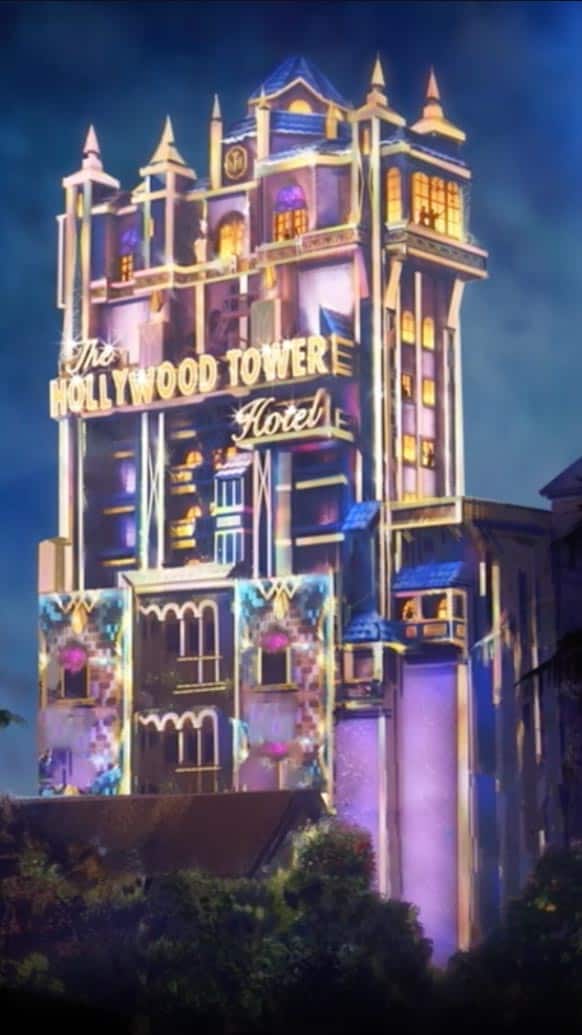 If that wasn't enough, the icons for all four Theme Parks will also get an upgrade.
Cinderella Castle will be magically transformed for this celebration! We will see lots of sparkling embellishments.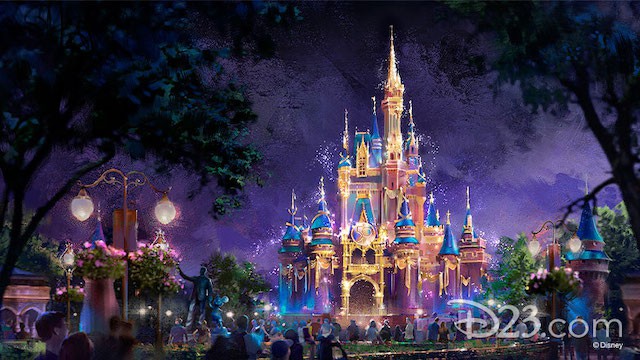 Additionally, a gold bunting and a 50th anniversary crest are also going to be added to the Castle.
At night, the icons at each of the Theme Parks will transform into Beacons of Magic.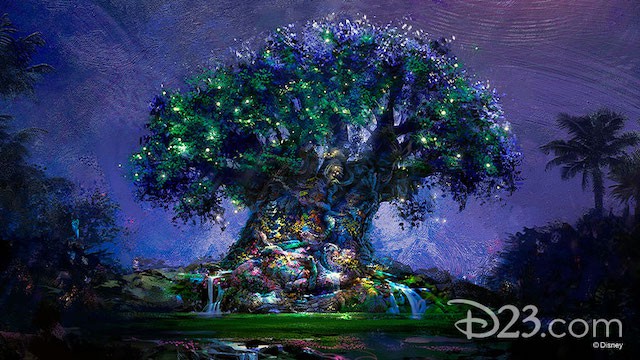 Cinderella Castle will swirl with pixie dust, Spaceship Earth will be adorned with connecting lights, the Tree of Life will be lit up with glowing fireflies, and Tower of Terror will feature colorful projections, with gold embellishments that will definitely light up the night!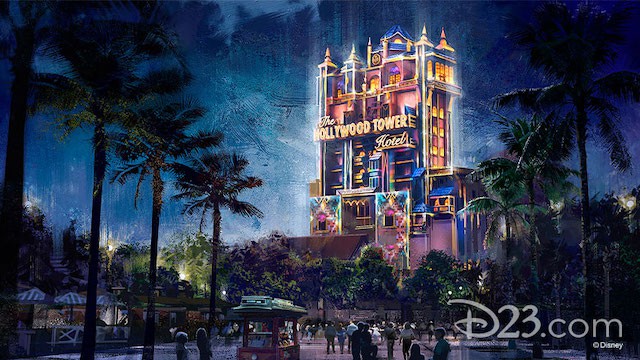 A Permanent Transformation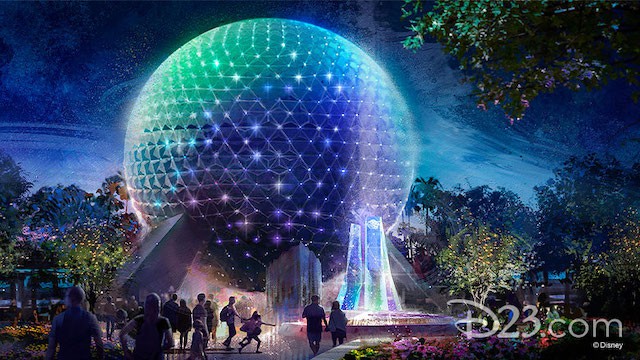 The icons will be transformed for the whole 18 months, but one of the icons will continue its magical transformation long after the celebration is over.
Spaceship Earth's transformation into a Beacon of Magic will be permanent!
Lights will shine across the reflective panels of Spaceship Earth. These lights will connect to each other, and remind us of stars in the night sky.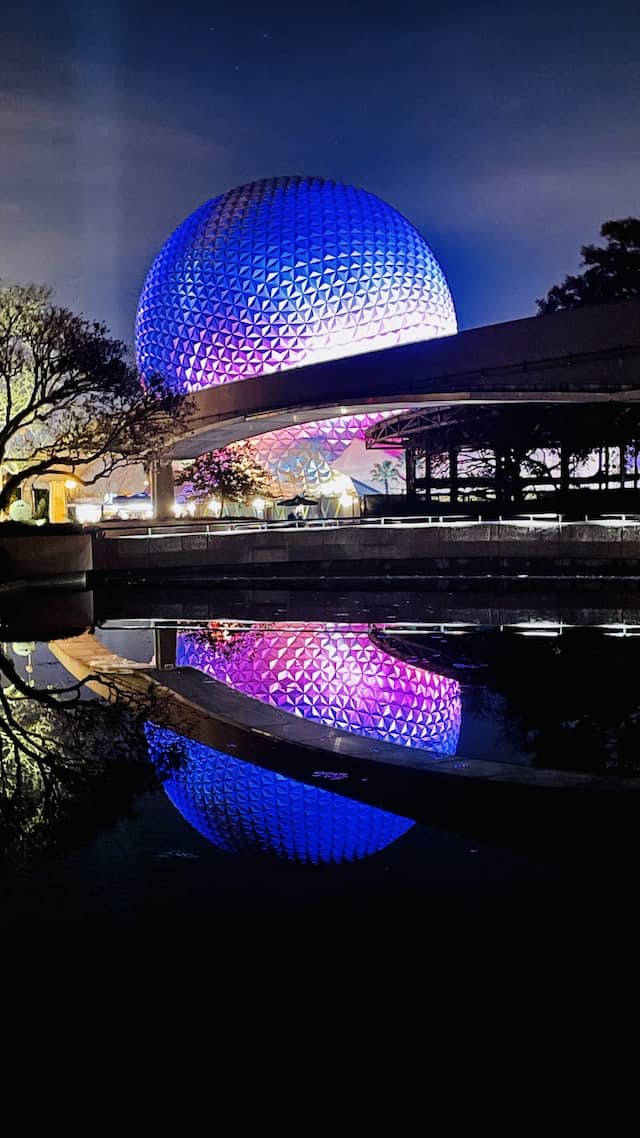 This addition to Epcot will be magnificent. The entrance of Epcot already looks so magical with the new pylons, and this will really be stunning. I can't wait to see it in person!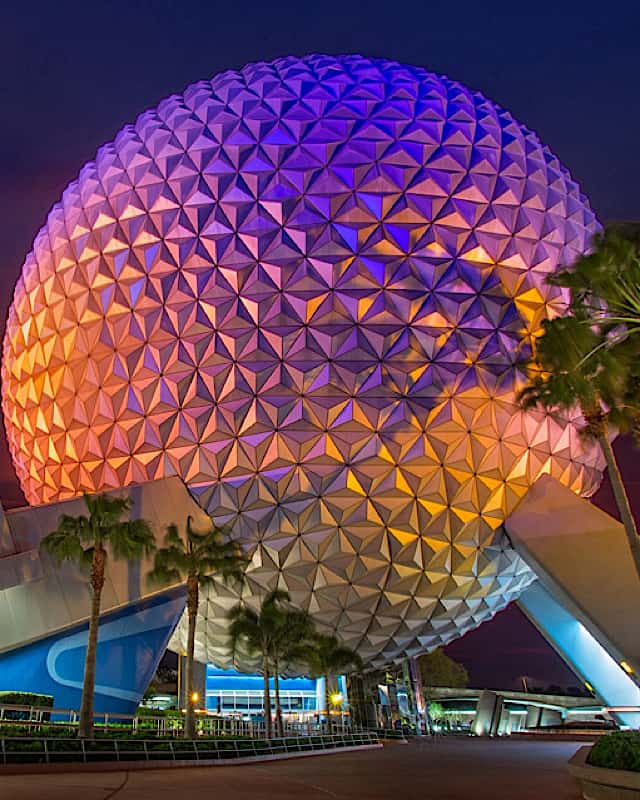 What do you think about the permanent transformation of Spaceship Earth? Let us know on Kenny the Pirate's Facebook page, or join our crew and continue the discussion!