Disney World theme park Guests will be feeling the crowds as all four parks are completely booked! I'm sharing all the details plus how to still have a great visit even on sold out days!
Park Passes and Capacity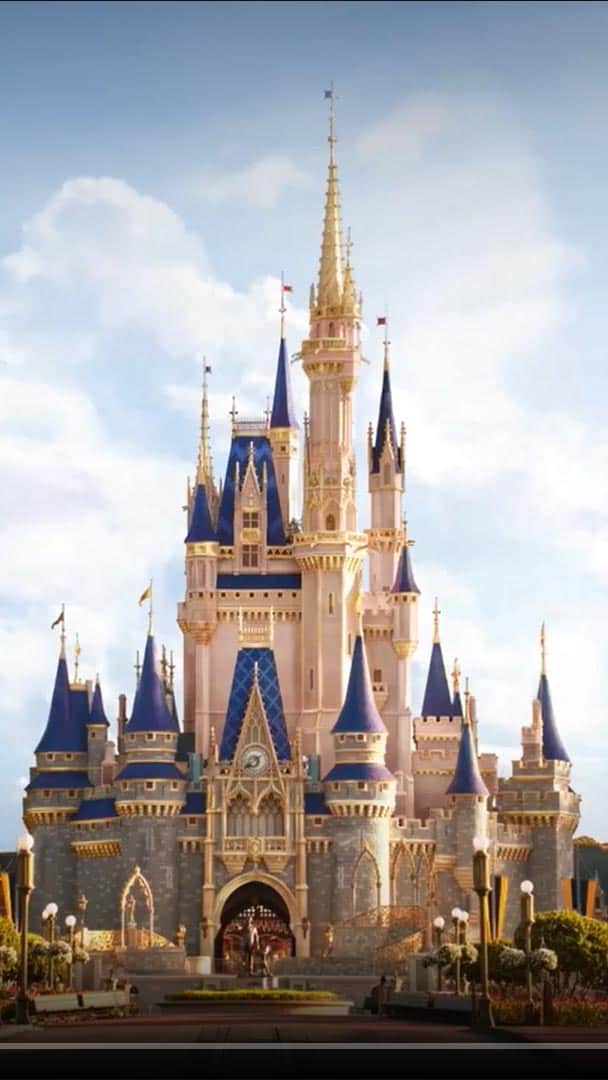 Disney implemented the park pass reservation system to manage theme park attendance since the reopening. Guests with tickets can reserve parks for each day of their trip. The categories are broken up into three groups: Theme Park Guests, Disney Resort Guests, and Annual Passholders.
Disney originally capped attendance at 25%, but CEO Bob Chapek admitted to raising capacity to 35%. While we have never known what that maximum number is, 35% feels like a lot – especially during a pandemic.
It has led many to wonder if Disney has secretly raised capacity, but that's another topic for another time.
Sold Out Day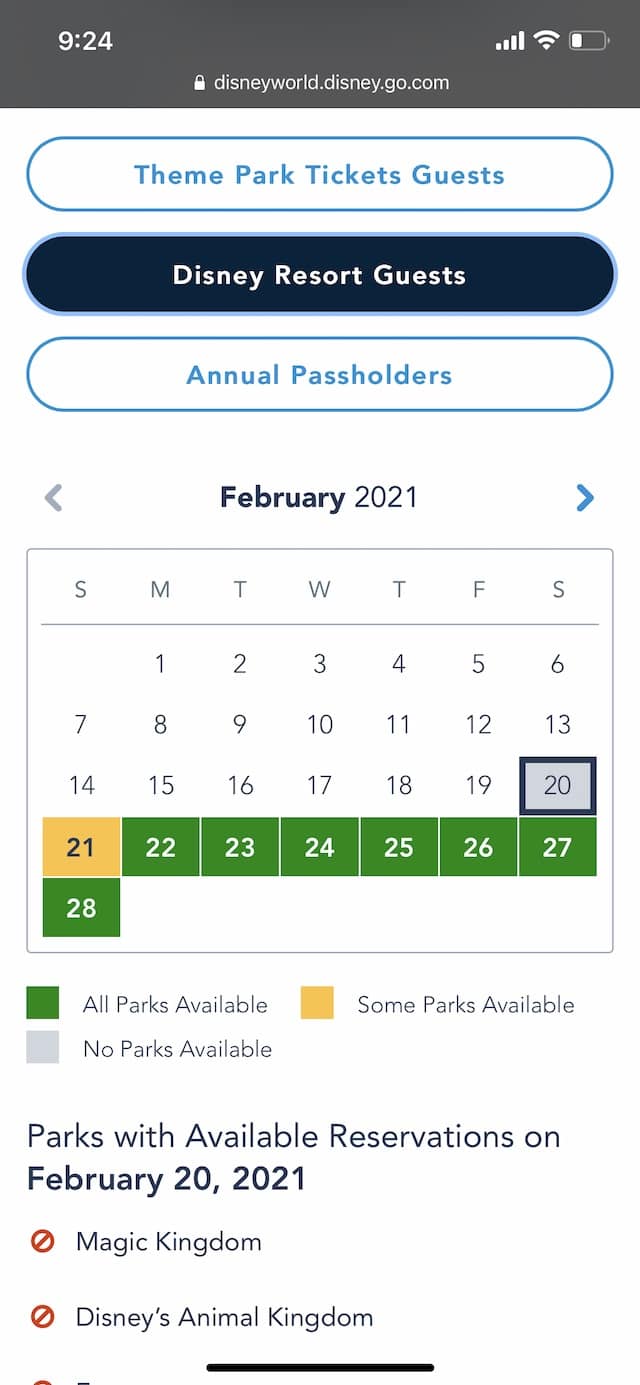 Today is February 20, and we are coming down from one of the busiest weeks at Disney World. Valentine's Day and President's Day was last week, and Mardi Gras was also this week.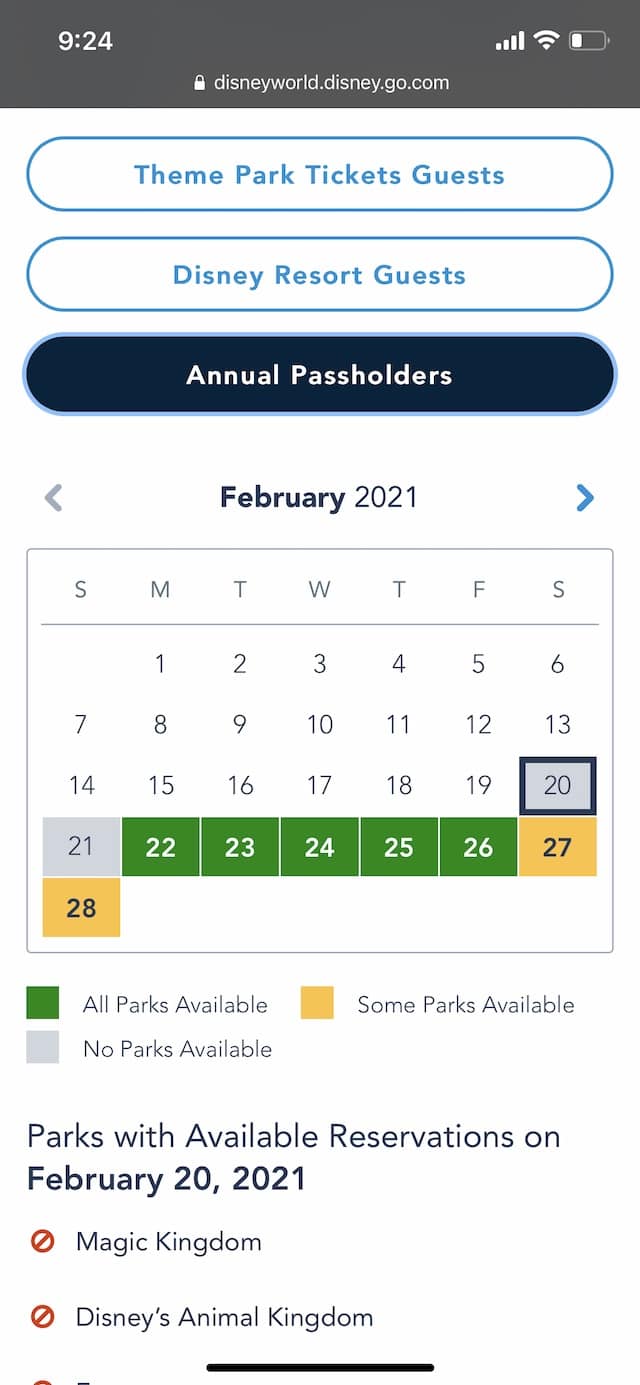 All four theme parks are completely booked up for all three categories. And, tomorrow doesn't look that great either. The four parks are sold out for Annual Passholders, and only a few are available to Disney Resort Guests and Theme Park Ticketholders.
Once this busy weekend passes, though, we should be back to more quiet park days for a bit before the Spring Break crowds arrive.
How to have a great trip despite a sold out day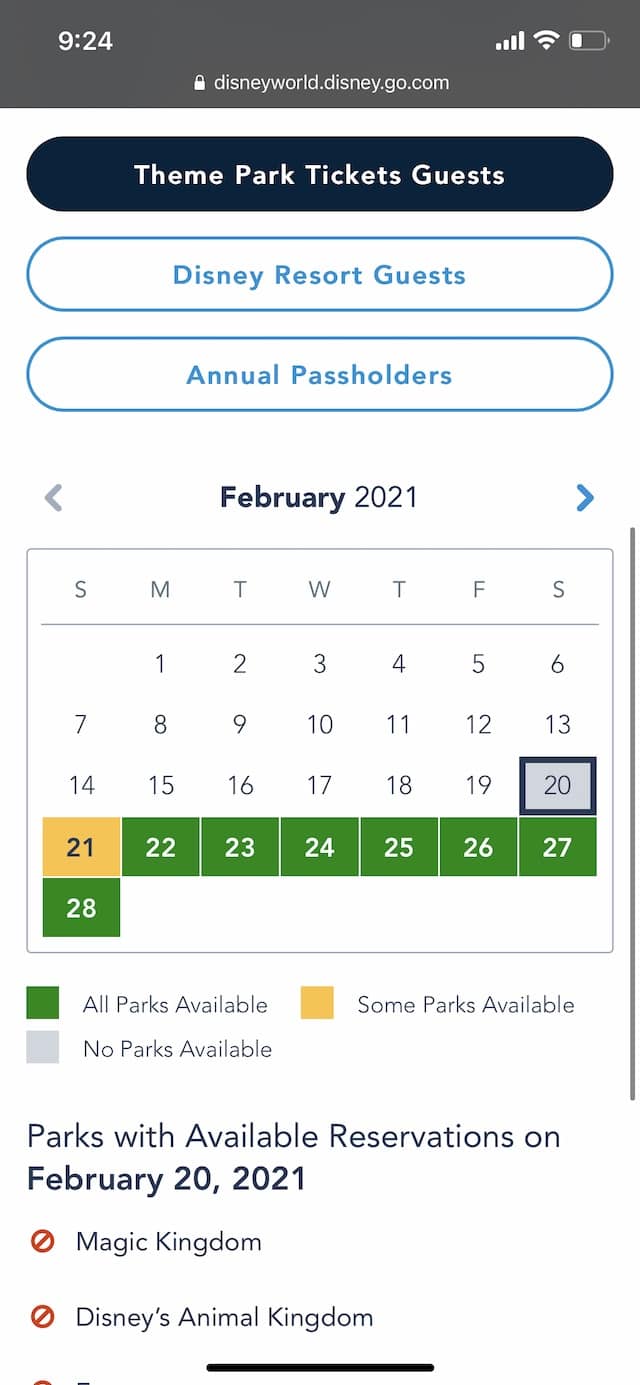 You may be thinking to yourself, "How am I supposed to enjoy a sold out park day without FastPasses?! I don't want to wait in line!"
Trust me, I feel the same way. I really miss FastPasses.
However, with a good touring plan from Character Locator, you can stay ahead of the crowds and still have a great time. I visited last week during the busy weekend, and although I didn't visit sold out parks, crowds were still pretty large. I followed Kenny's plans and didn't wait more than 30 minutes for any ride!
Have you ever visited during a sold out park day? What did you think of the crowds? Did you follow Character Locator's touring plans to help? Let us know on Facebook!